A panoramic view of Fira, the capital and main town on Santorini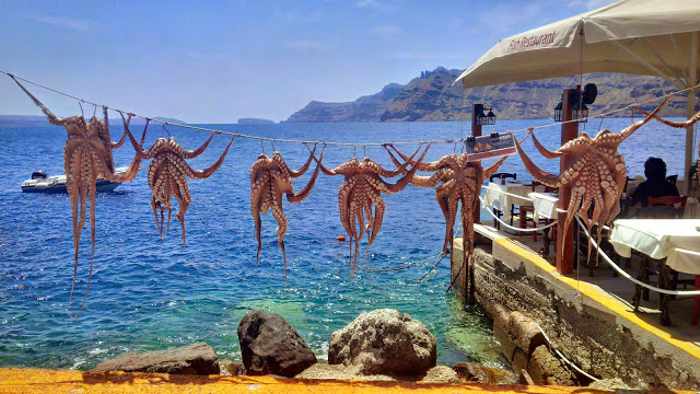 Octopus at Amoudi Bay on Santorini
Do you wonder what it's like visiting Greek islands for the first time? Especially as a solo female traveller?
Two fascinating trip reports by a travel blogger from Vancouver, Canada will give you excellent insight into the entire experience. (They're also great fun to read even if you have already been to Greece yourself.)
Blogger Christine visited Santorini and Mykonos earlier this month during a two-week holiday — her first-ever trip to Greece. She posted a thorough account of her journey, complete with dozens of photos, on her Christine in Vancouver blog.
I love the reports not just because they show Greece through the eyes of an island-hopping "newbie," but also since they include scores of food pictures and valuable information about costs and prices — important details that I think will be extremely helpful to others considering a trip to Greece.
Click here to read Christine's report for her May 6 to 13 stay on Santorini, and click here to read about her May 13 to 19 visit to Mykonos.
The two photos from Santorini posted above, as well as the two photos from Mykonos shown below, are just four of the dozens of fabulous pictures you'll get to see in Christine's reports (you'll be able to view her photos full-size in a slide-show format.)
Enjoy your trip to Santorini and Mykonos with Christine!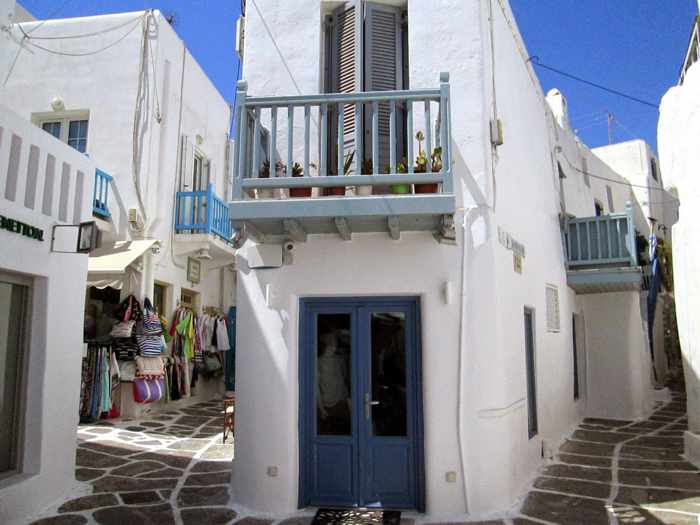 Streets in the heart of Mykonos Town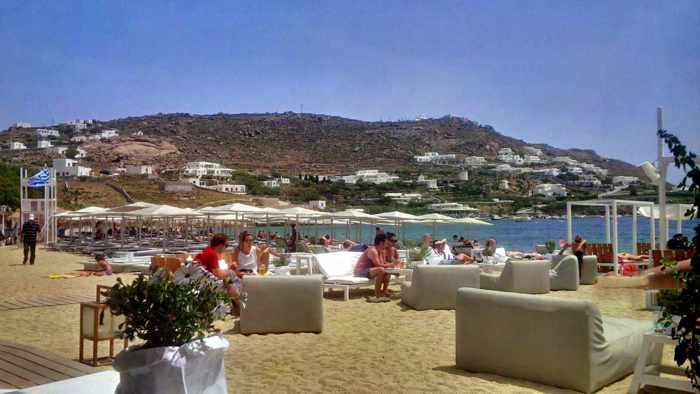 Ornos, one of the top "family" beach resort areas on Mykonos