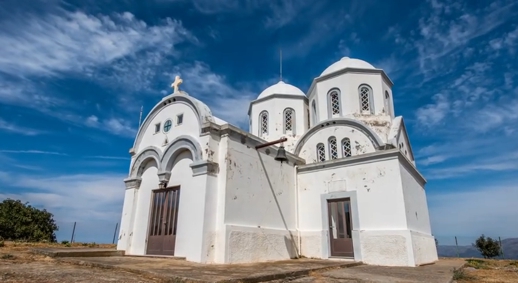 This beautiful church…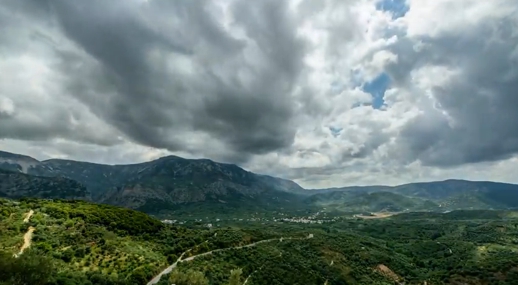 … this dramatic mountain landscape …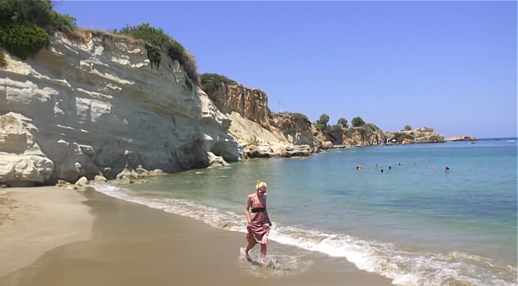 … this inviting beach …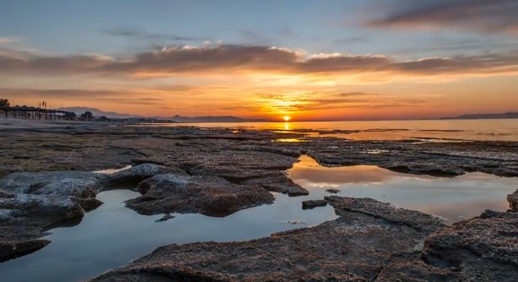 … and this spectacular sunset … are among the spellbinding sights and scenes featured in two promotional videos for Hersonissos Municipality in Crete
More than big resorts:  The Hersonissos area on Crete is one of the largest and most popular mass tourism destinations in Greece, known for its huge hotels and all-inclusive resorts, exuberant nightlife, and extensive entertainment attractions and activities that will amuse visitors of all ages. Hersonissos has everything — from golf to go-karting, hiking to bungee jumping, plus waterparks, aquariums, museums, shops, restaurants and nightclubs.
But even though it's a busy contemporary destination for holidaymakers as well as thousands of people attending conferences and business travel events each year, Hersonissos abounds with appealing natural wonders, too, like gorgeous beaches, beautiful mountain and plateau landscapes, historical monuments and even traditional Cretan villages.
Popular resort area is near Heraklion
Hersonissos is situated approximately 25 km east of the City of Heraklion, which is easy to reach by flight or by ferry. Hersonissos is a little more than a 15-minute drive from the Heraklion airport, by rental car or taxi, and can also be reached by frequent local bus service from a depot near the Heraklion port.
Further information about the biggest tourist destination on Crete is available on the Municipality of Hersonissos website as well as on the Hersonissos section of the comprehensive explorecrete.com web portal.
Below are two promotional videos that were produced for the Municipality of Hersonissos by the video production and web design agency Blueroom. Both films feature fabulous video scenery, along with stunning timelapse photography by Stian Rekdal.
Don't be surprised if you feel a strong urge to plan a visit to Hersonissos after viewing the videos — I certainly did! In fact, I spent a few hours searching for photos and information about Hersonissos immediately after watching the clips. Don't know if we'll get there this year, but Crete is among the islands we're considering for our next Greek holiday. Check out the videos and see if Hersonissos is a destination you might enjoy.
The Land of Beaches and Experiences video highlights some of the top activities enjoyed by visitors to Hersonissos, including water sports, diving, horseback riding, golf, and the CretAquarium. The video also provides inviting glimpses of some of the area's gorgeous beaches.
The Power of Legacy video celebrates the "hidden treasures" of Hersonissos, ranging from "people full of warm hospitality to unbelievable beauty that was left behind by past generations. Everything coated with natural beauty and traditional villages in which you can experience tasty home made Greek cuisine."