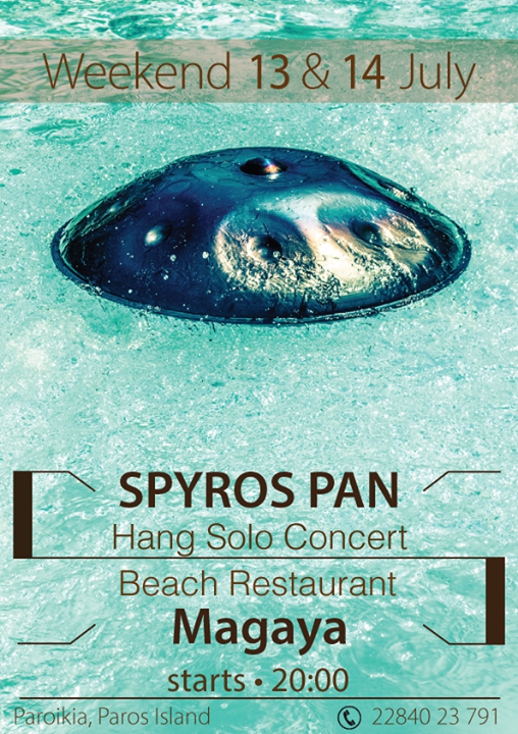 Promotional poster for the Spyros Pan Hang Solo Concerts this weekend at the Magaya Beach Restaurant in the Paros port town of Paroikia
Cyclades tour: If you're looking for good food and some unusual musical entertainment on Paros island this weekend, the Magaya Beach Restaurant in Paroikia has just the ticket — two live concerts by hang and handpan player Spyros Pan.
In case you're wondering exactly what a "hang" and "handpan" are (I'll admit I had a vague idea, but still had to do a Google search to find out for certain), they are percussion musical instruments related to the steel drums from Trinidad. (Detailed information, photos, audio samples and videos of both instruments can be found on David Kuckhermann's fascinating World Percussion website, Framedrums.)
The two Spyros Pan performances in Paros are scheduled for 8 p.m. on both Saturday and Sunday.  The Magaya Beach Restaurant is situated on Souvlia beach, which is just a short distance southwest of Paroikia.
 CONTINUED ON PAGE 2