We soaked up the superb scenery as much as possible during the four days we spent at the hotel, and Room 7's terrific terrace more than made up for our lack of views on Mykonos. We couldn't see any impressive scenery from the hotel rooms we subsequently stayed in at  Naxos and Glyfada, but that didn't matter. Room 7 had given us plenty of spectacular views to remember.
Below are more photos of the fabulous Room 7 views, as well as a videoclip I shot from the terrace. I will be posting a review with more photos of Hotel Katerina in the near future.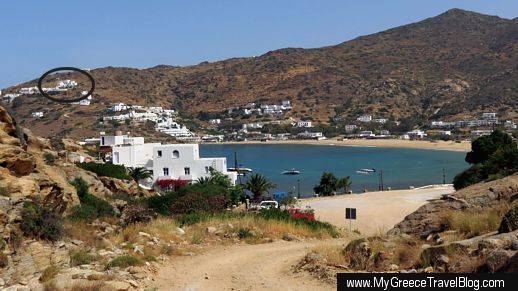 I circled Hotel Katerina in this photo to show why its views are so outstanding — it's the highest hotel property on the hillside above Mylopotas beach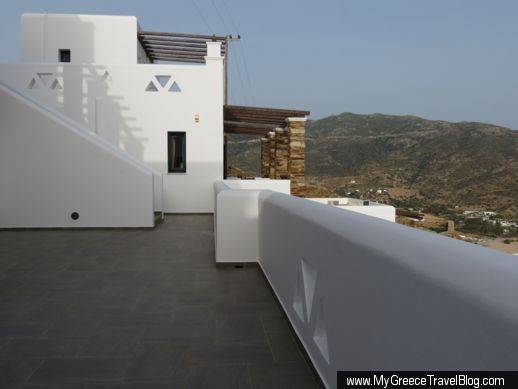 Approaching Room 7 from a walkway on the hotel's second-highest level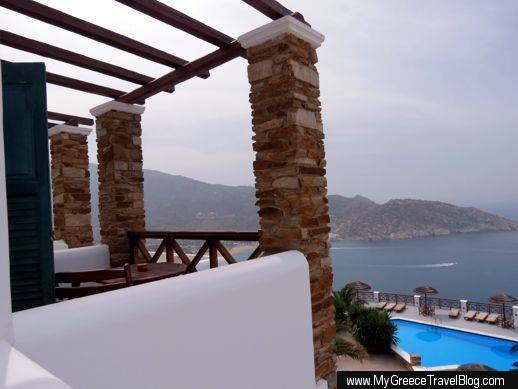 The Room 7 terrace, left, and the hotel swimming pool 56 steps below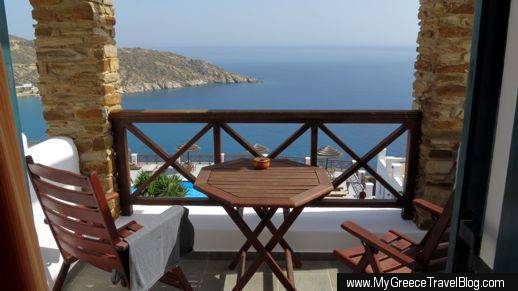 The view through the doorway to the Room 7 terrace. Who wouldn't love waking up to this superb scenery every morning?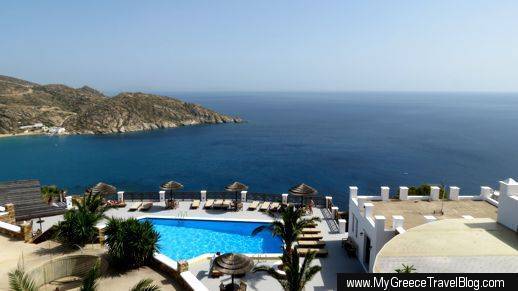 The Room 7 terrace view looking straight out to sea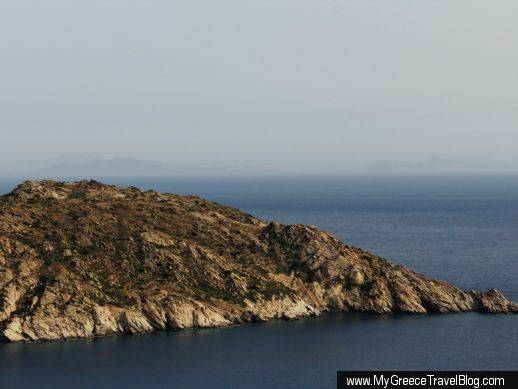 View of Cape Kakavolo on Ios (in the foreground) and Santorini and Thirasia islands to the south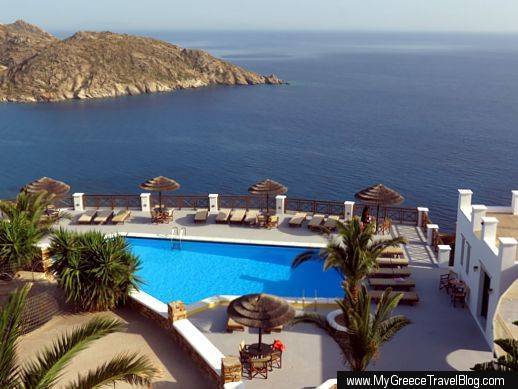 Looking down at the hotel swimming pool deck and reception area (through the doorway at right).  That's Cape Kakavolo in the background.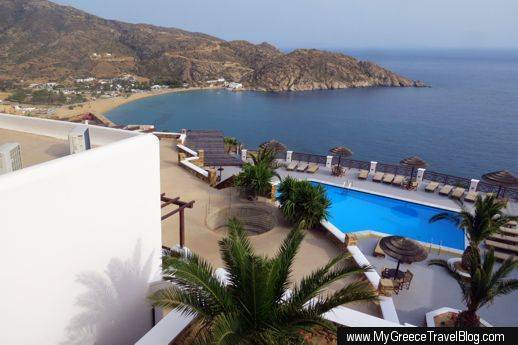 Terrace view toward Mylopotas beach. The gorgeous golden sand beach is about 1 kilometer long. It's just a 15-minute walk from the hotel.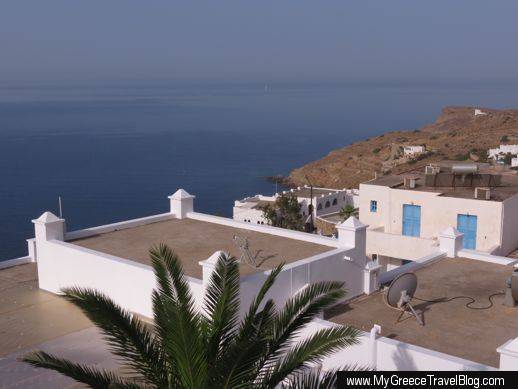 Looking out to sea from the right side of the terrace
Terrace right side view toward nearby Sikinos island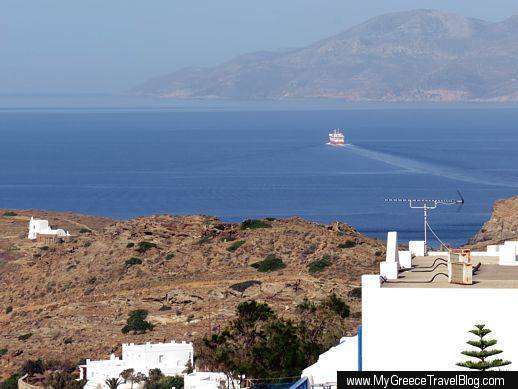 This telephoto shot from the terrace shows the Zante ferry Adamantios Korais  steaming from Ios to Sikinos on the morning of May 19
 This videoclip shows the great views from Room 7's terrace