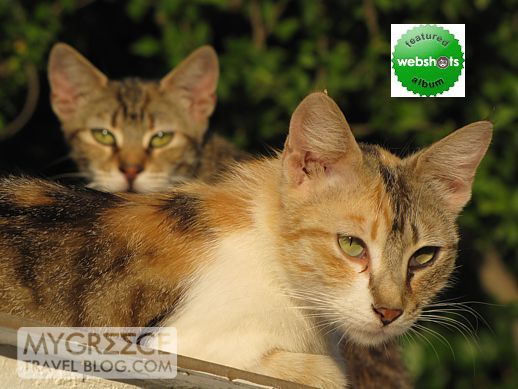 Photo features: There are more than 692 million photos in hundreds of thousands of separate albums on Webshots.com, and today my "Cats and kittens in the Greek Islands" collection from 2009 was named Featured Album of the day! I have a second Webshots album of cats and kittens from 2011 which I published in an April 21 2012 post, and I am currently compiling a third from pics I took during my trip to Greece in May. I'll post a link to that album once it's ready for viewing.
My photos have been enjoying a good week on Webshots. On June 17, my pictures of Kolimbithres beach on Paros, which I had featured in the blog only one day earlier, were named Member's Choice Beach Album.
Unfortunately, the company that owned Webshots decided to shut down the photo album website effective December 1 2012, so my albums are no longer available for viewing on that site. I have recreated them on the mygreecetravelblog.com Facebook page, however, so you can now view them there — even if you don't have a Facebook account. To access the albums, click on the link provided under each photo below.
This photo of two cats near Gagou Beach on Samos island is among dozens of cat and kitten pictures in my Cats in Greece #1 album on the mygreecetravelblog.com Facebook page.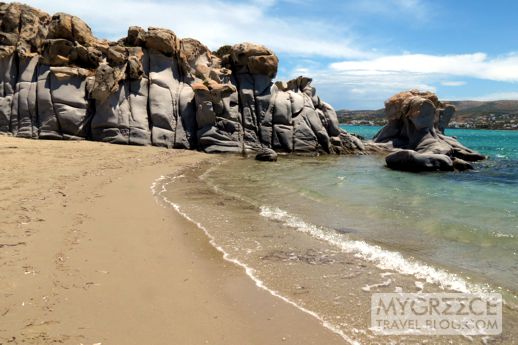 Dozens more photos of the beach and surrounding Kolimbithres area can be viewed in my Paros 2012: Kolimbithres Beach album on the mygreecetravelblog.com Facebook page.