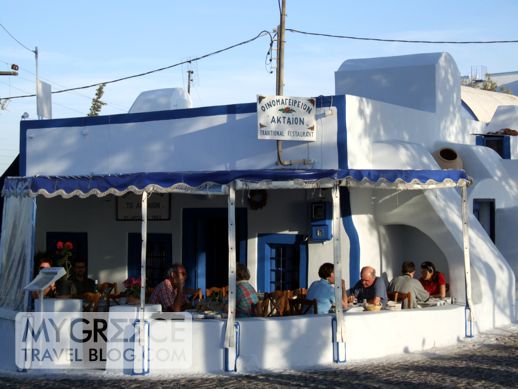 Aktaion taverna in Firostefani village on Santorini
Local specialties: We haven't been to Santorini in several years, but we still talk about how much we have enjoyed Aktaion taverna in Firostefani.
We discovered this little restaurant gem back in 2004 when we stayed at the Santorini Palace Hotel during our first trip to the island.  Aktaion is situated just a short walk from the Santorini Palace, right beside the scenic clifftop footpath that links the village of Firostefani with the island's bustling main town of Fira.
CONTINUED ON PAGE 2