This 2-minute promotional video by Incredible Crete features enticing views of Cretan food and wine, and wonderful winter scenery
If you think Crete is a place worth visiting only in summer to experience its exquisite beaches, historic archaeological sites, outdoor activities, food, wine and culture, the island's regional tourism authority wants you to think again — and to consider paying Crete a winter visit.
Incredible Crete, the island's official tourism agency, recently released a promotional video entitled Crete: Sense the authentic winter! in a bid to boost off-season travel to Greece's largest island.
Crete is one of the most popular islands in Greece, but many people mistakenly believe it's a summertime destination "open" only from April to October. While it's true that winter isn't suitable for beach fun like swimming, sunbathing and water sports, and the Samaria Gorge (one of the island's top outdoor tourist attractions) is closed to hikers for weather and safety reasons, that doesn't mean Crete completely shuts down for the season.
On the contrary, Crete is a veritable winter wonderland.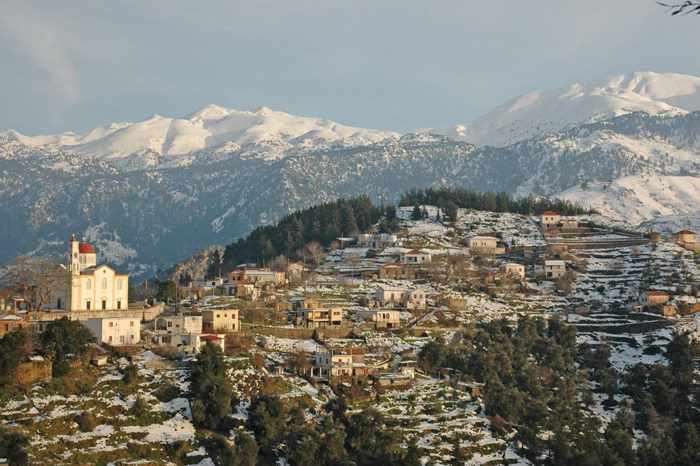 This winter photo of Lakkoi village, in the Chania prefecture, is from the Lakkoi page on mapio.net 
Chania and Heraklion are superb city-break destinations year-round, while many of the island's museums, historic and archaeological sites remain open, albeit on reduced hours of operation. Plenty of tavernas and restaurants continue serving renowned Cretan cuisine and wine, while outdoor activities are available, including scenic walks and trekking, and adventure snow sports in some areas. And of course there's one thing that doesn't disappear just because it's winter: Crete's gorgeous natural scenery — from mountains and valleys to coastlines and beaches — is beautiful to behold 365 days a year.

The Koules Fortress and the Venetian Harbour at Heraklion are seen in a photo from the municipality of Heraklion website. Below is a picture we shot at Chania's harbourfront during a late October trip to Crete.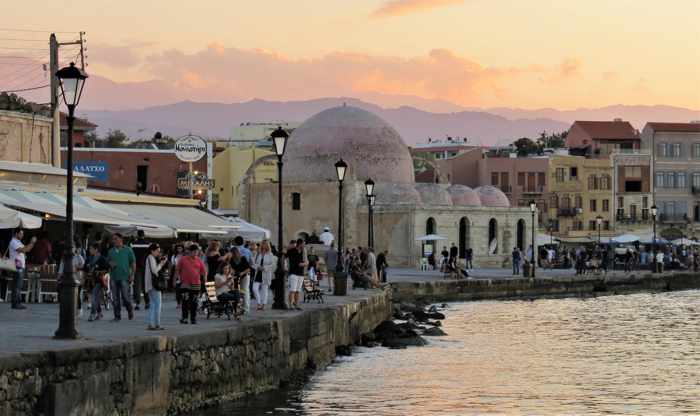 As the Sense the authentic winter video demonstrates, Crete can overwhelm your senses even in winter, and that's why tourism officials are hoping to encourage more travellers to give the island a look during the off-season.
Should you be interested in exploring Crete during the winter, you'll find information about activities, accommodations and attractions in these online resources:
♦ Incredible Crete, the island's official tourism website, is packed with an extensive array of information and photos to help travellers plan island visits;
♦ The Creti.co blog article suggests its Top 10 reasons for spending your winter holidays in Crete, while …
♦ the Cretan Beaches website suggests its own 11 Reasons to visit Crete in winter;
♦ The Crete in Winter page of CreteTravel.com describes places to visit, and includes links to accommodations;
♦ The official website for the city of Heraklion is loaded with information about the city, including news and event listings, maps, photos and videos, and offers a  special Visitor section with details about museums and attractions.
♦ the official tourism website for Chania also features extensive information for visitors, while
♦ the Fabulous Crete blog post Winter in Crete from a different side of view has descriptions and photos showing what the island is like in the off-season.
Additionally, a simple web search for "winter travel to Crete," or similar topics will yield scores of additional sites and articles, including websites for specific accommodations that are open year-round on the island.
Below are more winter photos of Crete, followed by a video of breathtaking mountain and valley scenery in the Lasithi region in early winter of 2019.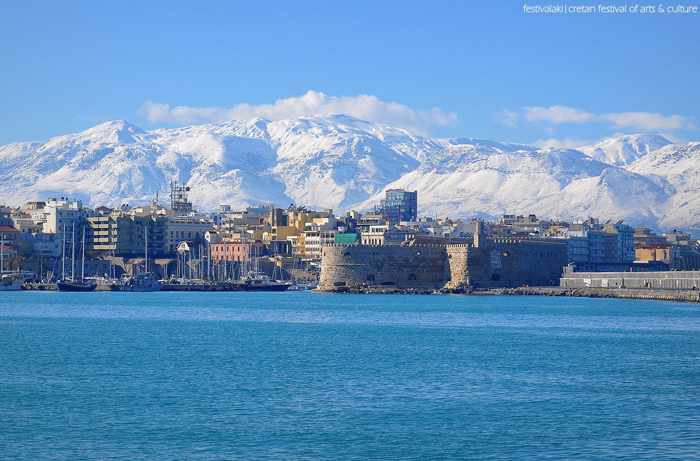 The snowy Psiloritis mountains provide an impressive winter backdrop to this photo of the Heraklion harbourfront. The image is from the Facebook page Festivalaki: Cretan festival of Arts & Culture.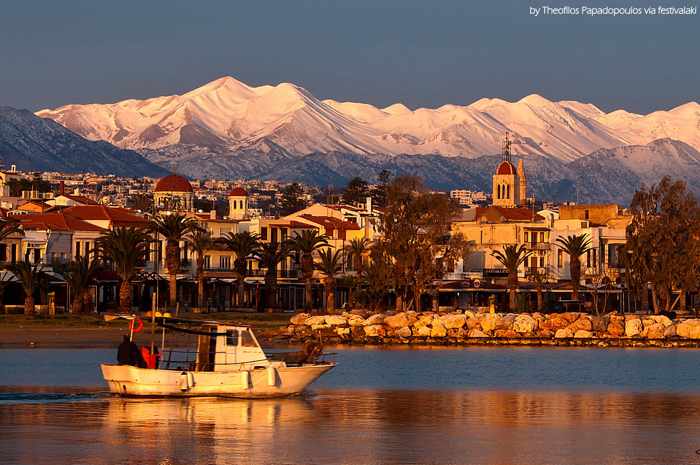 The harbourfront of Rethymno is captured in a winter photo by Theofilis Papadopoulos.  The image was shared on the Festivalaki page on Facebook.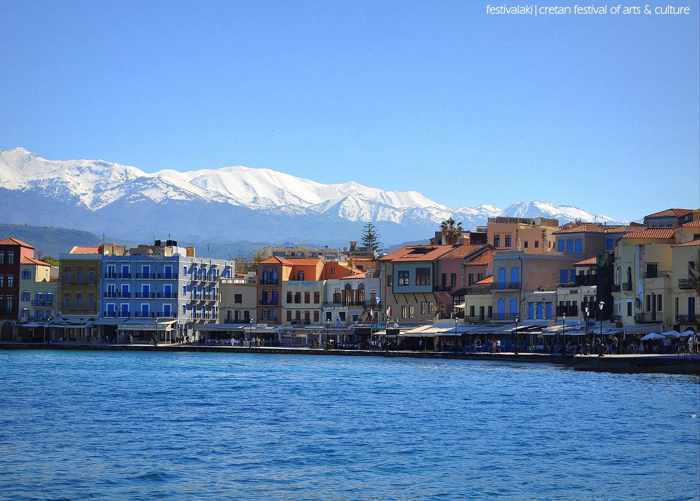 Another photo from the Festivalaki Facebook page, this time showing Chania's historic harbourfront with a snow-capped mountain backdrop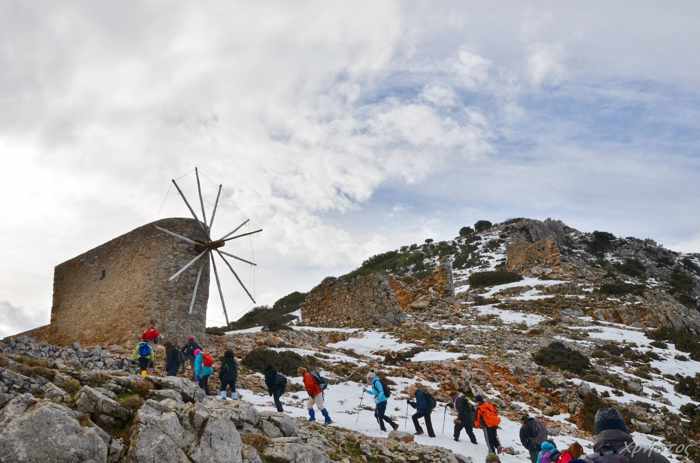 From the Incredible Crete site, a photo of winter trekkers visiting old mountaintop windmills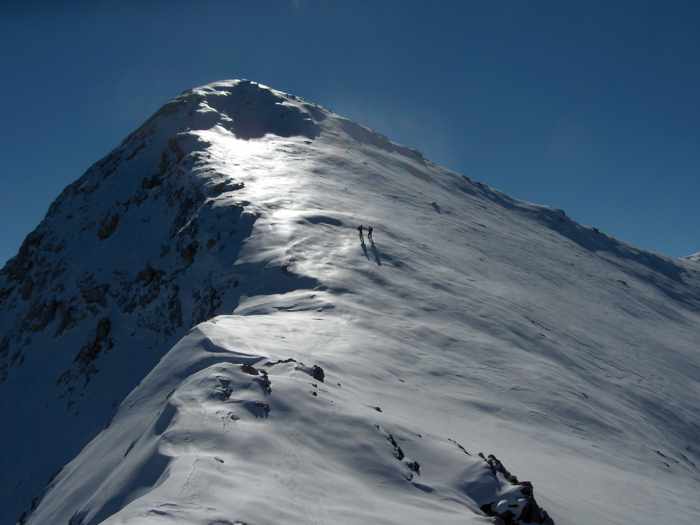 Also from Incredible Crete, an image of adventure climbers on the Spathi peak of the Dikti Mountains
Stunning winter views of the Lasithi region are shown in this clip of photos and videos by Renos Drone Works
Zameer Pactyan published this video of Mount Psiloritis and the White Mountains on January 4 2020. Breathtaking panoramic views of the mountains can be seen starting from the 45 second mark in the film.