~ continued from page 1 ~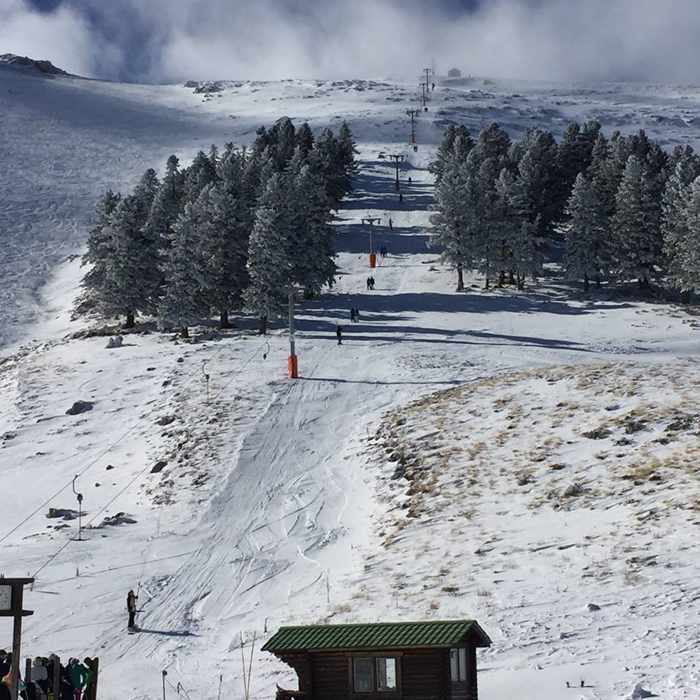 One of the T-bar lifts takes skiers into the clouds at the top of Mount Helmos
Ski, snowboard and tubing facilities
The Kalavrita Ski Center facilities are located on 2,340-meter-tall Mt Helmos, which is 194 km west of Athens in the Peloponnese region of mainland Greece. The resort has slopes for novice, intermediate and advanced-level skiers and snowboarders, as well as a tubing area and a snow park featuring a variety of obstacles and jumps for skiers and snowboarders looking to challenge their freestyle skills. There is a tube park as well.
The ski center opened for the winter one week before Christmas after snowfalls dumped 20 cm of snow on Mt Helmos. Current snow and weather conditions, as well as information about the extent of slopes and terrain available for skiing, can be found on the ski center website. The site also has live webcams showing views of several different areas om the mountain.
Day trips to the resort would be ideal for snow sports fans who might like a break from city-based sightseeing. The Snow Bus service offers off-season visitors an opportunity to enjoy gorgeous mountain scenery and experience outdoor winter activities in Greece — something the vast majority of tourists don't expect in a country they typically visit to see historic monuments and island beaches. Although I knew Greece has a number of popular ski resorts, I didn't realize day trips to Kalavrita were even possible until a friend in Athens sent me links to the Snow Bus and ski center websites two days ago.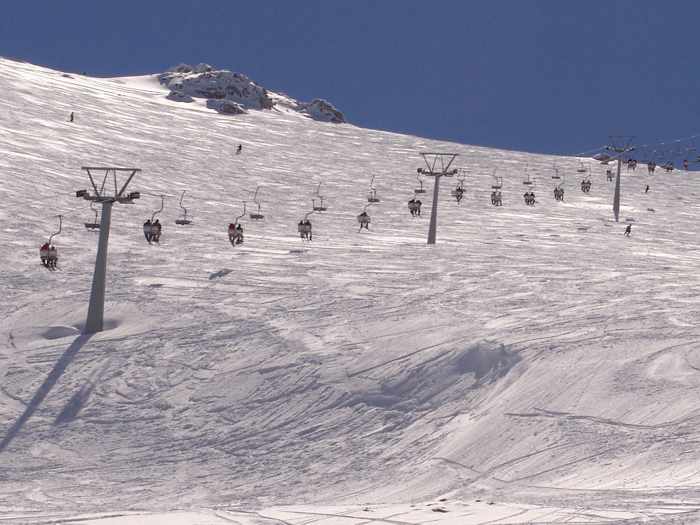 The Styx double chair takes riders to the 2,325-meter level of Mount Helmos. A triple chair, Achilles, provides access to the mountain's 1,855-meter level.
Kalavrita Ski Center has eight lifts accessing 12 runs with terrain for beginner to advanced-level skiers and snowboarders.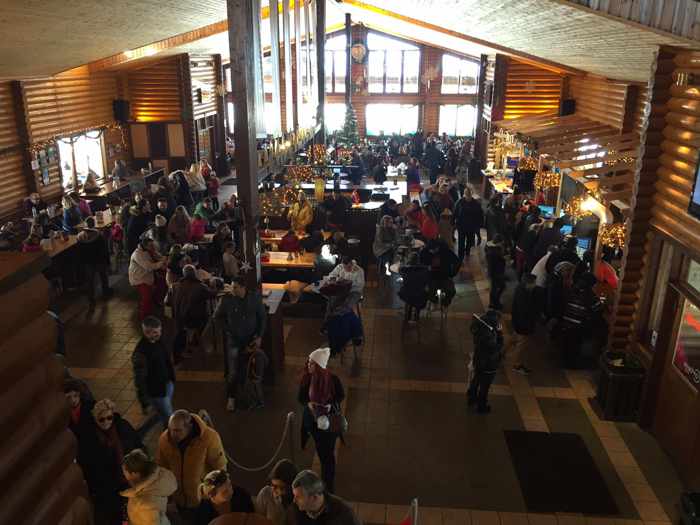 Snacks, meals and beverages are available in the Kalavrita chalet. Equipment rentals and professional instruction also is available at the resort.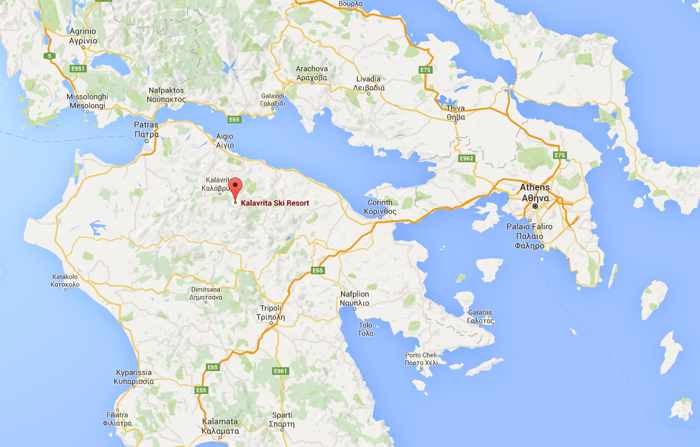 The Kalavrita Ski Center facilities are located at Mt Helmos, approximately 194 km west of Athens in the Peloponnese region of mainland Greece