~ continued from page 1 ~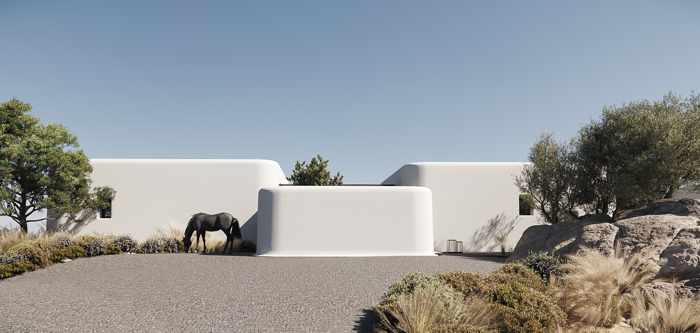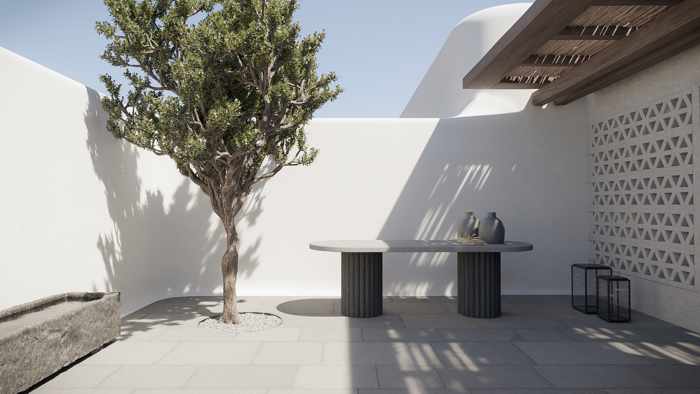 Above: Two images illustrating the crisp minimalist design aesthetics that greet guests arriving at the Kalesma Mykonos hotel entrance
Kalesma's architectural design is the work of the award-winning Greek firm K-Studio, which has extensive project experience in the Cyclades (on Mykonos alone, it has designed the new Mykonos airport terminal, the island's leading beach restaurant and entertainment venue, Scorpios, and the restaurant at Alemagou beach club, among others). Kalesma's interiors were conceived by Vangelis Bonios, who also developed the designs for the Pere and Ubu and Sea Spice restaurants in Athens.
"Both the architecture and interiors of Kalesma were inspired by the laid-back glamour of Mykonos, with its whitewashed walls, a neutral and earthy colour palette, traditional elements of a Greek villa and bougainvillea filled archways," the Kalesma hotel announcement says.
Although there isn't a beachfront directly below the hotel, Kalesma is situated close to two of the top organized beaches on Mykonos, including family-favourite Ornos and scenic Agios Ioannis (better-known as "the Shirley Valentine beach" after playing a background role in the 1989 hit movie).  I have walked in the Aleomandra area near the Kalesma location, and estimate that it would take about 20 minutes to walk to either of those beaches, each of which is approximately 1 kilometer away. Driving time would be merely a couple of minutes. Also within close driving and walking distance is Kapari, a lovely unorganized strand with views of nearby Delos island; it takes less than 15 minutes to get there on foot from Agios Ioannis beach. During the main summer travel season (mid May to late September), a daytime shuttle boat service operates from Ornos to several of the most famous beaches on the southern coast of Mykonos, including Platis Gialos, Agrari and Elia, plus the legendary "party beaches" Paraga, Paradise and Super Paradise.
Kalesma is roughly 10 minutes' driving distance from Mykonos Town (also known as Chora), and 15 minutes from Mykonos International Airport.
Should you be interested in spending a holiday at Kalesma, you can reserve suites through the online booking page on the hotel website.
Below are images showing Kalesma's reception hall, lounge, restaurant and main swimming pool, along with interior and exterior views of some of the suites and villas. All of the images were provided to me, courtesy of Kalesma, for publication in this post.
♦ Kalesma reception: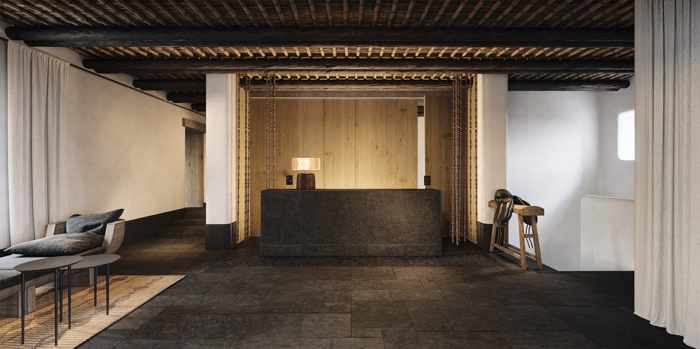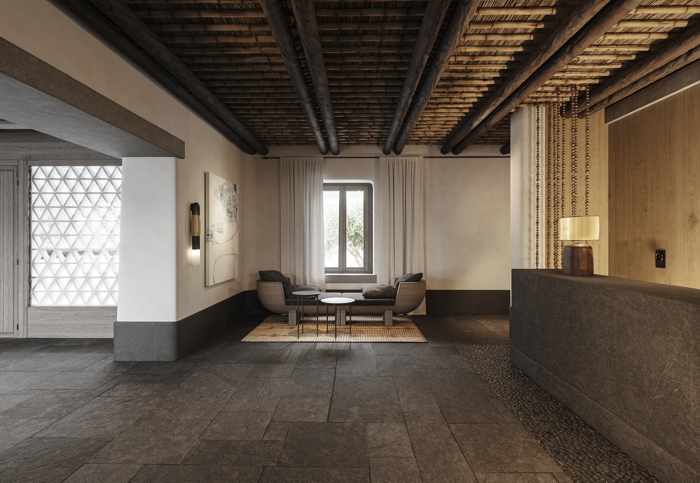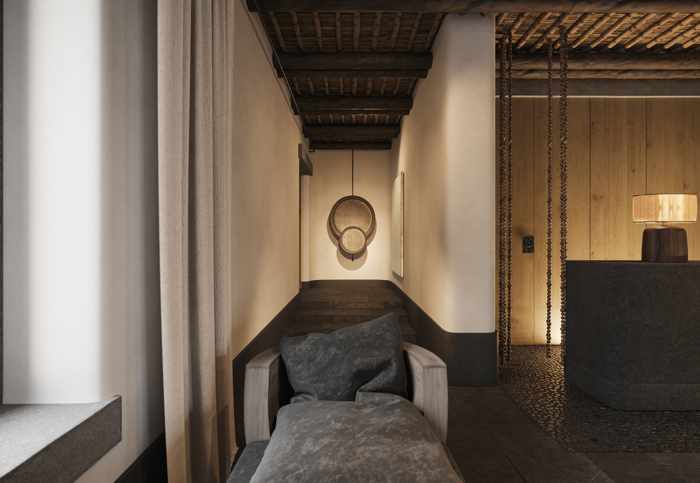 ♦ Main swimming pool and pool bar: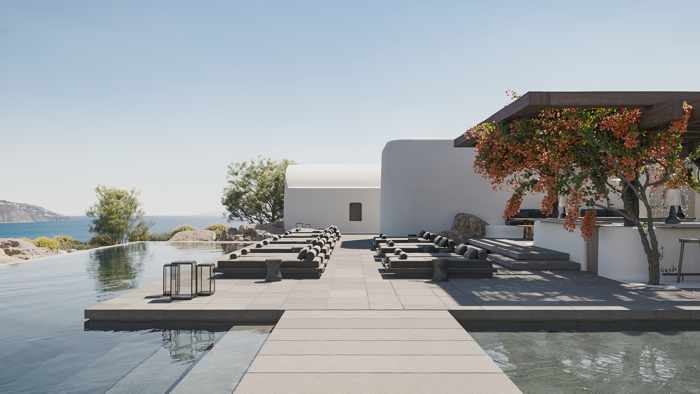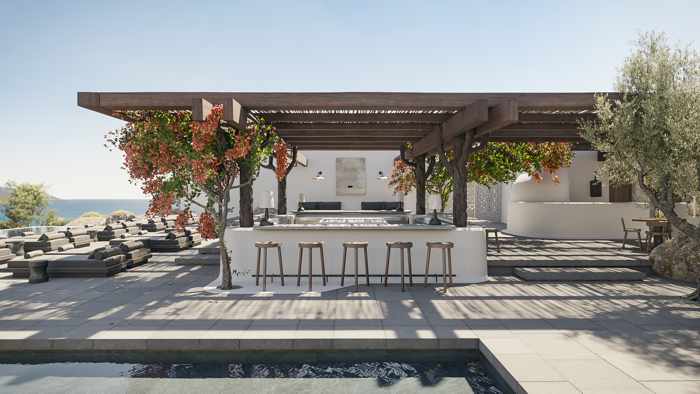 ♦ Kalesma's PERE UBU restaurant: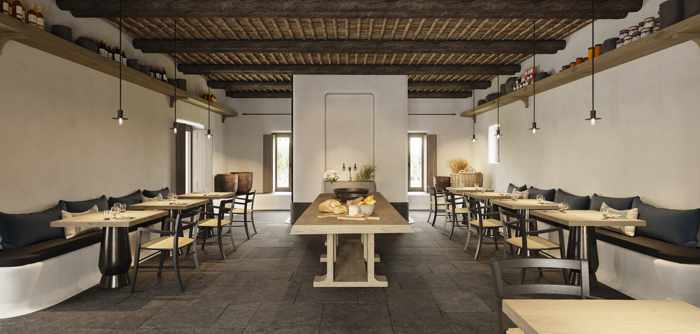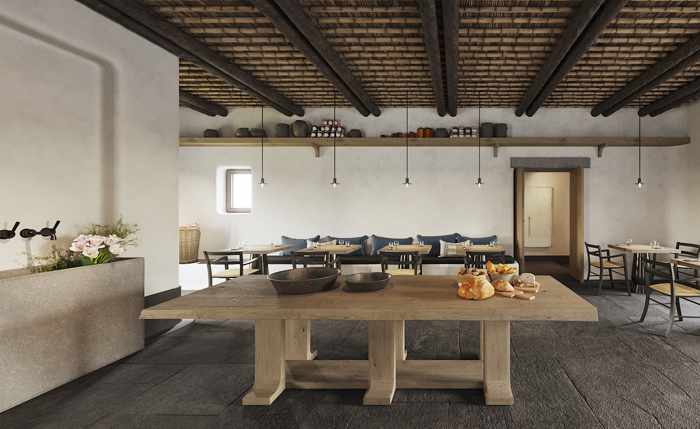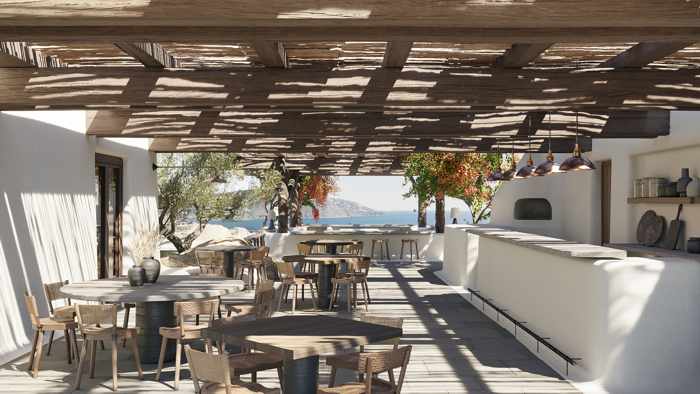 ♦ The Aloni Sunset Lounge fireplace seating area: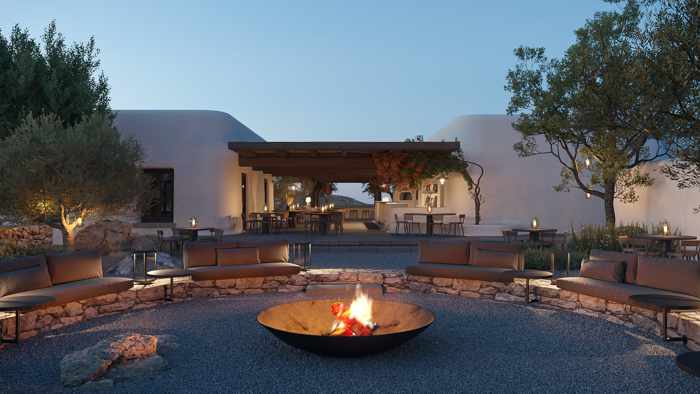 ♦ The Kalesma lounge: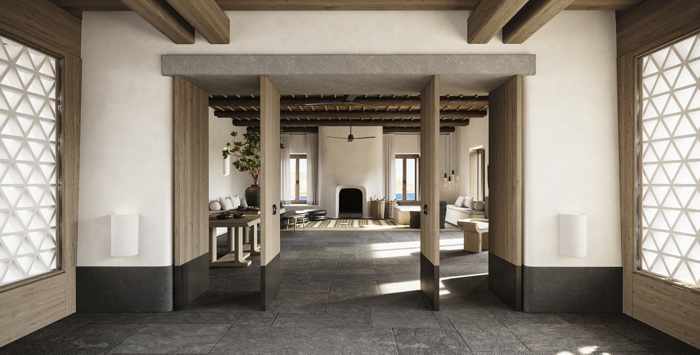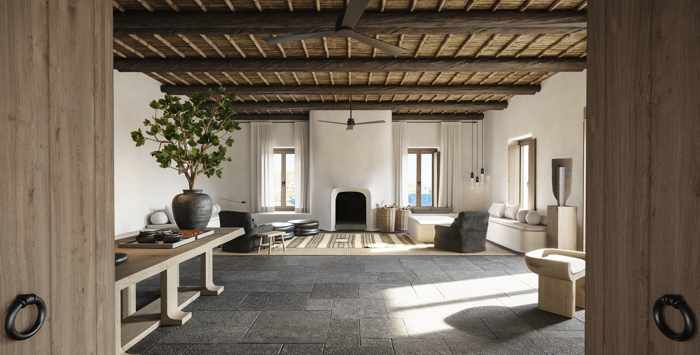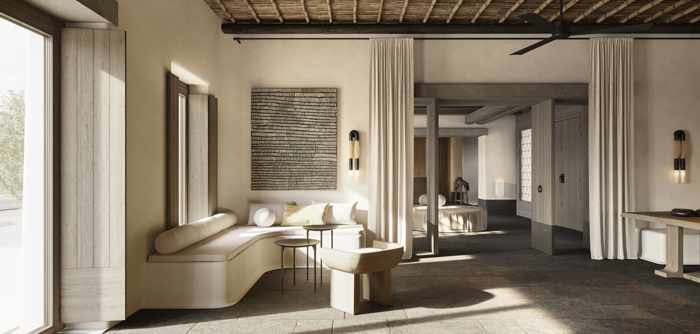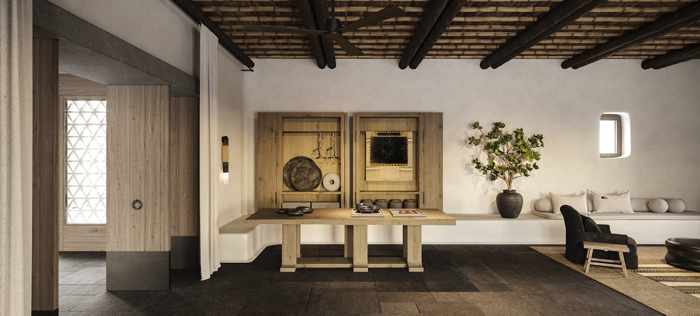 ♦ Hotel suite exterior, entrance and hallway views: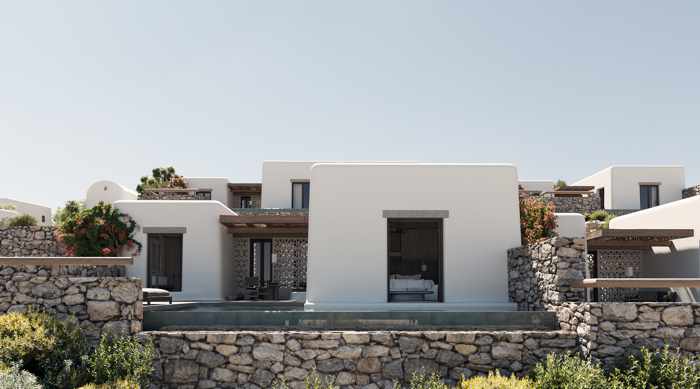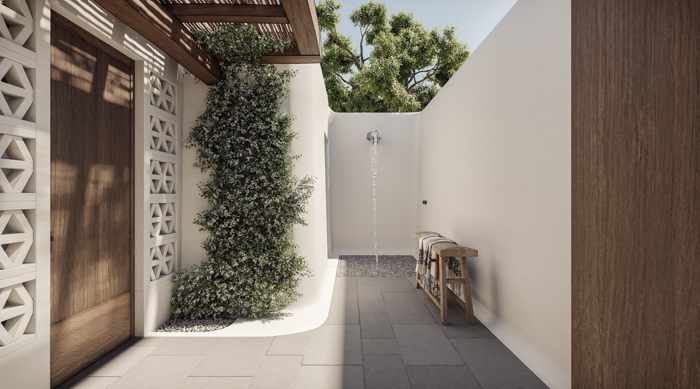 ♦ Hotel suite bedroom interiors: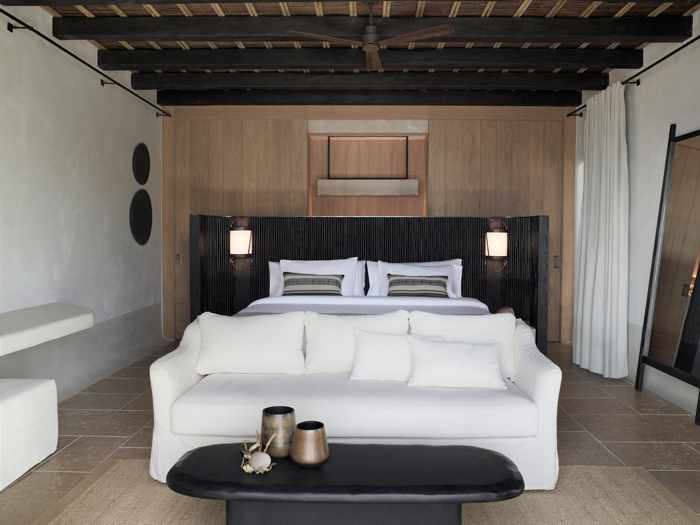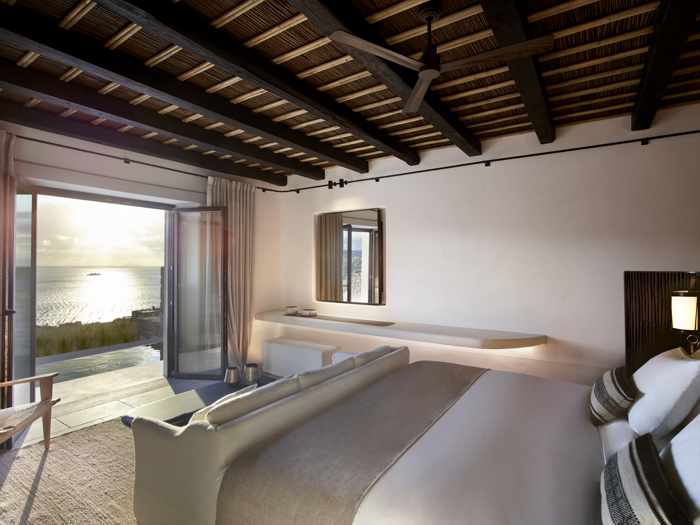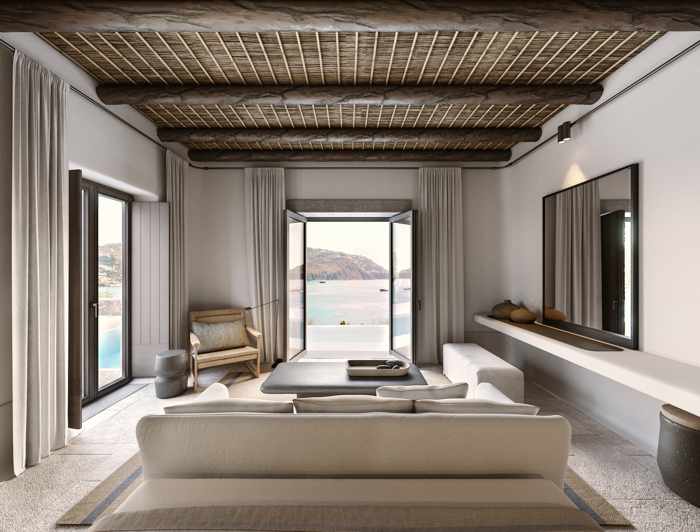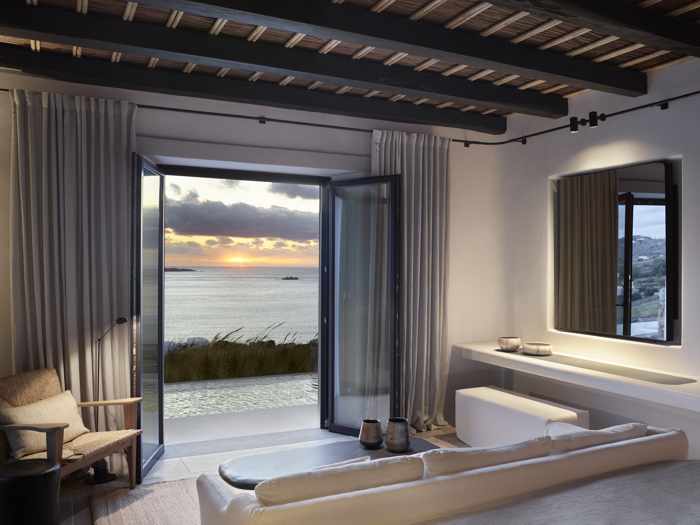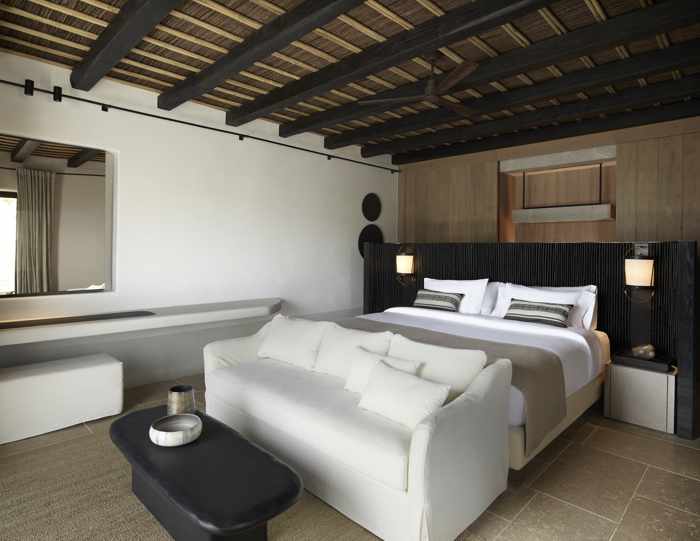 ♦ Hotel suite corridors: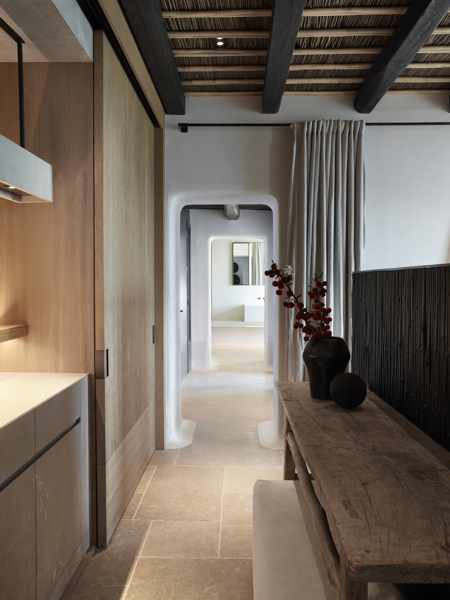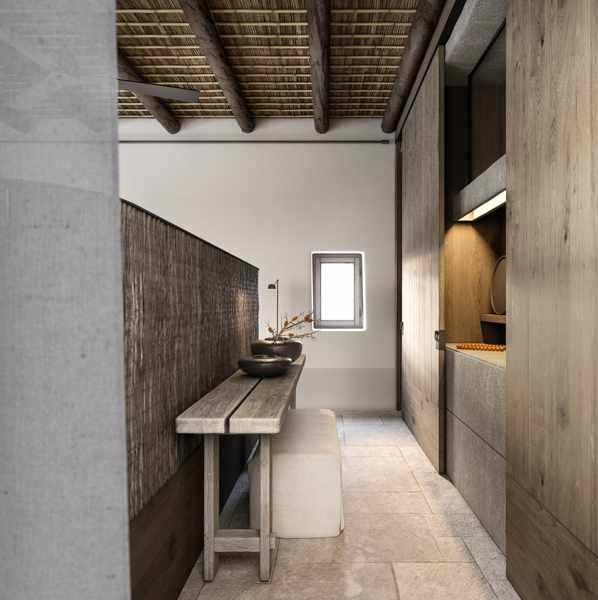 ♦ Hotel suite bathrooms: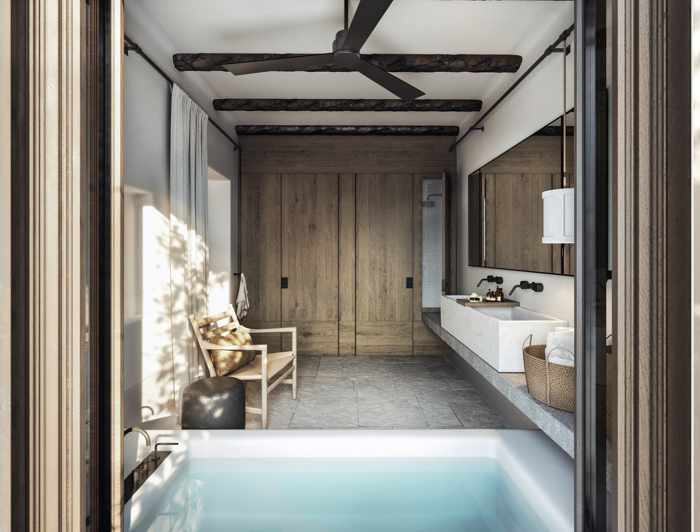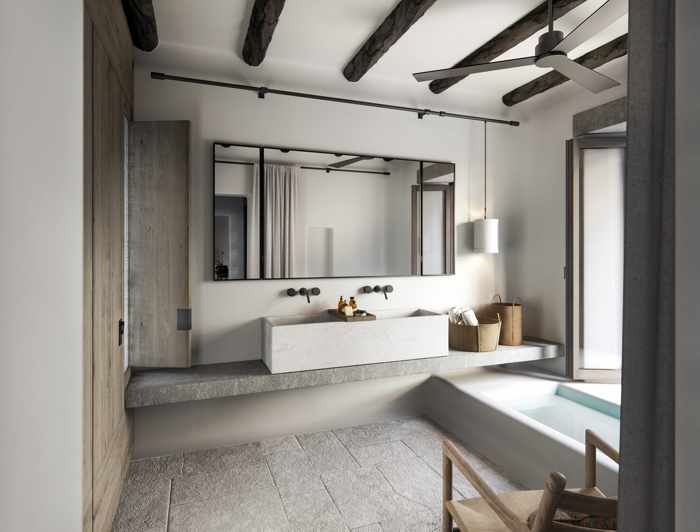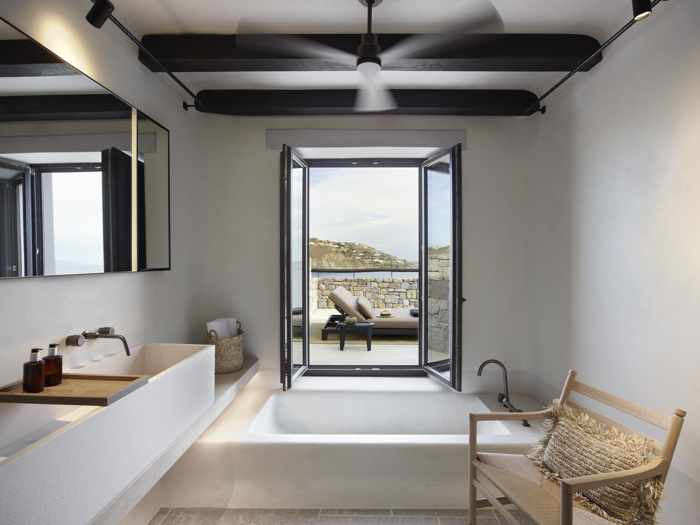 ♦ Hotel suite patio and pool: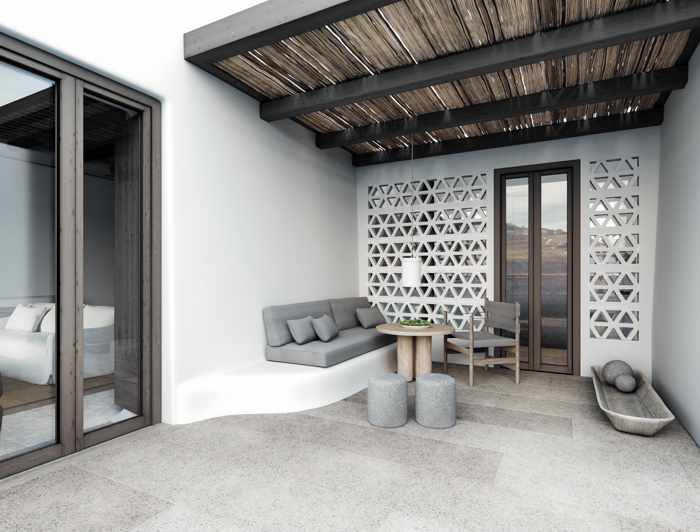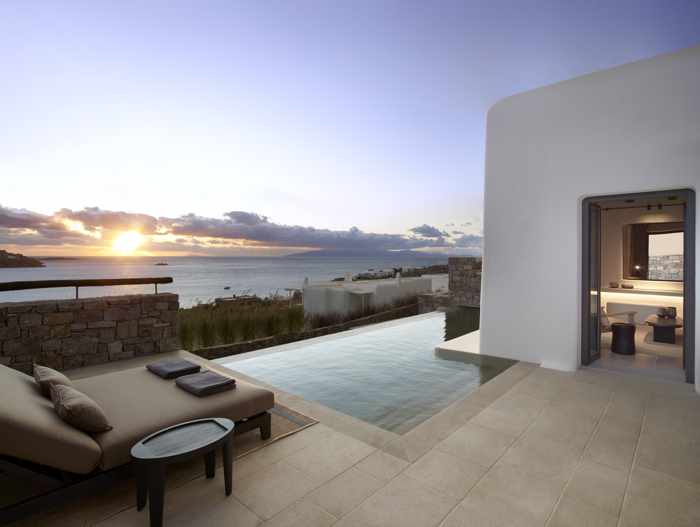 ♦ Villa exterior view: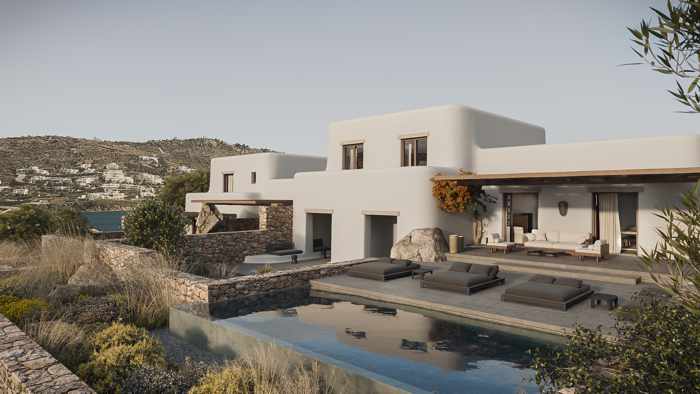 ♦ Villa kitchen, dining and living room areas: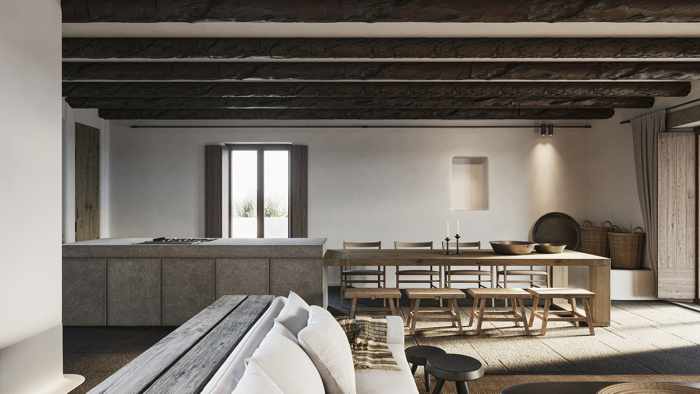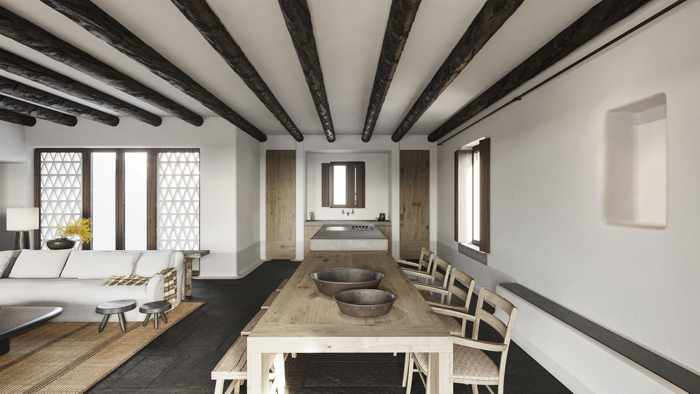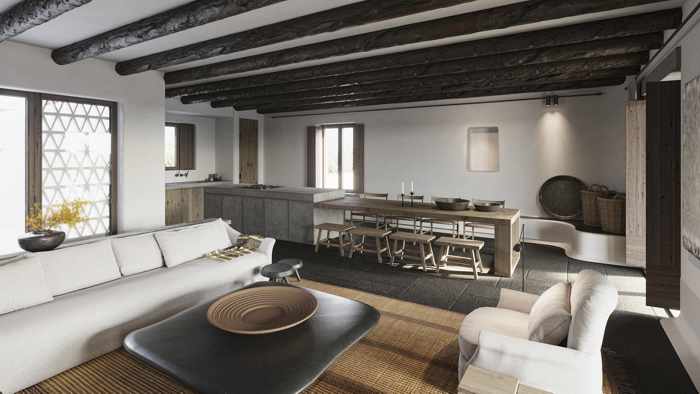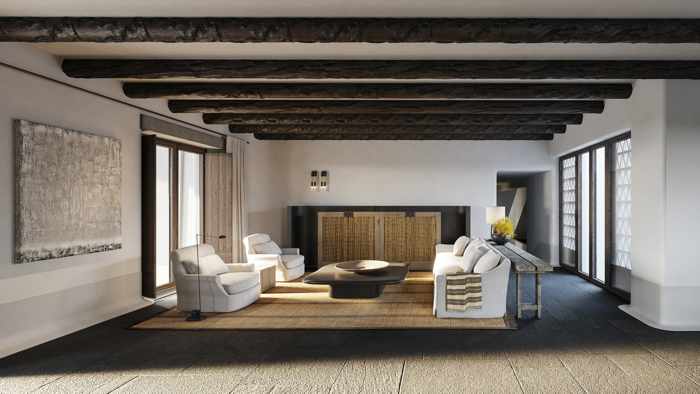 ♦ Villa bedroom interiors: