~ continued from page 1 ~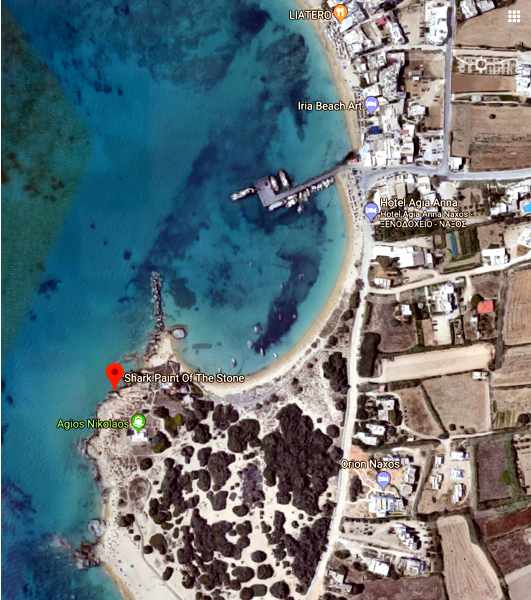 The red marker on this Google satellite image pinpoints the location of Shark Rock on the southwest coast of Naxos (it's awkwardly named Shark Paint of the Stone on Google). The landshark is situated on the coast below the whitewashed Agios Nikolaos chapel, partway between the harbour and beach at Agia Anna (top) and the nudist beach near Maragas (bottom left).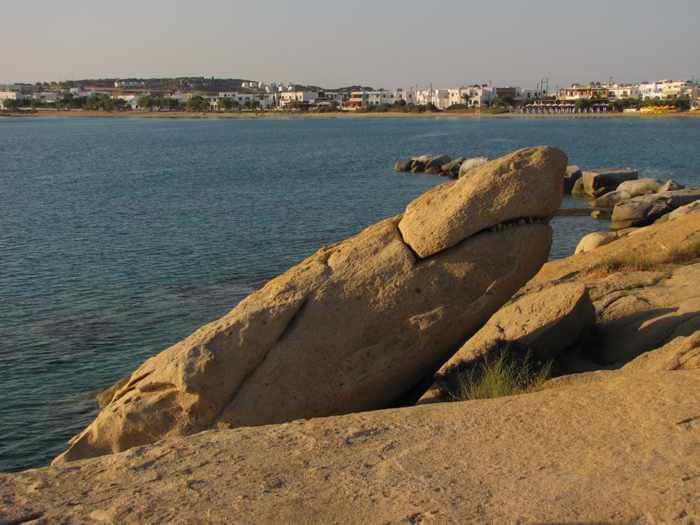 Side view of Shark Rock,  with Agia Anna beach in the background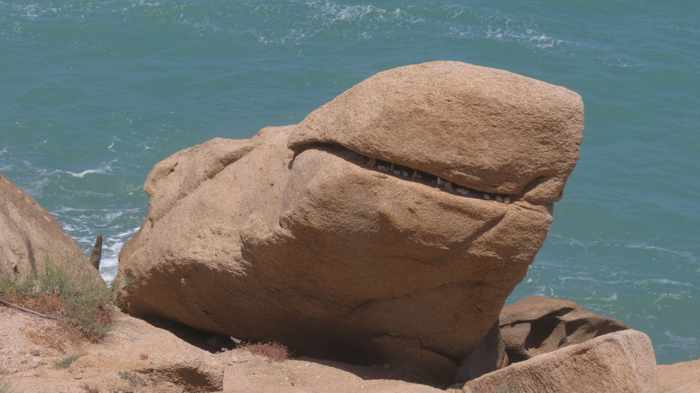 Viewed from the front, the landshark appears to be rising out of the water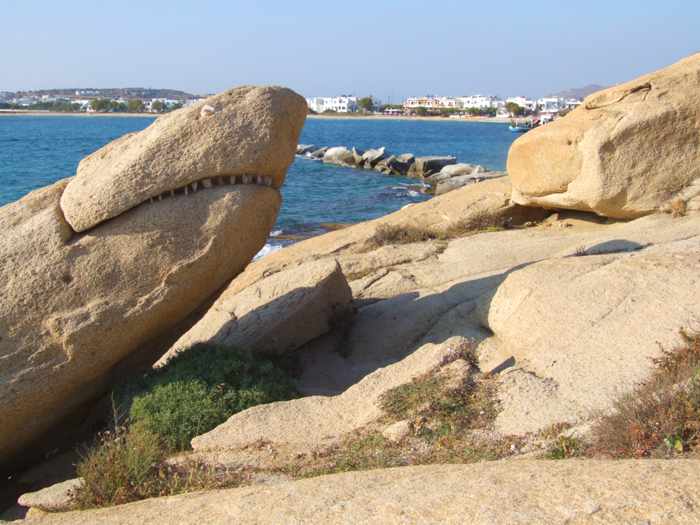 I have seen many people walk past the landshark without even noticing it. When I point it out to them, almost everyone laughs and takes a photo. (One fellow didn't find it funny, and refused his wife's request to take her picture standing beside the rock. He walked away, so I shot the photo for her.)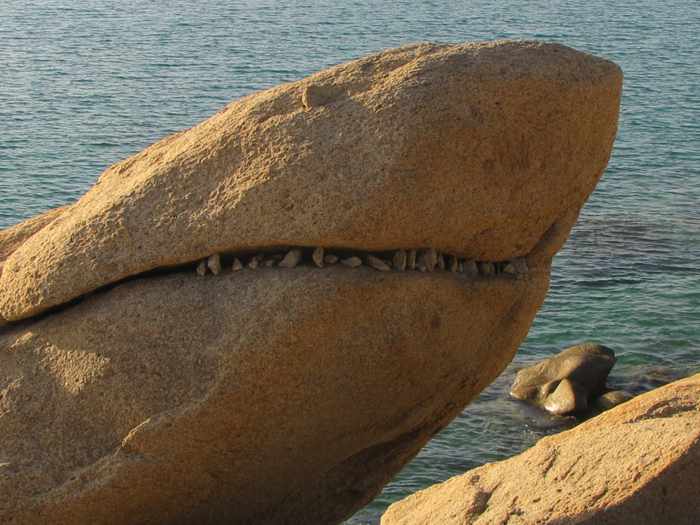 The landshark's jaws look a little intimidating here …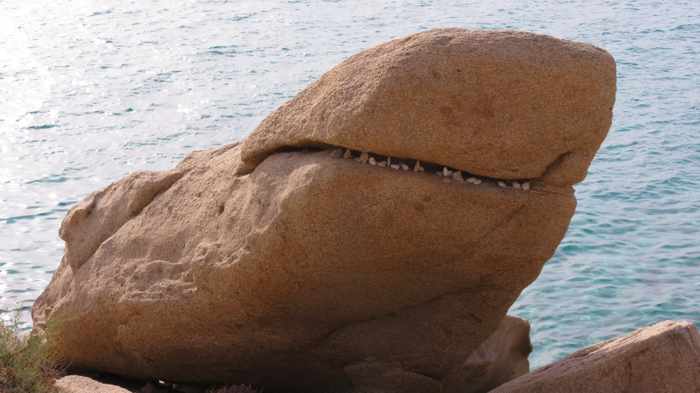 … but I think his grin looks cute and friendly from this angle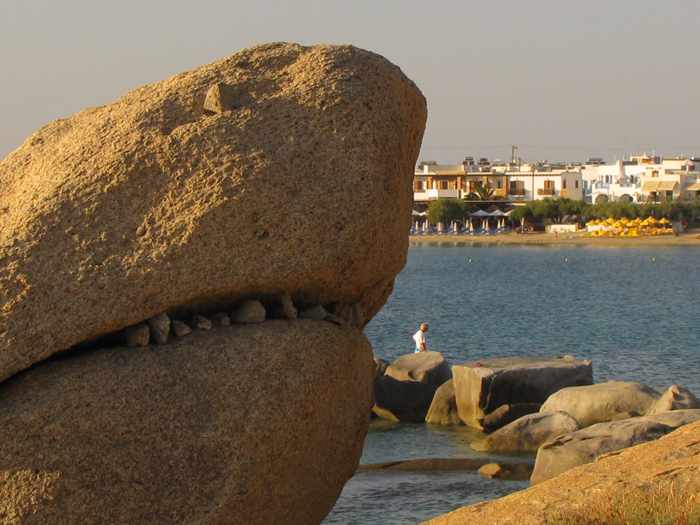 The theme music from the movie Jaws plays in my mind every time I see Shark Rock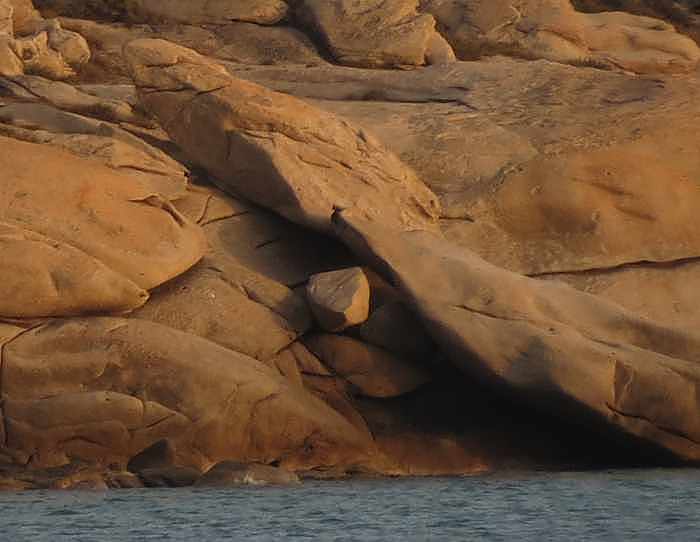 Telephoto view of the seaboard side of Shark Rock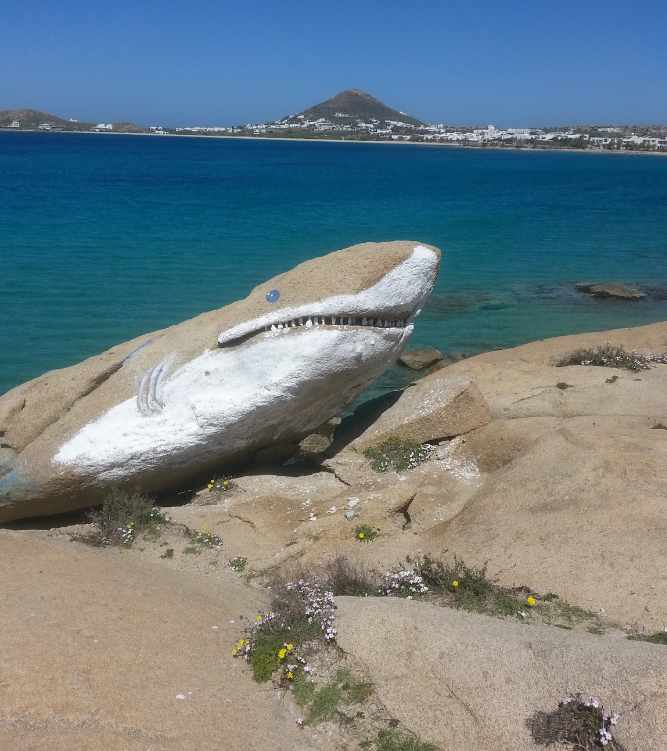 Shark Rock after its unnecessary makeover. This photo was shared on Google by Αντώνης Χαλαρης.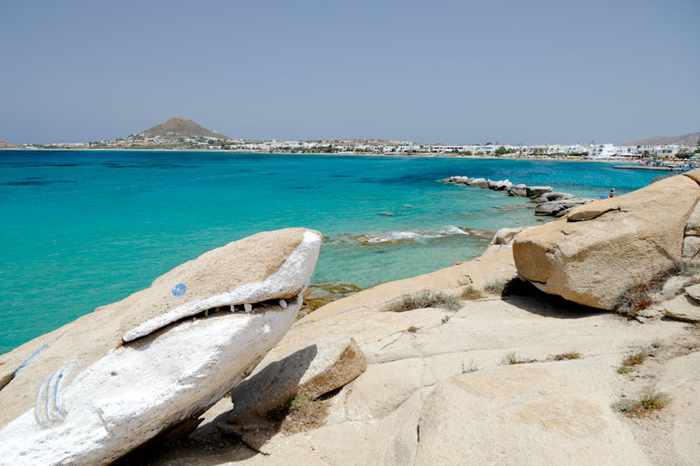 Another view of the shark's recent paintjob, photographed  by Robert Bremec. This image has been shared on Naxos fan pages on Facebook.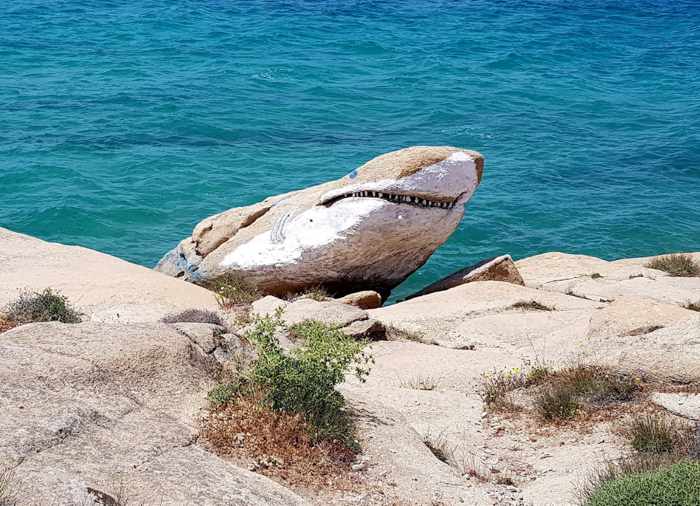 This photo of Shark Rock was shared on Google by Steve Roszak