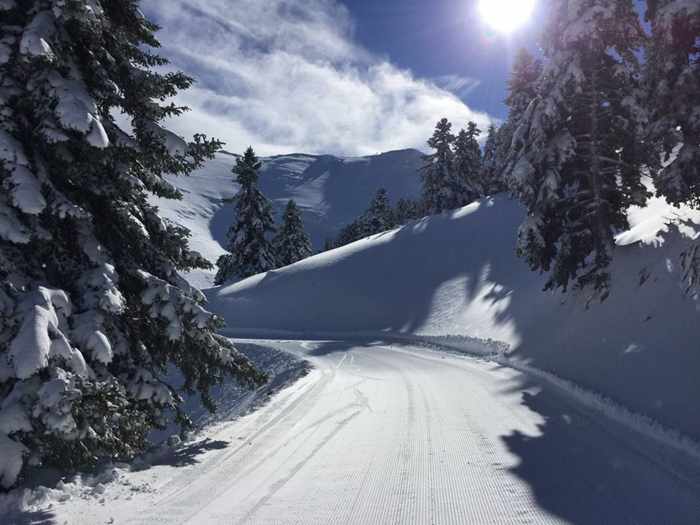 There is snow as far as the eye can see along the road to Kalavrita Ski Center in the northern Peloponnese. The picture was posted to the ski resort's Facebook page on January 6 
Winter wonders: This is the second set of photos I'm publishing on the blog to profile remarkable winter scenery in different regions of Greece — images that have been shared on social media after much of the nation was struck by icy cold temperatures and some surprisingly heavy snowfalls during the 2016 Christmas holidays and up to the second week of January 2017.
Part 1 of the photo feature included snow scenes from Athens, Ioannina, Corinth, Chios, Evia, Rhodes, Sparta, Mystras, Skiathos, Skopelos and Skyros.
Here in Part 2 I have collected photos from Crete, Nafplio, Epidaurus, Thessaloniki, some of the Cyclades and Ionian islands, plus various locations in the Peloponnese and mainland Greece. Many of the photo captions include links to social media pages or websites where you can find countless more pictures of snowy sites in Greece. (It could be spring by the time you manage to finish looking at the photos on all of the links!)
Click on the link beneath the next photo to view the full series of pictures on page 2 of this post.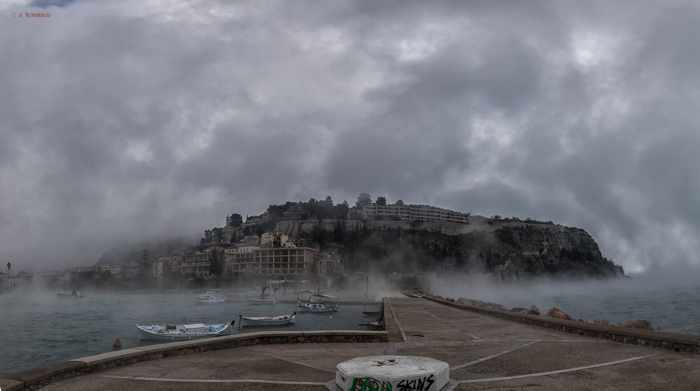 One of my favourite Greece winter scenes is this spectacular photograph by Thanos Komninos, which captures dark, fluffy storm clouds swirling above and around the Nafplio Old Town and Acronauplia fortress, before leaving the town dusted with a layer of light snow. The photo appeared on the Nafplio Kalimera page on Facebook.
CONTINUED ON PAGE 2