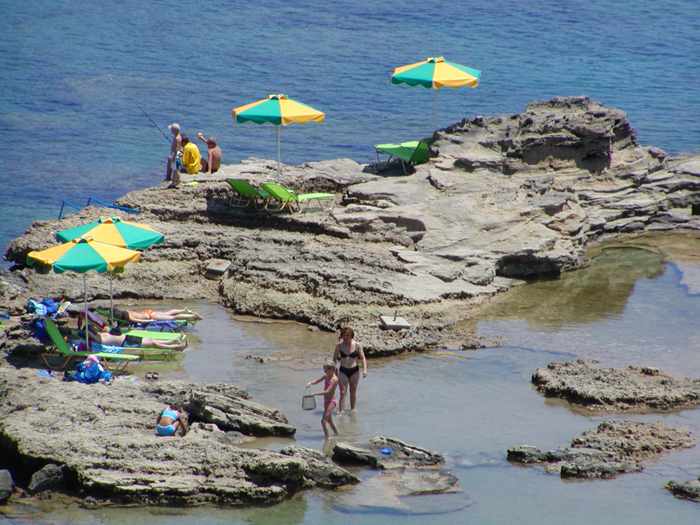 Colourful umbrellas and lounge chairs brighten a rocky stretch of coastline near Kallithea Bay on Rhodes
Whenever I tell people we're going to Greece, almost everyone says the same thing: "A beach vacation! Nice!"
Truth be told, we visit Greece for many more things besides sunbathing, swimming and water sports activities. Still, I'm not surprised that so many people associate the country with bountiful, beautiful beaches. With its thousands of islands and its mainland combined, Greece boasts nearly 16,000 kilometers of coastline and many of Europe's best beaches.
But the Greek seashores aren't long, continuous strips of stunning sand and pebble strands. While those number in the thousands, much of the country's seafront is rugged and rocky, with no sandy shores in sight. But that doesn't stop people from enjoying the seemingly endless waterfronts in Greece. In fact, it's along craggy coastlines that you tend to find uncrowded swimming locations that are favourites for local residents and for in-the-know tourists, too.
There must be countless seaside swimming "holes" throughout the country, but in this post I will profile four that we have seen during our Greek Island travels over the past 11 years. The photo at top shows one we discovered on Rhodes back in 2004, while the three pictures below showing swimming spots on Naxos, Santorini and Syros, respectively:
Several stone staircases descend to the water's edge at a swimming spot below the Temple of Apollo monument (also known as the Portara) near the ferry port and harbour at Naxos Town.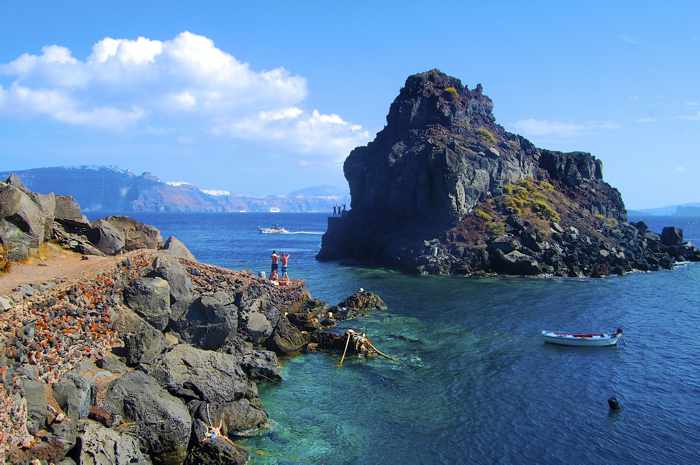 A short walk from Amoudi Bay brings visitors to a narrow channel separating Santorini from little Agios Nikolaos island, seen in this photo by Flickr member Rocio Lluch. Tourists enjoy taking a dip in the channel and swimming to the islet, where they can dive from cliffs into the sea.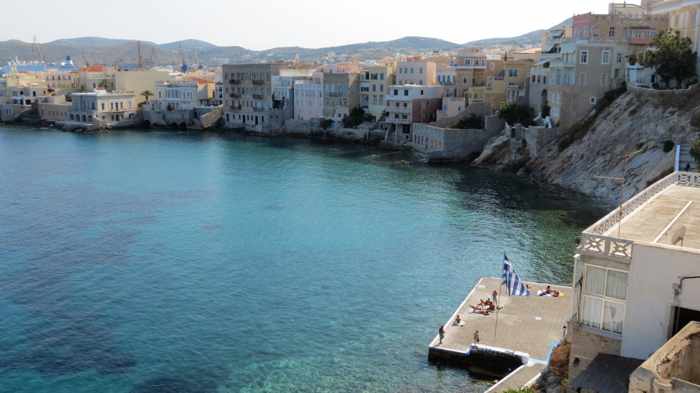 This is one of several jetties in the Vaporia district of Ermoupoli, on Syros, where locals and visitors alike can take a quick dip and soak up some sunshine
Click on the link below to continue reading and view more photos.
 CONTINUED ON PAGE 2