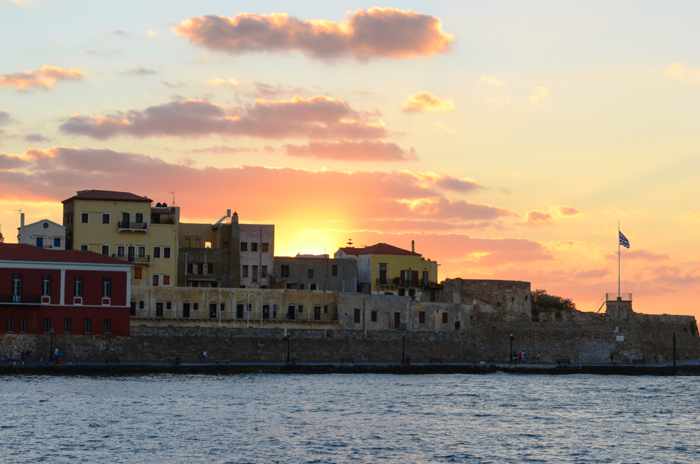 This sunset view from the harbour capped off Irina Golubeva's visit to the charming town of Chania on Crete
Dream come true: Travel writer Irina Golubeva says she had long dreamed of waking up before dawn in Chania, so she could explore the Venetian-era town's narrow streets and cobblestone lanes in solitude. 
 Her dream came true when she got to spend a day there last summer.
"Chania is a great mix of Venetian, Turkish and Greek cultures. One can find the magnificent Venetian harbor here, old Turkish baths and Mosques, and Greek hospitality," Irina said in a photo report published on the TripTemptation travel website.
Click here to see Irina's photos of the town that locals call "the pearl" of northwestern Crete.