The ad also stuck in my mind because I was certain we had taken a similar photo from almost exactly the same angle and location. So I started scanning through our pictures from Oia to see if I could find any decent shots of the church to publish here.
Turns out we got about a dozen photos showing the church and belltower from three different viewpoints, including side views plus the same overhead perspective as the photo in the Celebrity Cruises ad.  Here they are, followed by a link to the Iconic blue domed church in Oia album I have created on Flickr, where you can view full size versions of the same pictures.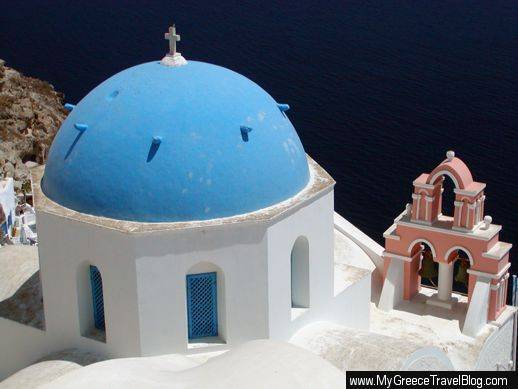 Just as I expected, one of our photos was quite similar to the picture in the ad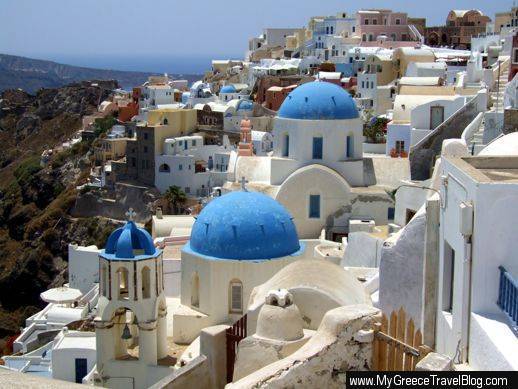 The iconic church (center) is seen from the south. The coral-coloured belltower isn't particularly picturesque from this angle.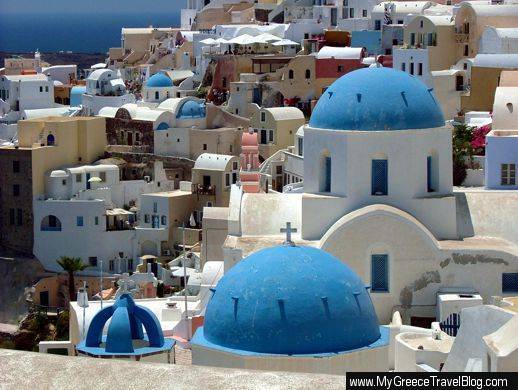 Blue domes on four different churches compete for attention in this view of Oia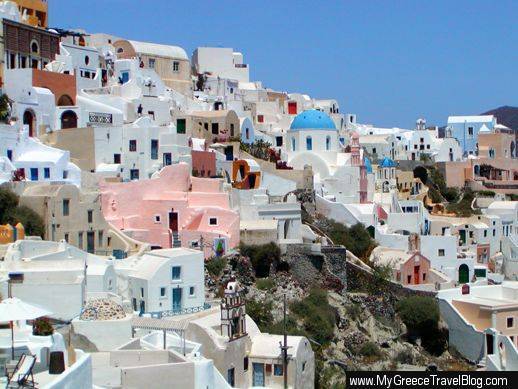 The famous church is near the center of the photo in this view taken from the north. Several more churches that don't have blue domes are visible in this shot.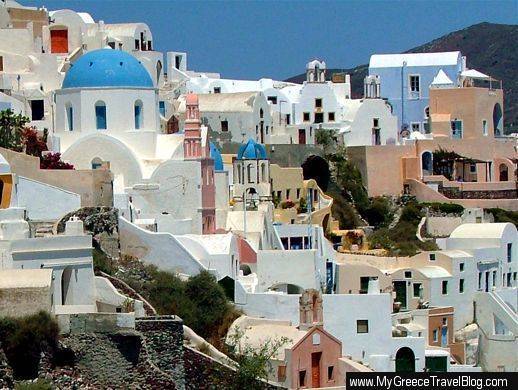 Another north view of the church with the big blue dome. It looks much more dramatic in the photos that show the Aegean Sea in the background.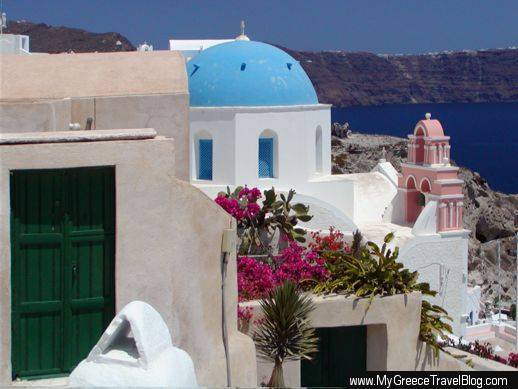 A view of the church and belltower from a pathway to the north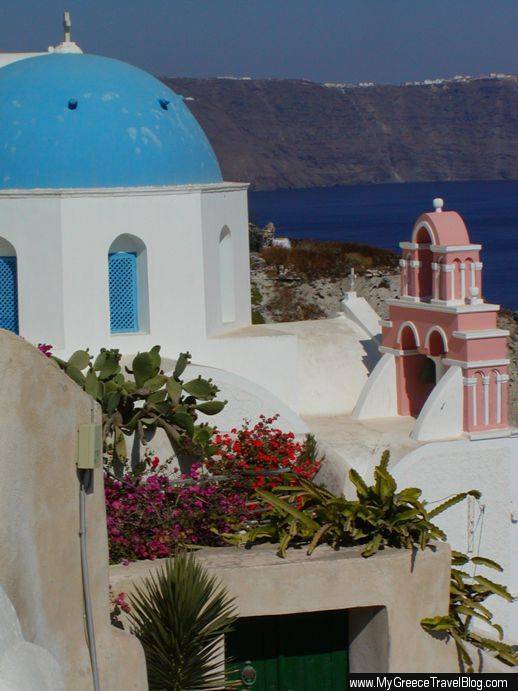 Another side view of the dome and belltower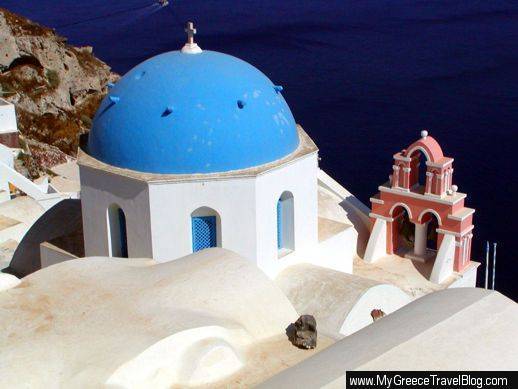 Another overhead view of the church. Photos shot from this particular perspective have appeared on countless postcards, travel ads, tour guides and promotional publications.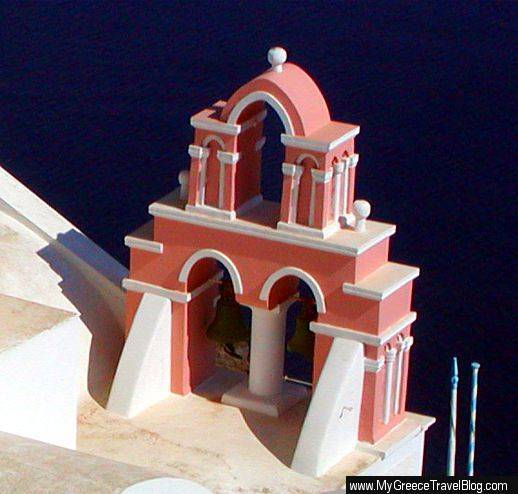 A closer look at the church's cute coral-coloured belltower
Click twice on the image above to access my online Flickr album and view full-size versions of the pictures that appear in my post.