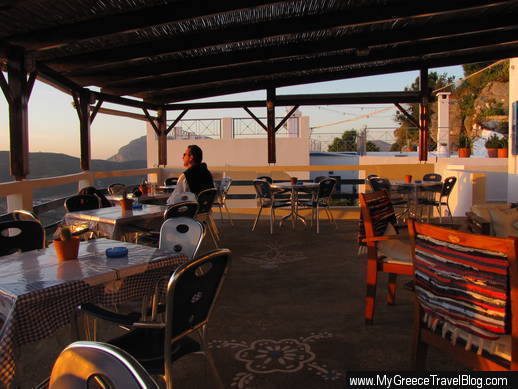 The open-air terrace at Kamara Café in Upper Potamos is a great spot to view the amazing scenery while enjoying some of the café's delicious Greek cuisine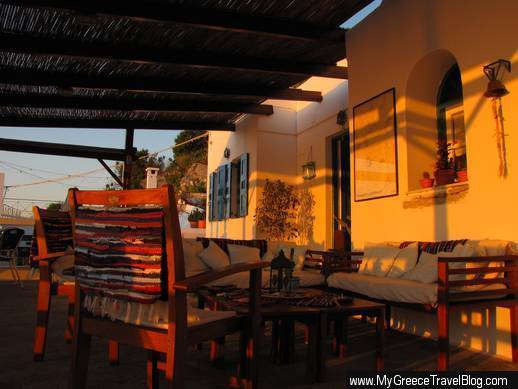 The café also has lounge areas on its terrace, for those who just want to sit back and relax with a glass of wine while watching a spectacular sunset
This was one of the sunsets we watched from the Kamara Café. Here, the sun looks like an enormous white orb as it slowly descends behind Naxos island.
You're guaranteed to work up a hearty appetite and thirst on your way to the restaurant — It's a half-hour walk from Egali, up hundreds of steps like these.
Sunsets, steps and stews: When I was planning our trip to Amorgos in 2009, I asked an acquaintance in Athens for restaurant recommendations. We absolutely had to go to Kamara Café in Ano Potamos village, she said, and order the patatato — a goat and potato stew that is one of the island's signature local dishes. Her other tip: allow plenty of time to walk up the mountain to the taverna, so we wouldn't miss seeing the sunset if we got lost or delayed en route. "You won't believe the view! The sunset — fabulous! And make sure you try the goat!" she gushed.
CONTINUED ON PAGE 2