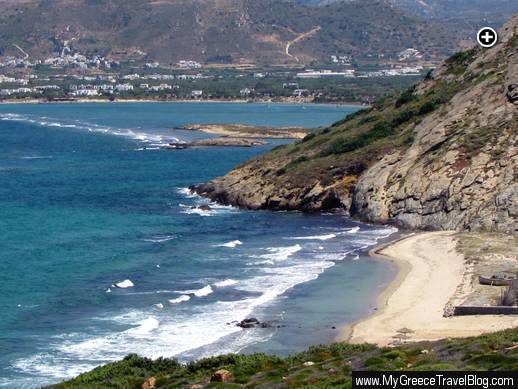 A view of Stelida beach, also known as Hohlakas beach (right), and St George's Bay (upper left) on Naxos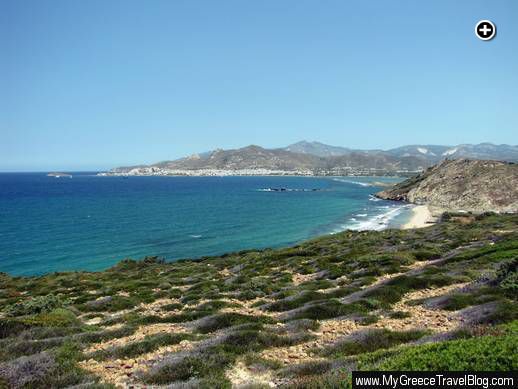 This sweeping view from a slope on Stelida mountain takes in Hohlakas beach (right) and Naxos Town on the far side of St George's Bay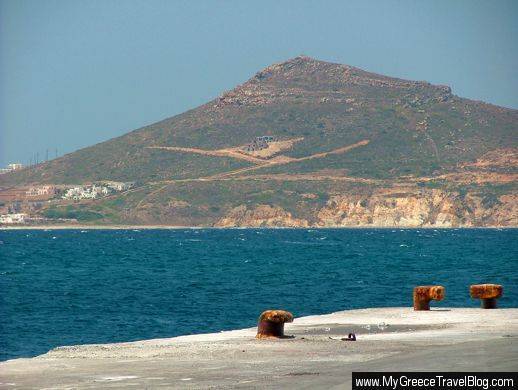 Naxos port quay view of 151-meter-tall Stelida mountain. Construction of the Dream View Hotel is visible halfway up the mountainside.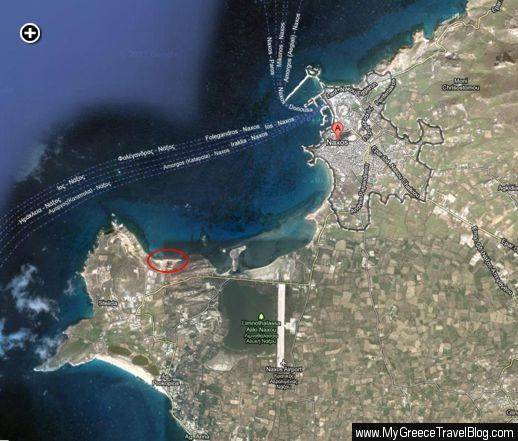 This Google satellite image shows Hohlakas beach (circled) and the Stelida district of Naxos on the southwest side of St George's Bay, directly opposite Naxos Town. The island's popular Agios Prokopios beach stands out at lower left.
Scruffy and secluded: Greece is abundant in beaches, and many Greek islands are justifiably world-famous for their beautiful beaches and stunning coastal scenery.
One of them is Naxos, which boasts a variety of excellent beaches that cater to specific traveller tastes and needs. For instance, families enjoy St George's beach next to Naxos Town as well as Agia Anna on the island's southwest coast. Windsurfers flock to Mikri Vigla and to St George's, which also attracts scores of sailboat and catamaran enthusiasts. The long sandy strand at Agios Prokopios and the grassy dunes at Plaka are popular with sunbathers — especially travellers who like to tan au naturel. And people who prefer secluded quiet coves or isolated coastal swimming spots can find those in spades.
CONTINUED ON PAGE 2