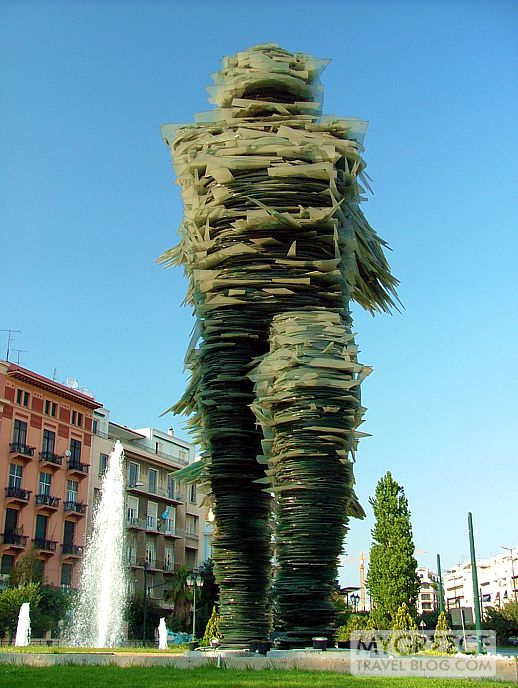 Dromeas ("Runner" in English) is a 12-meter-tall glass and iron sculpture created in 1994 by Athens artist Costas Varotsos
Sharp Dresser:  Athens may be one of the world's safest cities, but you won't want to run into a big Greek guy named Dromeas while you're there — he would literally tear you to pieces.
Standing 12 meters tall (nearly 30 feet), Dromeas cuts a dashing figure at Megalis tou Genous Sholi square near the Hilton Athens Hotel on Vassilissis Sofias Avenue.  Created by noted Athens sculptor Costas Varotsos in 1994, Dromeas originally stood at Omonia Square, but was moved when construction commenced on the underground metro station there. Concerns that shakes and vibrations from subway building activity could damage the sculpture prompted his relocation to a triangular public square close to the Canadian Embassy.
CONTINUED ON PAGE 2