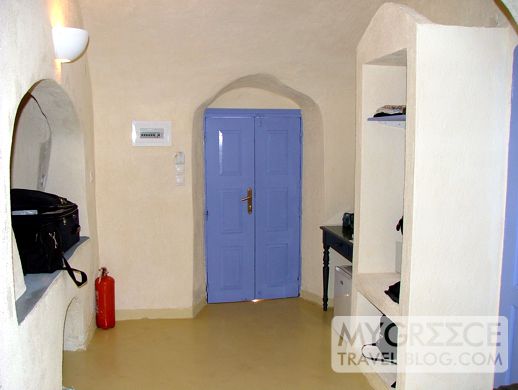 Room 119 at Grotto Villas/Cliff Side Suites in Firostefani had no window …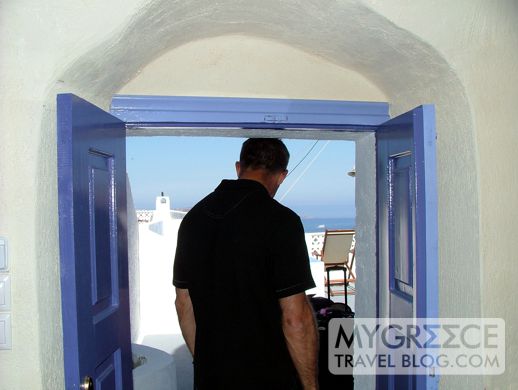 … and the door was only 5 feet 5 inches tall. Don't forget to duck!
Head knocker: Santorini is world-renowned for spectacular scenery, and its magnificent caldera views drew us back to the island three consecutive years in a row. We just couldn't get enough of the breathtaking landscape, colourful clifftop villages and endless views of the gorgeous blue Aegean Sea. So imagine our reaction when we arrived at the Grotto Villas/Cliff Side Suites hotel in Firostefani to discover that our assigned room — #119 — didn't even have a window!
That happened back in 2006, but I still remember our surprise and disappointment like it were yesterday. It would be bad enough to be assigned a windowless hotel room anywhere when you're travelling on vacation. But on Santorini of all islands? There ought to be a law against it! To add insult to injury, the room door had a low frame, and I kept banging the top of my head on it whenever I went in and out. I'm only 5'7, and until I arrived at Grotto Villas/Cliff Side Suites I never expected that I would ever be too tall to walk into a hotel room while standing upright!
CONTINUED ON PAGE 2