Fortunately, the room had an extremely high, arched ceiling, so I didn't have to worry about knocking my noggin while moving around inside. It was just the coming in and going out that posed a problem … I always thought I was bending my neck just far enough, but my head constantly collided with the whitewashed cement door frame. The top of my skull wound up covered with painful goose-eggs. Very annoying and uncomfortable, to say the least!
Also annoying was the fact we had to leave the hobbit-height double doors open if we wanted to let some light or fresh air into the room — something we definitely needed to do since our cave room was extremely damp and clammy inside. However, the terrace outside our room was not only shared with the room next door, it just happened to be a high-traffic pedestrian route, too! Grotto Villas/Cliff Side Suites is a multi-level hotel built on the side of a cliff, with the hotel entrance and reception room up top and the swimming pool deck and breakfast room at the bottom. Our room and terrace sat on a level in between. As if having people pass by regularly wasn't distracting enough, our terrace just happened to be the location of an outdoor Jacuzzi-style hot tub available for use by all guests! It proved to be a popular place for guests to get drunk, and some of those who got three sheets to the wind while having a soak mistook our open door as a sign we wanted to hear their jokes and stories, or join their party.
Luckily, we only had to spend two nights in Room 119. When we asked if we could move somewhere with a window and a higher door frame, management obliged — upgrading us to a small studio with a kitchenette, private balcony and a million-dollar sunset view. At that point, I forgot all about the bumps on my head!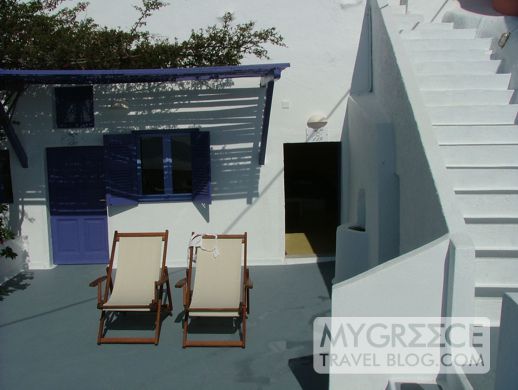 The terrace outside Room 119 (open door on the right) was shared with the large 4-person suite next door, which had several windows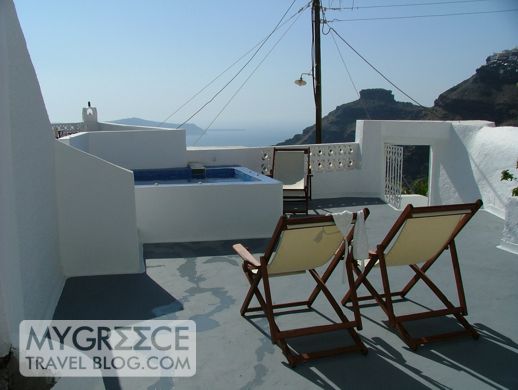 The whirlpool tub on the terrace outside Room 119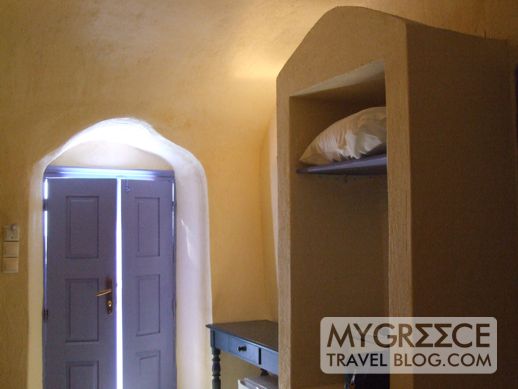 Opening the door was the only way to get daylight and fresh air in the room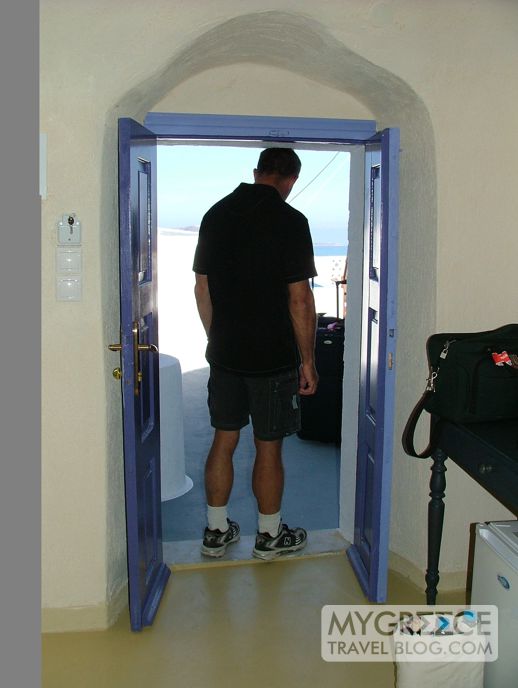 That's me standing in the low doorway to Room 119. The low entrance might be fine for hobbits, but for anyone taller than 5'5″, it's a pain in the neck!