Sunbeds and umbrellas on the soft sandy beach at Ornos
Family fun: Mykonos is notorious for its steamy beach party scenes, particularly at Paradise, Super Paradise, Elia and Paraga where the adult fun can get wet, wild and loud at the beachside bars and dance clubs. But if you're travelling to Mykonos with children, and don't want them exposed to scantily-clad college co-eds dancing on bars, chugging Jell-O shots, or sunbathing in the nude, where can you go?
Mykonos has more than 20 big beaches, and Ornos is one of the best for families. It's a resort area boasting a good variety of hotels, bars and restaurants just a 10-minute drive from Mykonos Town.  Although there are some bars along the beach, Ornos doesn't draw the "spring break"-type of party crowd that attracts hordes of college kids from around the world to Paradise and Super Paradise.
Below are some photos we took during a visit to Ornos one afternoon in May. We were shocked to find the area almost vacant despite the warm, sunny weather.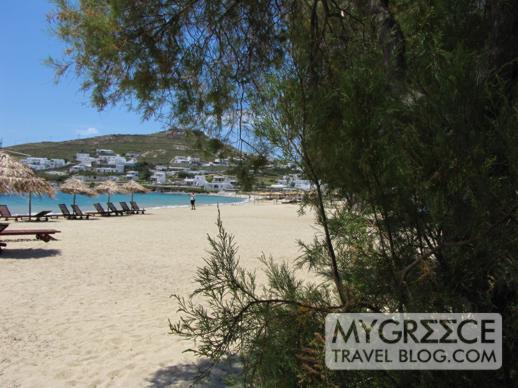 Looking to the right from the shade of a tree near the middle of Ornos beach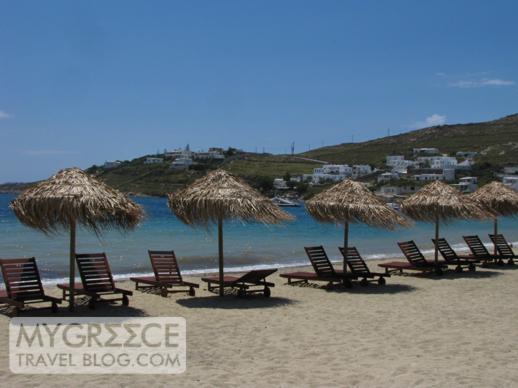 A row of lounge chairs and umbrellas on a stretch of soft sandy beach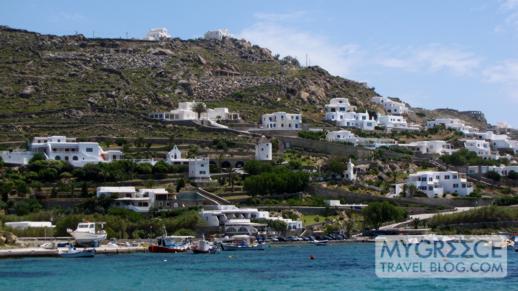 Homes and hotels on the hill on the left side of Ornos Bay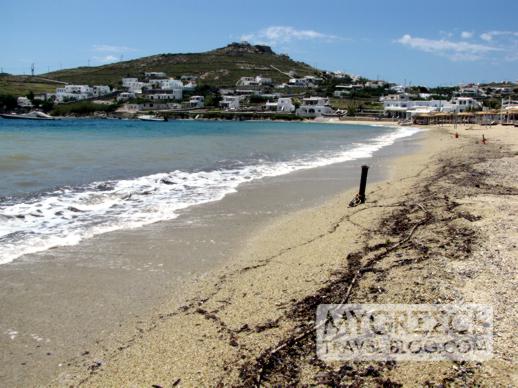 Despite the warm, sunny weather, Ornos beach was practically empty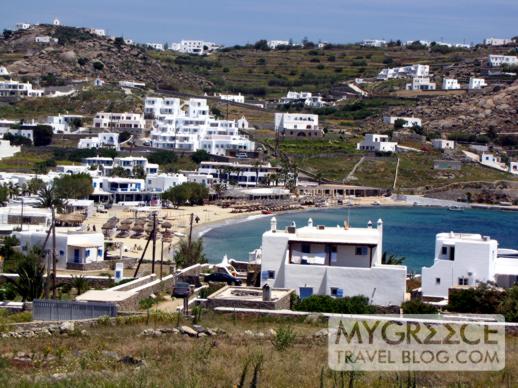 Overlooking Ornos beach from the road to nearby Agios Ioannis beach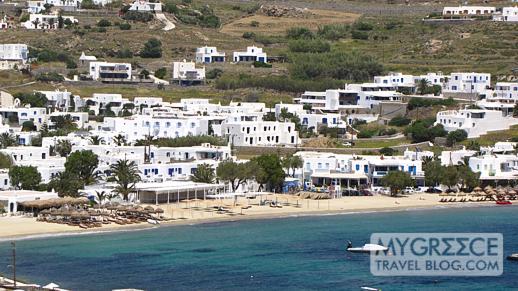 A view of the beach from a hillside overlooking the bay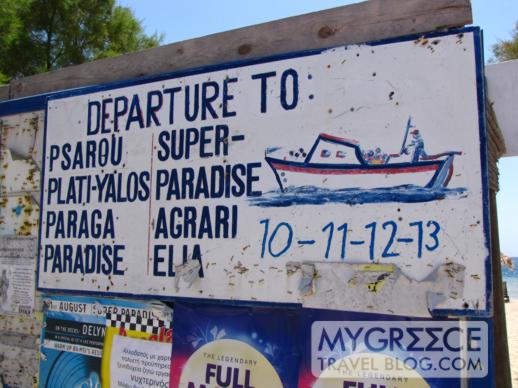 Shuttle boats take passengers from Ornos to other popular Mykonos beaches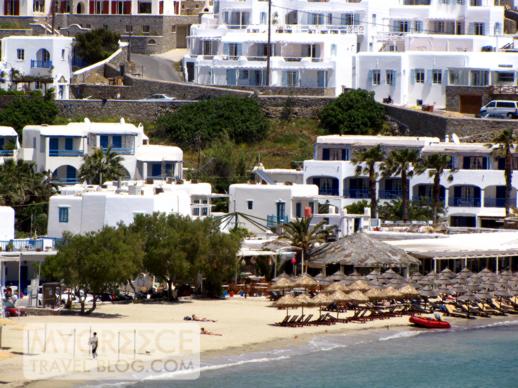 Looking toward the section of beach next to Ithaki taverna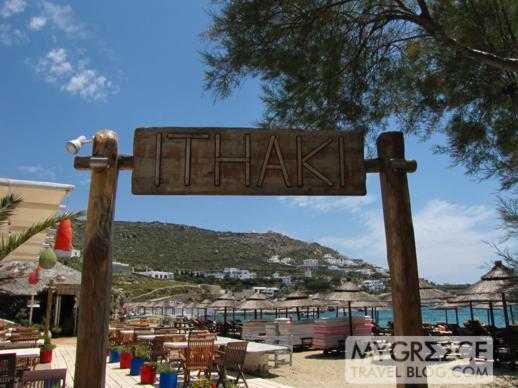 Ithaki taverna and rows of rental chairs and umbrellas in front of the restaurant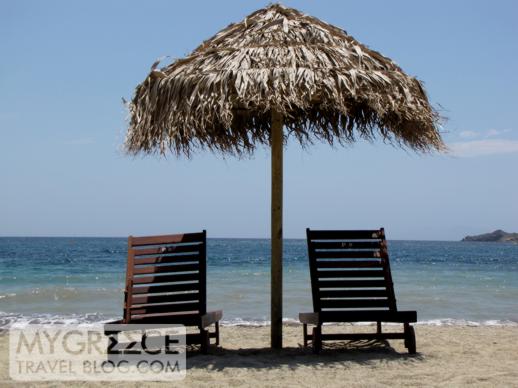 A pair of lounge chairs under an umbrella in the middle of the beach