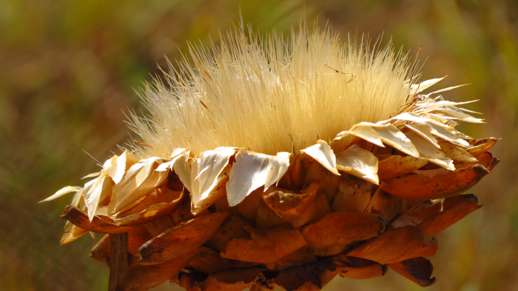 A flowering plant — possibly an artichoke — basks in afternoon sunshine in a field near Chalki village on Naxos on October 8 last year
Falling back a year: It's unmistakably autumn here in Toronto. A week of sunshine and summer-like warm temperatures ended abruptly when Mother Nature sent us some cool wind and rain last Friday afternoon to remind us that the calendar says it's October. Tuesday night she drenched us with heavy downpours, and Wednesday she blasted us with strong, cold winds that swept ominous dark stormclouds across the sky throughout the day. They didn't pour rain, but the unceasing gusts of wind made walking outdoors unpleasant even during sunny breaks.
The weather made me wish I were somewhere else, of course — like on Naxos, where we spent the first two weeks of October last year. So when I got home from an uncomfortable walk in the chilly wind, I looked through the photos we had shot on Naxos on October 8 2013 to remind myself how autumn there compared.
Abundant greenery with hints of autumn
We had spent much of that day visiting several mountain villages, including Chalki, Kerami and Filoti. Although there was still abundant greenery everywhere, there were many signs of autumn in many places, too. Leaves on some trees were starting to change colour, while a few trees were completely bare already. Tall grasses in yards and fields had dried out, turning brown and crunchy. There was a definite fall look and feel, but it was warm and gloriously sunny, and it stayed that way for the duration of our trip.
That was our first-ever October visit to Greece, and we hope it won't be our last. Early autumn usually is gorgeous there (though you can encounter some incredibly windy and wet weather on occasion), and if you don't like tourist crowds, you'll love the peace and calmness that prevails at this time. It's an excellent time for hiking and sightseeing, and the sea is still warm for swimming.
To give you an idea of what autumn looks like on Naxos, here are some of the photos we shot last October 8. You can view full-size versions of each image, plus dozens more, in our Naxos October 8 2013 album on Flickr. Click here to view those photos.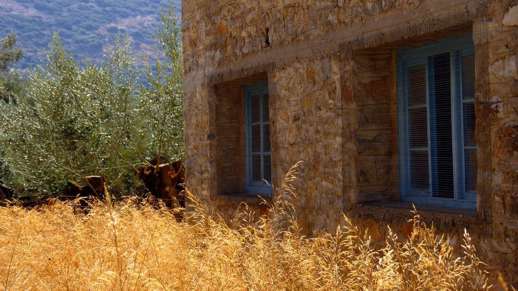 Tall brown grasses in a yard beside a stone house near Chalki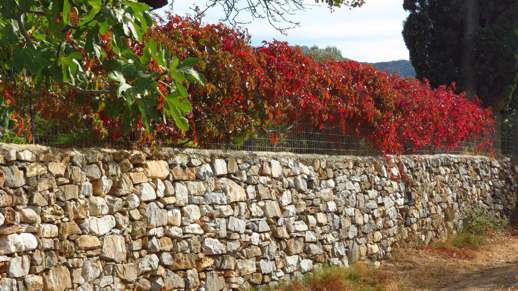 Scarlet leaves above a stone wall in Filoti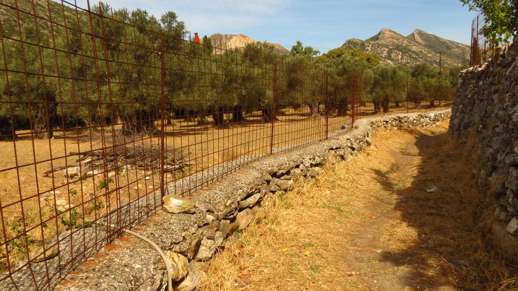 A footpath passes a field full of olive trees near Chalki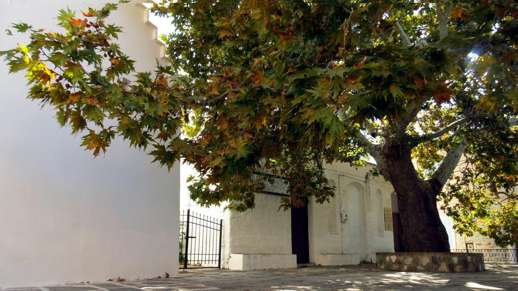 Leaves changing colour on a plane tree next to a church in Chalki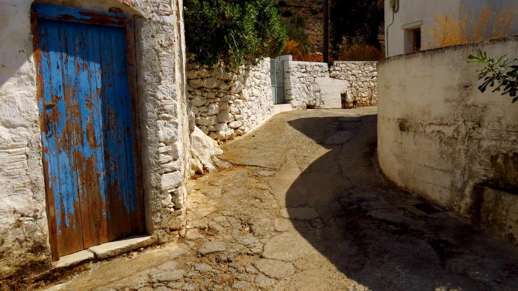 A blue door at a building in Kerami, a hamlet between Chalki and Filoti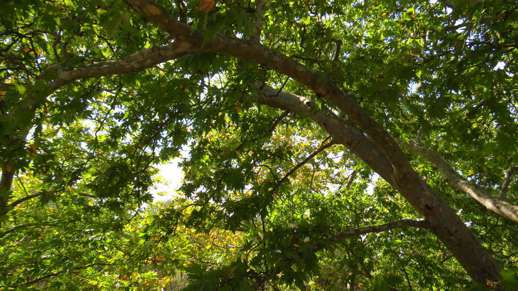 Leaves were still a verdant green on plane trees shading the strip of cafes and restaurants along the main road in Filoti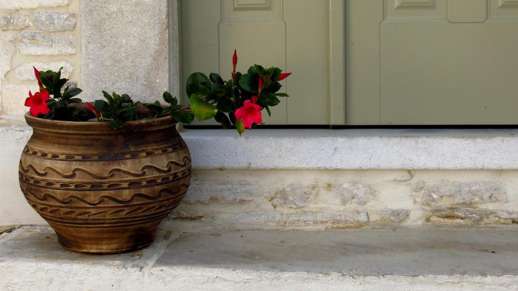 A flowerpot on a doorstep in Chalki village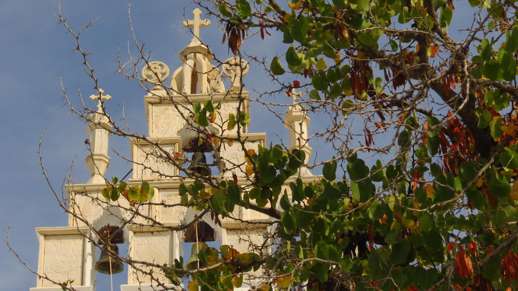 Fall foliage outside the Church of Panagia Filotitissa in Filoti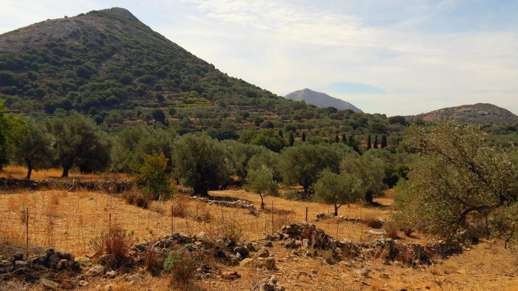 Olive trees on a hillside below Filoti village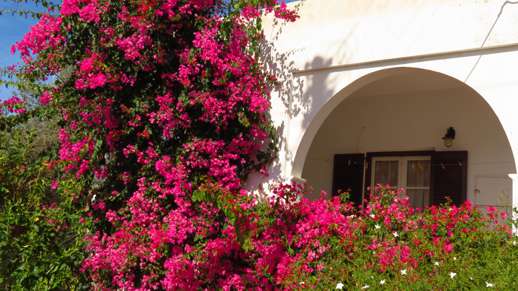 A dazzling display of pink bougainvillea at a house in Kerami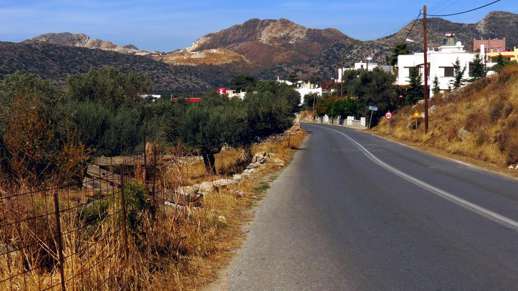 The highway on the outskirts of Filoti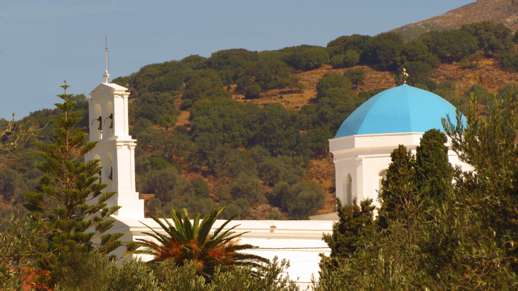 A blue-domed church near the highway between Chalki and Kerami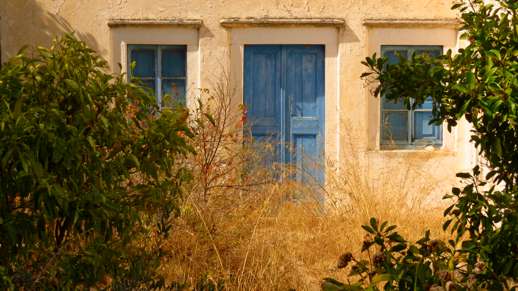 Tall brown grasses outside a house in Chalki
  Please click on the 2 in the link below to continue viewing the fall photos.
 CONTINUED ON PAGE 2