~ continued from page 1 ~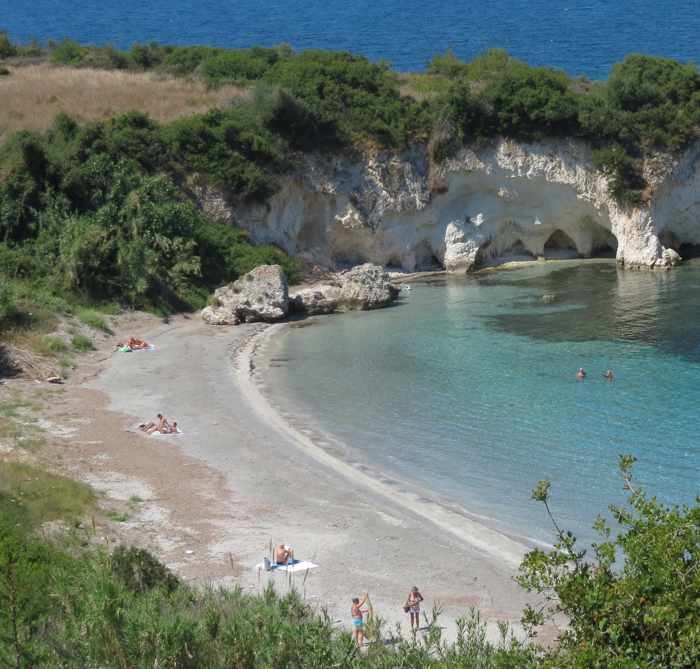 Our final peek at Kalamia before we made our way down a trail that leads from the road to the beach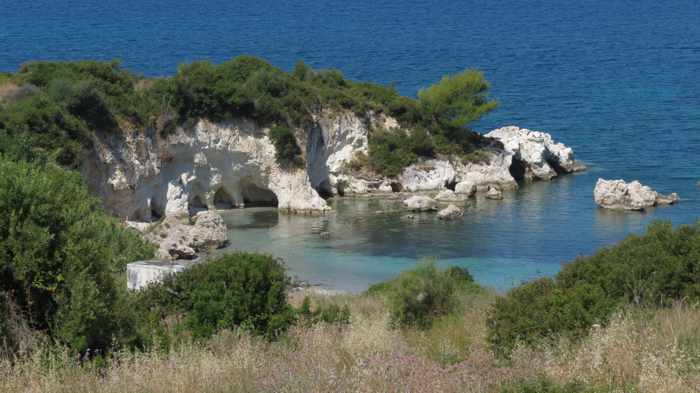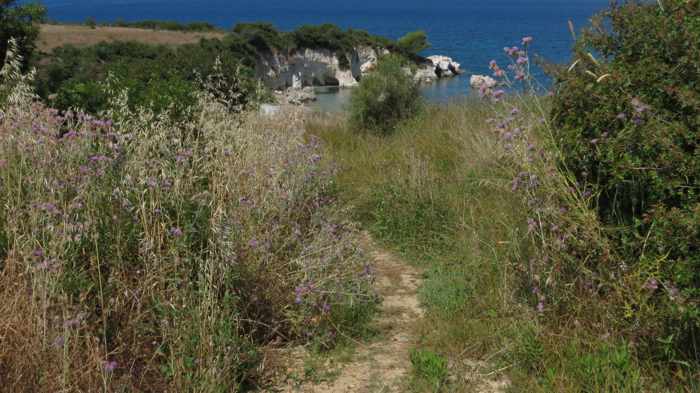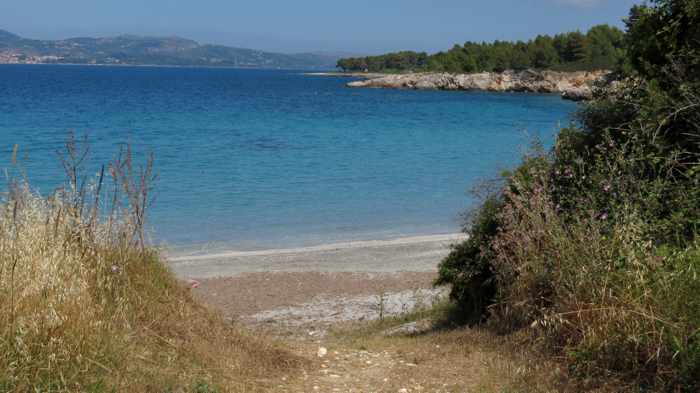 Above: Three photos we shot while walking down the beach trail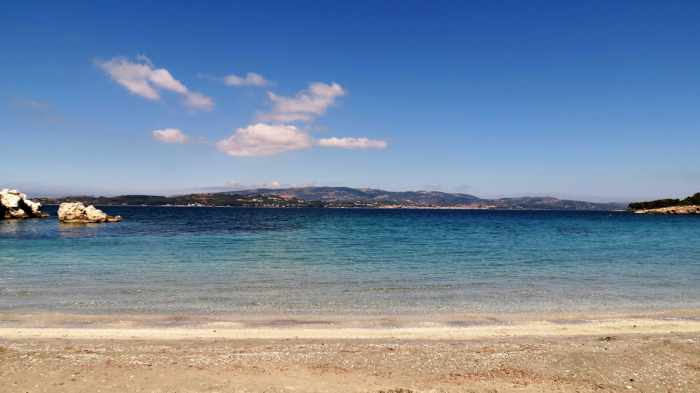 A view of the bay from the middle of Kalamia beach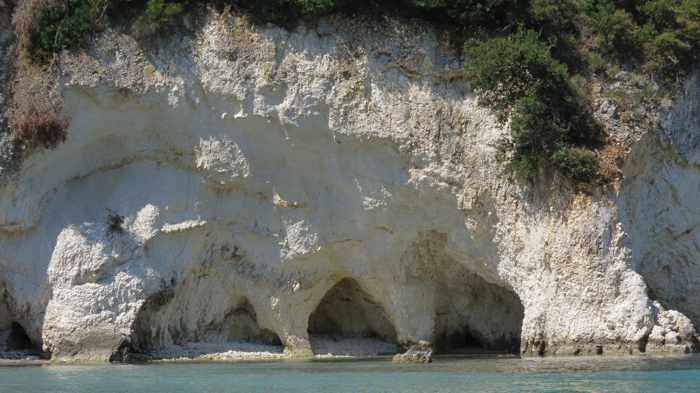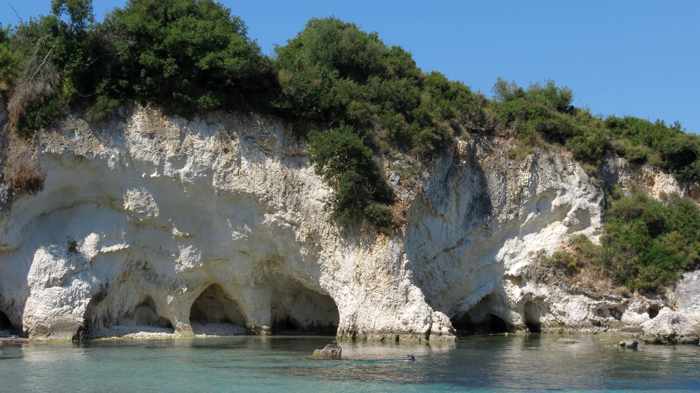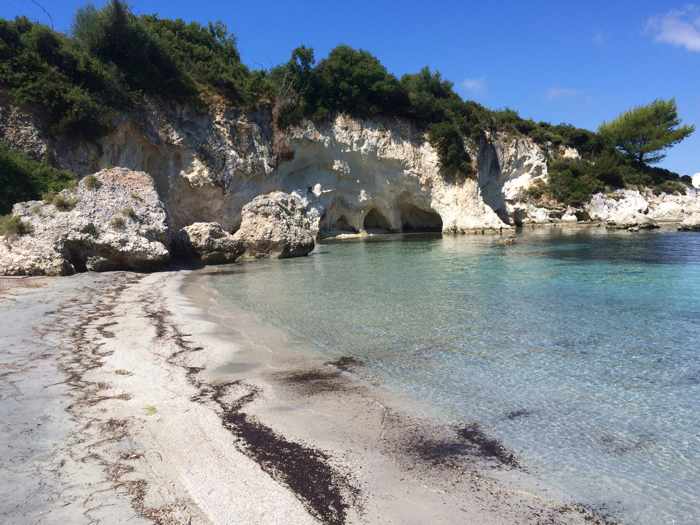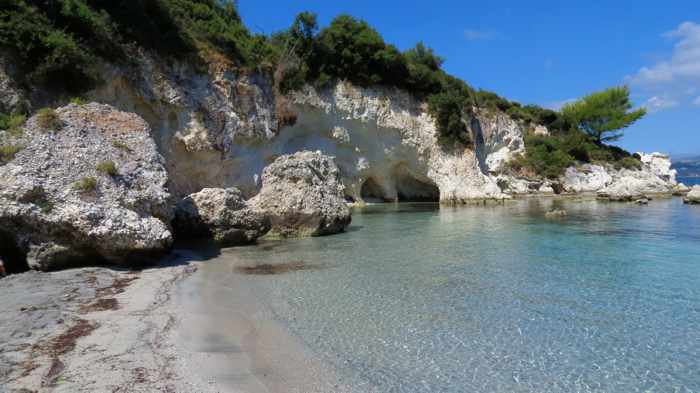 Ground-level views of the limestone cliffs and sea caves on the south side of Kalamia beach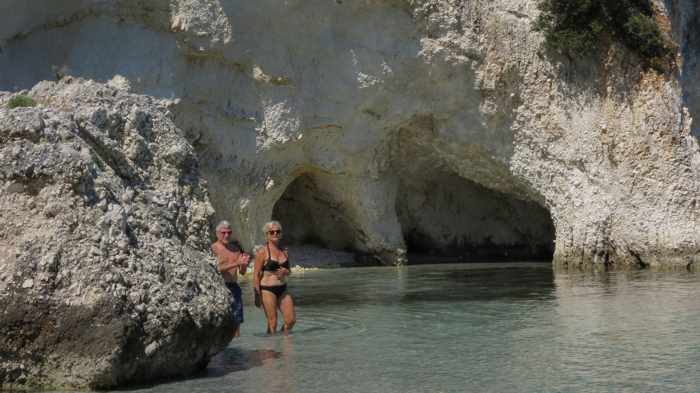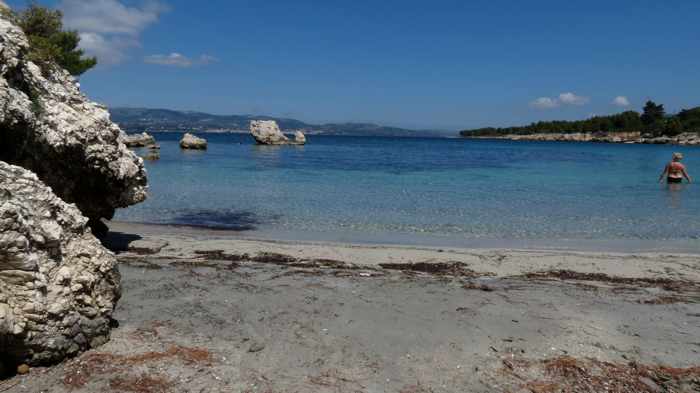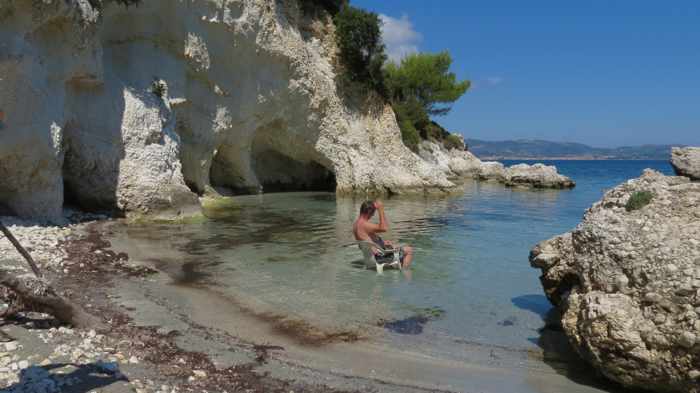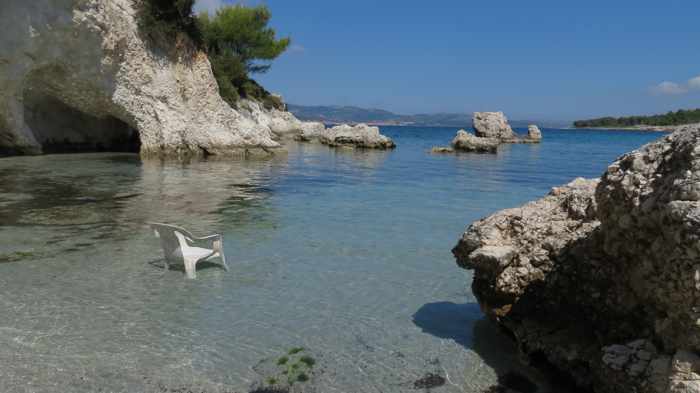 Fewer than a dozen people were enjoying the beach on the day we were there, at the end of May. The place was blissfully peaceful and quiet.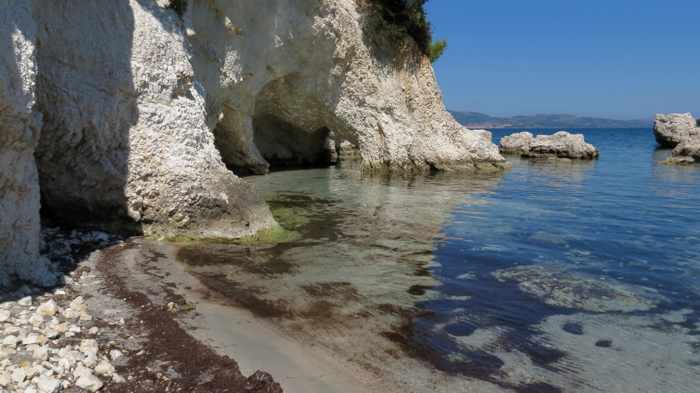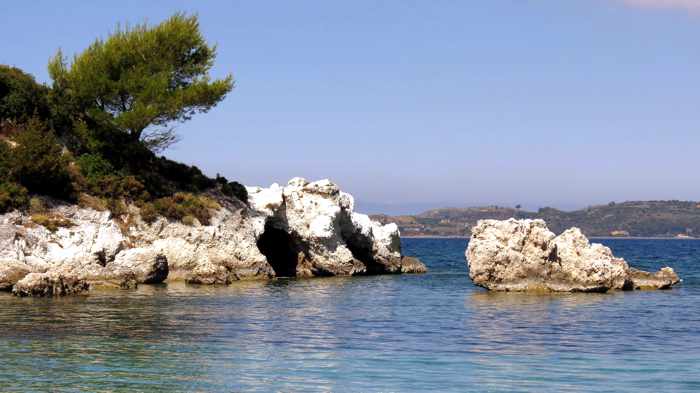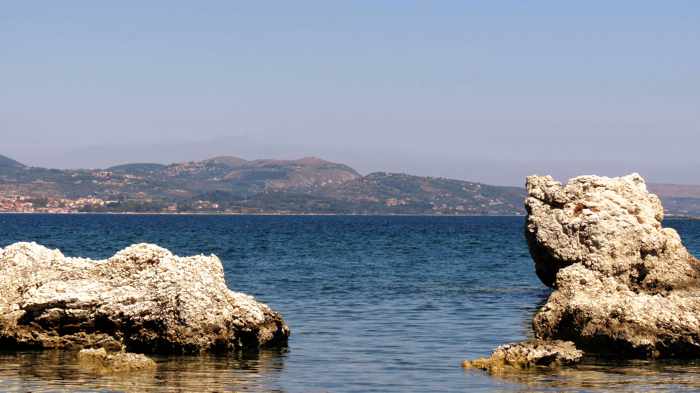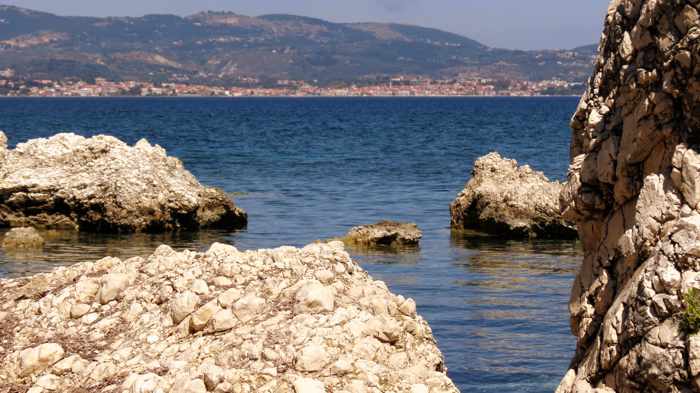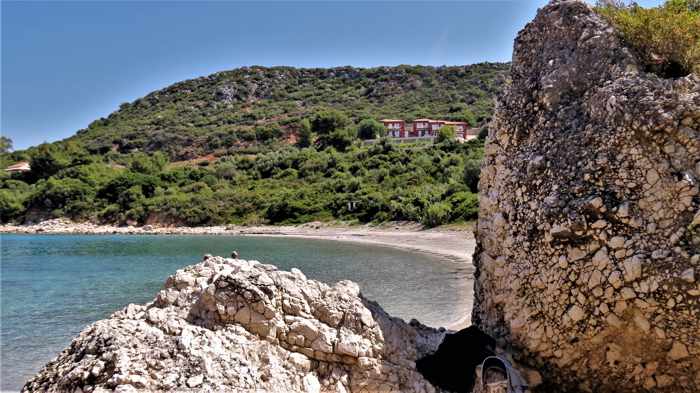 Above: More views of the cliffs, caves and large rocks near the shore. The town of Lixouri can be seen in the distance, on the opposite side of Argostoli Bay, in a few of the photos.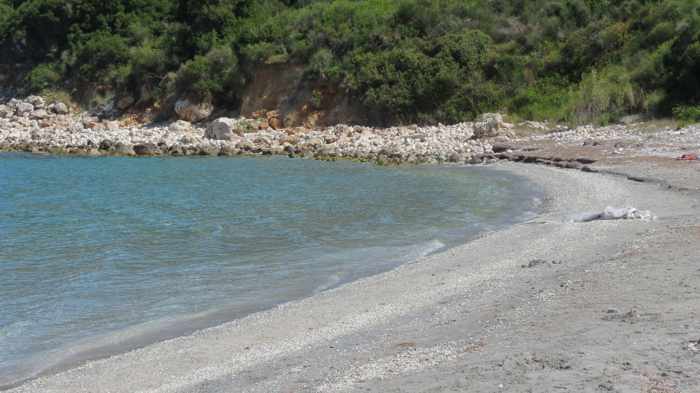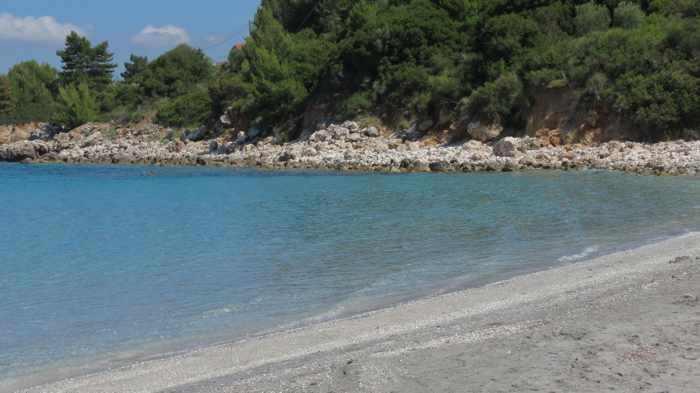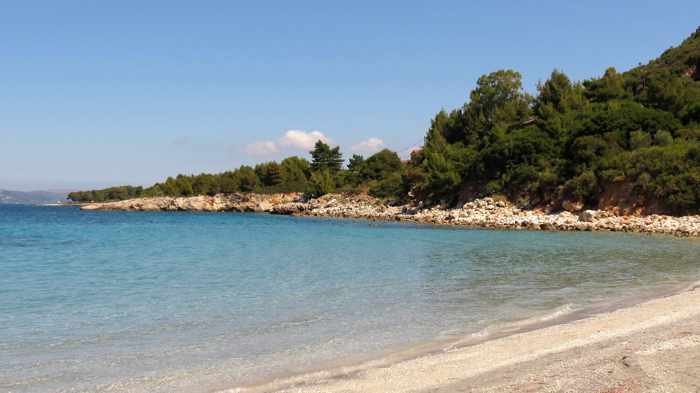 Views of the north side of Kalamia beach. The sandy strip ends at a rocky shore beneath tree-covered hills.
Kalamia beach photos on social media
Below are several photos that have appeared on Google and on a Kalamia beach page on Facebook.  They show that, during the main summer travel season, at least, rental sunbeds and a beach bar are available at Kalamia. There weren't any lounge chairs or umbrellas, and no sign of a canteen or beach bar, when we visited the beach in low season.  If you visit Kalamia early or late in the season, be sure to bring your own snacks and water in case the canteen isn't yet open.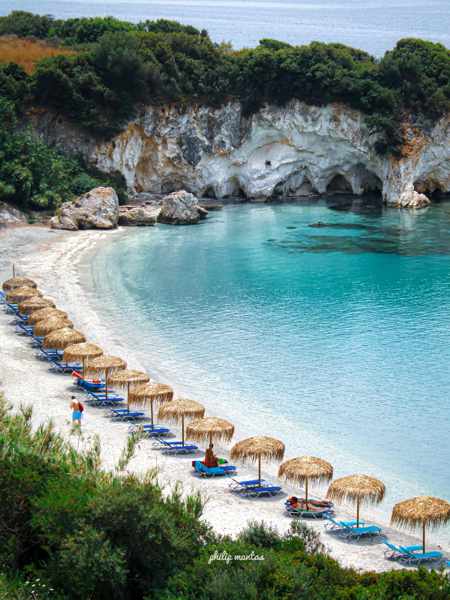 This terrific photo by Philip Mantas has been widely shared on social media. Philip posted it on the Kalamia beach page on Facebook on June 23 2021.
Gre van Pelt posted this photo on Google in August 2021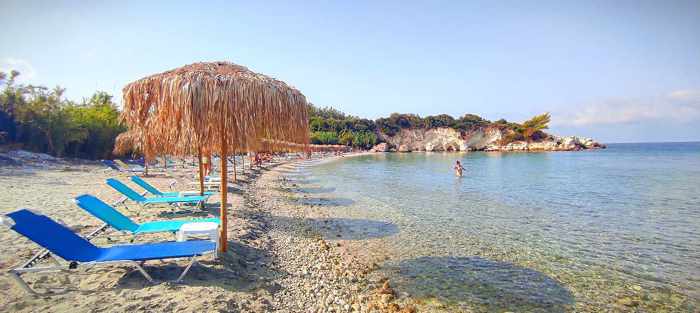 Rovero Impiglia posted this photo to the Kalamia beach page on Facebook on August 31 2021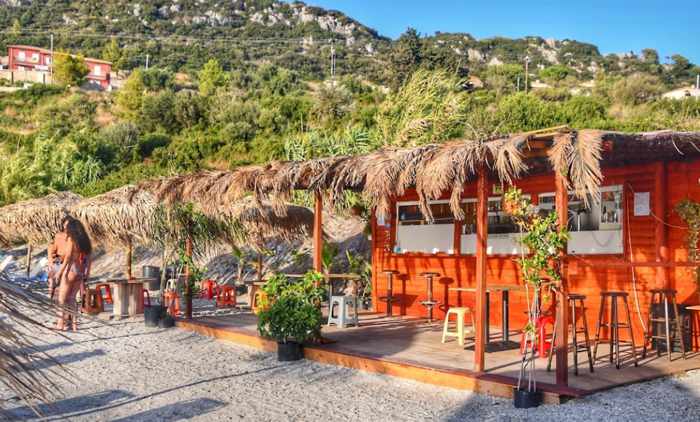 The Kalamia beach bar is seen in this August 2021 image posted to Google by Gre van Pelt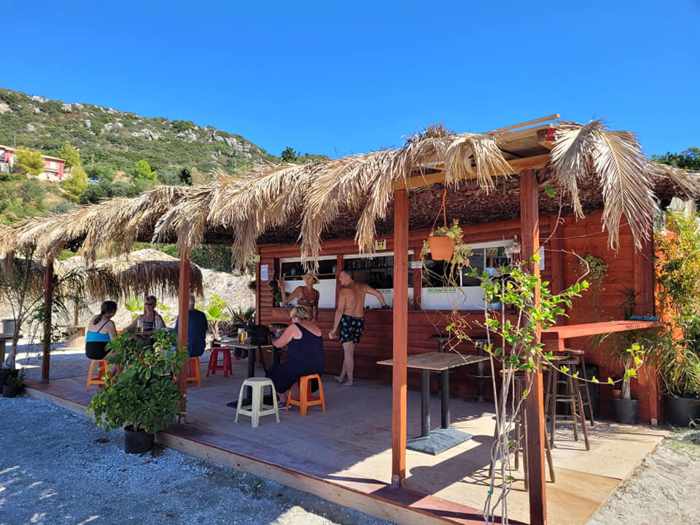 Another view of the beach bar, this time in a photo that Dave Allanach shared on the Kalamia beach page on Facebook on September 26 2021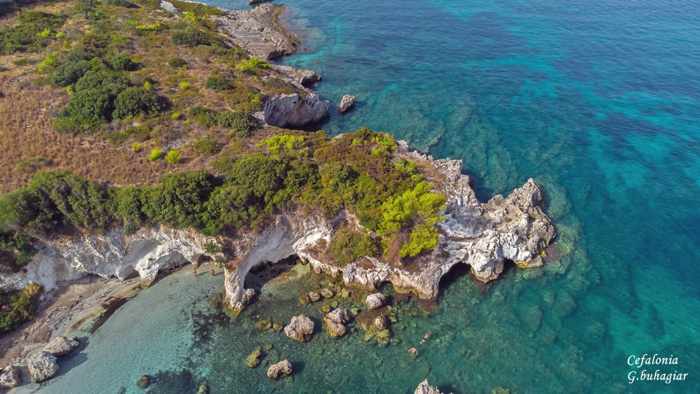 Gerasimos Buhagiar posted this aerial photo to the Kalimia beach page on Facebook on October 21 2021