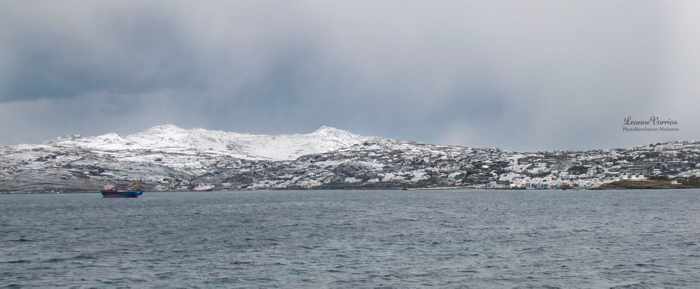 Local resident and photographer Leanne Vorrias captured this striking image of Mykonos on January 22 after a storm system named Elpis blasted Greece's Aegean islands with cold temperatures and snowfalls.  
Leanne photographed this hilltop view of snow-dusted slopes near Agios Ioannis beach (right) and Ornos bay (upper left) as a wide curtain of grey stormclouds hung over Mykonos.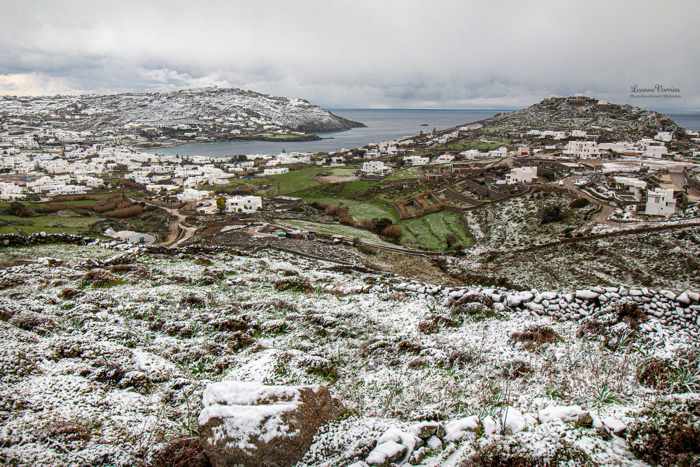 Emerald-green fields that were left largely untouched by the storm offer a colourful contrast to the surrounding snow-powdered hills that Leanne photographed near Ornos. 
Mykonos winter marvels:  After a cold weather system named Elpis dumped snow on many areas of Greece's Aegean islands on January 23, we happily spent a few hours scrolling through hundreds of snow scene photos and videos that island residents had shared on Instagram and Facebook. It was both amusing and amazing to see how different, and sometimes completely unrecognizable, so many familiar places looked under an uncharacteristic blanket of white. 
This was certainly the case with images showing some of the famous Mykonos beaches covered in layers of crisp white snow. We have seen Ornos, Psarou, Agios Stefanos and other top Mykonos beaches often, their golden sands radiant under clear blue skies and brilliant sunshine. Not this time! With the seasides and surrounding hills covered in snow from the Elpis storm, and thick grey stormclouds lurking overhead,  some of the beach areas were almost impossible to identify.
Much more surprising and remarkable were a series of breathtaking landscape photos that photographer Leanne Vorrias, a Mykonos resident, had posted on Facebook.
Shot from hilltop and coast locations in the Kanalia, Ornos and Agios Ioannis areas of Mykonos after the storm had let up, the photos capture marvellous winter vistas and scenery we've never seen ourselves, or even imagined. With snow cover changing the island's appearance so drastically, some of the panoramic images left us wondering just what parts of Mykonos we were looking at.
(In the photo at the top of this post, for instance, it took us a few minutes to figure out that we were seeing a stretch of the island's western coast, extending from the Tourlos and New Port areas all the way over to the Little Venice seaside and Kato Mili windmills in Mykonos Town. The source of confusion? The hills and mountains that rise behind the port.  We are used to seeing rocky brown terrain dotted with whitewashed houses and villas — not completely white peaks and slopes!)
Leanne also captured spectacular views of  nearby islands, including Delos, Rhenia, Syros and Tinos.
We've posted several more photos below, with the photographer's kind permission, but recommend visiting Leanne's Facebook page using a computer, so you can click on the individual images to view their impressive full-size detail on a bigger screen.
You can see more of Leanne's work, including galleries of portrait and performing artist photography, on her website: Leanne Vorrias PhotoRevelation Mykonos.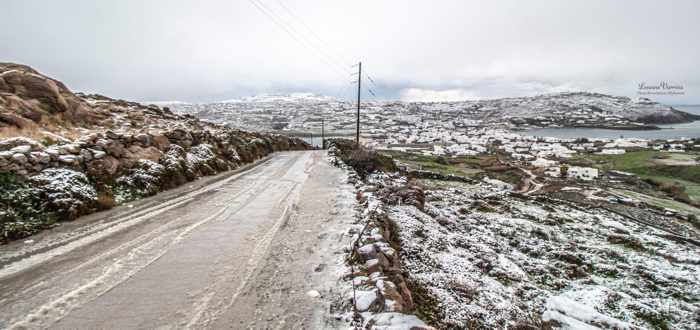 View toward Ornos Bay from a hilltop road high above Agios Ioannis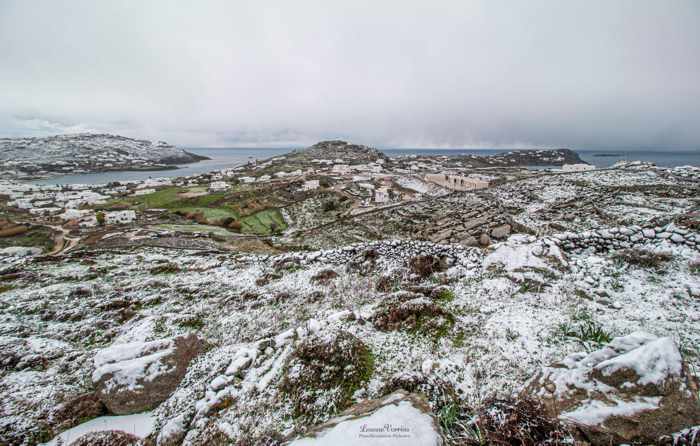 Snow-dusted hills near Ornos Bay (upper left)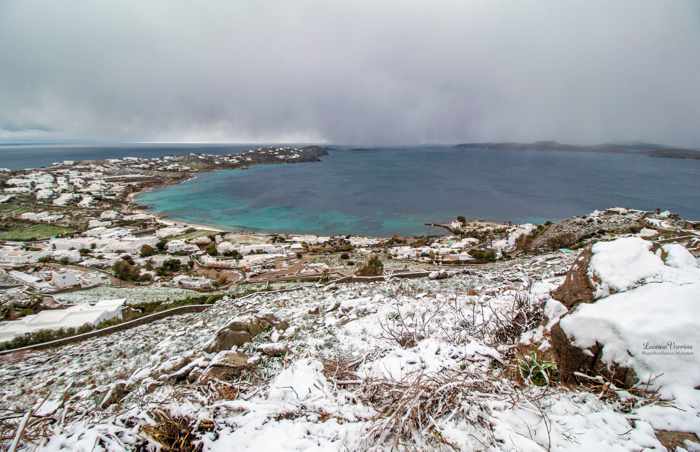 A sweeping view of the Aleomandra peninsula, Agios Ioannis bay and beach, and Delos island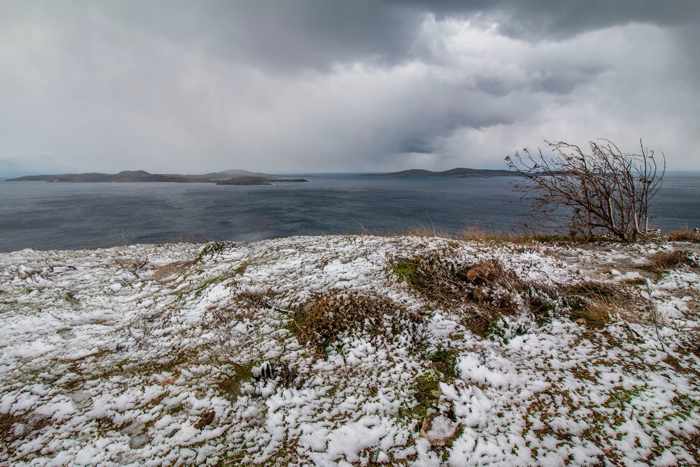 A view of Delos and Rhenia islands under heavy stormclouds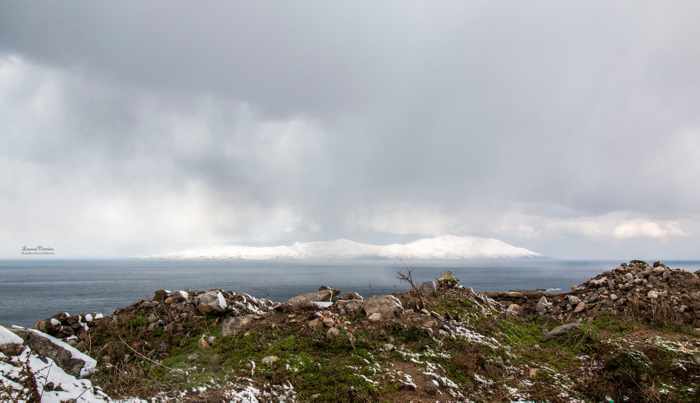 Tinos island under a shroud of grey clouds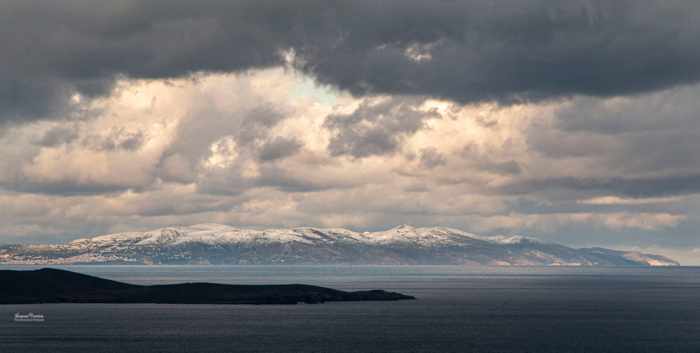 Dramatic clouds pass above snow-capped mountains on Syros. In the foreground is part of Rhenia island.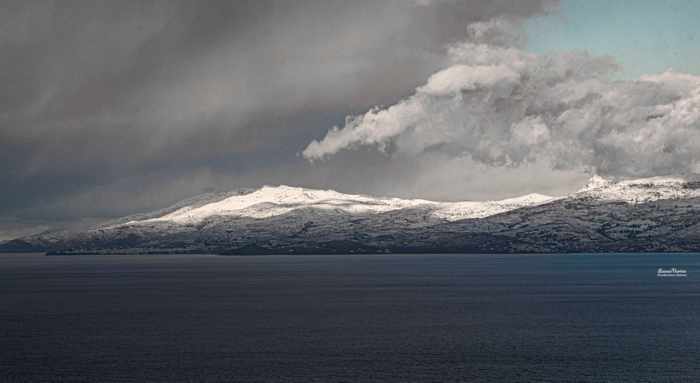 Ominous stormclouds loom over Tinos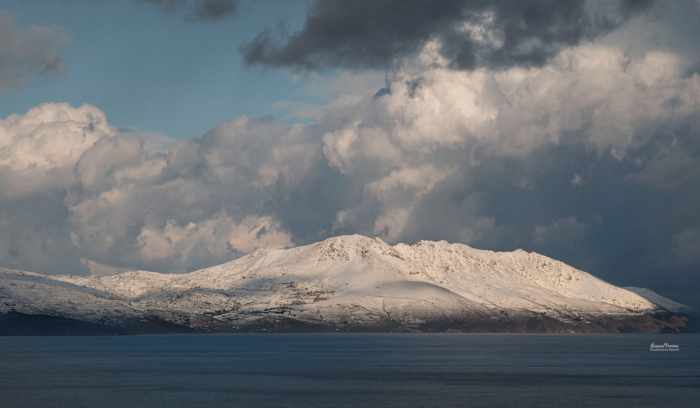 Another view of snow-blanketed mountains on Tinos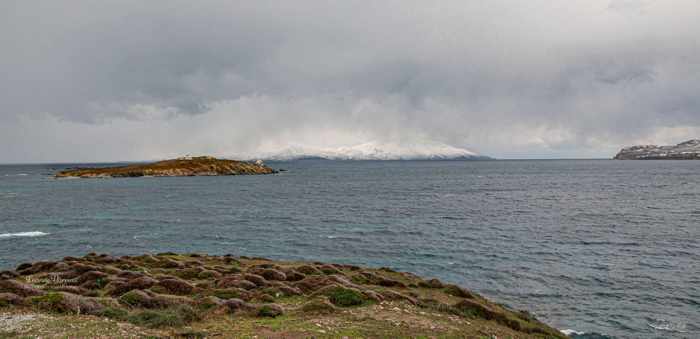 From the left: little Baos island, snowy Tinos, and the northwestern coast of Mykonos