Mykonos is the prominent supporting star in  the new music video Χωρις Εσενα, released July 23 by Greek singer Giorgos Tsalikis. If you're visiting Mykonos this summer you can see Giorgos perform live — he's on stage at 4711 every night.
It's not even the end of August but Sanctus is already wrapping up its first season. The club's closing party takes place on Thursday August 22 with Ayamoon on the decks.
Events this weekend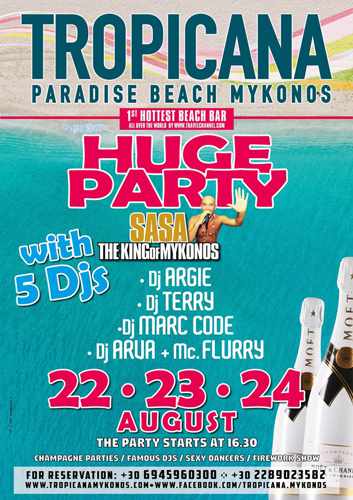 Tropicana is holding a Huge Party with 5 DJs on August 22, 23 and 24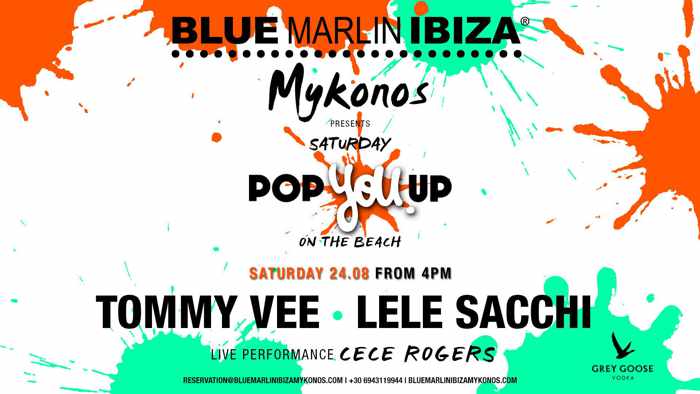 Tommy Vee, Lele Sacchi and Cece Rogers entertain during the Saturday August 24 Pop You Up beach party at Blue Marlin Ibiza Mykonos

The San Island Pool Party, an XLSIOR Festival event, takes place Saturday August 24 at Paradise Club.  DJs Anne Louise, Chris Turina and Lucas Franco will be on the decks.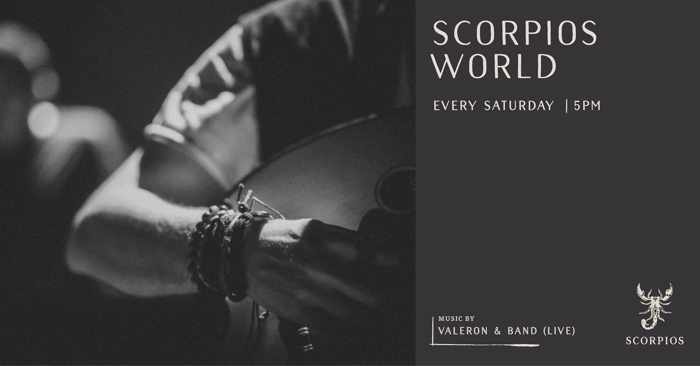 The weekly Scorpios World event takes place at Scorpios on Saturday August 24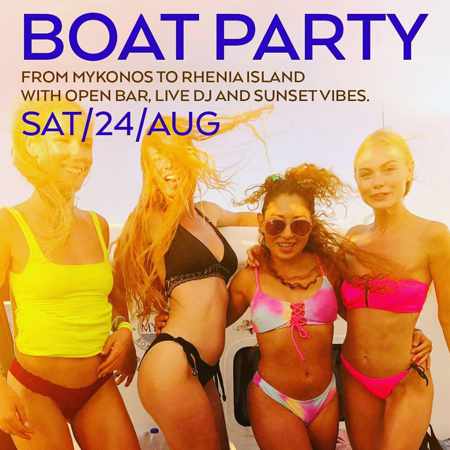 MYK Boat Club hosts another sunset boat party cruise on Saturday August 24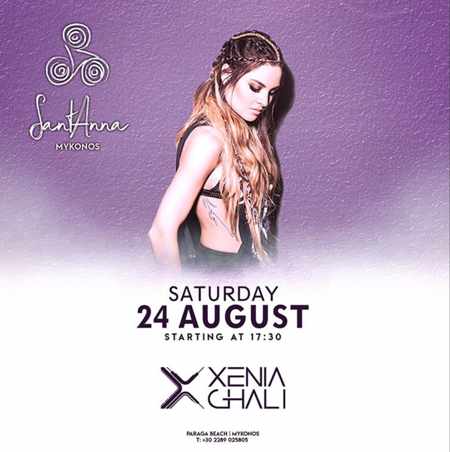 DJ Xenia Ghali makes a return appearance on the decks at SantAnna on Saturday August 24
Binomio, Leo Blanco and Nat Valverde are featured DJs playing for the XLSIOR Festival WE Mantra party  at Paradise Club on Saturday August 24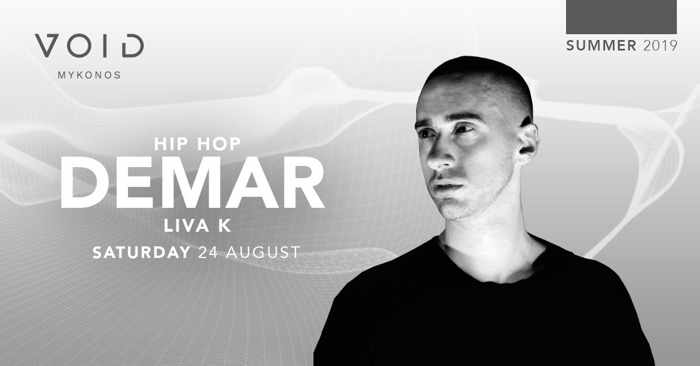 DEMAR is on the decks for Void's hip hop party on Saturday August 24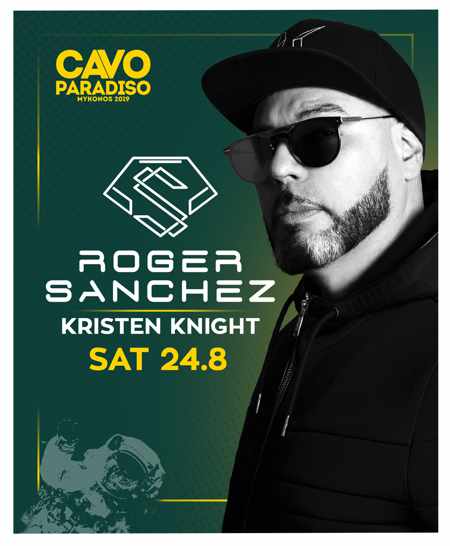 Cavo Paradiso hosts Roger Sanchez and Kristen Knight on Saturday August 24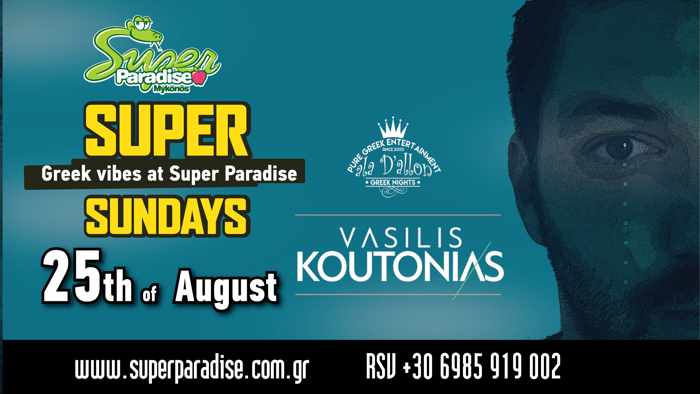 DJ Vasilis Koutonias plays for the Super Sundays Greek Vibes party at Super Paradise beach club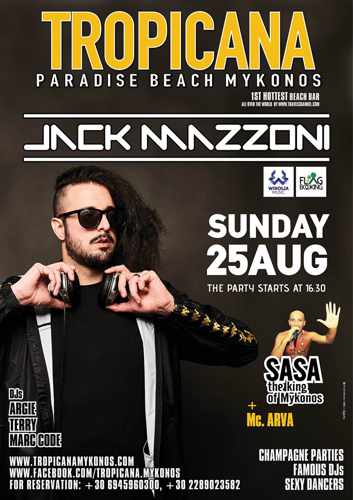 Jack Mazzoni plays another show at Tropicana on Sunday August 25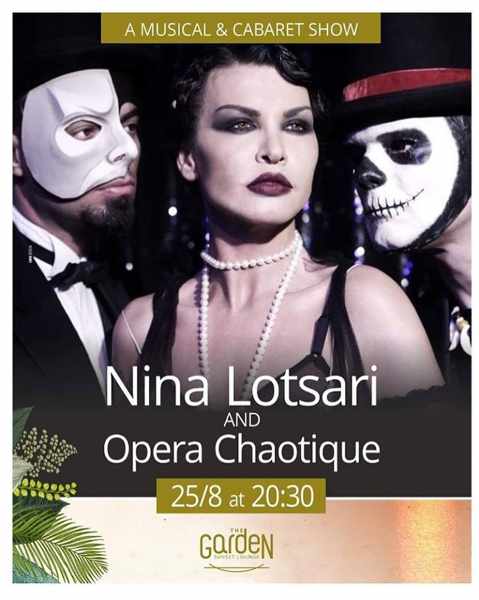 On Sunday August 25, The Garden of Mykonos presents a musical and cabaret show featuring Nina Lotsari and Opera Chaotique
Be Svendsen returns to Blue Marlin Ibiza Mykonos on August 25 to present another Chamber event, this time featuring Xique Xique.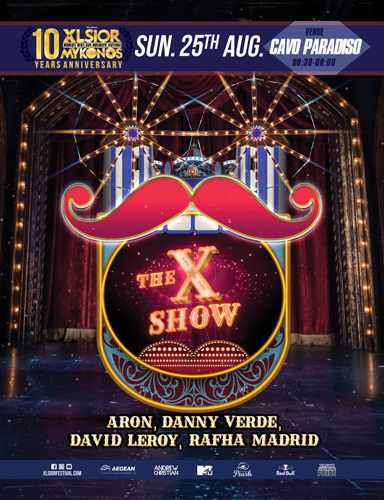 The X Show party takes place Sunday August 25 at Cavo Paradiso. An XLSIOR Festival event, it features Aron, Danny Verde, David Leroy and Rafha Madrid on its DJ roster.
~ See August & September events on page 2 ~
What's happening: Summer is fast approaching and the Mykonos party scene has gotten well under way, with most of the island's bars and clubs now open for business. 
Parties both in Mykonos Town and at various beaches are happening daily, with many more on the way when the big tourist crowds arrive for peak season (July and August).
Page 2 of this post contains promotional flyers showing daily beach parties and regular weekly events, as well as official party announcements for August and September. 
Page 3 lists events that have taken place since March, in case you're interested in seeing what has already happened.
I update this post whenever new announcements are released, often several times per day, so check back regularly to see what's new.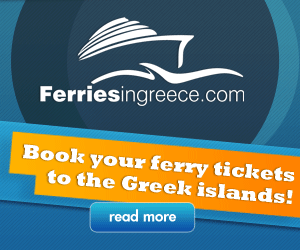 CONTINUED ON PAGE 2