Escape winter for a few minutes with this mesmerizing Corfu travel video by filmmaker/photographer Khurum Khan
Winter video break: As cold temperatures, snowstorms and turbulent weather systems continue to wreak havoc across much of Europe and North America this weekend, I'm sure many of my readers are anxiously counting the days until they can get to Greece for their summer vacation.
If  you're feeling blue from bad weather and the seemingly never-ending winter in your part of the world, here's an effective antidote that will give you a lift — a travel video with dreamy late summer scenes from Corfu island.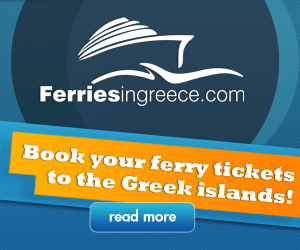 Khurum Khan recently brought the film to my attention through my blog's Facebook page, where I've already shared his Greece — Corfu Travel Video. I watched it a couple more times again today to take my mind off our windy, cold conditions, and thought I should share it here on the blog for those who don't follow me on Facebook so they, too, can enjoy a brief video respite from winter.
Khurum visited Corfu last September, his first-ever trip to Greece, and said he "had an amazing time." His cinematic travel video certainly leaves no doubt about that.
With a running length of nearly three and a half minutes, the film abounds in beautiful beach, sea, coast and mountain scenery, and lots of alluring images from in and on the inviting Ionian Sea. I find the film totally mesmerizing — it makes me feel like I'm right there on Corfu, contemplating the wonderful scenery and swimming in the brilliant turquoise waters.
Give it a watch and enjoy a temporary escape from winter.