Pelion – Greece – Fall 2015 is a breathtaking 4-minute film created by George Giampuranis and Christopher Dormoy
Autumn glory: Don't be surprised if you feel a powerful urge to pack your bags and travel to the Pelion area of Greece after watching the video I posted above. That seems to be a common reaction for many people who have seen and shared it on social media this week.
Pelion – Greece – Fall 2015 is a gorgeous short film that spotlights beautiful autumn sights and scenery from the area around Mount Pelion, which is situated about an hour's drive northeast of Volos, a city in Greece's Thessaly region.
The video project was produced and directed by George Giampuranis and filmed by his friend,  Christopher Dormoy, a photographer and interactive graphic designer who works at the Montreal advertising agency Sid Lee.
In notes for the film's profile page on Vimeo.com, Dormoy observes that Mount Pelion was "the mythical homeland to Chiron the Centaur and summer residence of the gods. Mount Pelion remains beautiful all year round with its pristine and diverse beaches, lush forests with miles of hiking trails, skiing in the winter, and picturesque villages that seem to refuse change as they maintain their traditional architecture with warmth and charm."
As you watch the video, you'll quickly see why the Greek gods chose Pelion for their summer home — and you'll understand why you might suddenly want to go there, too.
Don't worry if you haven't got a clue where to stay or go for dinner once you arrive — in the film's Vimeo profile, Dormoy has helpfully included links for several hotels and restaurants in the area where he filmed scenes for the video. Have a look in particular at the photo gallery on the website for The Lost Unicorn Hotel in Tsagkarada — its images of Pelion's wonderful landscapes and amazing scenery will make you want to visit the area even more.
Better start packing!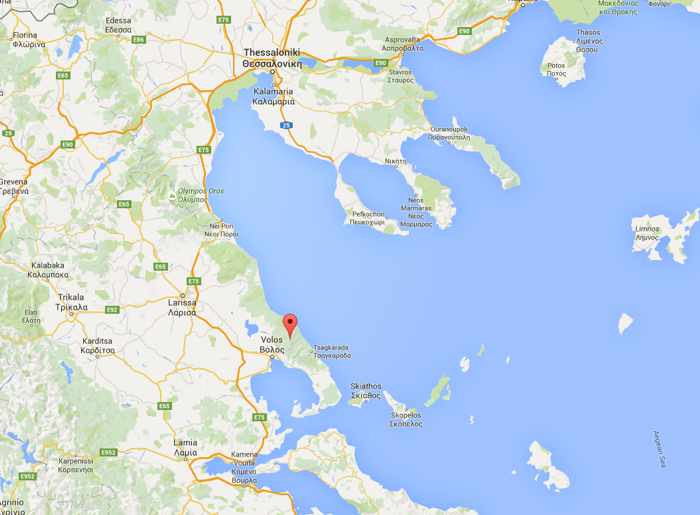 This Google Map pinpoints the location of Mount Pelion in the Thessaly region of mainland Greece