Although Vimeo member TKYSSTD produced Meteora: Six Monasteries on the Rocks just for editing "practice,"  I was blown away by the video's breathtaking bird's eye views of Meteora's remarkable scenery
Since we're big fans of island vacations, we haven't travelled much on mainland Greece yet. Besides several stays in Athens and its beach suburbs of Glyfada and Voula, our exposure to the mainland has been limited mainly to the city and to places along or near the Athenian Riviera as far as Cape Sounion. We do plan to venture farther afield, though, and are considering some mainland destinations for our upcoming Greek holiday in May.
One of the places I'd love to see is Meteora, famous for its soaring rock "towers" crowned with monasteries originally constructed in the 16th Century. 
Although photos of the stunning Meteora landscape have fascinated me for years, I didn't make an effort to get there because I was under the impression it was an area to see only for a couple of hours on an organized bus tour — and I personally can't stand travelling on a tour coach. I suppose that hearing about Meteora only from travellers who had seen it on a quick coach tour or a during a brief stop on a driving holiday didn't make me more motivated to go.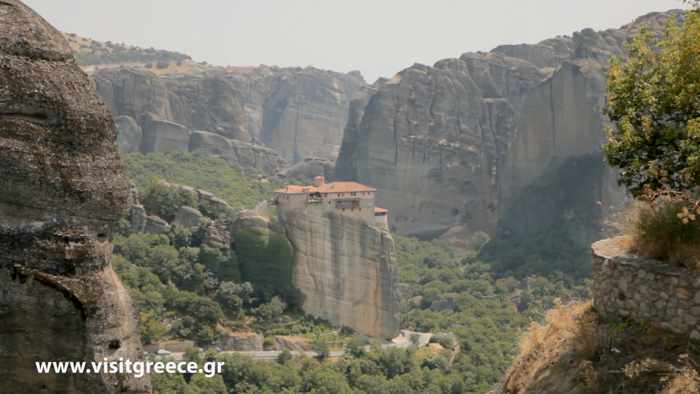 A Visit Greece Flickr photo of a monastery at Meteora
But when I stumbled upon the Visit Meteora website and discovered the variety of excursions available in the area (including sunset tours), as well as activities like hiking, mountain biking, horseback riding and rafting, I realized it was time to keep Meteora in mind for one of our future holidays.
Seeing the Meteora: Six Monasteries on the Rocks video that I posted above got me even more interested. I started Googling for more information about Meteora, and thought I'd share links to some of the websites I found in case any of my readers might be interested in visiting Meteora sometime, too.
 Websites with Meteora photos and travel info
Some of the links are for commercial tour or travel sites, while others are for personal blogs or travel journals. All contain lots of interesting and helpful information as well as photos.
Meteora-Greece.com offers a quick overview of the area, travel directions, general information and a few photos.
Visit Meteora is the destination marketing travel portal I mentioned earlier. It's is packed with information about daytrips, tours, transfers, accommodations, activities, restaurants, and more.
Sacred Destinations offers an illustrated ecumenical guide to the six remaining Meteora monasteries.
AirPano features a 360-degree virtual tour along with a gallery of superb photos posted in June 2014 by Stas  Sedov, Dmitry Moiseenko and Mike Reyfman.
Communicating with the Gods in Meteora, Greece is a lively photo-illustrated account of a July visit by New Zealand-based travel enthusiast Liz, who writes the widely-followed Young Adventuress blog.
The Wonder that is Meteora is an illustrated and highly-detailed personal travel journal describing a 4-day trip to Meteora from Athens back in 2003.
Last but not least, the Greek language version of Trivago's Checkin blog features a number of insightful articles about Meteora. It's part of a project in which Trivago and the Visit Meteora website are promoting Meteora as a top destination for religious tourism.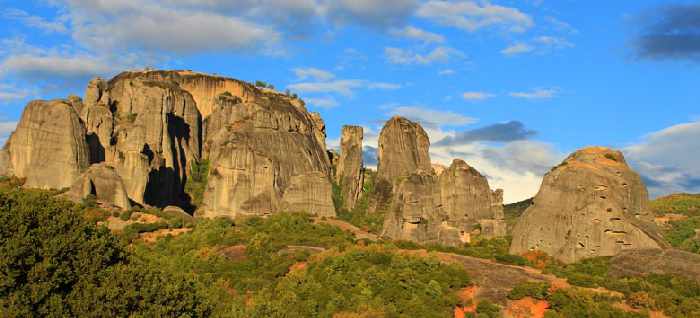 A photo from the Visit Meteora travel site, which offers a variety of daytrips and organized tours to the historic area in Central Greece