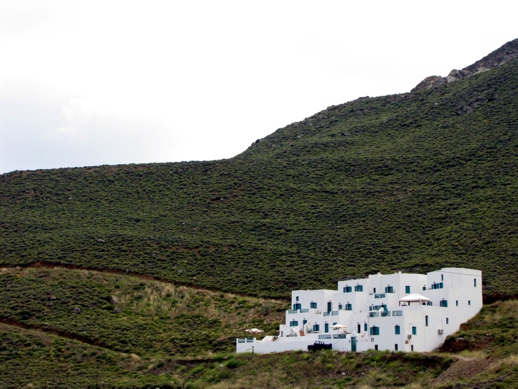 Fildisi Boutique Hotel is a 10-suite property on a quiet "away from it all" hillside location overlooking the Livadi valley area of Astypalea island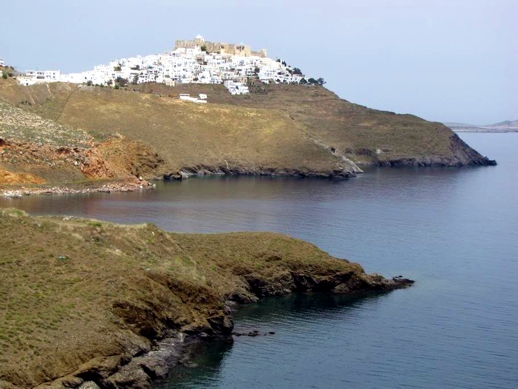 The hotel boasts superb views of scenic Chora village 1.5 kilometers away
Suite stay: Seeing some old vacation photos that friends posted online today inspired me to sort through pictures of hotels we have stayed at in Greece and start a "Throwback Thursday" feature to profile some of those places from time to time.
To kick things off, here's a look at the Fildisi Boutique Hotel, which is situated on a hillside near the popular Livadi resort and residential area of Astypalea in the Dodecanese island group.
The Fildisi is a small luxury property with only 10 units — 3 suites, 3 lofts, 2 spa-apartments and 2 double rooms, each named after precious gems (Emerald, Opal, Ruby, Sapphire, etc.). The hotel has a seaview swimming pool, along with an indoor breakfast room / lounge / bar area. A basic breakfast is provided each morning.
Exceptional panoramic views
The hotel faces northeast and has an enviable vantage point from its hillside location, with sweeping views of much of the Livadi region as well as the island's scenic Chora village, which is perched on the crest of a mountain over 1.5 kilometers away.
We stayed at the Fildisi in May 2009 on an island-hopping holiday that took us from Astypalea to Amorgos, Naxos and Mykonos. I discovered the Fildisi while doing online research about Astypalea, and must admit I chose the hotel mainly because of its great views.

Click on the image to see a full-size photo showing the panoramic view we enjoyed from the two private verandas for the Fildisi's Pearl suite.
CONTINUED ON PAGE 2