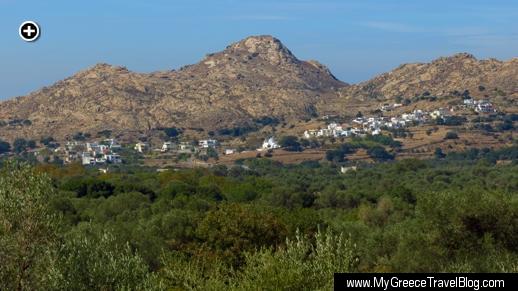 A view toward Tsikalario and Himmaros, just two of many scenic mountain villages on Naxos island
Visitor favourite: Looks like we have plenty of company in recommending Naxos as an outstanding Greek Island holiday destination — it has been rated the Number 6 island in the world in TripAdvisor's 2014 Traveler's Choice Awards.
Naxos is the only Greek island to crack the Top 10 list of the world's best islands, a ranking based on reviews posted by the tens of millions of travellers who participate on TripAdvisor.com each year.
Basking in the glory of the #1 ranking is Ambergris Caye, the largest island in Belize, which also took first place last year. Providenciales in the Turks & Caicos islands claimed the #2 spot, while Bora Bora in the Society Islands came 3rd.
We have been to Providenciales and, though we enjoyed it, we can't understand how it ranked higher than Naxos in the Top 10 list. Although it does boast spectacular white sand beaches, superb restaurants and some incredible luxury resorts and rental accommodations, it doesn't have a fraction of the attractions and activities awaiting visitors to Naxos.
Only seven weeks ago, MyGreeceTravelBlog named Naxos as our Destination of the Year for 2013, based on two fantastic visits to the island in May and October of last year. See our January 16 post, Our Top 15 reasons to visit Naxos, for dozens of photos and a wealth of information explaining why Naxos is a must-see destination.
And while you're at it, check out TripAdvisor's list of the top attractions on Naxos. Also based on traveller reviews, the list includes beaches, museums, monuments, churches, sports facilities and activities.
Greek Islands dominate list of Europe's 10 best
Naxos ranked much higher on TripAdvisor's list of the Top 10 islands in Europe, clinching 2nd place (behind Lewis & Harris in the Outer Hebrides). Four other Greek islands made the list and confirmed that, with five islands in the world's best 10, Greece is indisputably the top island destination in Europe.
Milos took 5th place, followed by Kefalonia in 6th and Santorini in 7th. Paros picked up 10th place.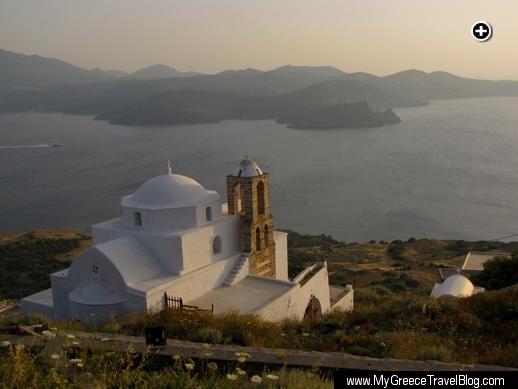 An evening view of Thalassitra Church and the Gulf of Milos, as seen from a pathway leading to the kastro (castle) above Plaka village.  TripAdvisor has rated Milos as the #5 island in Europe.