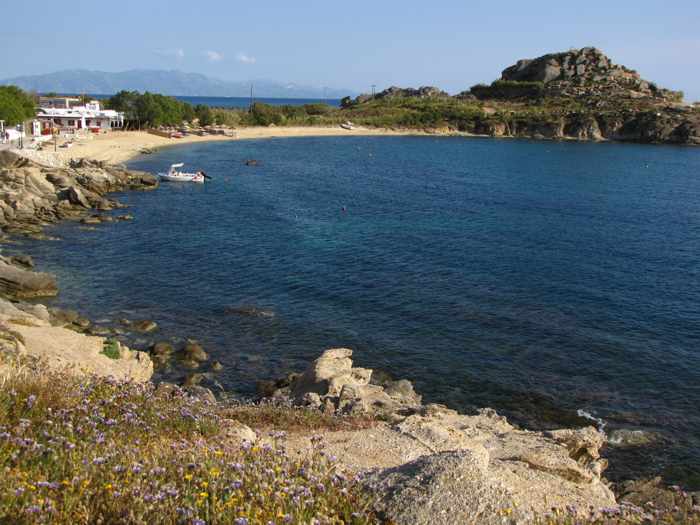 Approaching Agia Anna beach along a coastal pathway from Platis Gialos
Convenient crescent: One of my favourite beaches on Mykonos is Agia Anna, a small, golden sand crescent wedged into the rocky peninsula that juts into the Aegean Sea between Platis Gialos and Paraga. It's a peaceful little strand (in spring, at least) with only a handful of rental umbrellas and lounge chairs, and unimpeded views across the turquoise waters toward busy Platis Gialos beach on the opposite side of the bay.
Although it's book-ended by two of the island's most popular beaches, Agia Anna feels like it's a little out of the way, yet still conveniently located. It's just a 15-minute hike to Platis Gialos along a coastal trail, while Paraga is a short five-minute walk away. And what I like best about Agia Anna: Nikolas Taverna, a family restaurant beside the beach, with a row of tables under some shade trees right on the sand. Even if you're not big on beaches, I recommend making the trek to Agia Anna just to savour a delicious home-cooked meal at Nicolas — the cuisine alone is worth the scenic walk!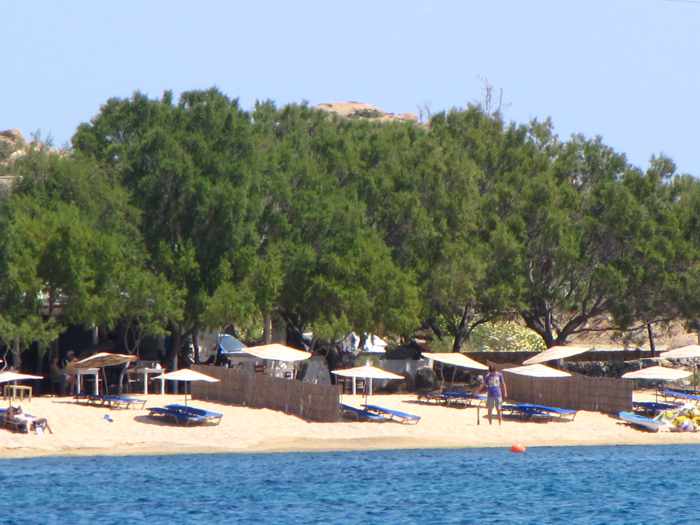 Umbrellas, lounge chairs and windbreaks at little Agia Anna beach on Mykonos
A view of Agia Anna beach from the peninsula separating it from Paraga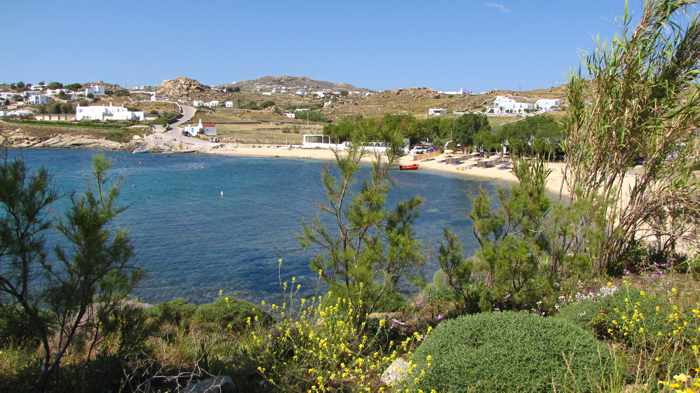 Another view of Agia Anna beach from the peninsula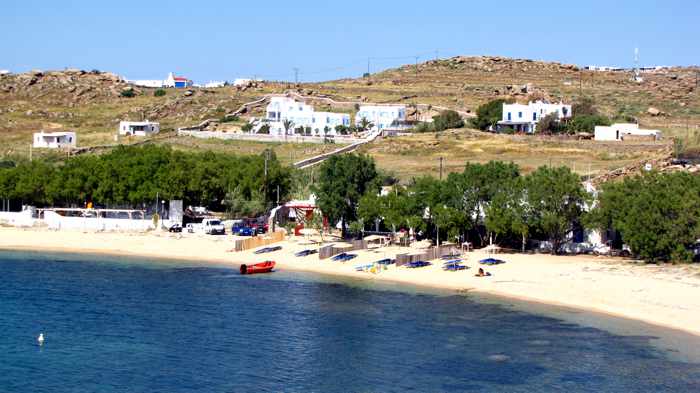 Lounge chairs and umbrellas are available for rent in front of Nikolas taverna …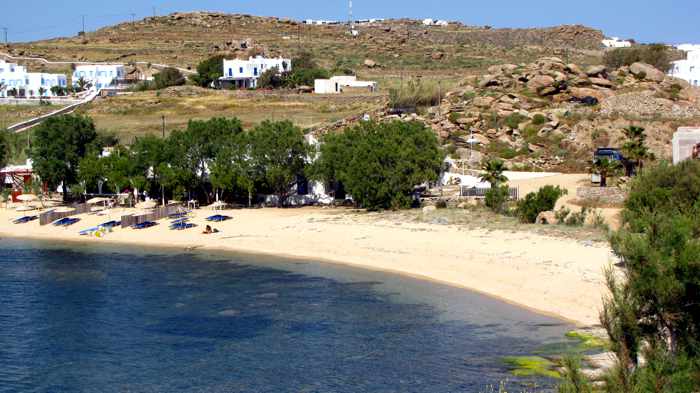 … but there's plenty of space elsewhere on the beach to drop a mat or towel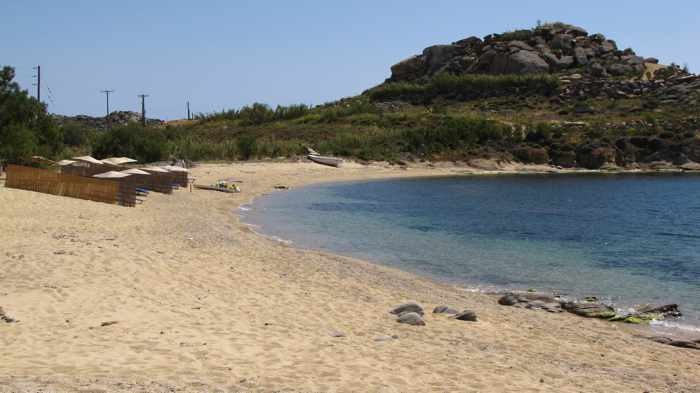 Looking across Agia Anna beach toward the big rocky peninsula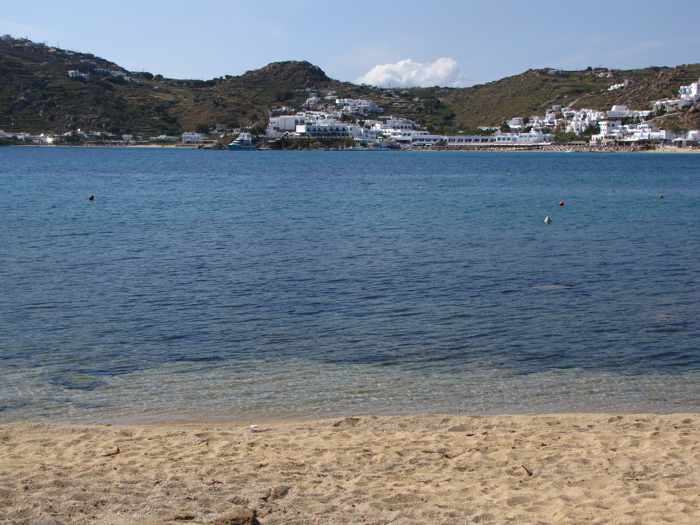 Looking from Agia Anna beach across the bay toward Platis Gialos beach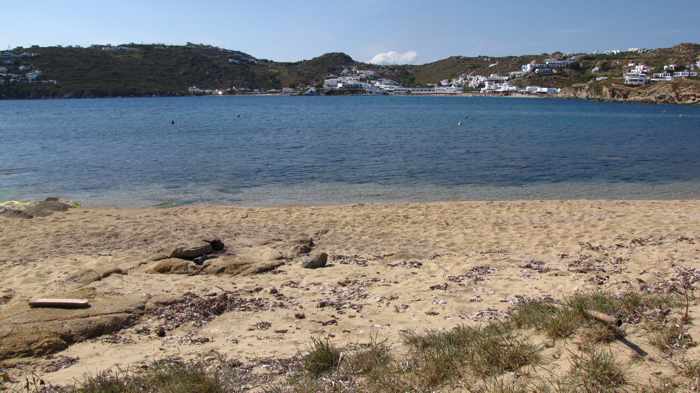 Another view toward Platis Gialos from Agia Anna beach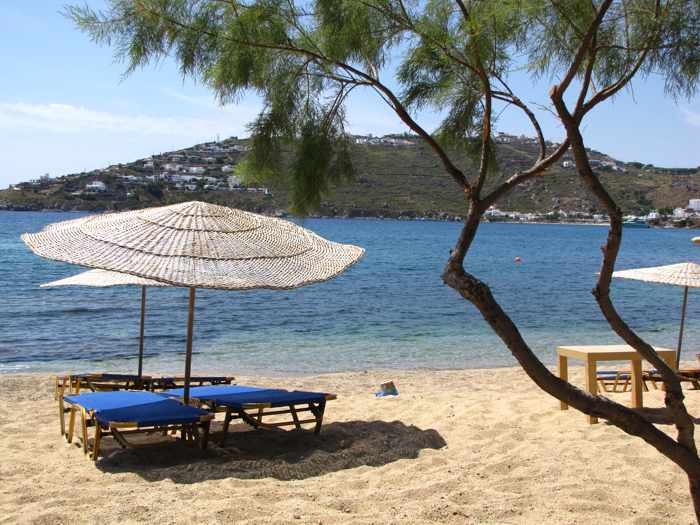 Lounge chairs and umbrellas on Agia Anna beach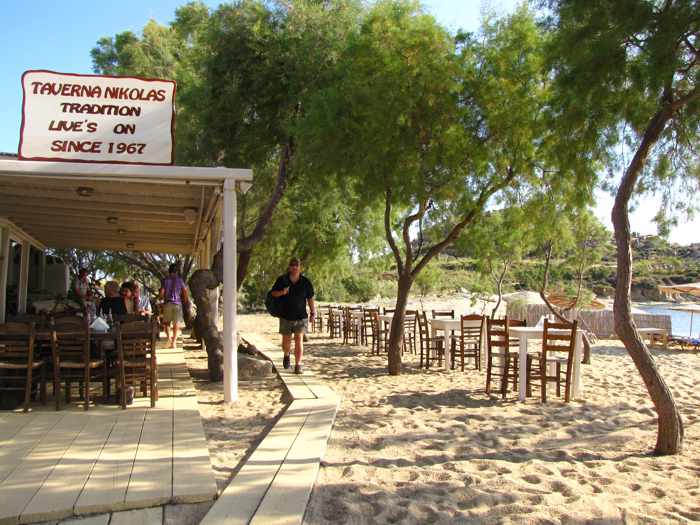 Tree-shaded Nicolas taverna next to Agia Anna beach