~ Rainstorm soaks the Cyclades, continued from page 1 ~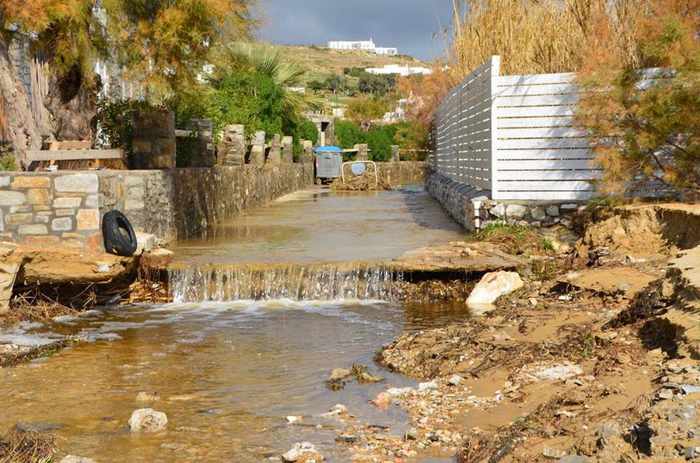 After the rainstorm subsided, water continued streaming down this lane onto a severely eroded property at Marpissa village on Paros. This image is one of 50 published in a January 25 2017 photo gallery on the website ParosiIn.
On Paros, the heavy rainfall eroded properties at Marpissa, submerged part of a road near Naoussa with half a meter of water,  flooded a square near the Church of Zoodohos Pigi in Parikia, and left stretches of roads and highways across the island strewn with rubble, seaweed and mud.
On Tinos, the tempest damaged large areas of Rochari beach at Panormos, while on Naxos the downpours swamped roads and turned some fields and farms into temporary lakes. Water flooded some roads on Mykonos, and the Kamaron reservoir on Sifnos filled to the brim with rust-coloured rainwater, unexpectedly creating a large "lake" of muddy water behind the dam..
Below are more images showing the storm's shocking impact on the various islands. Don't be dismayed if you are planning to visit any of these destinations this summer — most of the damage will be repaired long before you arrive. Every winter, a number of beaches, resorts and villages on the Greek Islands and on mainland Greece suffer serious damage from severe weather, but local residents always manage to get everything fixed up by summer. Most tourists probably wouldn't even notice the places that had been pummelled by the vicious storms.
A photo from a news report by ParosIn shows massive soil erosion along a road near Naoussa on Paros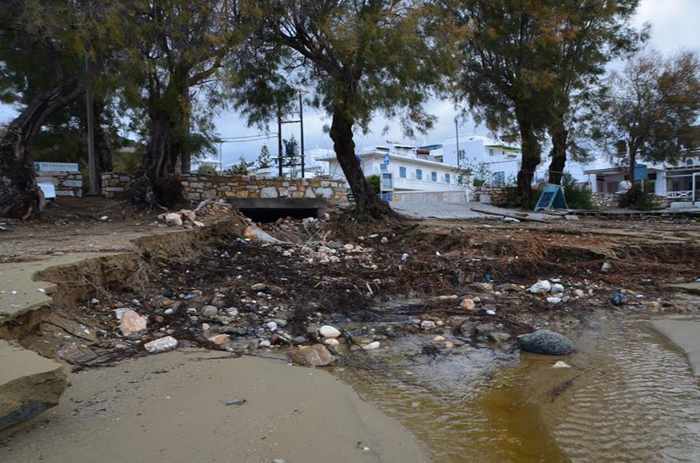 A ParosIn photo of rainfall damage at Marpissa village on Paros
Another ParosIn news photo of rainfall erosion at Marpissa village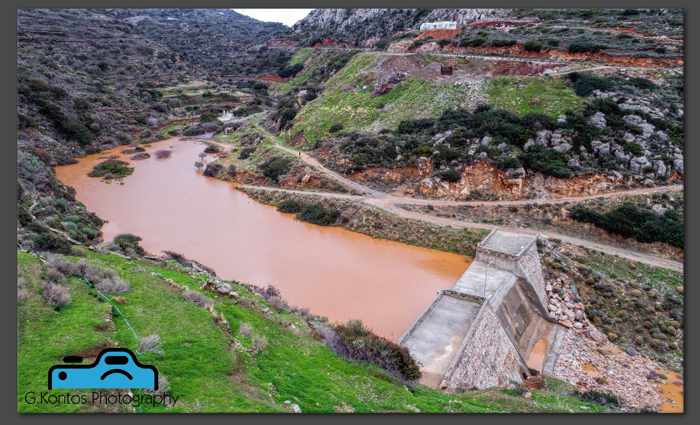 Rain started soaking Sifnos last weekend and, by the time the storm had ended on Tuesday night, a large "lake" had been created behind the Kamaron reservoir, which overflowed with rust-coloured muddy water. This image was shared on the Facebook page for Giannis Kontos Photography.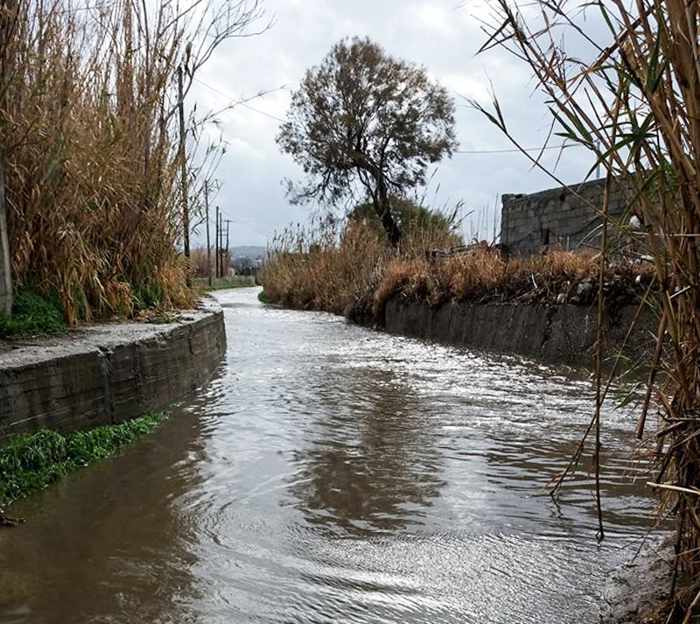 A Naxos Times photo of a flooded road near Livadia on Naxos. The water was so deep on some roads that traffic couldn't get through.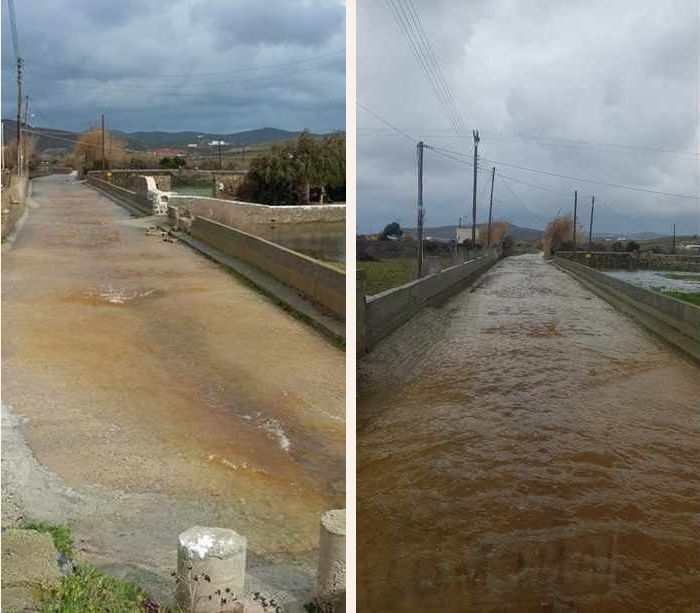 These two photos of flooded roads on Mykonos were shared on Facebook by Frangiskos Skaropoulos
Naxos Times shared this video of streams overflowing from the heavy rain that fell on Naxos on Tuesday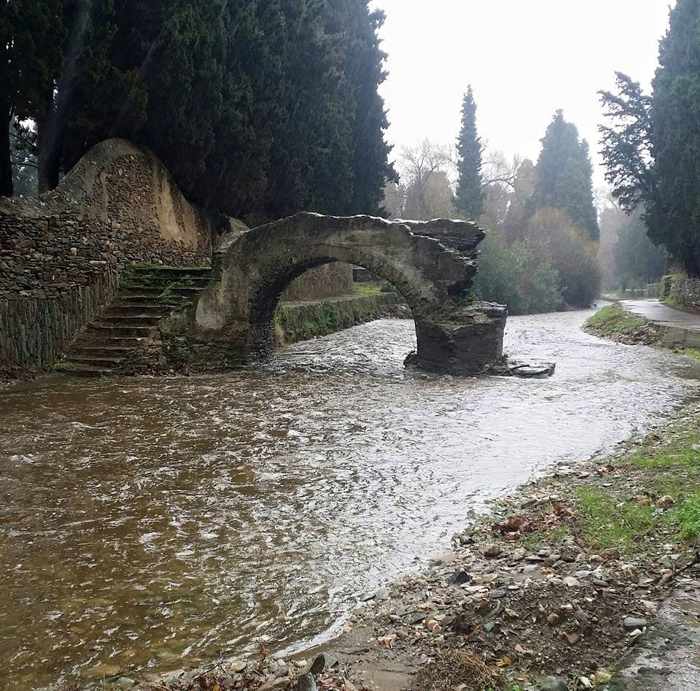 An overflowing, rushing stream on Andros looks picturesque in this scene shared on Facebook by Theodosis Sousoudis