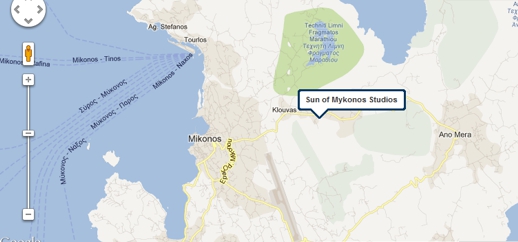 This image from Google Maps shows the Sun of Mykonos Studios location, roughly two-thirds of the way between Mykonos Town and Ftelia beach
Each studio has an en suite bathroom, kitchenette, air conditioning, and a 24 cm  television. The property offers free wifi and free parking, as well as a free pickup and dropoff service to the airport or Mykonos seaports (upon request).
The only drawback to the hotel is its location — Sun of Mykonos is situated in the Klouvas area of Mykonos, approximately 3.5 kilometers from the center of Mykonos Town. For guests who rent a vehicle during their holidays, the location isn't really an issue. But even for people who would prefer to use local buses or walk to get around, the studios aren't as far out of the way as they might initially seem. The property is only 900 meters from Ftelia, the nearest beach, and just 500 meters from the closest supermarket. Local buses (to Ano Mera and various beaches) run past the hotel regularly (from 9 a.m. until midnight), so guests have relatively easy access to the main areas of the island.
Below is a series of photos showing the exterior of the hotel and its colourful grounds, which Sun of Mykonos Studios has graciously let me republish from their Facebook page. To see more photos of the property, including interior views of the rooms, and to get more information about rates and services, check out the Sun of Mykonos Studios Facebook page.
You can also contact the Studios directly at: sunofmykonosvillas@gmail.com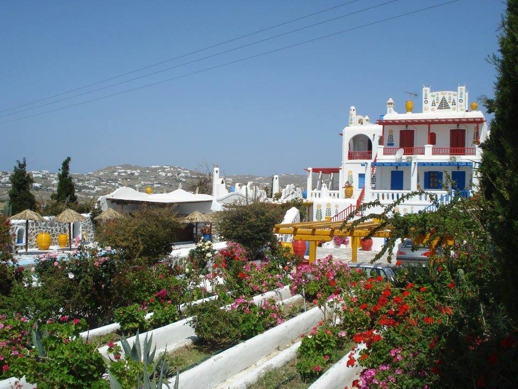 Flowers abound on the colourful landscaped grounds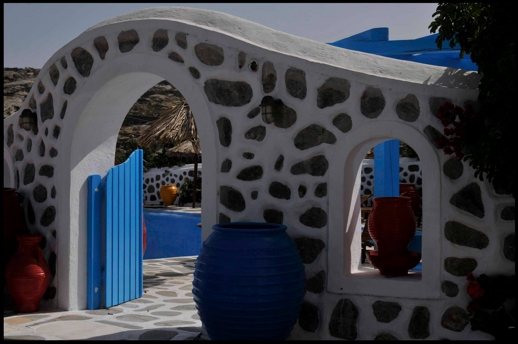 A blue gate and blue urn add a bold pop of colour to a stone wall painted in a traditional Cycladic style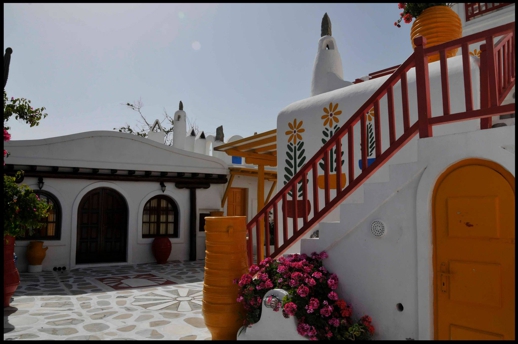 Bold colours accent all of the buildings on the property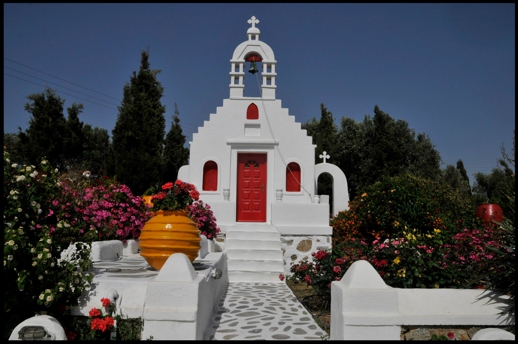 Red doors and shutters add a pop of colour to the cute white chapel on the Sun of Mykonos Studios grounds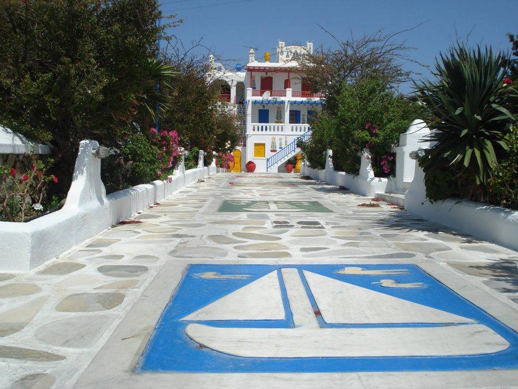 Even the driveway has spots of colour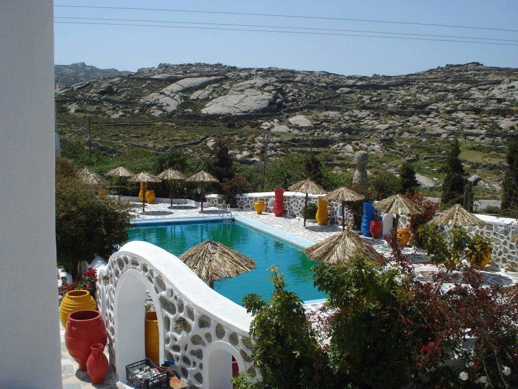 Another view of the swimming pool terrace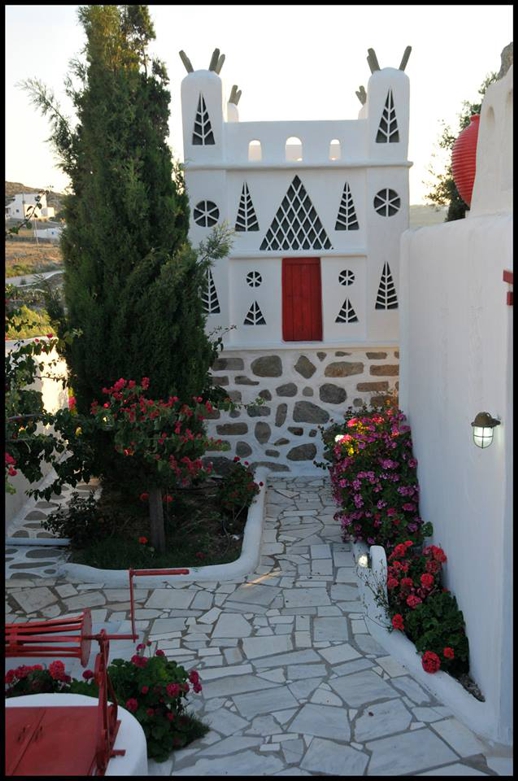 Flowering plants add colour throughout the hotel grounds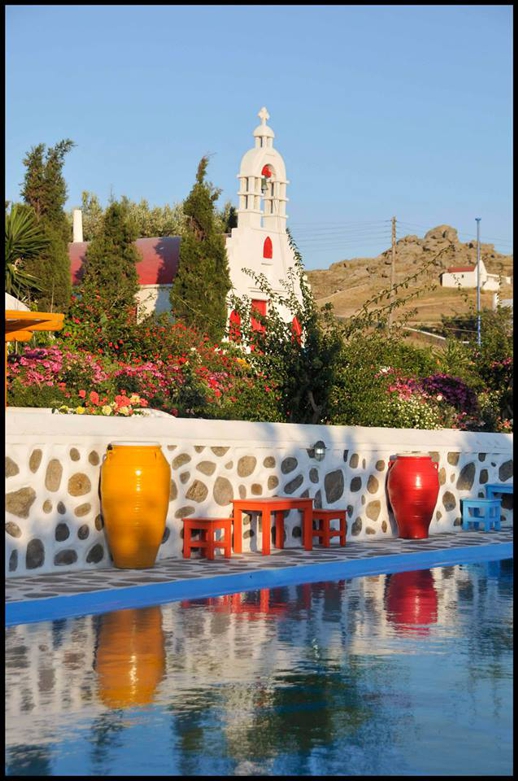 A view of the swimming pool and the private chapel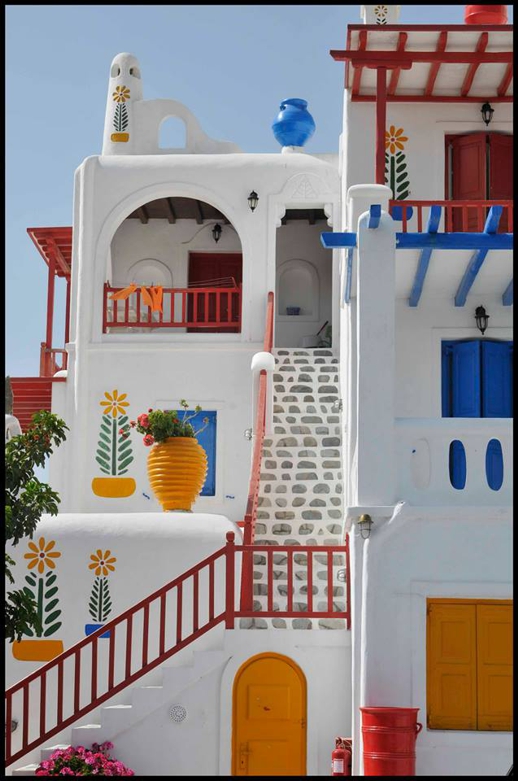 On an island renowned for its picturesque whitewashed buildings, Sun of Mykonos Studios packs a lot of visual punch with its array of bold trim and design accents