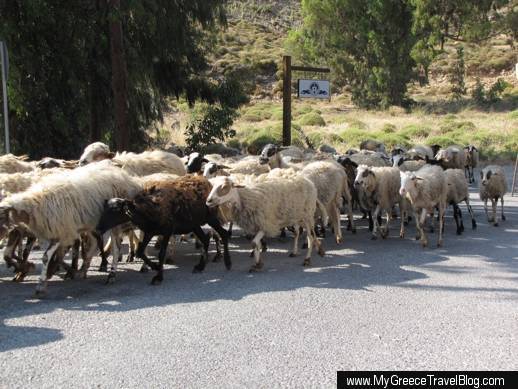 A flock of sheep approaches the main highway from a side road leading to the Grikos Bay resort area on Patmos island
Mass transit: One of the things we appreciate most about our Greek Island vacations is our temporary escape from the commuter chaos that clogs the city streets during the morning and afternoon rush hours back home.
That doesn't mean we escape traffic problems altogether when we're in Greece. It's just that the ones we encounter are generally a lot more interesting and usually quite entertaining to see.
CONTINUED ON PAGE 2