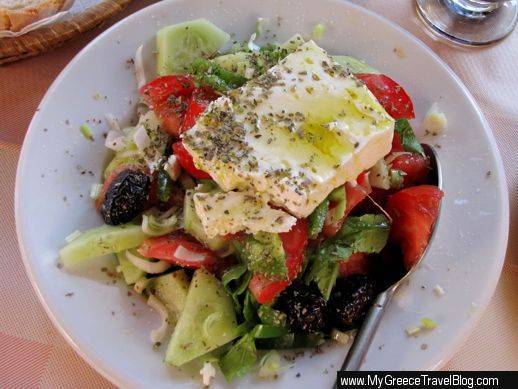 A delicious Greek salad we enjoyed at Maria's House restaurant in Kos Town
Feta fans: We will be arriving in Greece for our 2013 spring vacation in just a few days, reaching our first island destination around lunch time. And I can tell you right now what we'll be ordering for lunch: Greek salad.
I make Greek salads often, but they never taste even just a fraction as good as the ones we eat in Greece. The ingredients simply can't compare. The cucumbers sold at my neighbourhood grocery stores generally have no flavour, the green peppers are usually bitter, the tomatoes tend to be bland and mushy, the olives are sour and rubbery, and the over-salted feta typically has a spongy texture.
It's a whole different story in Greece, where the vegetables are packed full of flavour and the olives and feta are divine. Just the thought of ordering a Greek salad in Greece practically makes my mouth water.
Can't wait for our first lunch!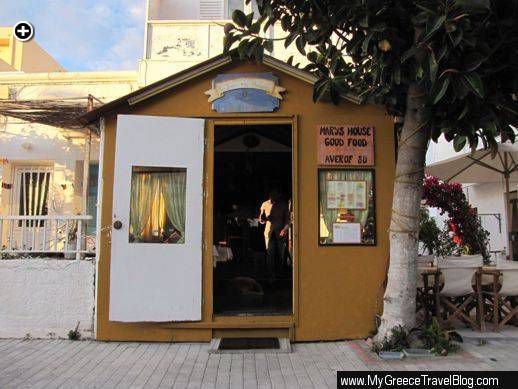 Maria's House at 80 Averof Street in Kos Town. Maria's was our best — and favourite — dining experience on Kos during our Dodecanese island hopping holiday in May 2010.