We still managed to take a few swims during some of our daily sunbathing, though they were very brief dips — just from one end of the pool to the other. Getting in the chilly water was difficult enough, but getting out was even worse since it was rather windy every day. But since the pool deck had great views of Adamas and the Gulf of Milos, we didn't mind not being able to spend more time in the water. It was nice to just relax by the pool and enjoy the peace & quiet and scenery.
Below are more photos of the Santa Maria Village pool.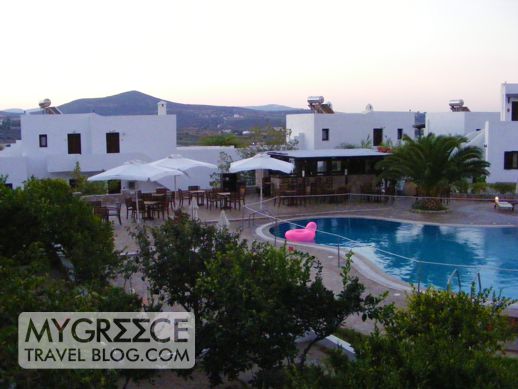 A view, from our hotel room balcony, of the bar terrace at one end of the pool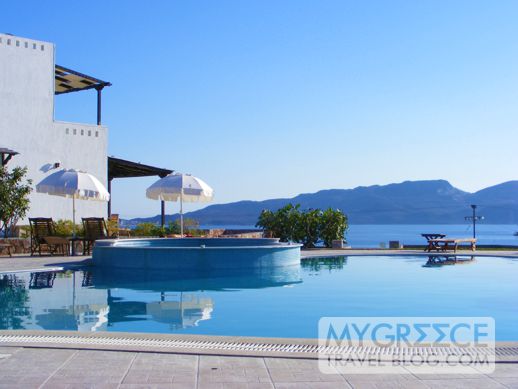 Umbrellas reflect in the calm pool water on a quiet afternoon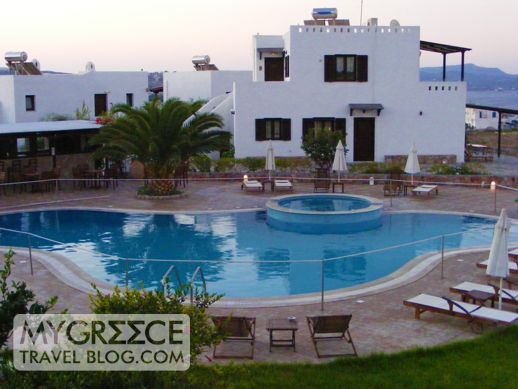 An early morning view of the pool from our hotel balcony. The pool is roped off outside of operating hours.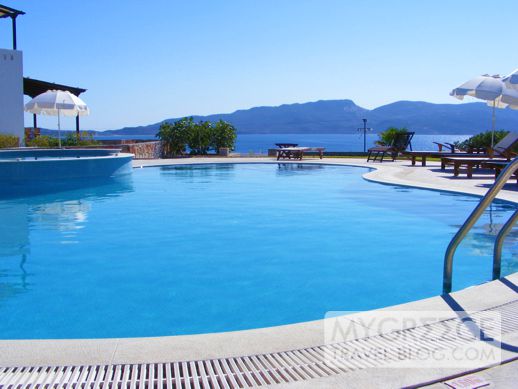 Looking across the pool on an afternoon we had it all to ourselves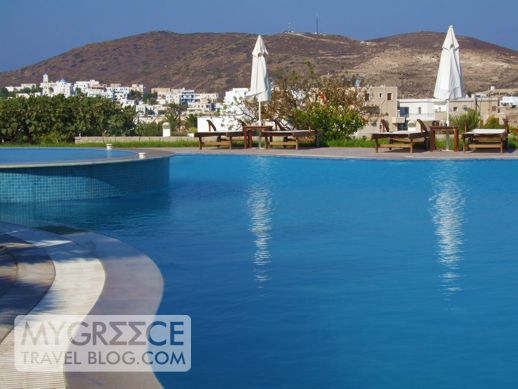 Buildings in Adamas (upper level) are visible in this view from one side of the pool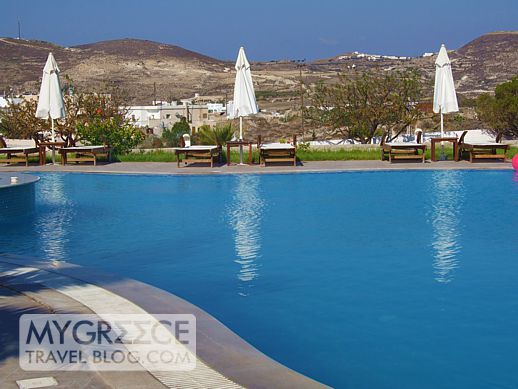 A view of the rolling hills on the outskirts of Adamas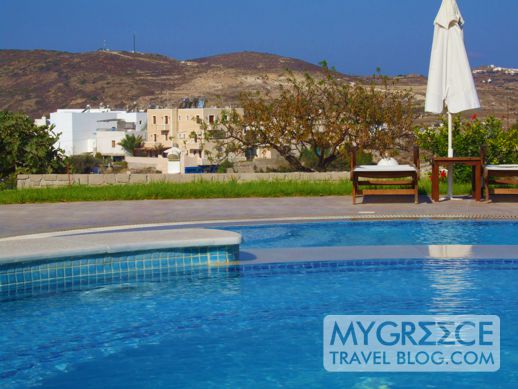 There was a vacant piece of land on the far side of the pool when we stayed at the Santa Maria Village in 2007. The hotel subsequently expanded, adding another 2-storey wing of rooms along that side of the property.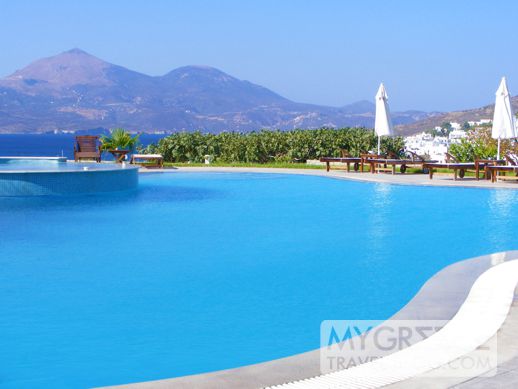 The pool has views of mountains on the west side of the Gulf of Milos.The tallest is Mount Profitis Ilias, left, which rises 748 meters.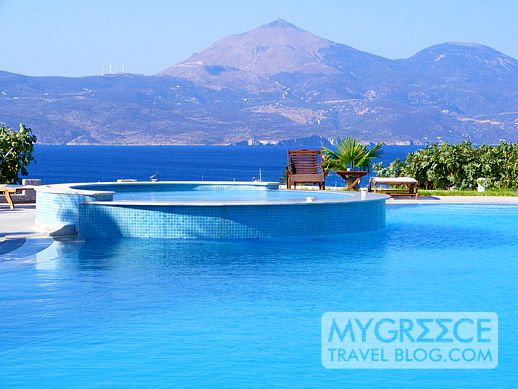 A big round whirlpool beside the swimming pool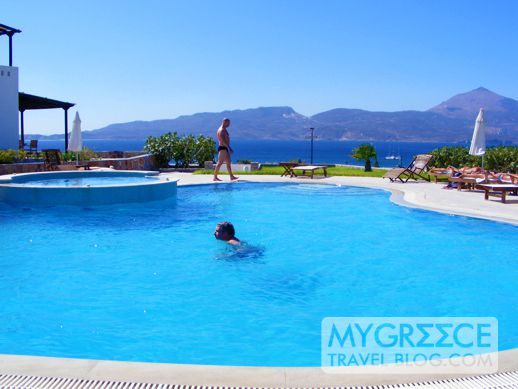 Although the water was cold, hotel guests did take occasional dips in the pool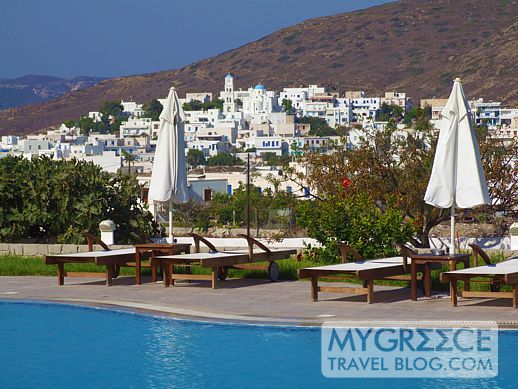 The hotel is less than a 15-minute walk from the heart of Adamas