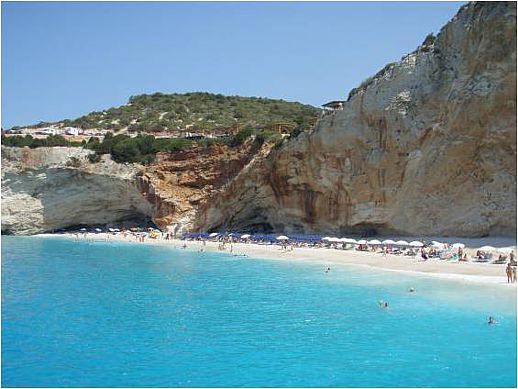 Soaring cliffs provide a breathtaking backdrop to the brilliant blue sea and soft white sand beach at Porto Katsiki on Lefkada island. Photo by Franc Malečkar.
Eyes on the Ionians:  We haven't yet travelled to the Ionian group of islands off the west coast of mainland Greece, but I'm hopeful we'll finally get there during one of our holidays in the next several years.
There are 11 islands in the Ionian archipelago, with the largest being Zakynthos, Ithaca, Corfu, Kefalonia, Lefkada and Paxoi. As you'd expect from Greek islands, the Ionians boast spectacular scenery — verdant valleys, charming towns and traditional Greek fishing villages, enthralling coastal caves and grottoes, fascinating underground lakes, and beguiling white sand beaches along brilliant cerulean seas.
CONTINUED ON PAGE 2