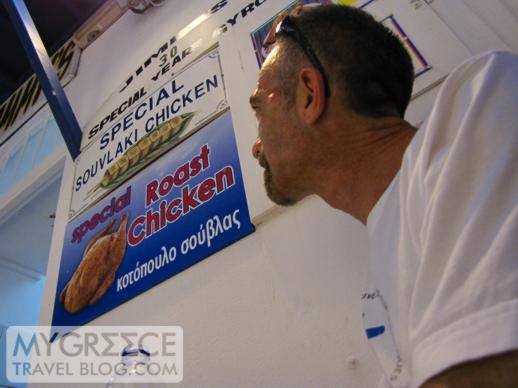 I was craving roast chicken, but Jimmi's was sold out of birds …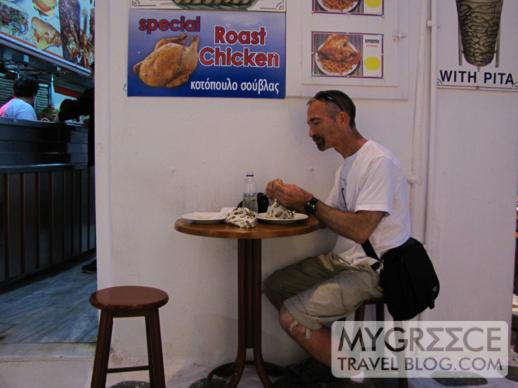 … so I settled for a chicken gyros instead. It hit the spot!
«»
Wallet friendly: It's easy to blow a travel budget to smithereens on Mykonos, where dinner for two at some of the island's chic restaurants can cost as much as a night's accommodation at a five-star hotel. (See my July 20 2011 Mykonos dining post for further details on some of the current hot dining spots frequented by the world's rich and famous.)
But it's just as simple to keep more brass in your pocket by feasting on some cheap eats now and then instead of splurging on costly meals at trendy dining establishments, or even €30 dinners at some of the island's more reasonably priced restaurants.
Case in point: Jimmi's souvlaki place in Mykonos Town. This popular fast food shop in the heart of Mykonos Town is an island institution, having been in business for over 30 years. (They're open 24 hours a day, seven days a week, from May through October.)
CONTINUED ON PAGE 2