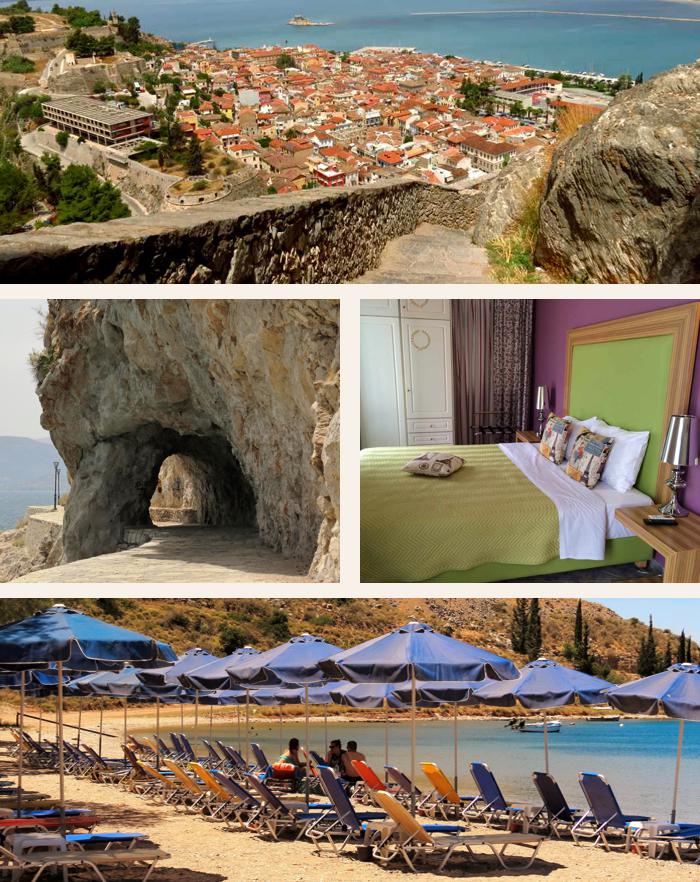 Photo gallery: In my previous post, Falling for Nafplio, I described some of the elements and attractions that make the eastern Peloponnese port town of Nafplio one of our favourite places in all of Greece.
That report was packed with pictures, but since I had dozens more that I wanted to share, I have gathered many of them here to further illustrate why we enjoy Nafplio so much. I have grouped them into the 10 specific sights, features and attractions that we consider our favourites:
♦  the Old Town
♦  the scenery and views
♦  the waterfront
♦  the Arvanitia promenade
♦  the coastal path to Karathona beach
♦  the three castles: Acronauplia, Bourtzi and Palamidi
♦ the beaches and swimming spots
♦  the food and wine
♦  the hotel we stayed at, and
♦  Nafplio's convenient location for daytrips to other places in the Argolida region of the Peloponnese.
There are far more than 10 reasons why Nafplio is worth visiting, of course, but I will leave them for you to  discover and experience yourself.  I'm certain there will be plenty of things you will like about Nafplio besides those shown in our pictures.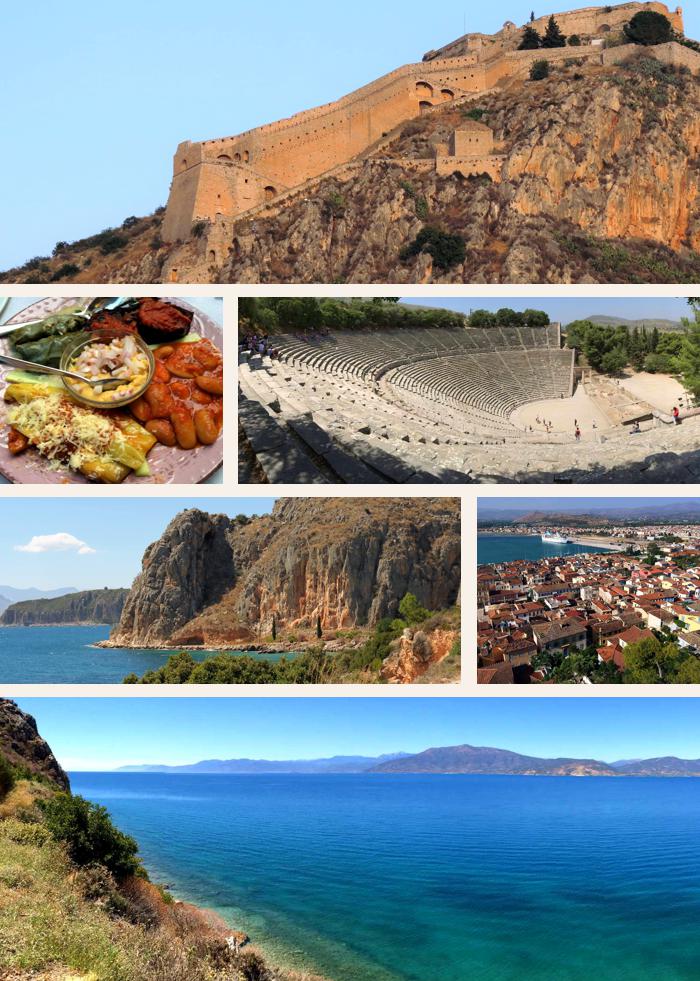 Please click on the link below to see the photo sets on page 2.
CONTINUED ON PAGE 2