Click on the arrow to view Santorini volcano history, a fascinating 6-minute video by Santorini resident Nikos Korakakis. 
Captivating cliffs: Like most people who have visited Santorini, I know that the island's distinctive crescent shape was created by hundreds of thousands of years of volcanic activity. I've read about it in travel guides, and I have seen illustrations of the island's various different shapes over the centuries in some of the souvenir books I've collected on our travels.

But a video that I recently discovered does the best job, in my opinion, of showing precisely how the volcanoes and the course of time have shaped the Santorini of today.
Produced by Nikos Korakakis, an art director who lives and works in Santorini, the nearly 6-minute-long film is based on research by scientists, institutes and universities. It features narration (in Greek) by Anastasia Platanioti and music by Ross Bugden.
Although the narration is completely in Greek, you don't have to understand the language to follow the video — the film includes explanatory English text superimposed on the animated illustrations.
Click the arrow at the bottom left corner of the video screen (top) to watch how centuries of volcanic activity created the spectacular island scenery that will enthrall more than a million visitors from around the world this year.
Below are just a few of the photos we have shot of the magnificent caldera cliffs that have taken our breath away on three visits to Santorini. You can full-size versions of those images, along with dozens of additional photos, in The Cliffs, an album on the MyGreeceTravelBlog Flickr page.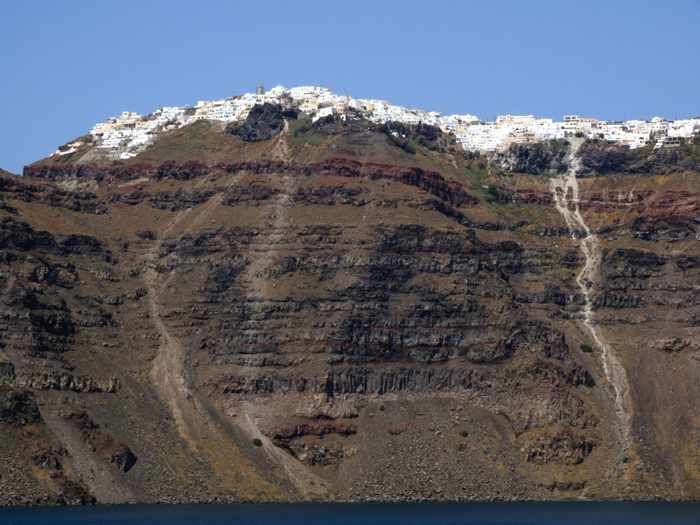 The homes and hotels in Imerovigli village are precariously perched atop cliffs that climb hundreds of meters above the sea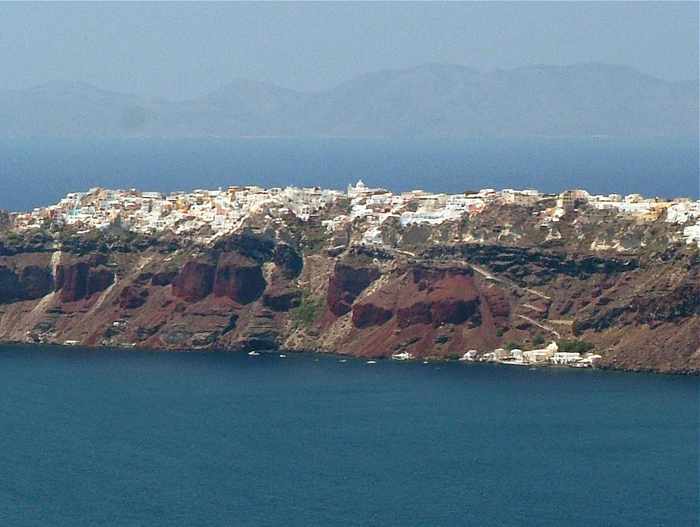 Oia village at the northern tip of Santorini is seen in this distance photo shot from Skaros Rock at Imerovigli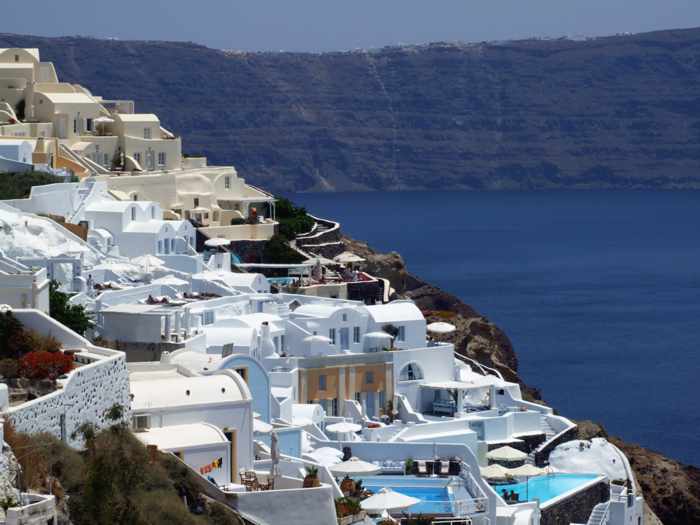 Resorts cling to the steep upper slopes of the caldera cliffs at Oia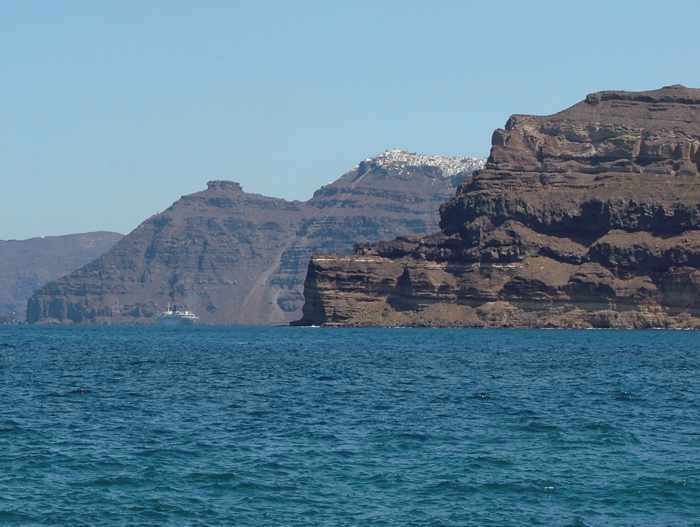 A view toward Imerovigli (center) and Skaros Rock (to the left of Imerovigli) from the Athinios ferry port on Santorini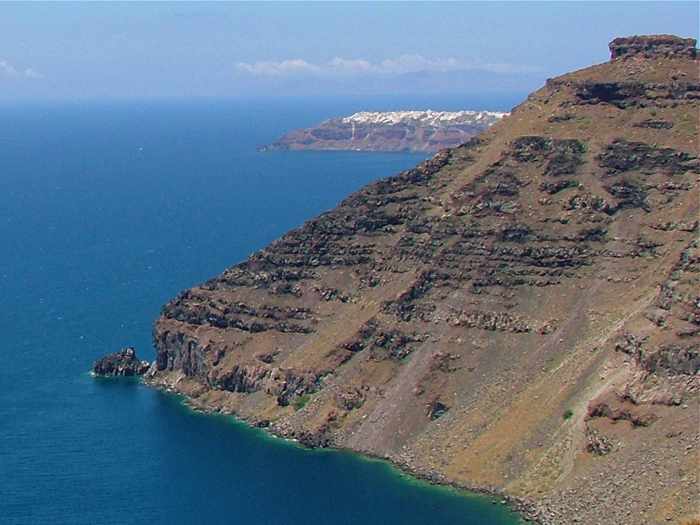 A view of Skaros Rock and, in the distance, Oia village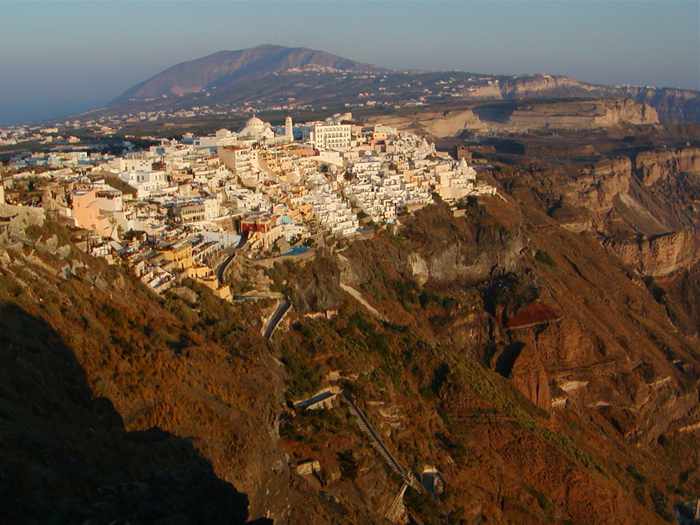 Fira is the biggest town and the main commercial center on Santorini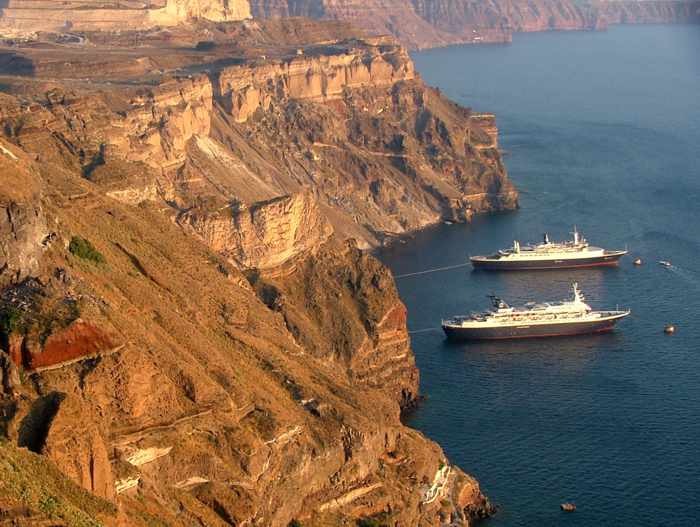 Cruise ships anchored near the caldera cliffs below Fira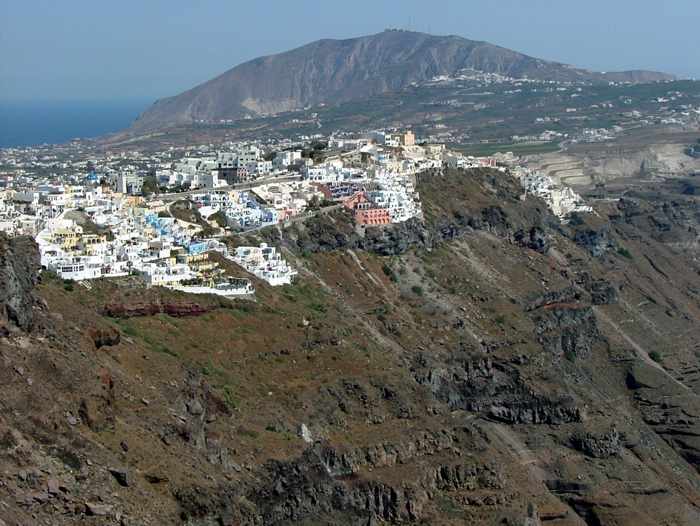 The village of Firostefani is a short but very scenic walk from Fira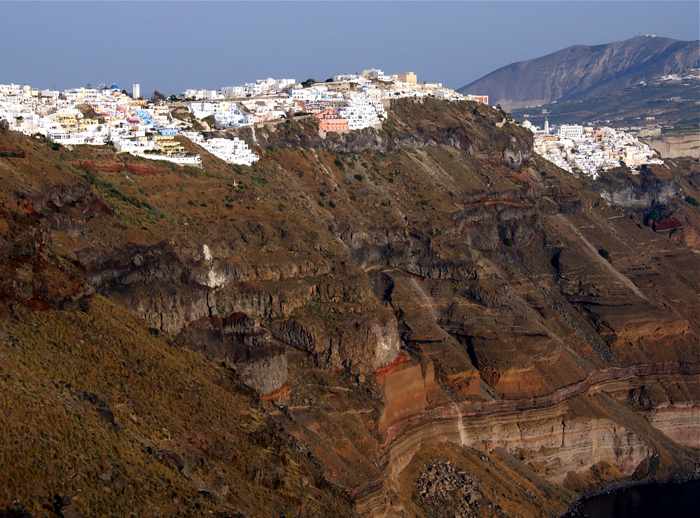 The caldera cliffs below Firostefani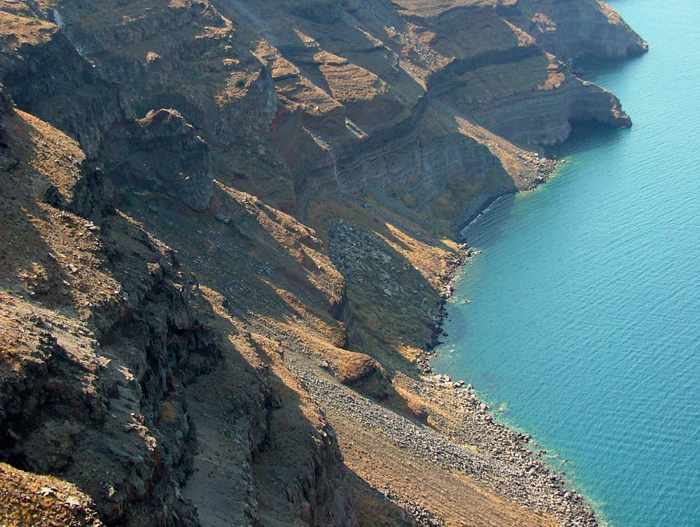 The rugged cliffs plunge hundreds of feet to the turquoise sea in the caldera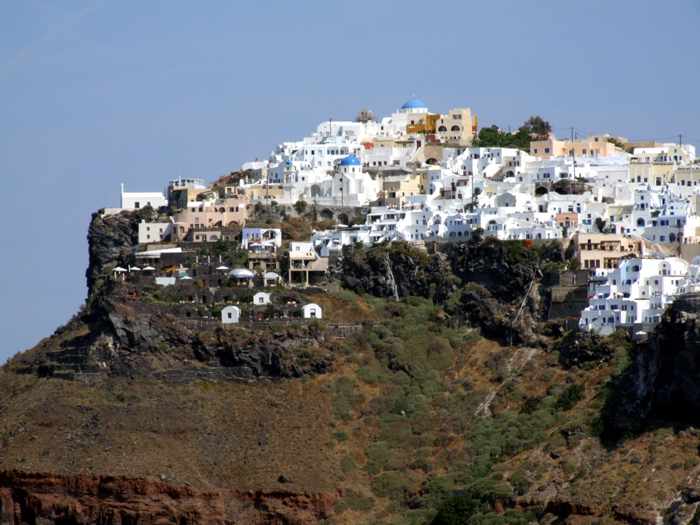 We shot this photo of Imerovigli from a terrace at our hotel in Firostefani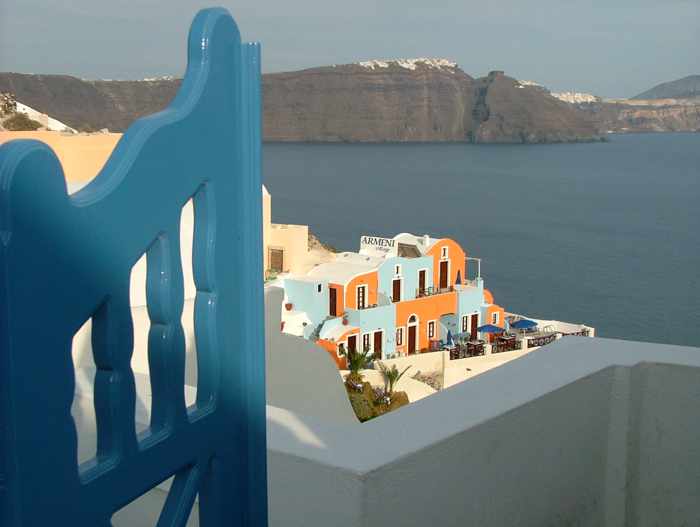 A view of the Armeni Villas resort in Oia, with Imerovigli and Skaros Rock providing a backdrop across the caldera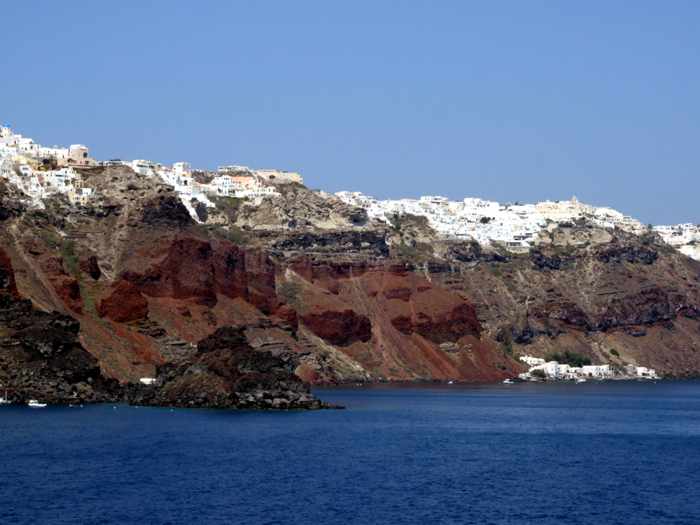 Oia, seen from the top deck of a Blue Star ferry as we arrived at Santorini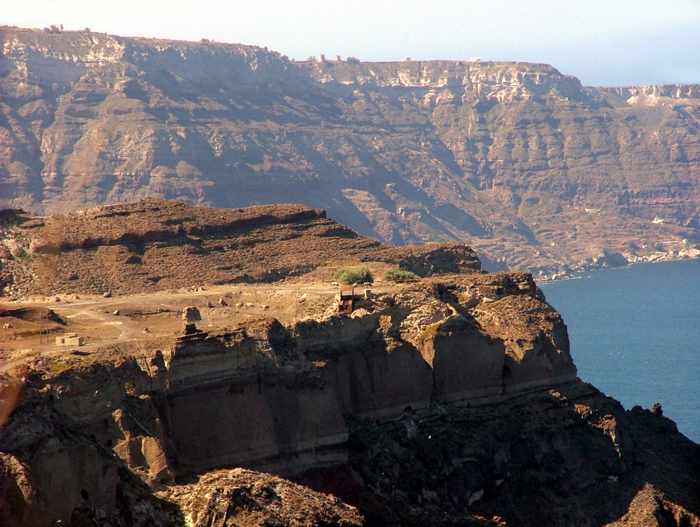 We captured this view of the caldera cliffs during a walk from Fira to Oia along the island's world-famous clifftop footpath
 Click here to view 125 photos of the caldera cliffs on the MyGreeceTravelBlog Flickr page.