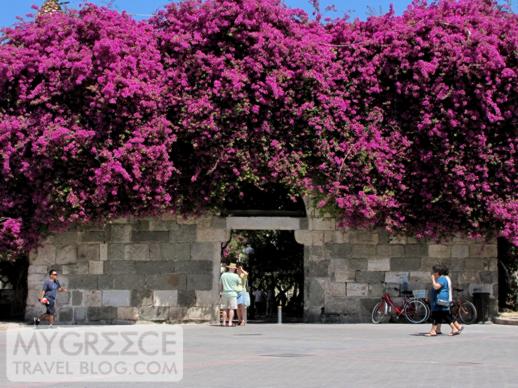 A giant wave of bougainvillea cascades over a stone wall in Kos Town
Starting point: Kos wasn't on our travel radar for 2010 until I discovered it would be the easiest (that is, the fastest) island to get to after our overnight flight from Canada arrived in Athens. And when I realized it would be a convenient starting point for island hopping to Patmos and Samos, two islands we really wanted to see, I immediately booked two tickets to Kos on Aegean Airlines.
We spent only three nights on Kos, but that gave us enough time to relax and recover from jet lag, explore colourful Kos Town, and spend a day bicycling around, visiting the Tigaki area and the Asklepieion. (We had hoped we'd have time to take a day excursion to Bodrum, Turkey, but it just didn't work out.)
Things we liked the most about Kos:
The ruins. At home, we can't walk very far without passing a Tim Horton's coffee shop or a McDonald's. In Kos Town, you can't walk very far without encountering historic ruins and monuments from centuries past, like the castle overlooking the harbour.
Cycling: Kos is a great island for bike riding! There are dedicated bicycle lanes on some of the main streets in Kos Town, and it's an easy bike ride to some of the island's beach areas, including Tigaki. We also rode the bikes to see the Asklepieion, rather than take the little tourist choo-choo train that makes regular trips from Kos Town.
What we liked the least about Kos:
We knew Kos would be extremely touristy and commercial, but we didn't expect to be hounded and hassled as much as we were whenever we walked past restaurants in Kos Town, or strolled along the harbour past the excursion tour boats. I couldn't begin to count the number of times restaurant staff actually came running — and I do mean running! — out to the street to urge us to stop in for a meal. Some even followed us part way down the street, with one fellow actually pestering us for nearly two blocks! It happened so often it was ridiculous, not to mention extremely annoying.
At some future date I hope to post a more detailed report of our short visit to Kos. In the meantime, you can find plenty of information about Kos at the kosinfo.gr website and on travel-to-kos.com.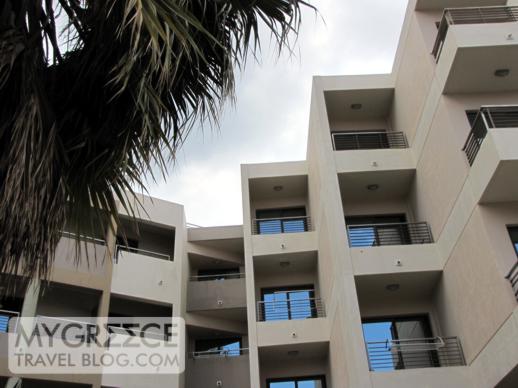 We stayed at the St Constantine Hotel in Kos Town. Convenient location, pleasant & helpful staff, decent breakfast, OK room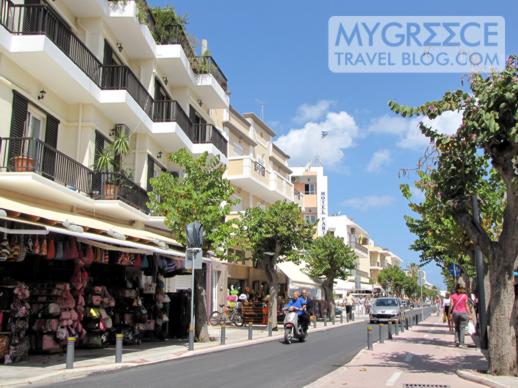 It took about 15 minutes to walk along this street to get from the St Constantine Hotel into the heart of Kos Town. The street is lined with shops, tavernas and cafes all the way.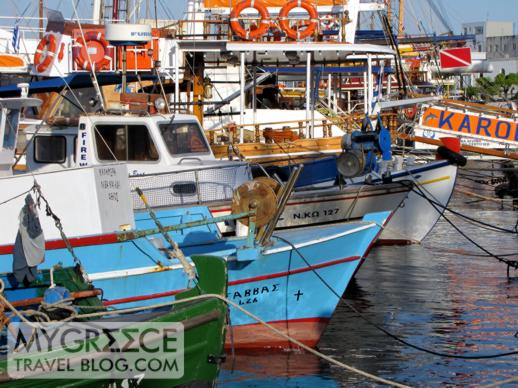 Colourful fishing boats and tour boats in Kos Town harbour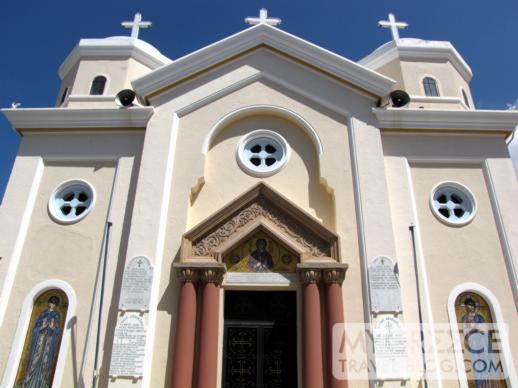 A huge church in Kos Town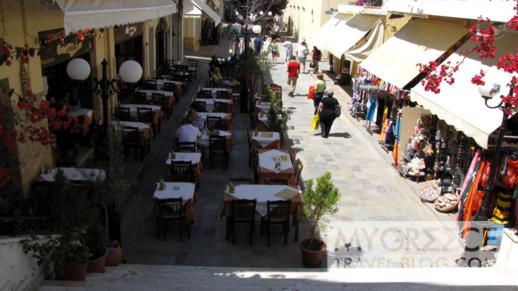 Tavernas and shops on the street leading to the big church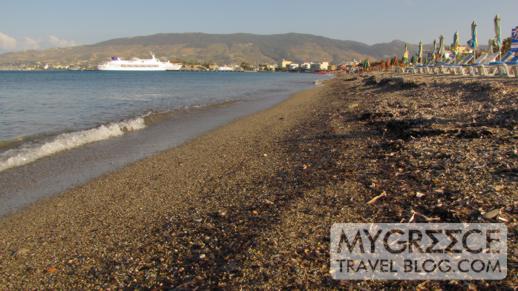 The view toward Kos Town harbour from one of the beaches just a short walk away from the St Constantine Hotel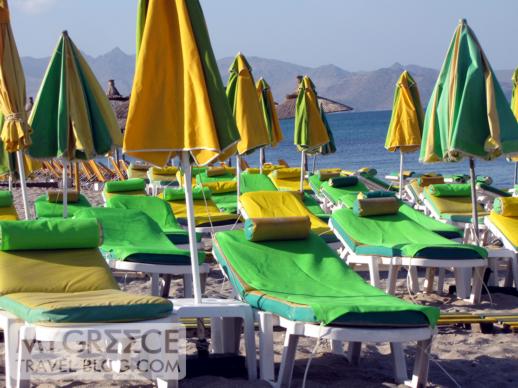 Colourful lounge chairs and umbrellas on one of the Kos Town beaches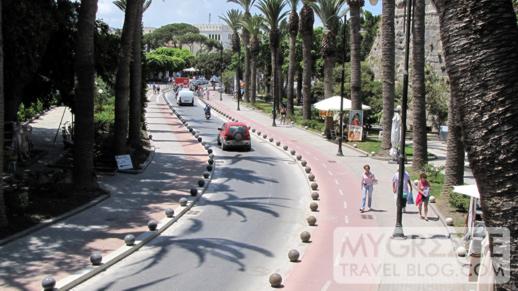 Palm trees line Finikon Avenue outside the Castle of Neratzia in Kos Town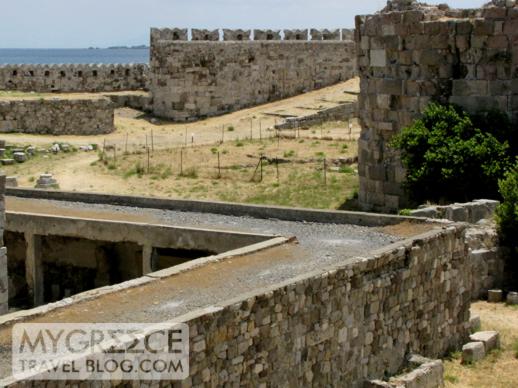 Inside the Castle of Neratzia at Kos Town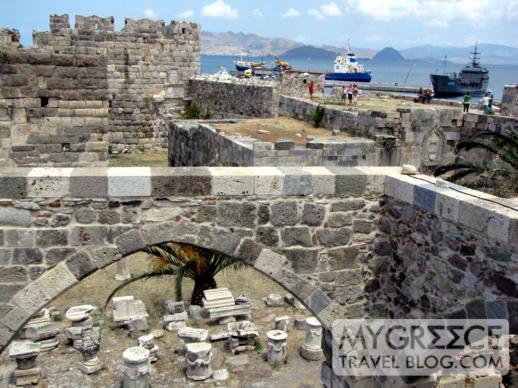 Inside the Castle of Neratzia in Kos Town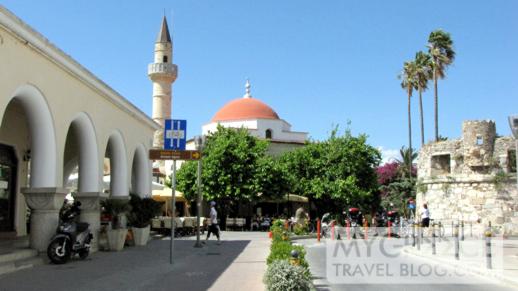 A street in Kos Town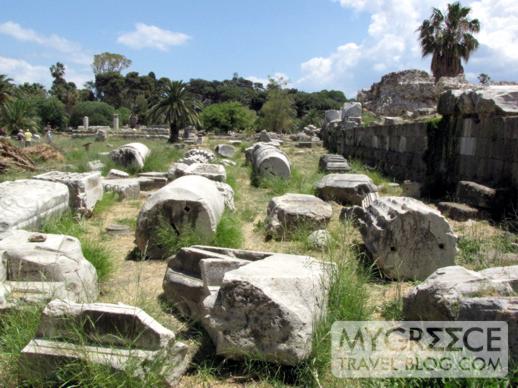 There are archaeological ruins in Kos Town practically everywhere you walk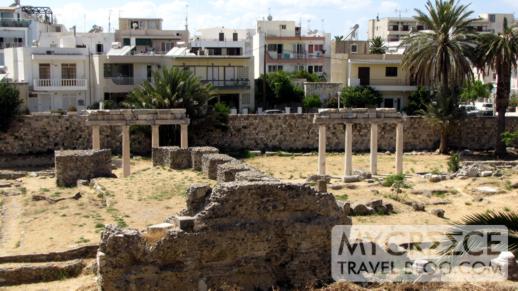 More archaeological ruins in Kos town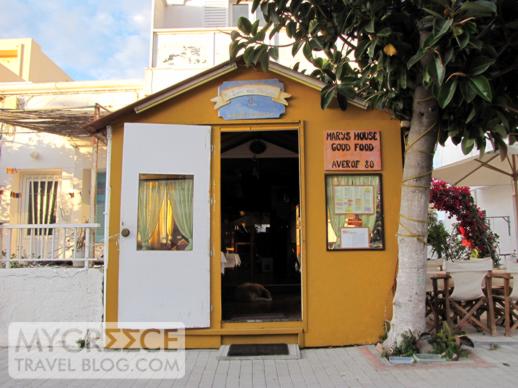 Mary's House restaurant in Kos Town, where we had an amazing dinner — friendly hosts and an absolutely wonderful food!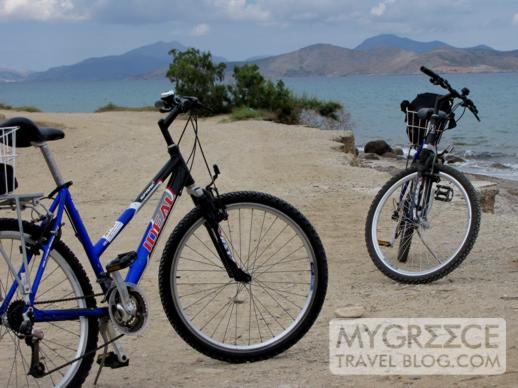 The bicycles we rented to explore Kos, seen here at a stop along the coast during our ride to Tigaki and the Asklepieion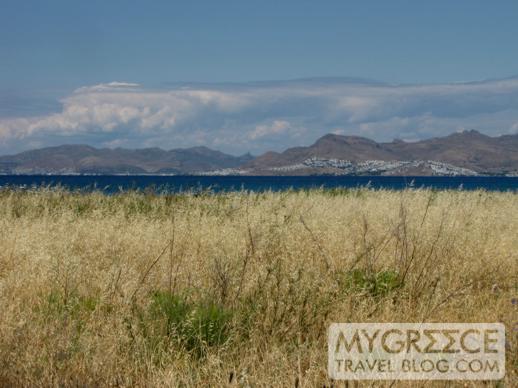 Tall grasses near the coast on the way to Tigaki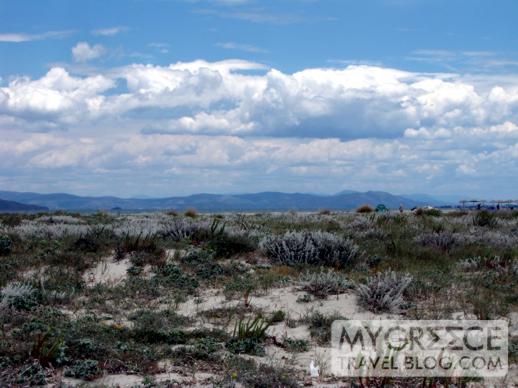 Vegetation on dunes near the beach at Tigaki on Kos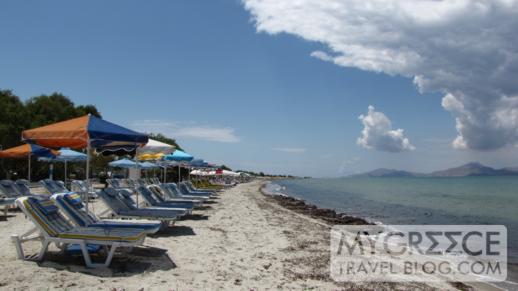 Lounge chairs along one of the sandy beaches near Tigaki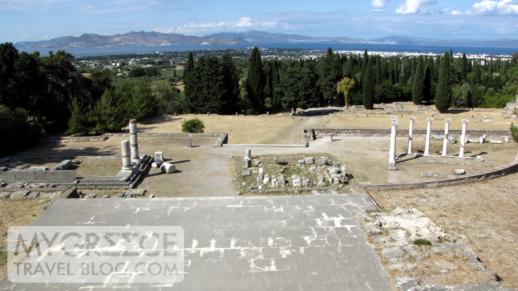 The Asklepieion ruins near Kos Town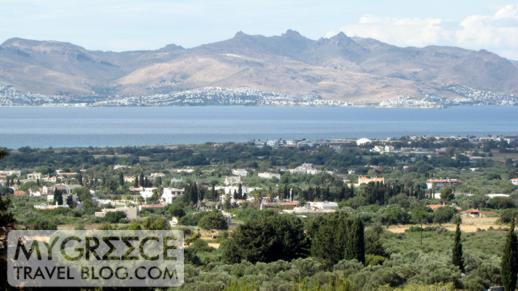 The view toward Kos Town and Bodrum Turkey from the hillside at the Asklepieion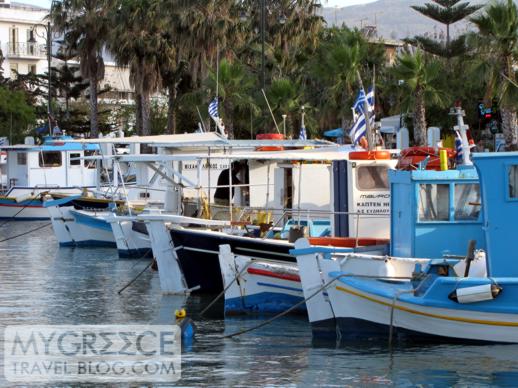 Fishing boats in Kos Town harbour