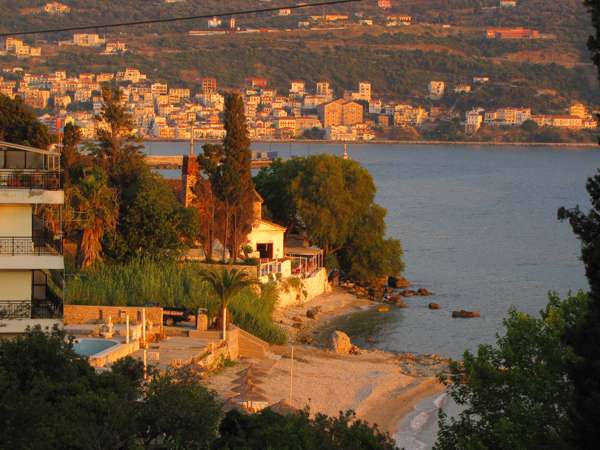 The setting sun casts a warm golden glow on Roditses beach (foreground) and nearby Vathy, the capital and main commercial center on Samos island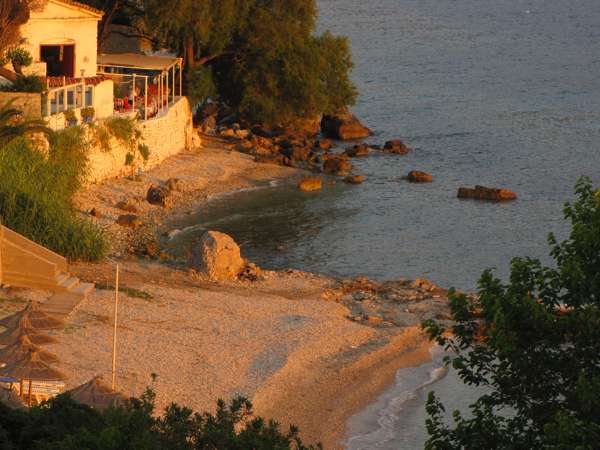 Roditses beach is about a 15-minute walk from Vathy, in a predominantly residential area with apartment buildings, elegant holiday homes, rental studio accommodations and a few hotels. It's also the location of Tasos Taverna, whose open-air dining terrace is visible at upper left.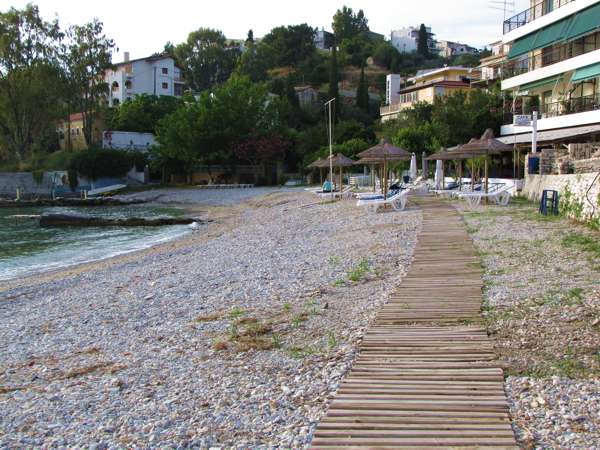 Roditses is a rather unremarkable small beach, with a surface comprised mainly of stones and pebbles.  There are scores of beautiful and more scenic beaches on Samos, but Rodises is quick to reach on foot from Vathy,  and it's suitable for some quiet time or sunbathing.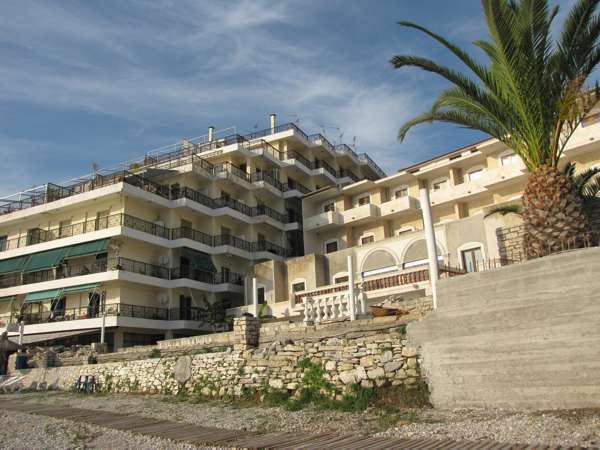 Two big apartment buildings on the hill behind Roditses beach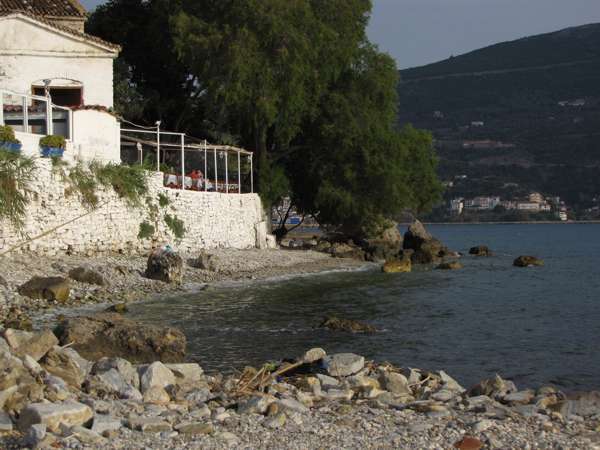 Looking toward the Tasos Taverna seaview dining terrace, from the rocky southeast end of Roditses beach.  Tasos is the #1-ranked restaurant for Vathy on TripAdvisor.com, where reviewers praised the reasonably-priced Greek cuisine and the taverna's views of Vathy Bay and the sunset.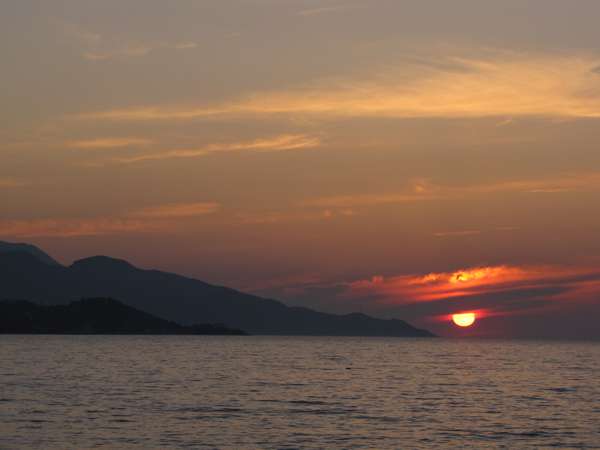 Although Roditses beach is far from spectacular, that's not the case for the views from Tasos Taverna, where diners can watch as the sun sets in the distance beyond Vathy Bay