The Corinth Canal, an ancient boat slipway, a castle, an archaeological site and a museum were fascinating stops during our daytrip in the Corinth area of the Peloponnese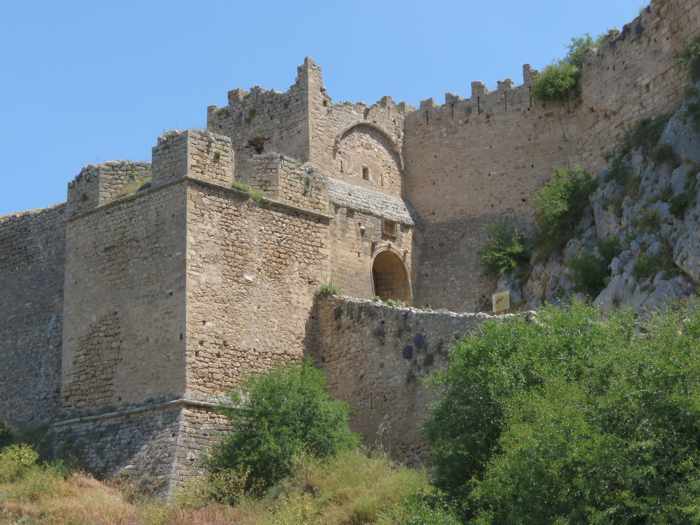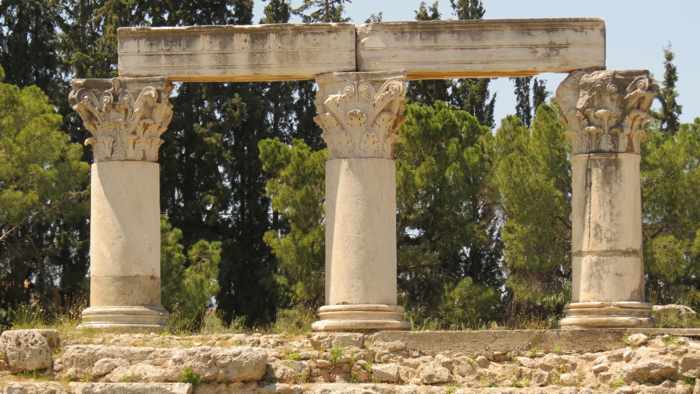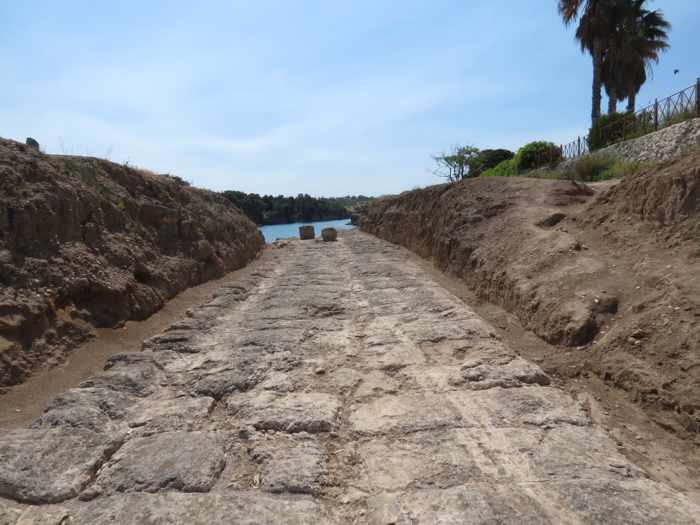 In less than half a day, we were able to visit such important historic sites as the Acrocorinth castle, top, the Ancient Corinth archaeological site and museum, center, and the Diolkos boat trackway at the western entrance to the Corinth Canal
Ideal for history buffs:  During our short stay in Loutraki last May, we got to step thousands of years back in time with an easy daytrip visit to several of the premier historic attractions in the nearby Corinth area.
It was an ideal itinerary for history buffs as well as anyone who appreciates marvels of architecture and engineering.
Our driving route took us across a submersible bridge at the northern mouth of the Corinth Canal, where we stopped to see the Diolkos, an ancient track that was used to transfer boats overland from the Gulf of Corinth to the Saronic Gulf, long before the canal was constructed.
Next stop was the Acrocorinth Castle, where we wandered around the inside of the massive mountaintop fortress and enjoyed superlative views of the Corinth region.
Our third destination was the archaeological site and museum at Ancient Corinth.
Lunch and a coffee break in the modern city of Corinth topped off our tour of amazing feats of engineering and impressive monuments and artefacts from centuries of Greek history.
I have written individual posts to show photos and information about the attractions at each of our stops. You can view them simply by continuing to scroll down the blog, or by clicking on any of the following links to access a specific article:
♦ A modern bridge & ancient boat track at the Corinth Canal
♦ A visit to Acrocorinth Castle
♦ Coming soon — The Ancient Corinth archaeological site and museum