This Discover Greece video shows how its "I'm An Athenian Too" campaign lets Athens visitors stamp their personal "Athenian identity" on their favourite travel photos to share with the world — and possibly win them a trip back to Greece. Click on the arrow to watch the video.
Be an Athenian: It happens every time one of our holidays in Greece comes to a close: I'm at Athens International Airport, waiting for our flight home to Canada, yet part of me feels like Athens is a home I'm about to leave behind. It's an intense, heart-felt emotion that gets even stronger if I start reviewing vacation photos on my camera in the departure lounge to pass time before boarding the plane.
The people who promote tourism to Greece understand that millions of other tourists feel exactly the same way, so they have created a clever new promotional campaign that invites Athens visitors to show the whole world what they love about the fabulous Greek capital city — using their own holiday photos.
Called "I'm An Athenian Too," the campaign is an initiative of Discover Greece, conducted in collaboration with Athens International Airport.
The promotional program is based on a smartphone app that "lets you express the Athenian inside you" by sharing personal travel photos on social media. Users simply download the special app from the I'm An Athenian website, choose one of their favourite Athens photos, and then select a hand-drawn stamp to apply to the image to describe how it captures their feelings for the city. When they share their stamped photo on social media, the picture will automatically appear in the campaign, and their name will be entered into a contest to win great prizes, including trips for two to Athens.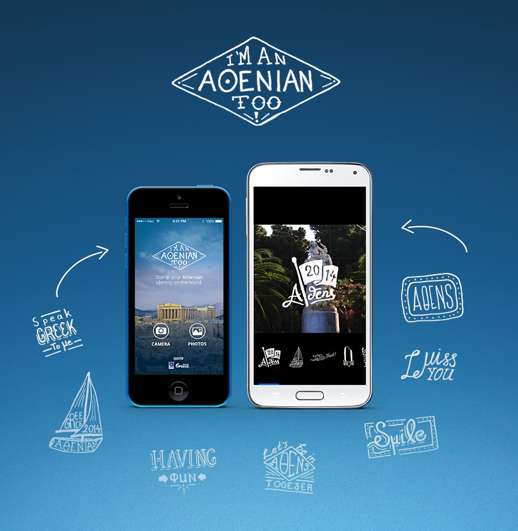 This image from the I'm An Athenian Too campaign shows some of the hand-drawn stamps that contest participants can attach to the Athens travel photos they plan to post and share on social media
 If you've been to Athens and want to enter the contest, click here to obtain further details and to download the app.
For those of you who haven't been to Athens before, here are some photos from the I'm An Athenian Too campaign that just might inspire you to book a trip to this amazing historic city: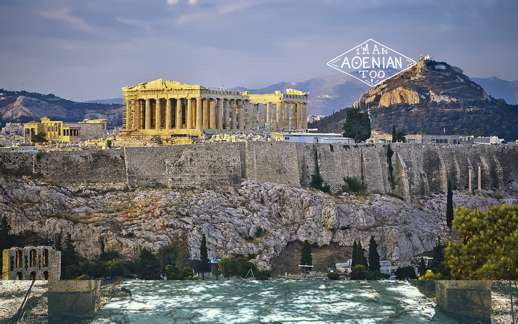 Three must-see Athens landmarks include the world-famous Acropolis and Parthenon plus Lycabettus Hill (upper right)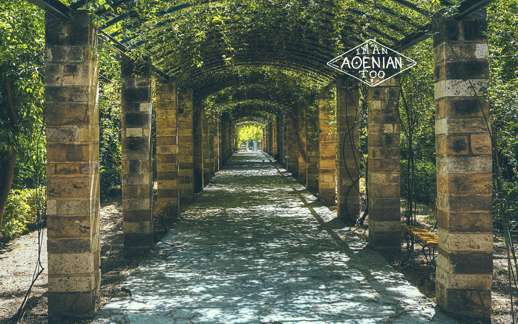 A vine-shaded passageway in the National Garden, my favourite place to visit when I want a break from the hustle and bustle of downtown Athens. The 15-hectare National Garden is a tranquil oasis of parks, gardens and ponds located directly behind the Greek Parliament Building in Central Athens.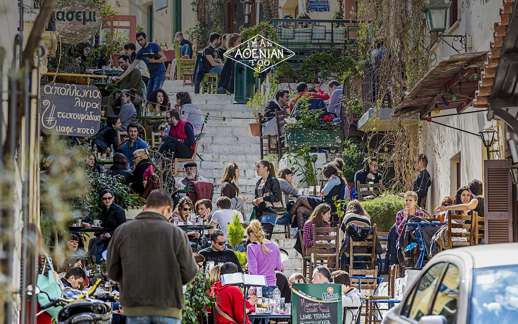 The lanes, alleys and streets of the historical Plaka neighbourhood are packed with delightful cafes, bars, tavernas and shops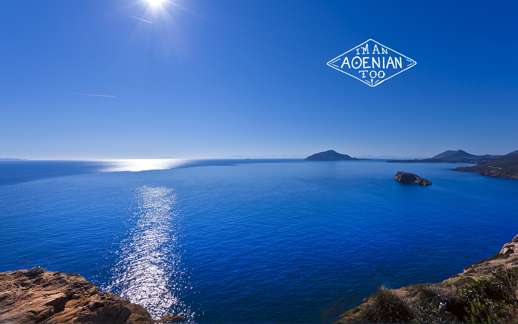 Besides its energetic city core filled with museums, galleries, historic ruins, shops and restaurants, Athens boasts an amazing natural attraction — the Athenian Riviera, an extensive coastline dotted with beautiful parks, footpaths, beaches, marinas, restaurants, nightclubs, and spectacular scenery.