This screencap shows the Athens International Airport website page containing airport apps that travellers can download for their smartphones
The concept for the new "cutting-edge" website, as well as an interesting account of how the delightful design was conceived and created, is described in full detail in a special post on Mozaik's blog.
Below are several screen captures showing some of the website's content. Click on each image to view a full-size version. Better still, visit the Athens International Airport site to check out all its new features for yourself — the various videos alone are well worth viewing.
The new Athens International Airport website offers views of some top attractions in Athens and the surrounding area, including this one of the Panathenaic Stadium, site of the first Olympic Games of the modern era in 1896.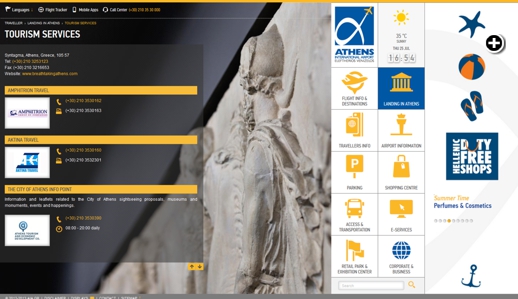 The Tourism Services section of the new website includes listings for the two travel agencies and the City of Athens information kiosk located in the airport terminal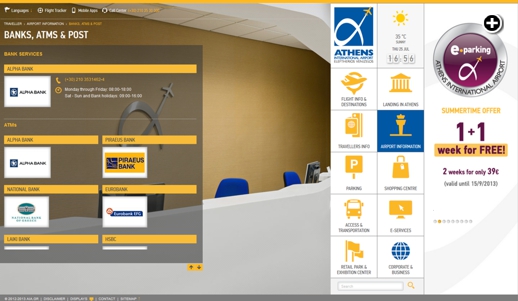 This screen capture shows part of the website that provides information about the banks, ATMs and post office located in the airport terminal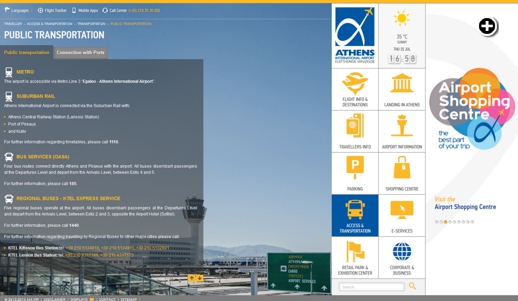 Wondering how to travel to or from the airport? The Public Transportation section explains all the options. The sleek new website was designed by Mozaik  Integrated Digital Marketing Agency