I kept wishing I could hop on a plane and head to Greece, but of course that wasn't possible (direct flights from Toronto to Athens ceased operating around the time the hurricane hit — the normal end-of-season cutoff). SoI went back to my computer and combed through my folders of Naxos photos, hoping that would warm me up and make me forget — for at least a little while — that winter is on its way. It worked!
In case  you're feeling a bit of a chill yourself, here's some Naxos beach photos that might put you in a warmer state of mind.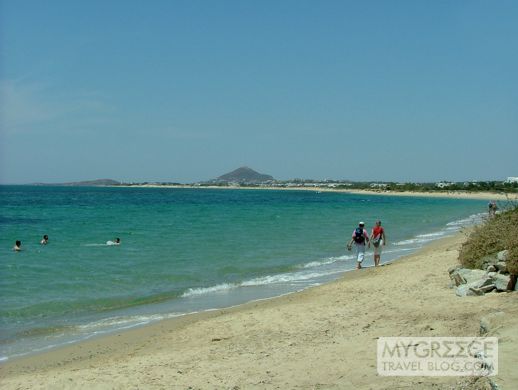 Swimmers and walkers near the southern end of Plaka beach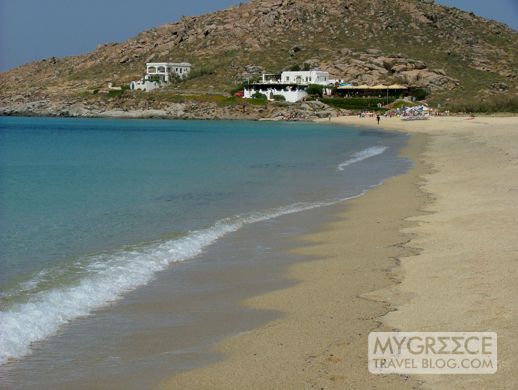 Looking toward Cape Agios Prokopios at the northwest tip of the beach with the same name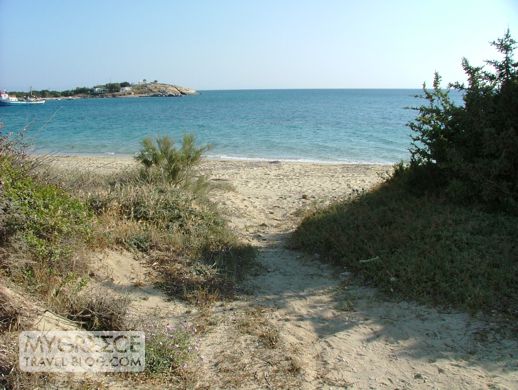 A path leads the way to Agia Anna beach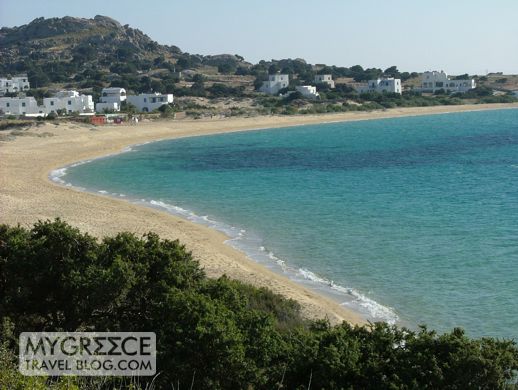 Approaching a section of beach on the north side of Cape Mikri Vigla, a popular windsurfing area. The beach continues on the south side of the Cape.
Stelida beach has excellent views of Naxos Town on the opposite side of Agios Georgios Bay (St George's Bay)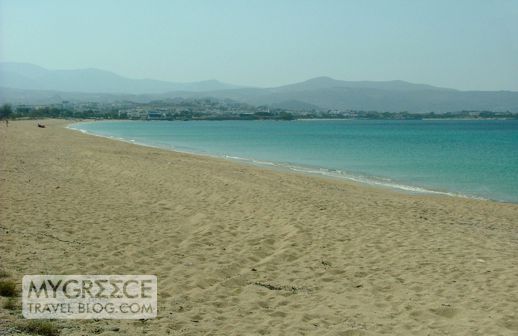 The mountains of Naxos are obscured by an early morning haze over Agios Prokopios beach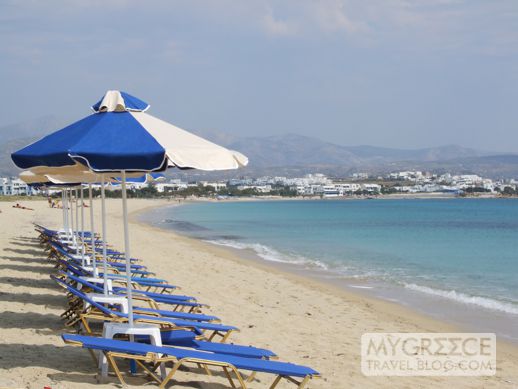 A row of lounge chairs and umbrellas near the northwest end of Agios Prokopios beach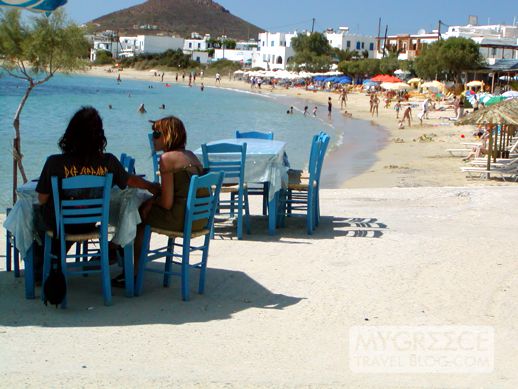 Taverna tables on the pier at Agia Anna beach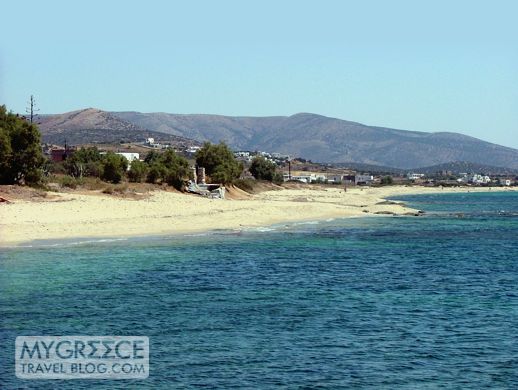 A section of Kastraki beach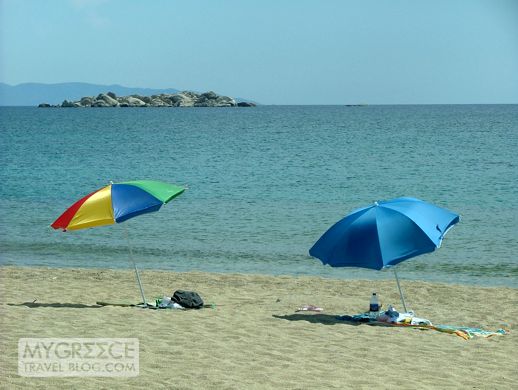 Two umbrellas on Plaka beach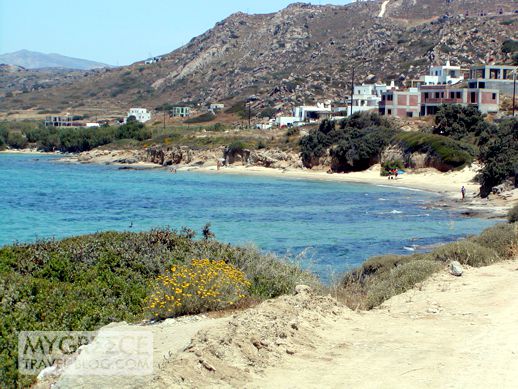 A strip of beach near Orkos, just south of Plaka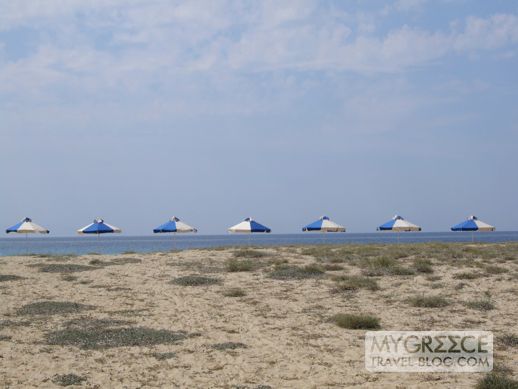 Blue and white umbrellas poke above the dunes on Agios Prokopios beach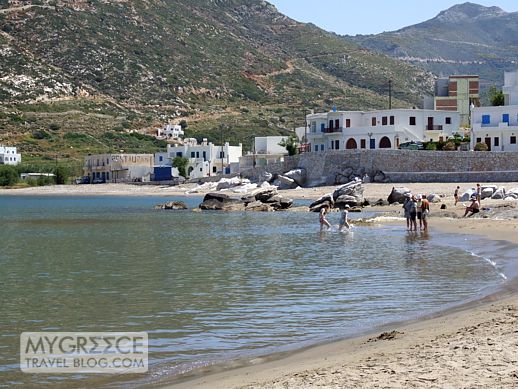 The beach at Apolonos village near the northeast tip of Naxos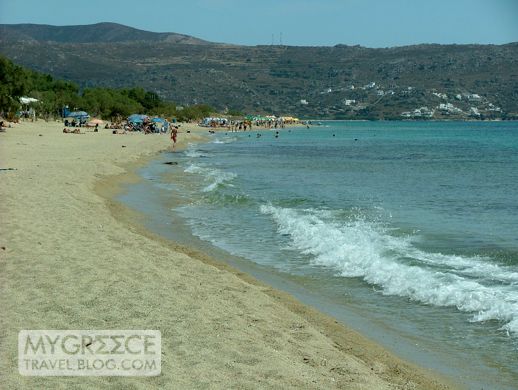 Plaka beach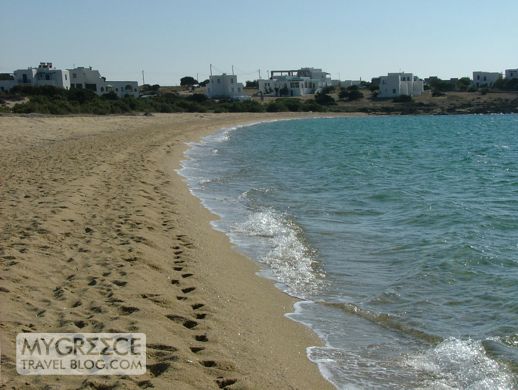 Mikri Vigla beach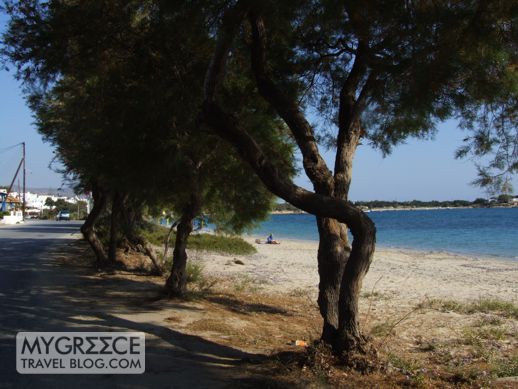 Approaching Agia Anna beach on the coastal road from Agios Prokopios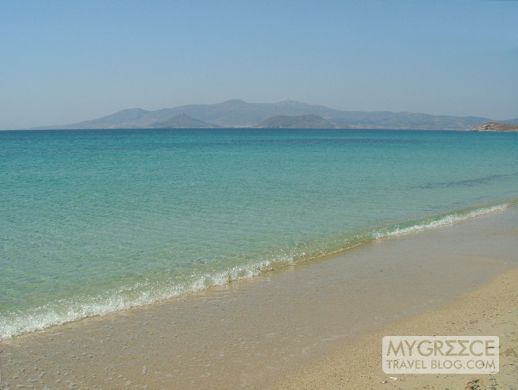 A view of Paros island from Agios Prokopios beach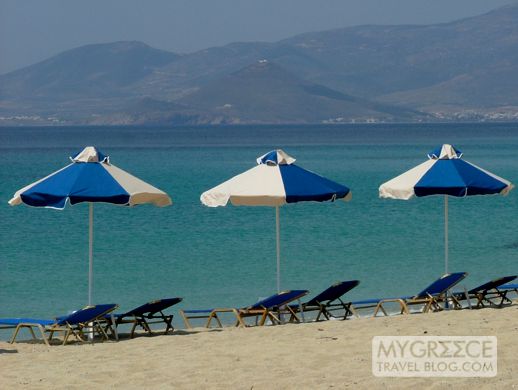 These lounge chairs on Agios Prokopios beach offer a great view of Paros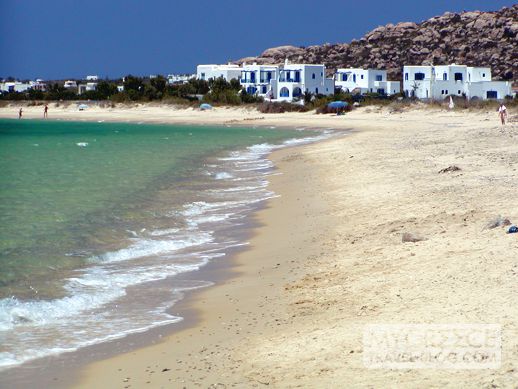 Traditional white and blue buildings near the south end of Plaka beach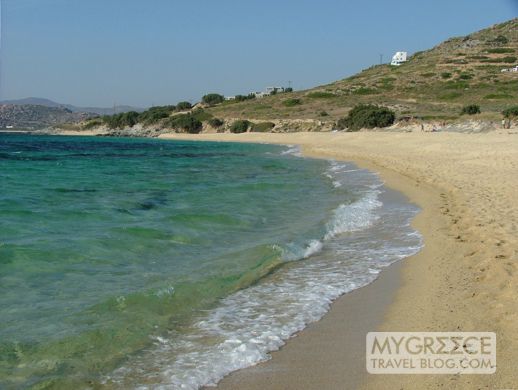 Mikri Vigla beach
Plaka beach view of an afternoon thunderstorm passing over Paros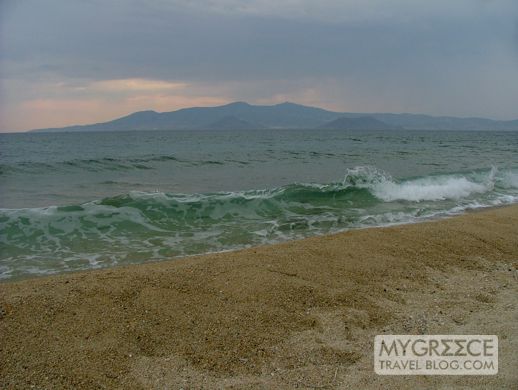 As the thunderstorm advances toward Naxos, winds push big waves against Plaka beach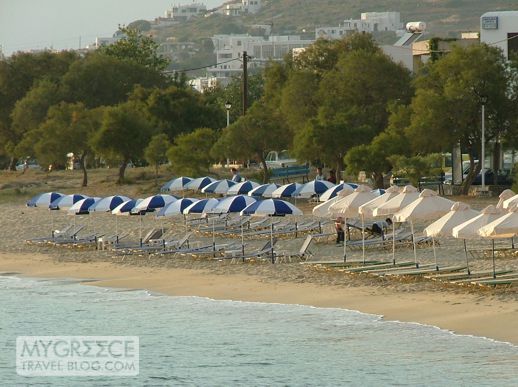 Lounge chairs on Agios Prokopios beach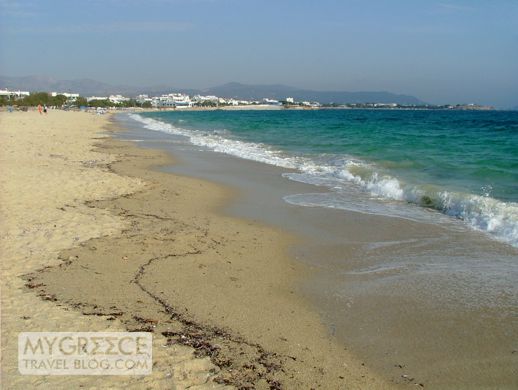 Agios Prokopios beach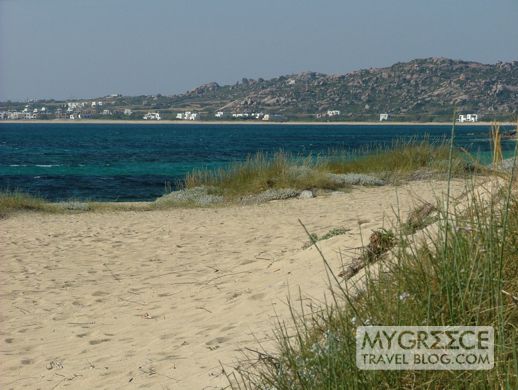 A view of Plaka beach from dunes near Orkos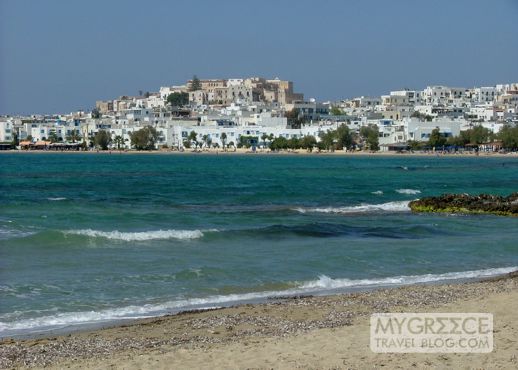 A view of Naxos Town from the far end of Agios Georgios beach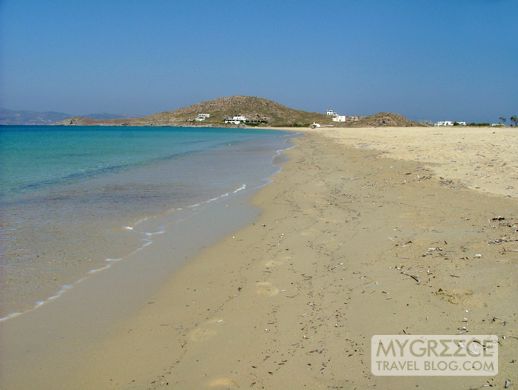 Looking along the beach toward Cape Agios Prokopios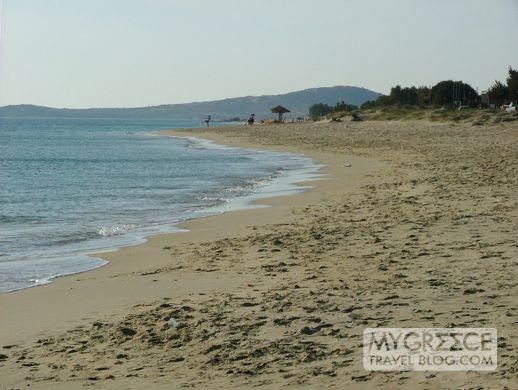 Plaka beach
A rocky islet in the sea is framed by umbrellas and beach chairs on Plaka beach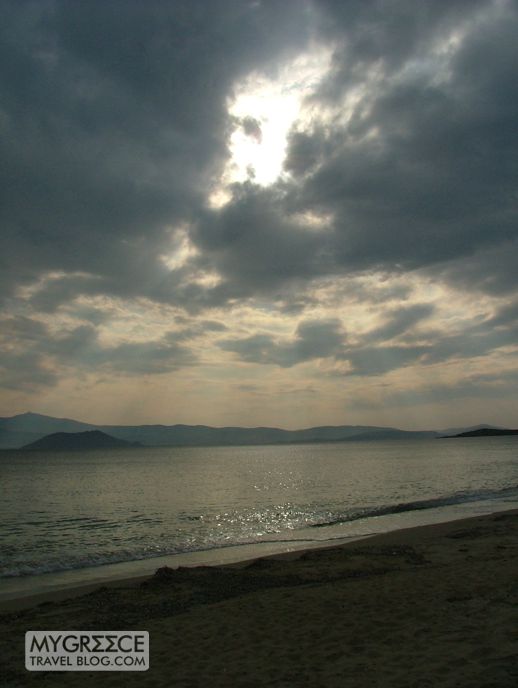 Looking toward Paros from Agios Prokopios as stormclouds pass over the island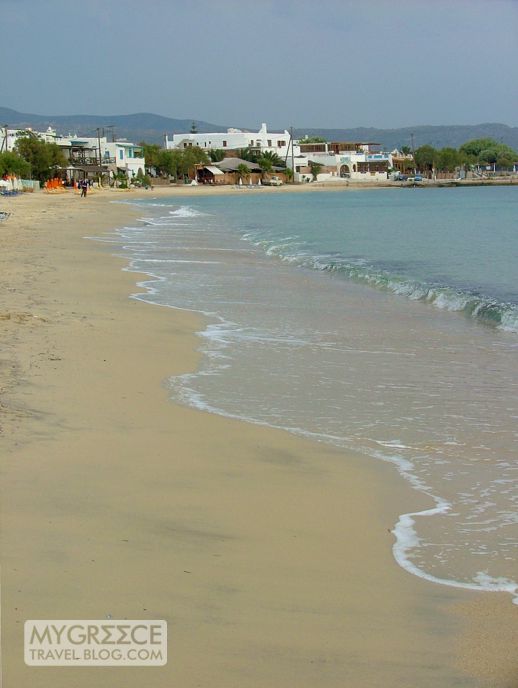 Agios Prokopios beach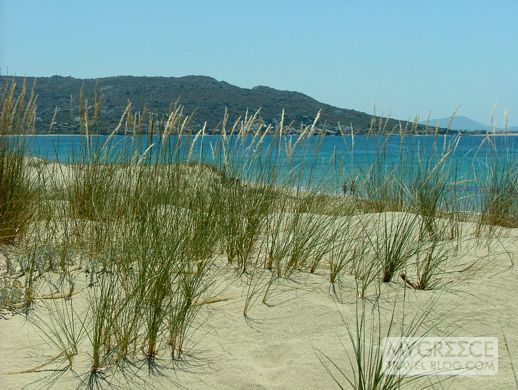 Tall grasses on dunes along Plaka beach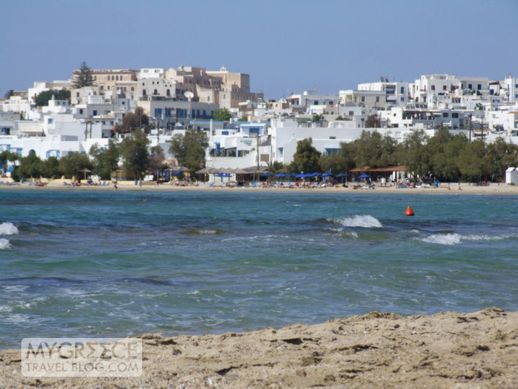 Agios Georgios beach at Naxos Town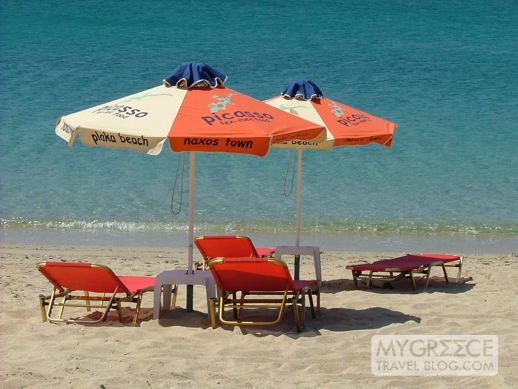 Beach umbrellas advertise the Plaka and Naxos Town locations of the Picasso Mexican restaurant
Mikri Vigla beach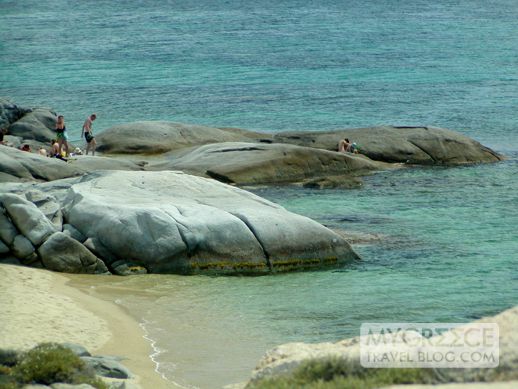 Sunbathers atop the big smooth rocks at Agia Anna beach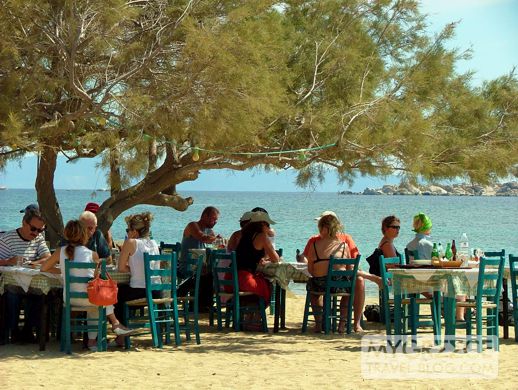 Paradiso Taverna has tree-shaded tables on the beach near Maragas (Plaka)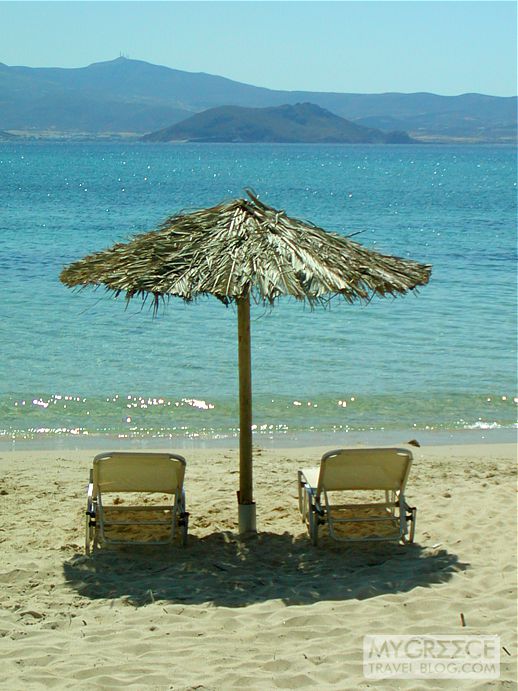 Two sunbeds on Agios Prokopios beach look directly toward Paros island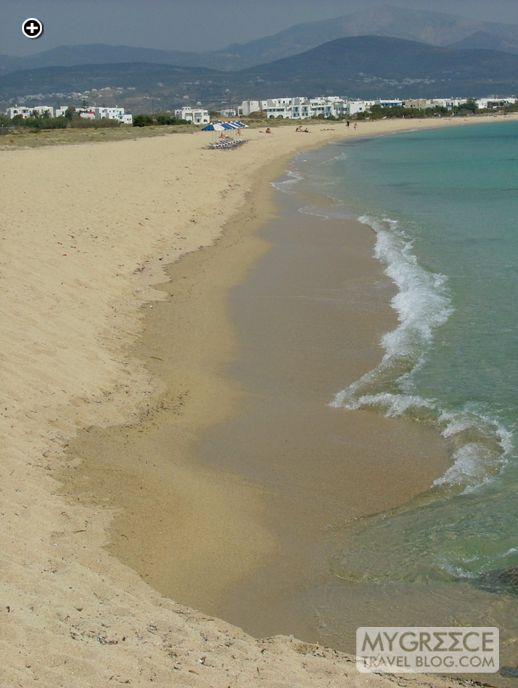 Looking across Agios Prokopios beach from the hill at the northwest tip of the strand