~ New Mykonos beach club venues for 2016, continued from page 1 ~
Lia beach house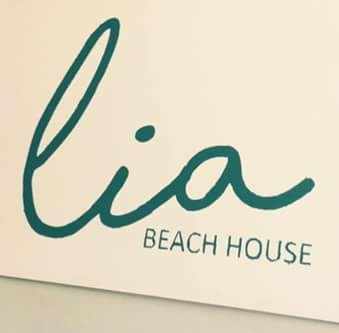 For many people, eardrum-bursting music and wild parties are the first things that come to mind when someone mentions the words "Mykonos beach bar." But there's good news for visitors who would prefer to chill out at a beach bar that doesn't have gigantic speakers constantly blasting loud music — Lia beach house is just for you. 
Boasting luxurious lounge chairs and umbrellas on one side of lovely Lia beach, the Lia beach house has a bar with food and beverage service, but no DJs or loud tunes. "It's a zen place — no music —  and the rules are: relax relax relax!" a  beach house representative told me.
Besides wine and cocktails, guests can order salads, sandwiches and sweets from the beach bar menu, and enjoy their snacks and drinks from the comfort of their sunbeds.
For 2017, Lia beach house is planning to add a traditional taverna to its beachfront location.
Below are some photos that have appeared on the Lia beach house Facebook page: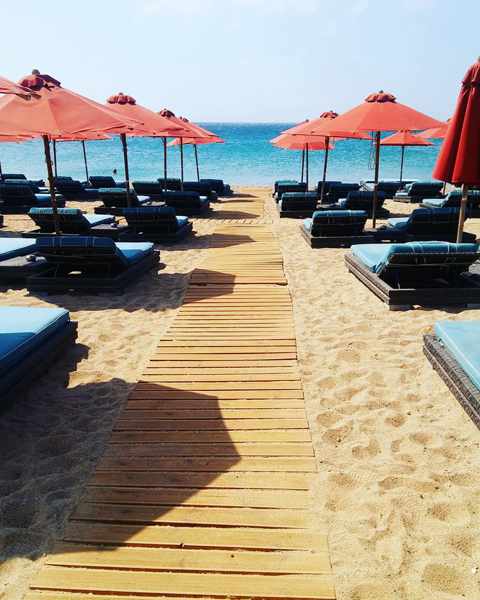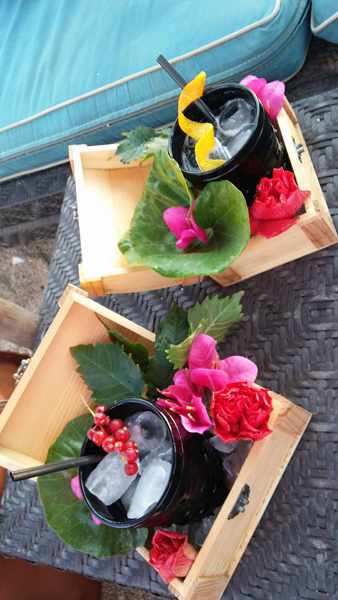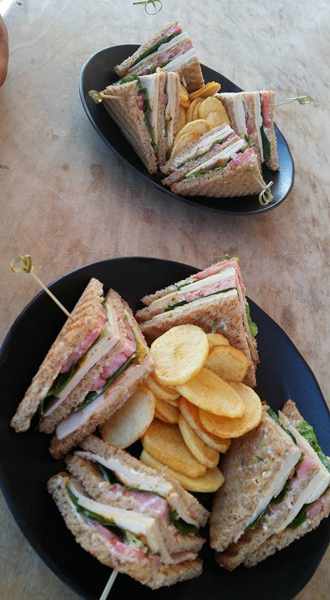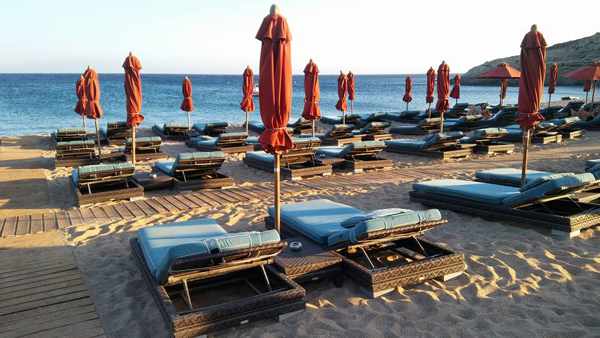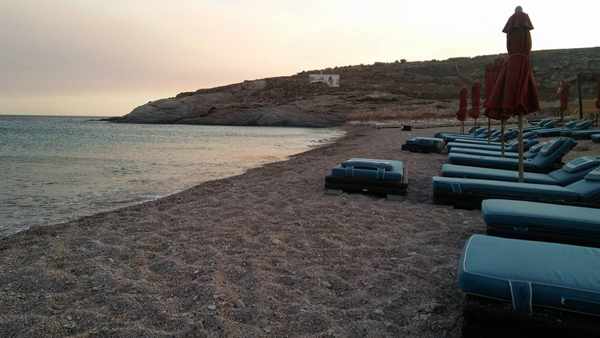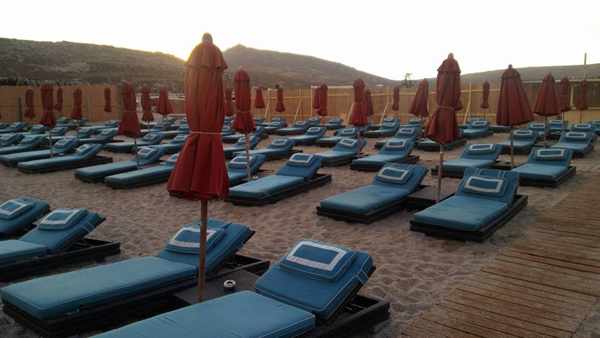 Rakkan Mykonos
The newcomer to Kalo Livadi beach is Rakkan Mykonos, which had aimed to open during the second half of May but didn't officially open until June 15. It's a summer venture for Rakkan Bar Restaurant, a popular Japanese fusion restaurant and lounge in the Kifisia district of Athens. Rakkan will transform the beachfront location previously occupied by Monarch, a beach bar, restaurant and nightlife venue which opened in late May 2015.
Details about Rakkan are scant, but on May 17 the venue announced on Facebook that it is collaborating with Chinawhite, which operates London's exclusive VIP nightclub Libertine, and also hosts top-flight party events, like the ones being held July 1 and 2 during the Henley Royal Regatta. "Are you ready for our – very – special surprises?" Rakkan teased in its announcement. Another May 17 post on Facebook confirmed that the Rakkan restaurant will feature "Japanese Fusion cuisine at its best with a Mediterranean touch!"
For its part, Chinawhite posted on Facebook that "Chinawhite at Rakkan Mykonos is set to be the most talked about location of the 2016 season. Open 7 days a week, with a first class programme of unique and exciting events, we cannot wait to welcome you to the island." 
Rakkan kicked off its debut season with a pre-opening house party on June 17, and followed up with its official opening bash on June 19.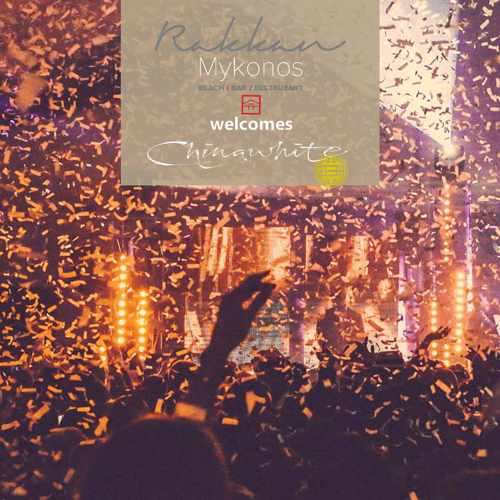 Rakkan posted this image on its Facebook page May 17 to announce its summer collaboration with London's Chinawhite.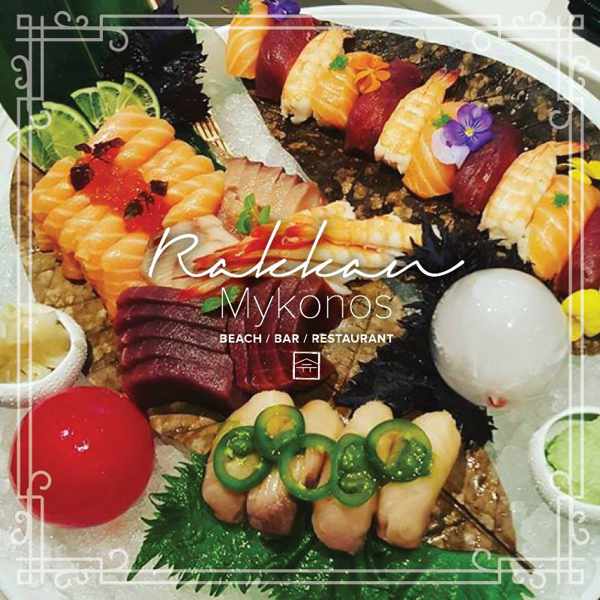 Like the Rakkan restaurant in Athens, Rakkan Mykonos will spotlight Japanese fusion cuisine "with a Mediterranean touch."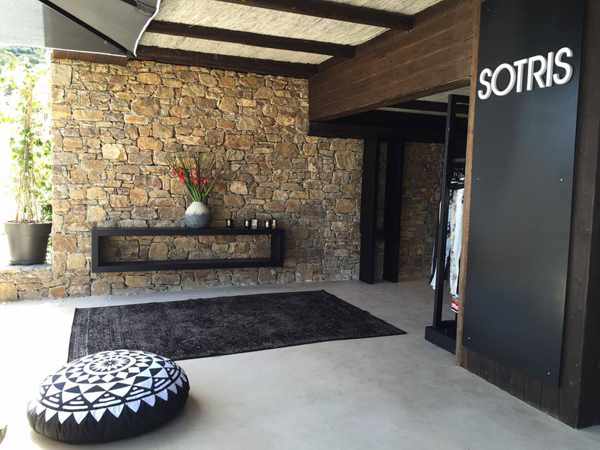 Besides its restaurant and beach club, Rakkan Mykonos features an in-house Sotris fashion boutique
Below are several artistic renderings that illustrate the distinctive figure Rakkan will cut on the Kalo Livadi beachfront.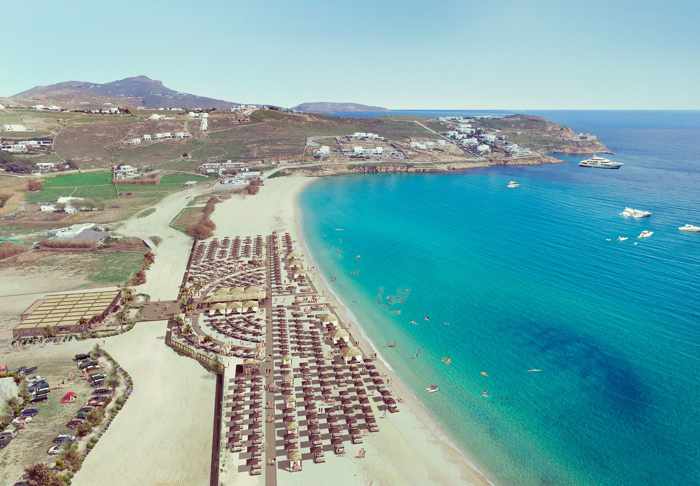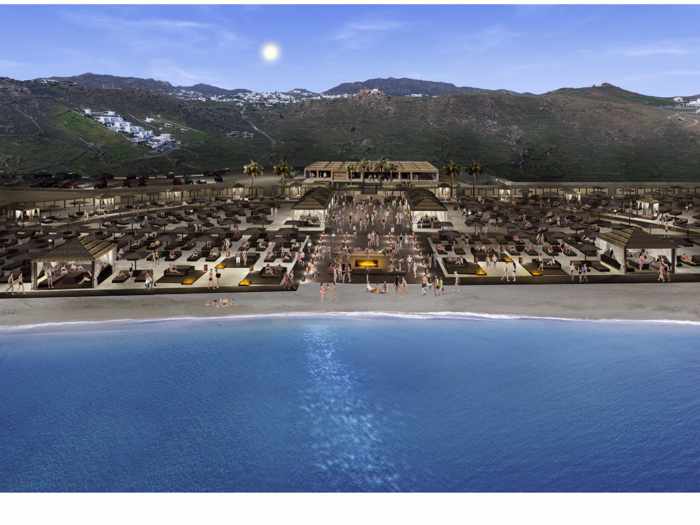 And here are several Rakkan Mykonos restaurant photos that have been shared on social media: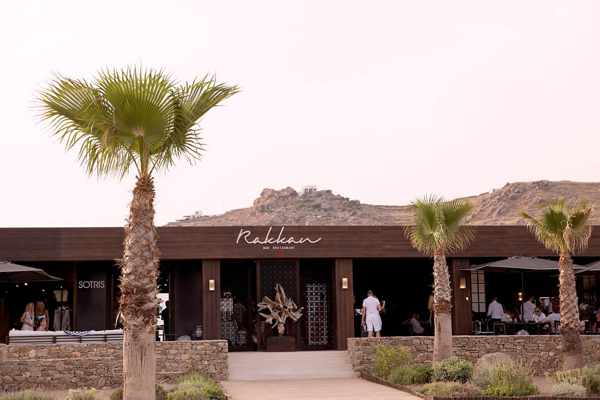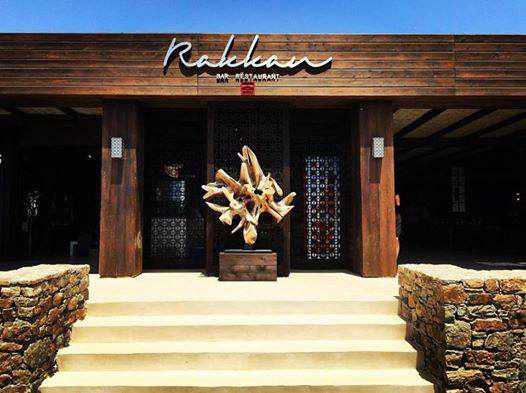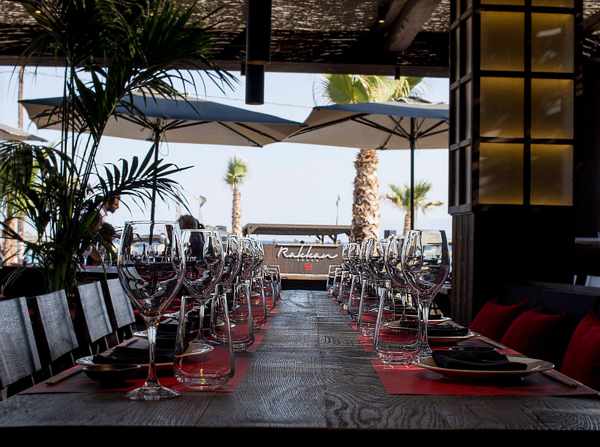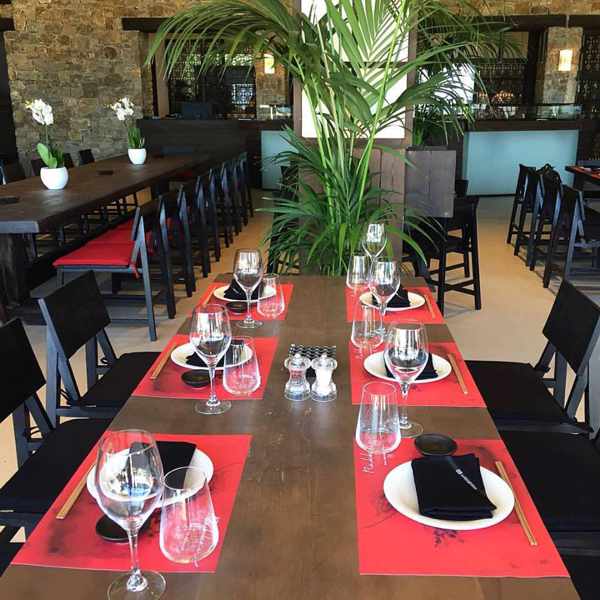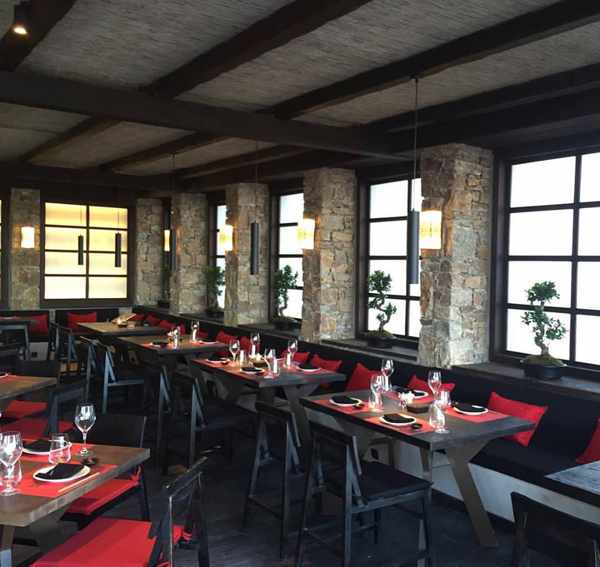 Monarch Beach Club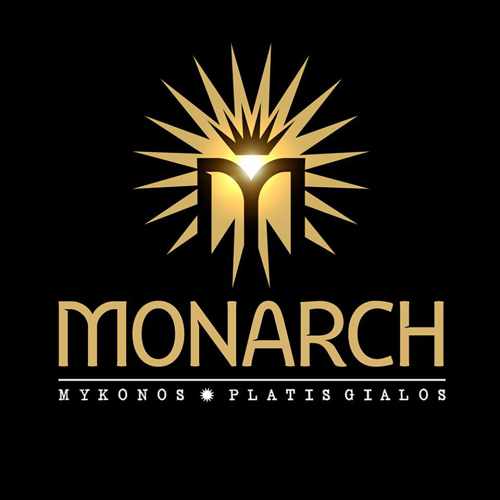 Monarch has moved to Platis Gialos beach, where it will host sunset beach parties and offer a new after-dark entertainment option for the popular family-oriented resort area, where nightlife in past summers has been limited to Greek nights, a couple of open-air beachside cocktail lounges, and occasional parties at several of the beach strip's restaurants. Monarch will be located in premises near the Hotel Lady Anna. Monarch launched its new season and christened its new location with an opening party on May 28. 
Like Rakkan, Monarch has roots in Athens — it's a summer business offshoot of the Dream City restaurant and nightclub located on Petrou Ralli street near the city's Ilioupoli metro station.
I profiled Monarch last year in my post Mykonos set for 2015 season with over 100 new places to eat, drink, shop, sleep and party, an extensive report about the dozens of new businesses that opened on the island for the 2015 tourist season.
That post noted Monarch's goal was to provide an upscale beach resort experience with fine dining, wine and cocktails, a luxurious beachfront with beverage service, a fashion and accessories boutique and a mini-spa facility. Monarch also made its mark as a special events party venue, hosting top international DJs as well as live performances by popular Greek music groups and singers including Melisses, which gave at least five shows at Monarch last summer.
Though details about the Platis Gialos location are few at this point, it's clear that Monarch will continue to target luxury travellers, a lucrative market that has been rapidly expanding on Mykonos during the past several years.
A Monarch representative gave me the following description of what visitors can expect from the new venue: "Monarch is a place created with exquisite taste only for those who can appreciate it… For those who know how to enjoy a unique dining experience prepared by one of the best international chefs awarded with Michelin star… For those who want to embark on a refreshing and delicious trip by drinking a cocktail signed by a world class Barman… For all of you who are ready to indulge in sin of a unique party in Mykonos, when the sun goes down!!! Monarch… Forget what you've seen before…"
Below are several photos that have been shared on social media to show off Monarch's new digs at Platis Gialos: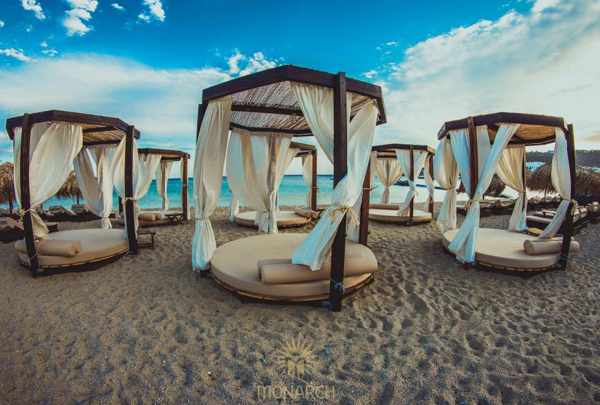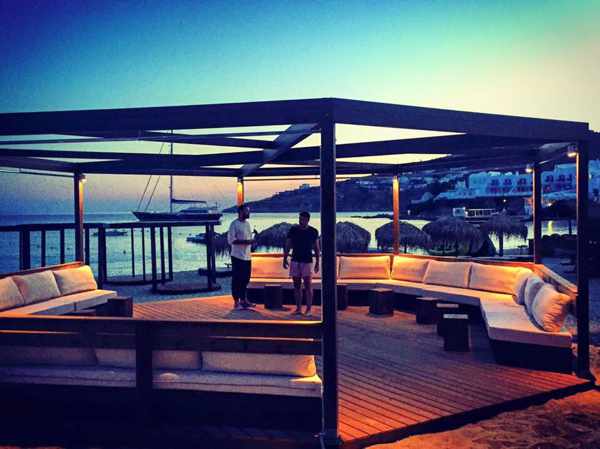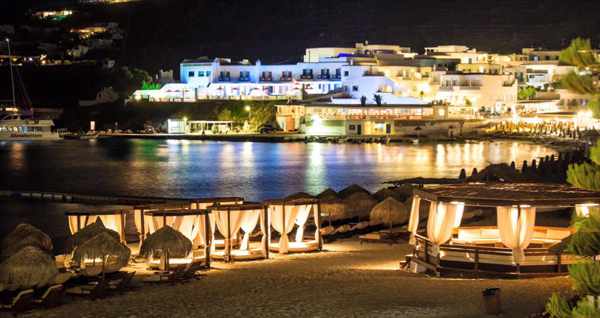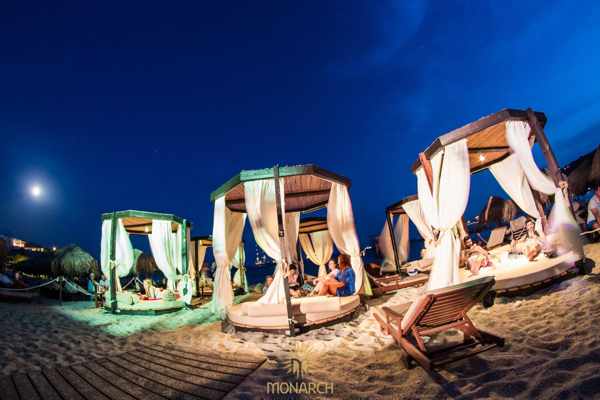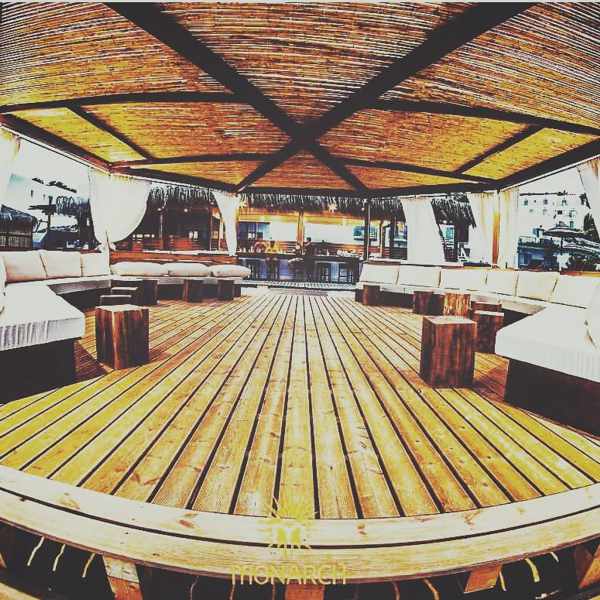 Sueno Village Beach Club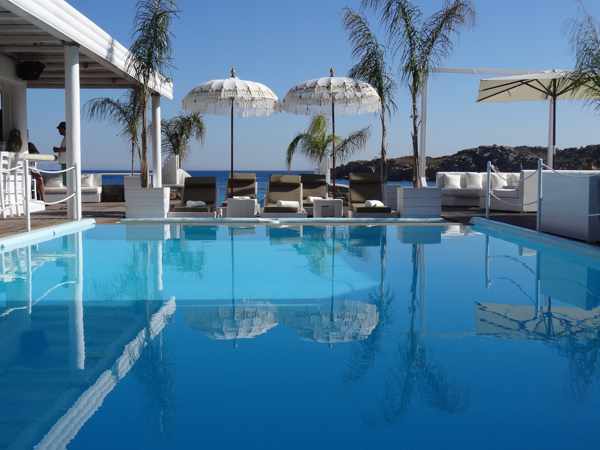 Sueno Pool Bar at Paraga beach has been revamped into Sueno Village Beach Club for 2016. The place was previously popular for its pool parties, which will continue again this summer, but this year it's looking to make an even bigger and more memorable impression with signature cocktails, sushi and shisha as well. 
The club's website says Sueno Village is a project of "a crew of brothers and childhood friends" who didn't want to keep looking for the perfect club, so they created their own– with stylish lounges, a swimming pool, and a dance floor. By day, guests can relax to chill-out music, and at sunset they can partake in daily pool parties. After dark, they can party to phat beats and "the best house music on the island." Special party events featuring international DJs will be held from time to time.
The club is open from 11 a.m. daily.
Below are club photos that Sueno Village has shared on social media: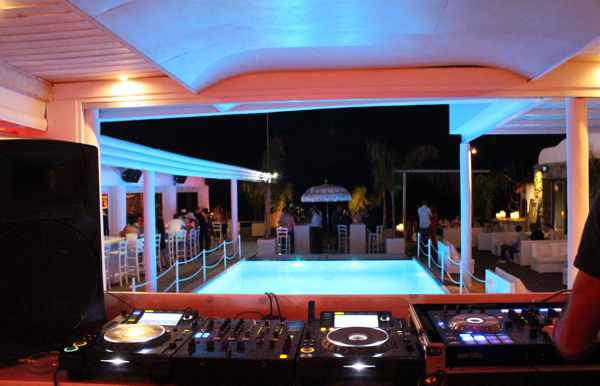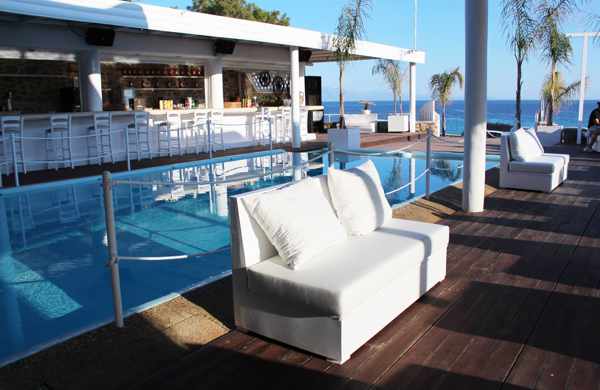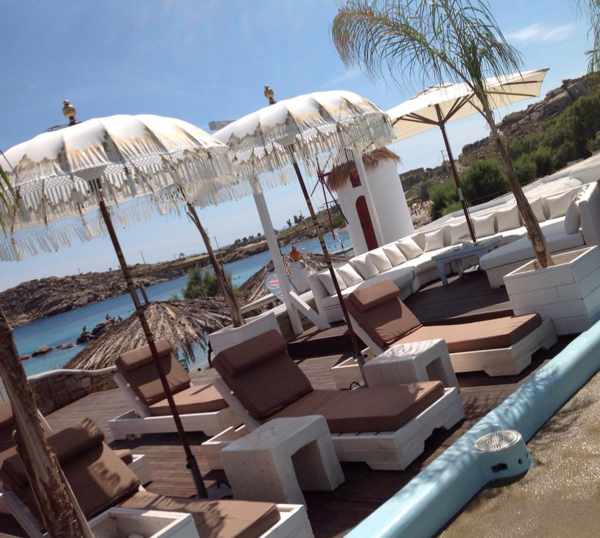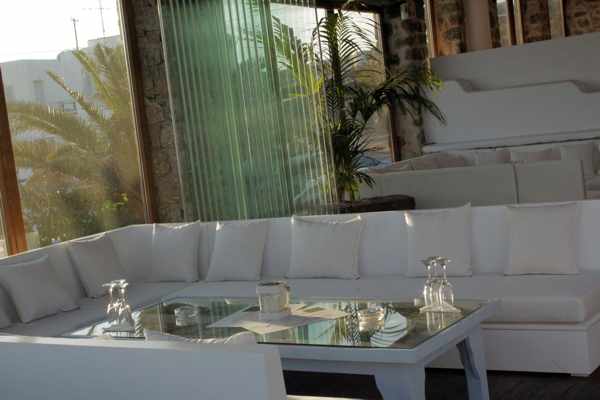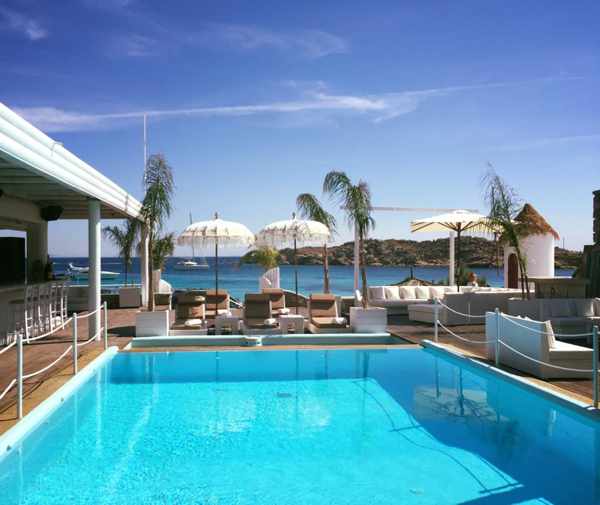 Jumeirah Mykonos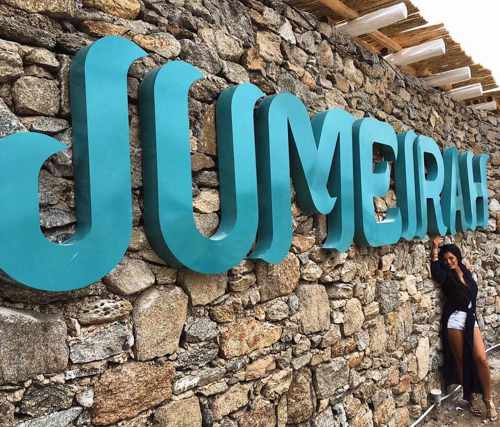 Originally scheduled to open in May, Jumeirah Mykonos Beach Resort started its first season on June 8 at Agia Anna beach (the small beach situated between Platis Gialos and Paraga). It's located in the premises that had been occupied the previous two years by LaMED restaurant and bar. 
Jumeirah doesn't have a website, and doesn't provide much information on its Facebook page apart from numerous photos that have been posted since the spring. The pictures indicate the club offers a bar, restaurant and shisha, as well as sunbeds and umbrellas on its beachfront.
Below are some of the photos that Jumeirah has posted on Facebook: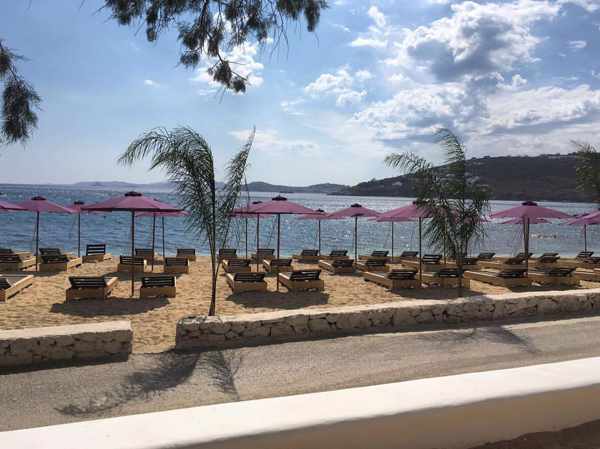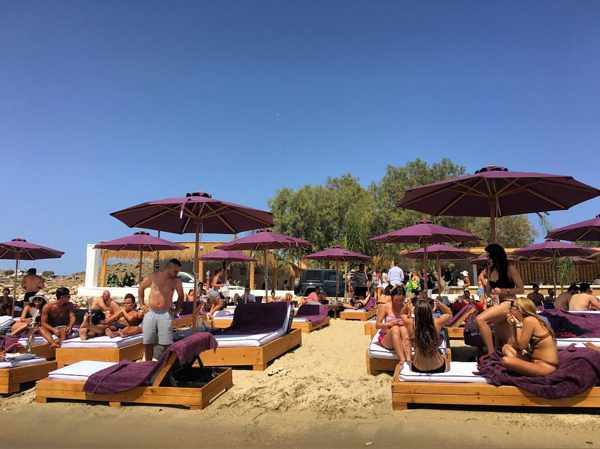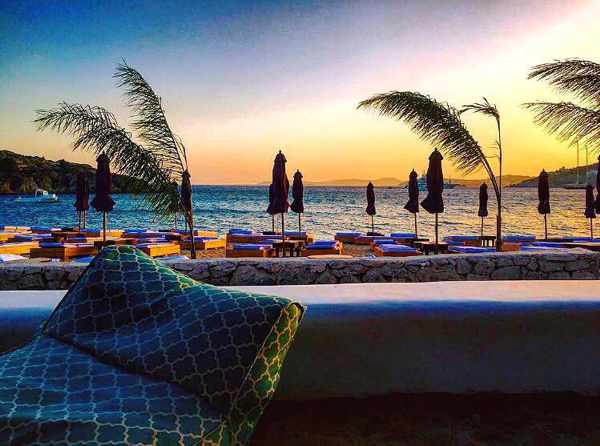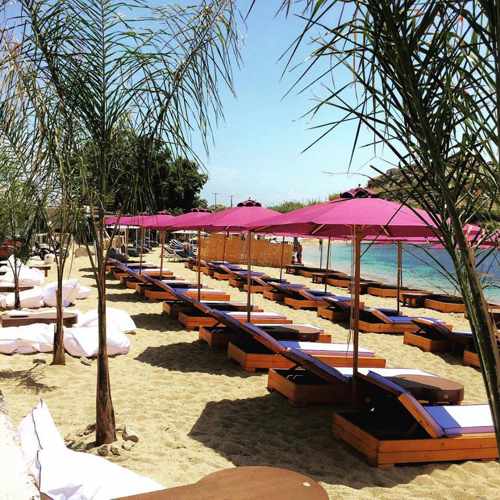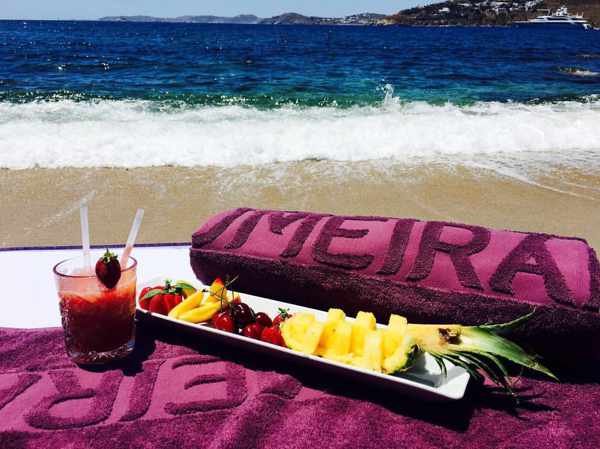 This promotional video for Jumeirah was published on July 21 
Principauté de Mykonos — Panormos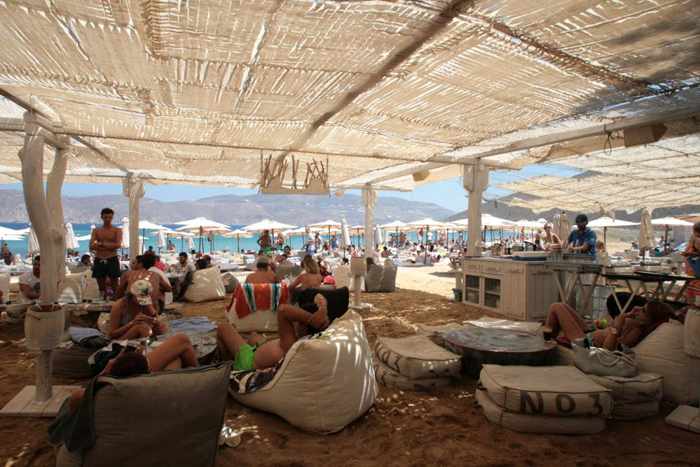 This photo from 2015 shows how the Panormos Beach Resort bar used to look before the club undertook extensive renovations during the off season ….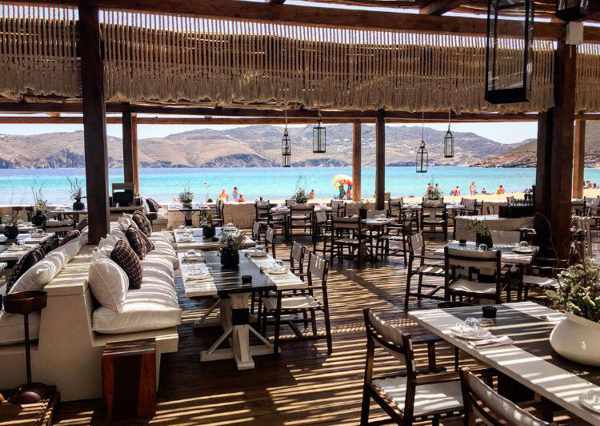 … and this is how the venue looks for 2016 with its chic new decor and redesigned beach club facilities. It has a classy brand-new name, too: Principauté de Mykonos — Panormos
Returning visitors will notice some remarkable changes to Panormos Beach Resort this summer — it has totally redesigned its premises, its beachfront and its restaurant menu and, as of June 24, has re-branded with a new name: Principauté de Mykonos — Panormos. But repeat Mykonos vacationers who have regularly made the rounds to the island's other top beach clubs will see a familiar face leading the Panormos restaurant team — George Papageorgiou. Well-known to many Mykonos regulars from his years managing Nammos at Psarou beach, as well as Scorpios at Paraga beach last year, George will bring to Panormos the trademark Mykonian hospitality and enthusiasm that has earned him a reputation as one of the island's best restaurant hosts.
Restaurant guests will discover a new menu designed by executive chef Avgeria Stapaki. Dishes created by Avgeria  "and her team of culinary experts will lead us to experience mindblowing dining sensations through new colorful gastronomic delights that look as beautiful as they are delicious," according to a press statement issued by the resort. 
More changes will be seen on the golden sands of the resort's beautiful beachfront.
"The new spectacular settings of the revamped beach designed by prominent architect Thanassis Kyratsous create the backdrop for an unforgettable summer experience. With full respect to the natural beauty of the beach, every detail has been carefully considered to deliver luxury at its most unpretentious," the press release stated.
Principauté de Mykonos — Panormos opened at the beginning of June. Its website promises "a delightfully relaxed Zen atmosphere, unpretentious and elegant."
"Looking out over the stunning vista of Panormos Bay, you can admire the unrivalled views of the Aegean Sea, while relaxing in a captivating Bohemian chic setting with super sleek architecture, interior and landscape design. Enjoy some seriously lazy lounging on the wooden decks overlooking the stunning beach; or simply lie on the beach surrounded by the crystal clear waters. When the sun goes down, enjoy your dinner in the lavish, romantic and charming nautical atmosphere of the dining areas," the website adds.
Besides its restaurant, bars and beach, the resort boasts a clothing and accessories boutique that offers "irresistible fashion statement outfits and premium jewelry to dress and impress."
Below are photos of Principauté de Mykonos — Panormos from social media: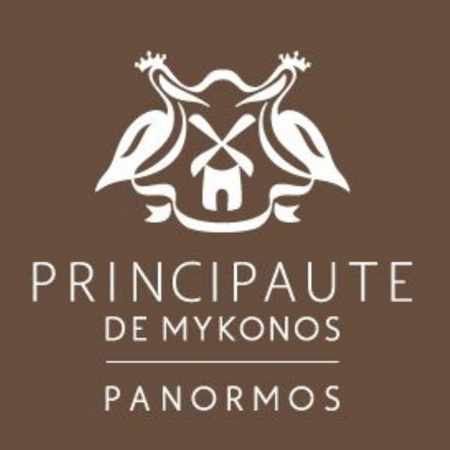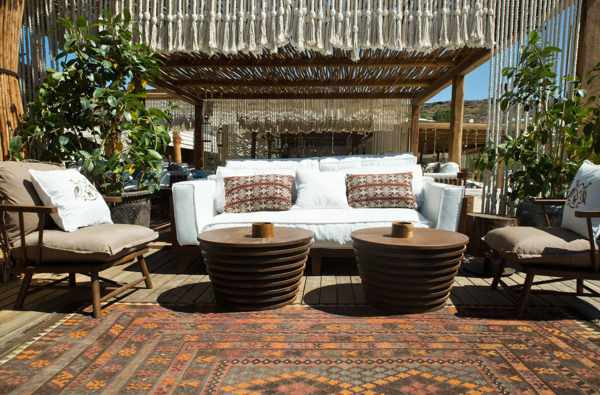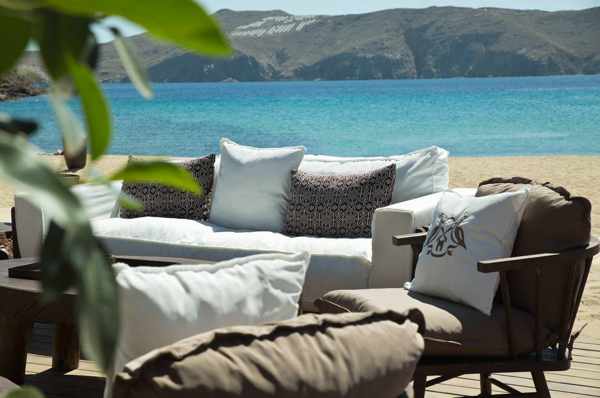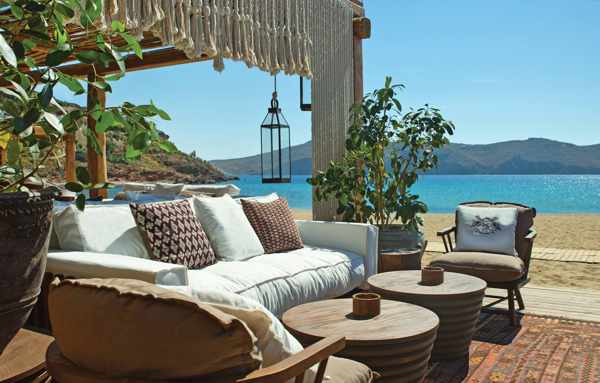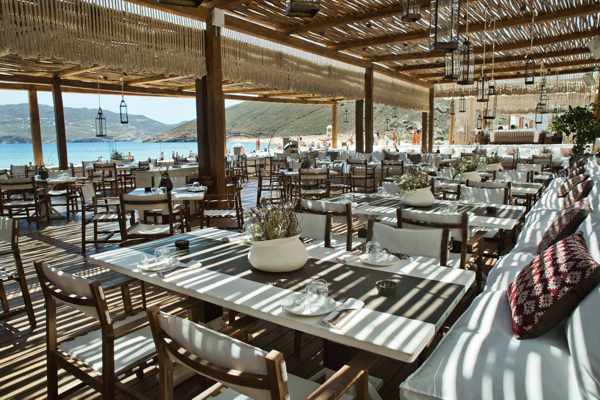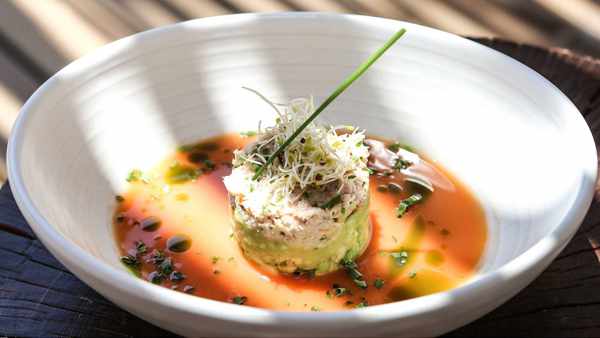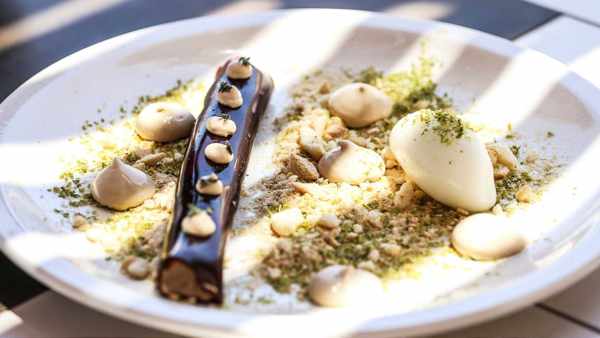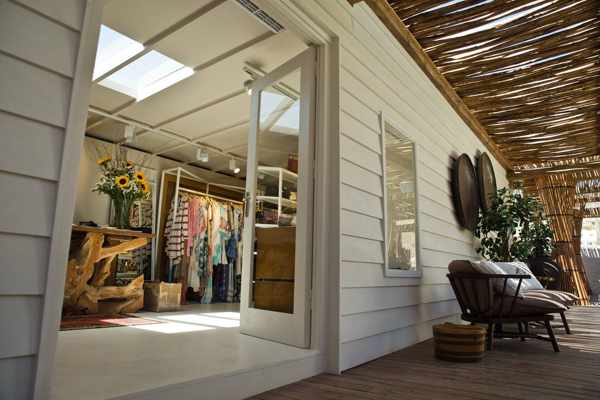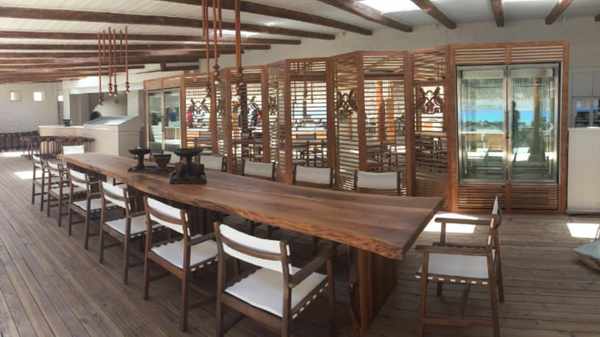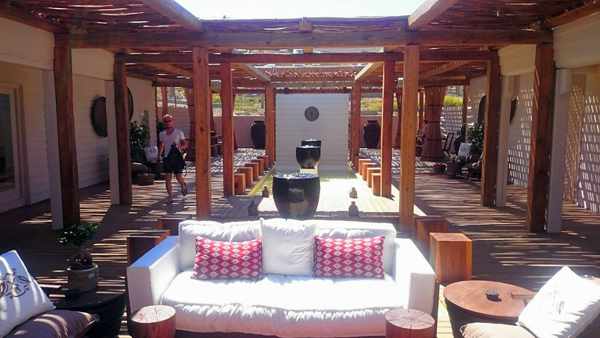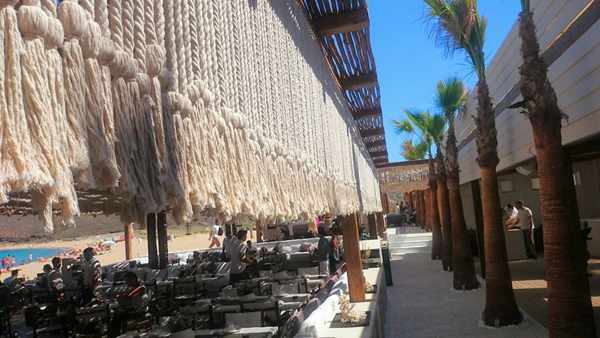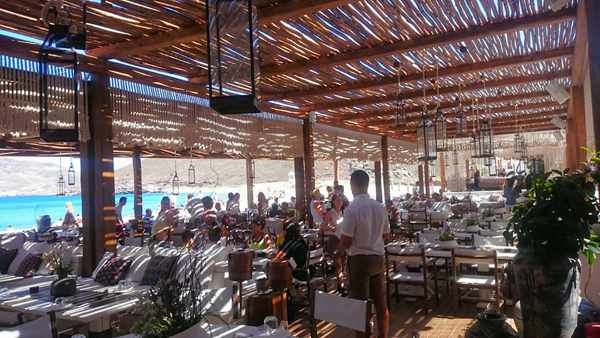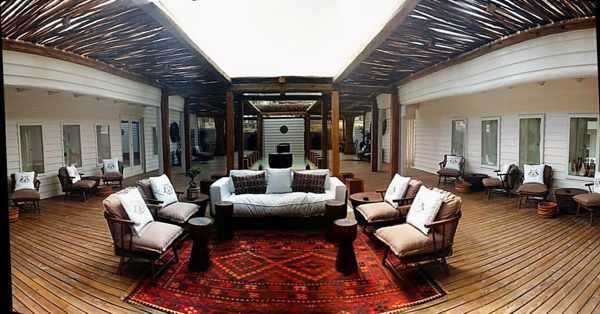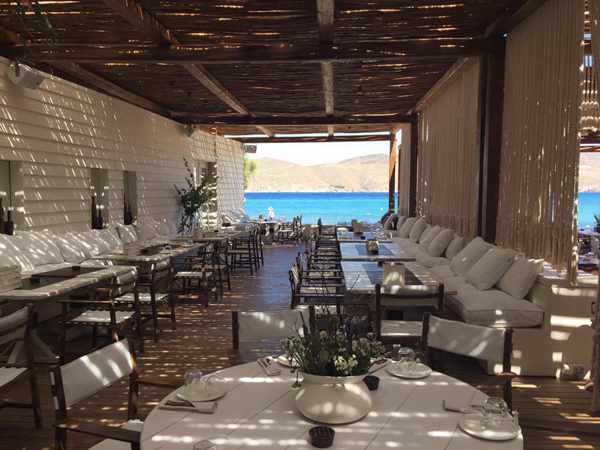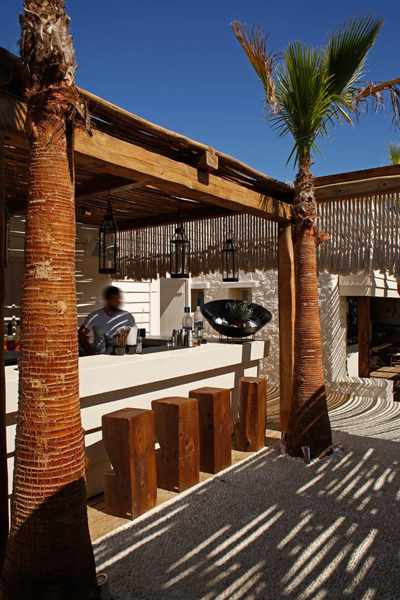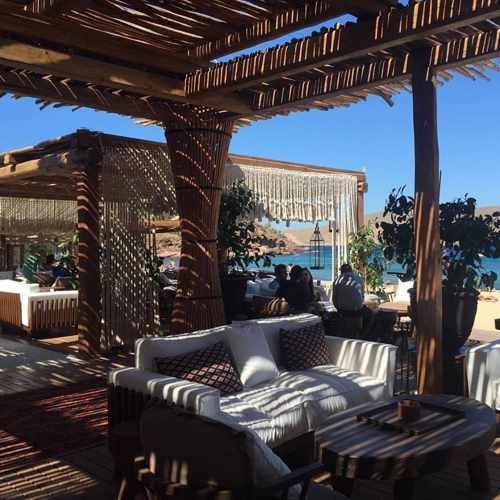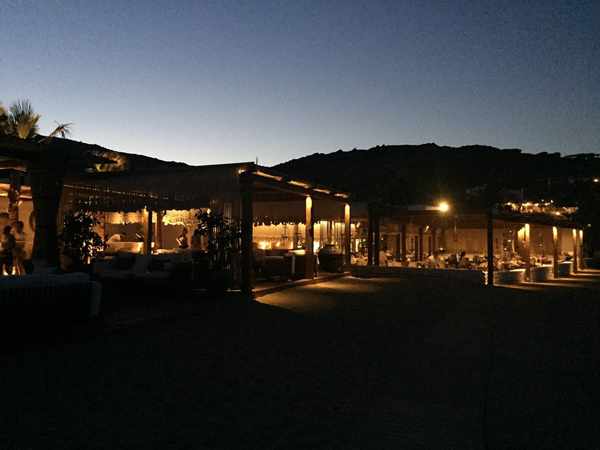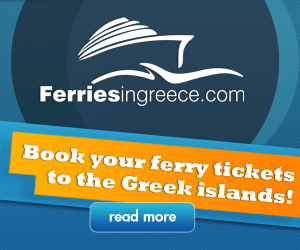 Liasti Mykonos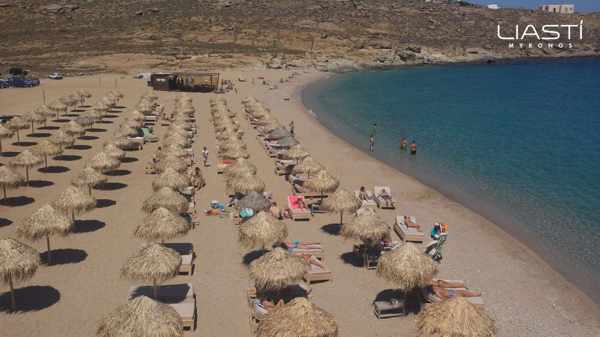 The former Liasti restaurant has been relaunched this year as Liasti Mykonos.  Located at Lia beach, Liasti had received good press and positive reviews for its cuisine over the last couple of years. But for 2016, the place has been redesigned and its focus has been expanded to include not just food and drinks, but also music entertainment,  a fashion boutique, and a massage and wellness center. Local media have reported that the renovations cost upwards of €1 million. 
According to the club's website, "Liastì Beach Resort is an oasis of relaxation and stylish entertainment facing the beautiful Lia bay.  Cafe, restaurant, lounge area, sitting area and boutique with minimal and fashionable finishing touches, great care and attention to details: an exclusive and comfortable beach in daylight, Liastì, with the first rays of sunset, becomes a stylish and cosmopolitan meeting place where you can taste Mediterranean flavours and exotic cuisine, captivated by the location atmosphere on the unmistakable notes of international artists."
Below are photos of Liasti that the resort has shared on social media: