~continued from page 1 ~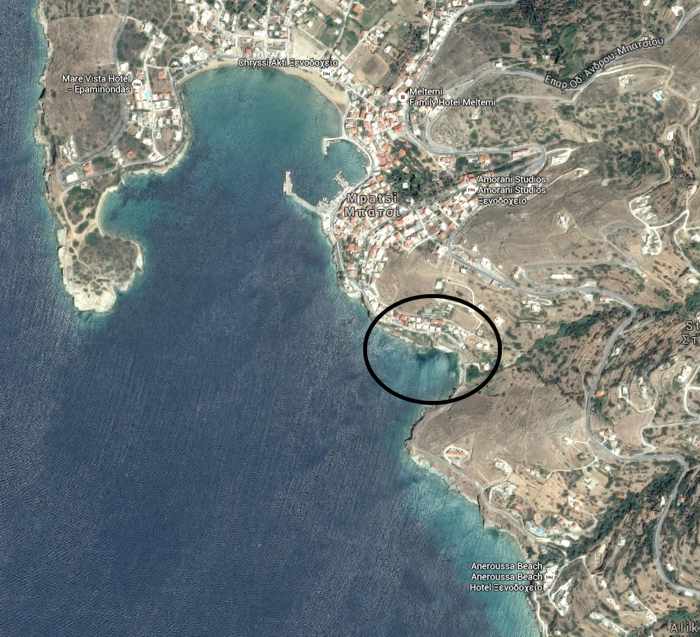 I circled Stivari on this Google map to show the area's convenient close proximity to Batsi village 
 Stivari in photos
Below is a series of photographs that we shot in and around Stivari. You can view full-size versions of the photos, along with dozens more, in my Stivari album on Flickr.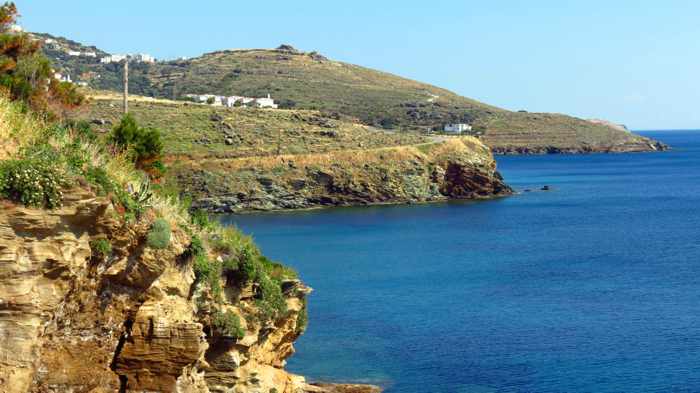 View along the Andros coast at Stivari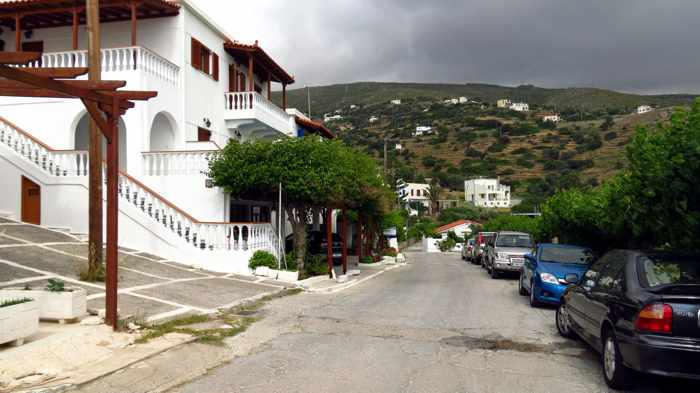 Street view toward one of the steep hills behind Stivari area
Some of the studio apartment buildings overlooking Stivari Bay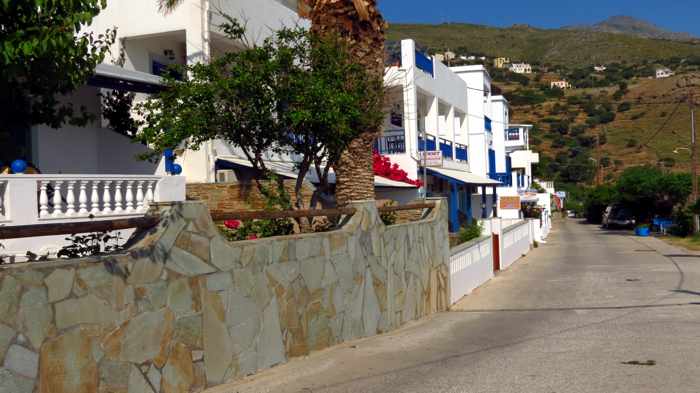 A row of studio apartment buildings along the road
Sunset-hour view down the road through Stivari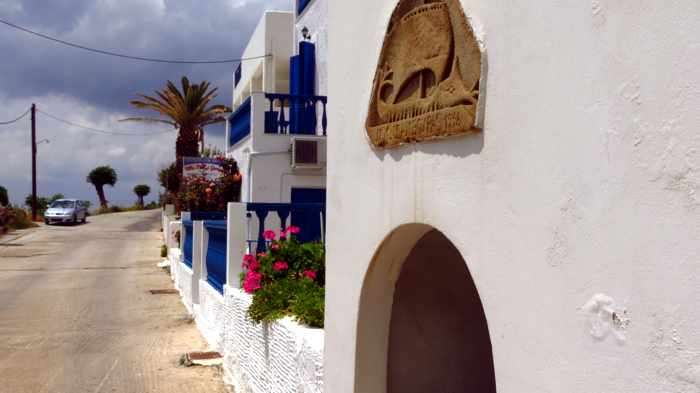 On the road in front of Villa Pitsa & George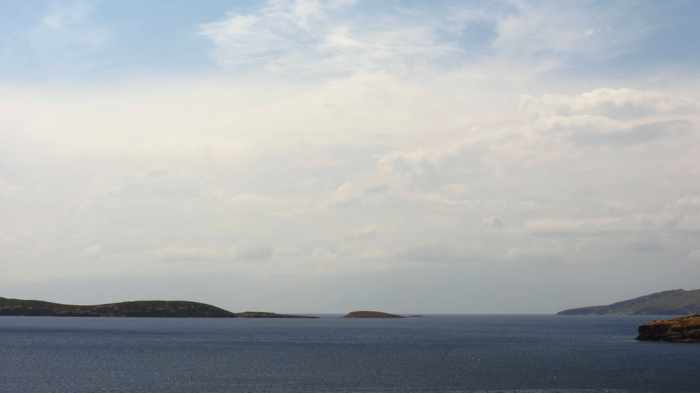 Stivari view of small islands near Andros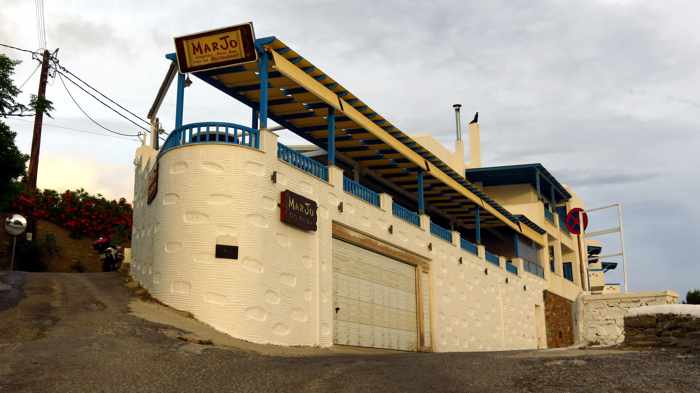 Street view of the Marjo cafe and pool bar at the Anemos Studios hotel complex on the edge of Stivari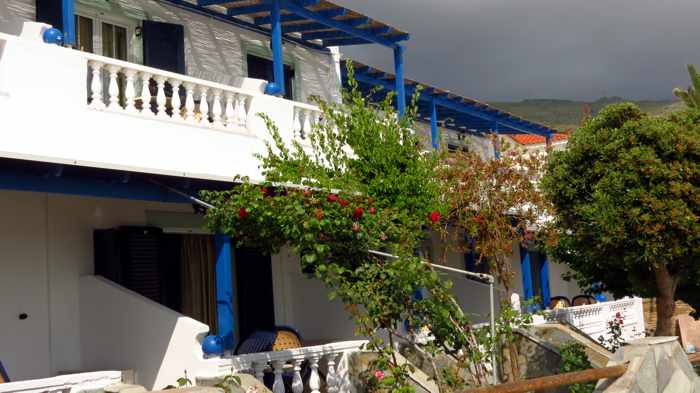 Balconies and terraces at some of the studios along the road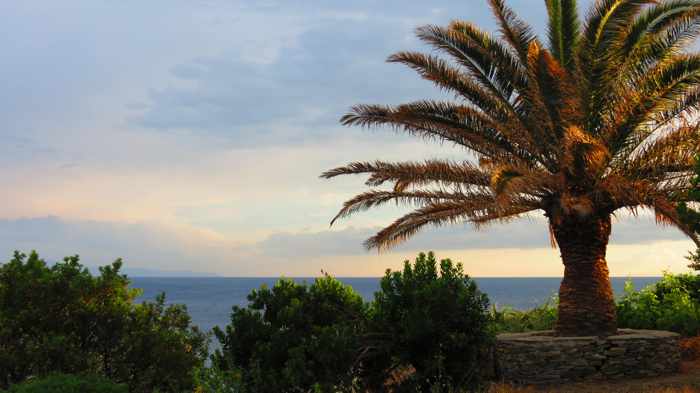 A palm tree and bushes at one of the studio apartment building's outdoor sitting areas atop the coastal cliffs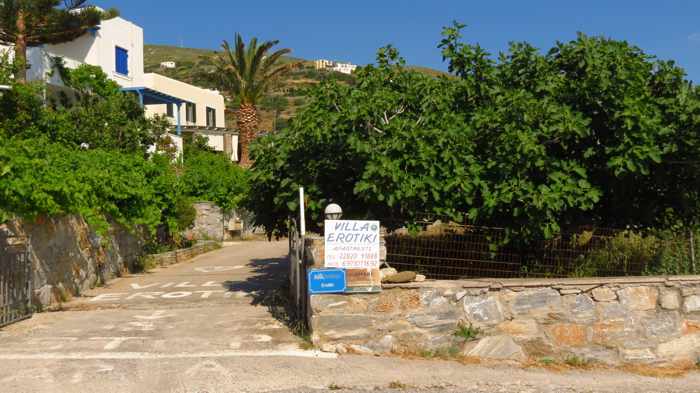 Entrance driveway to the garden and landscaped grounds of Villa Erotiki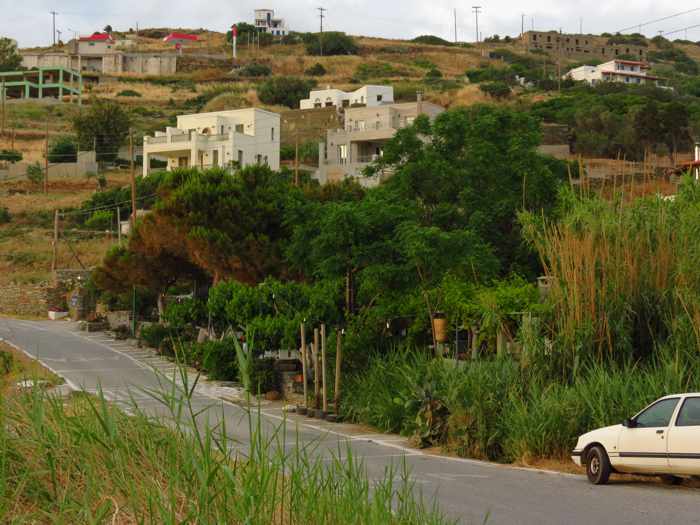 The large open-air terrace for O Biomixanos restaurant sits beneath that lush, thick canopy of trees and plants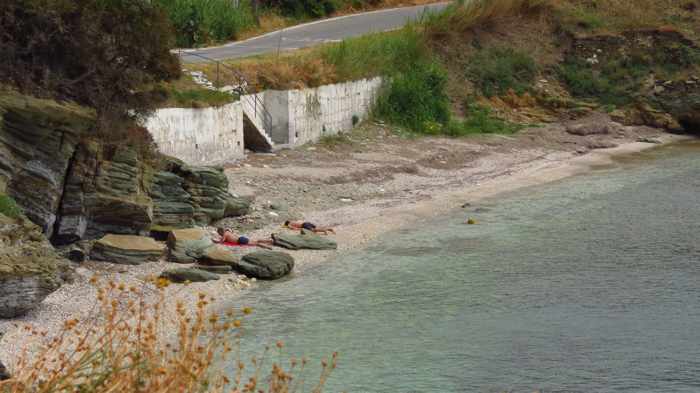 Stivari beach, a small strip of sand and stones, is situated directly across the road from O Biomixanos restaurant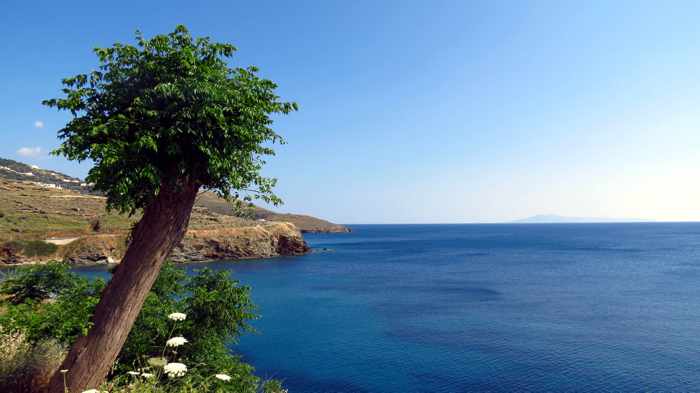 Some of the studio apartment buildings have outdoor sitting areas on the opposite side of the road. This is the view from one of them.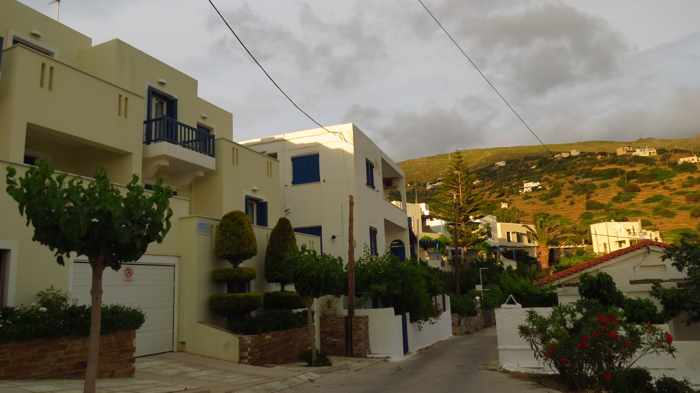 Sunset-hour view of some of the studio apartment buildings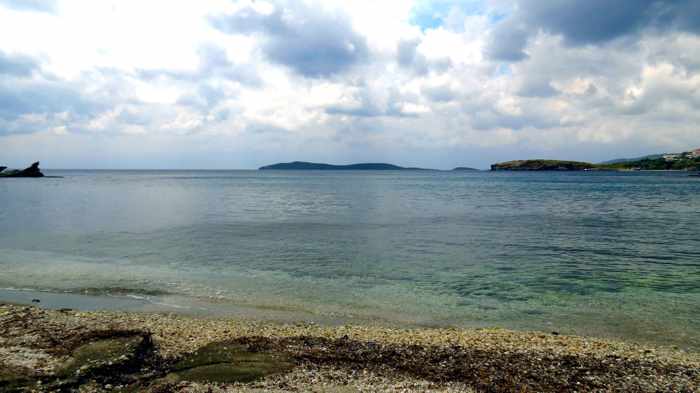 Looking out to sea from Stivari beach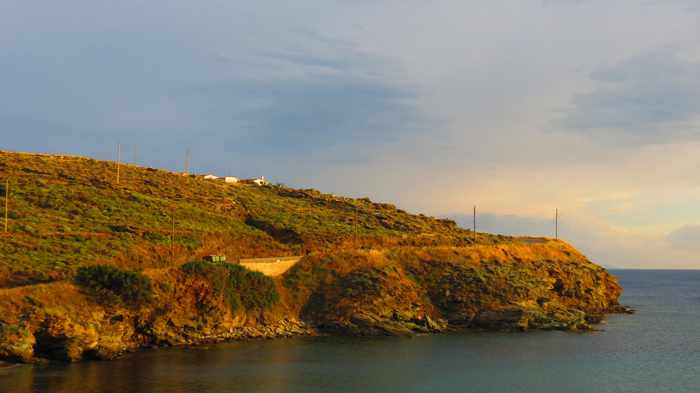 The headland between Stivari and Delavoyia beach. The Blue Bay Resort Village and the Aneroussa Beach Hotel are just a 5-to 10-minute walk up the road that winds over the peninsula.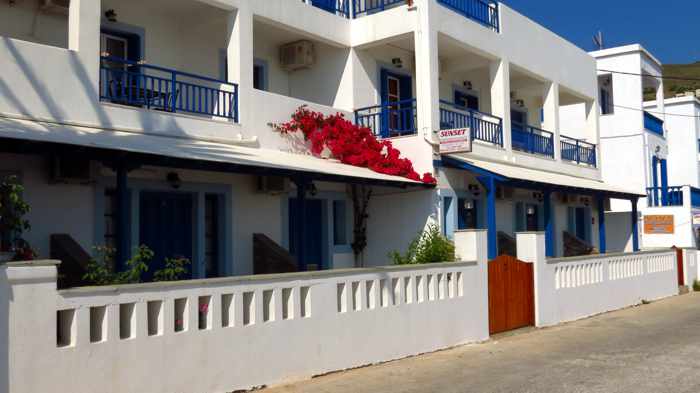 Street view of Sunset Studios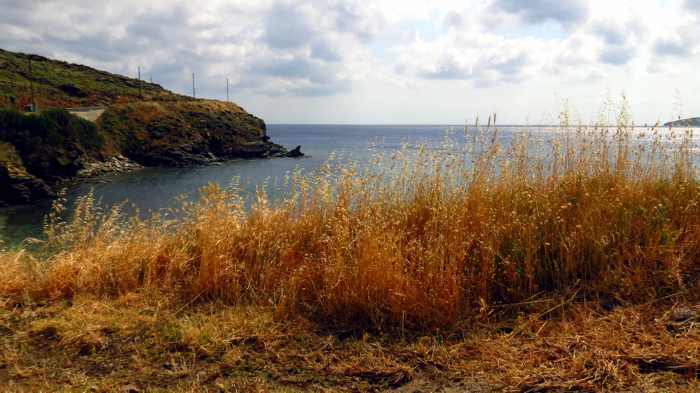 Coastal view from the side of the road in Stivari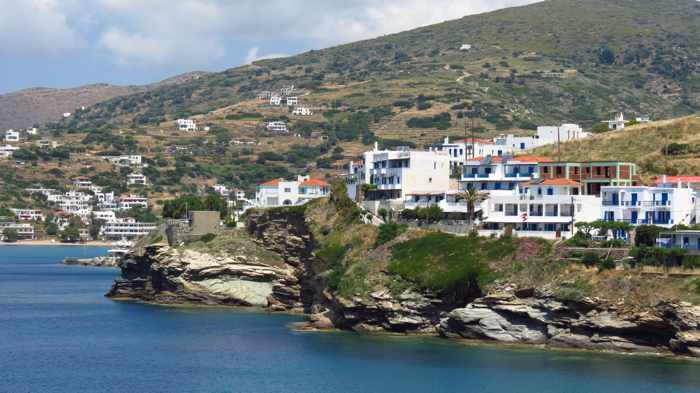 A view toward Batsi bay (left) and some of the studios at Stivari (right)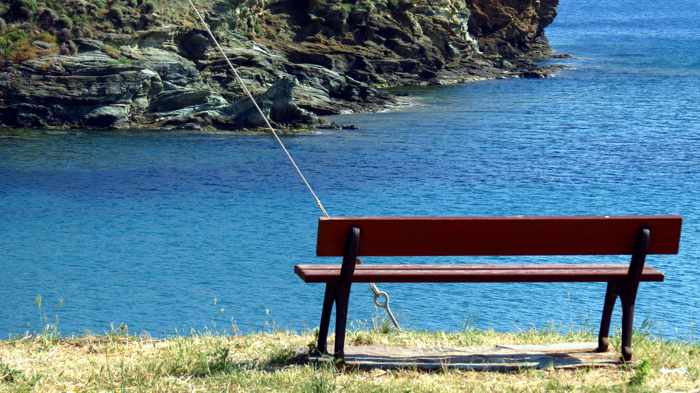 A bench on the clifftop above Stivari Bay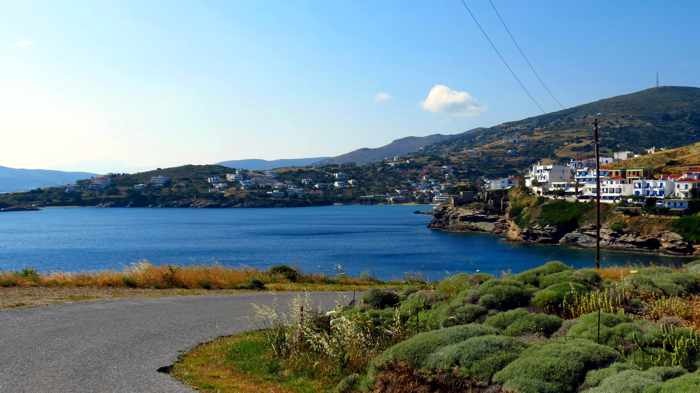 Approaching Stivari on the road from Delavoyia beach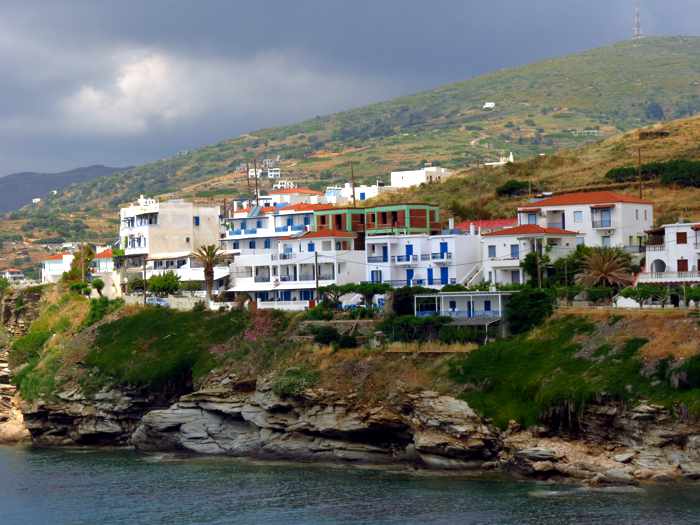 Stormclouds pass above some of the studios in Stivari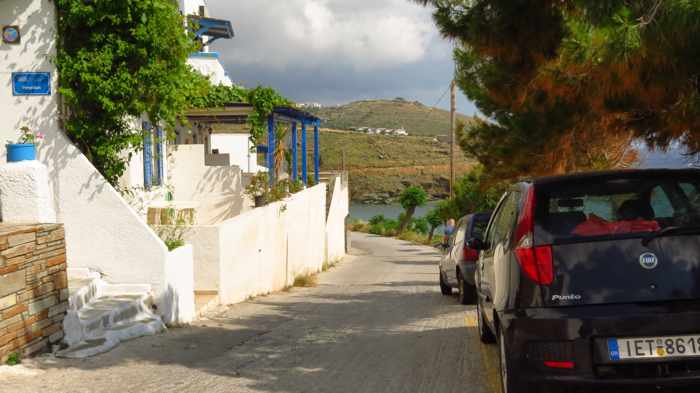 Along the road through Stivari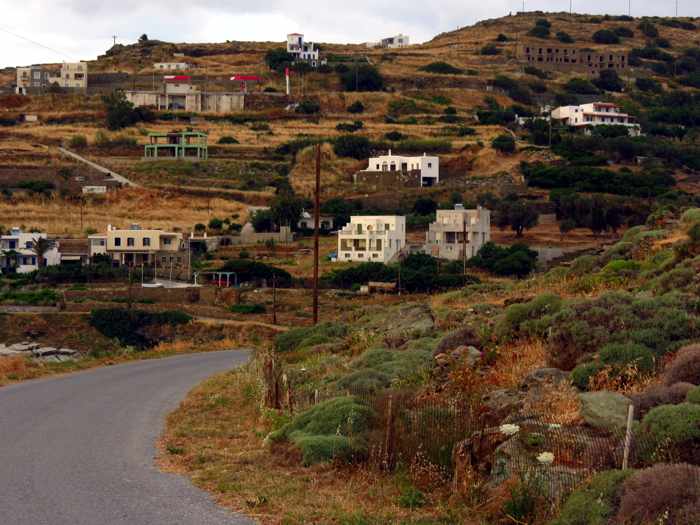 Buildings on the hill behind Stivari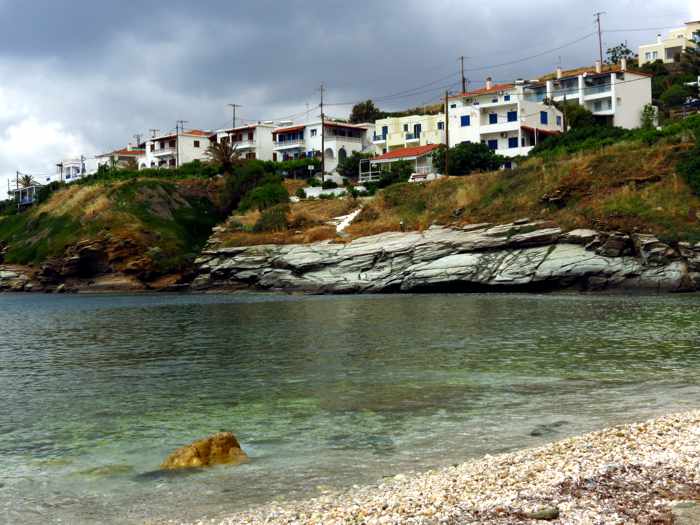 Apartments viewed from Stivari beach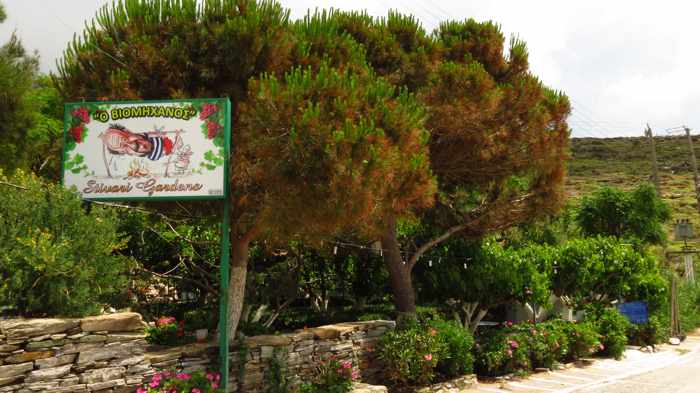 Street view of O Biomixanos restaurant, also known as Stivari Gardens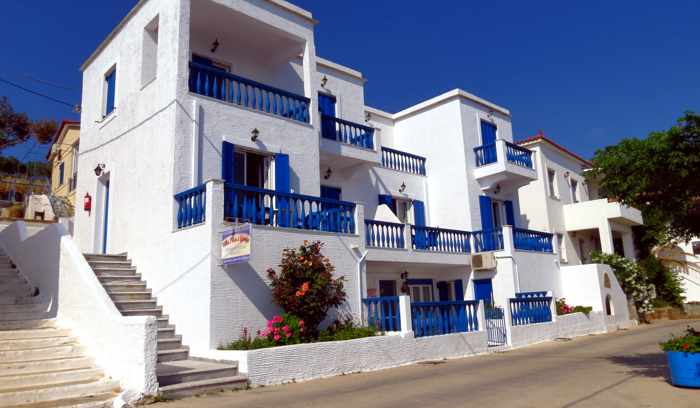 Street view of Villa Pitsa & George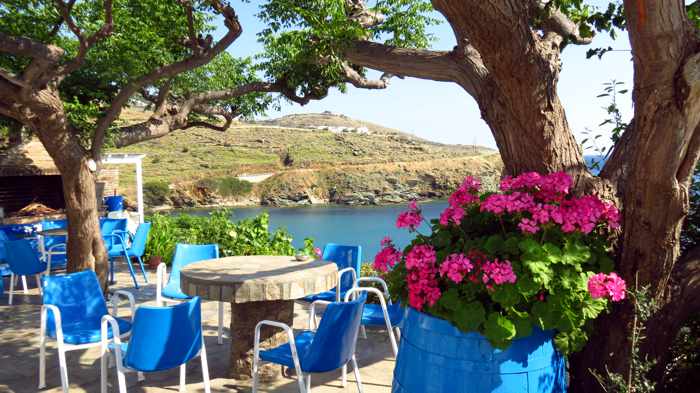 Guests at Villa Pitsa & George can relax on this seaview terrace across the road from the apartment building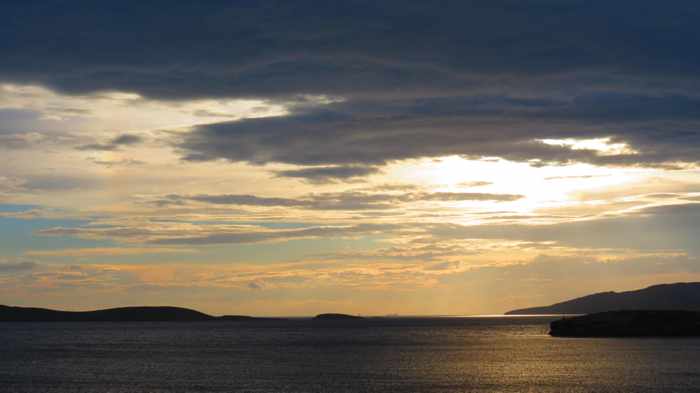 A sea and sunset view from Stivari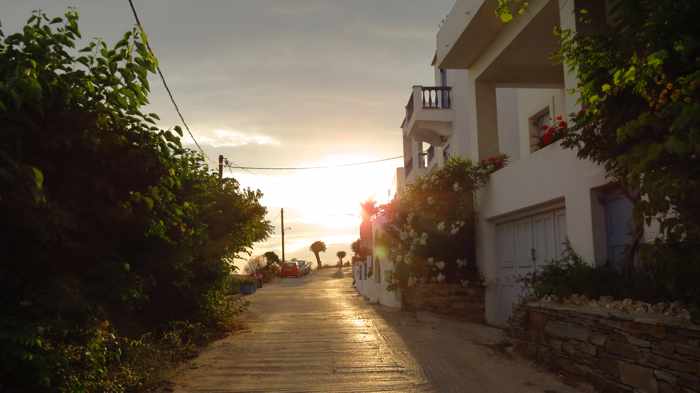 Looking along the Stivari road at sunset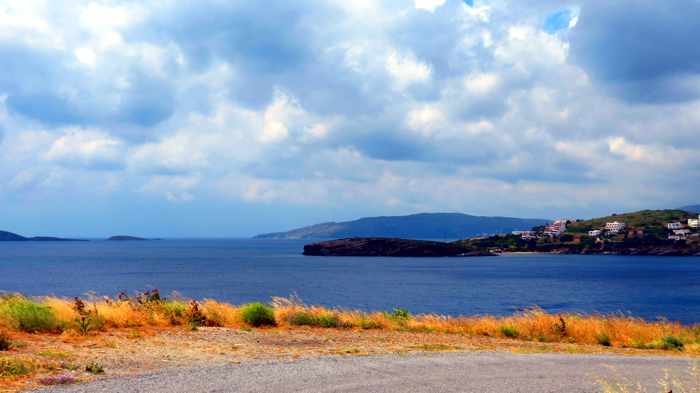 View from the road on the headland next to Stivari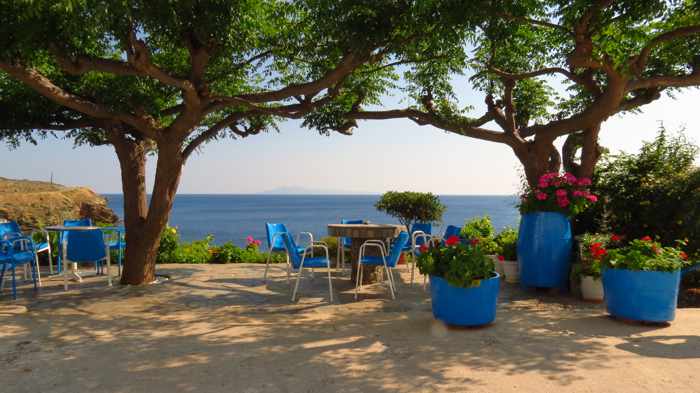 Part of the outdoor seaview terrace at Villa Pitsa & George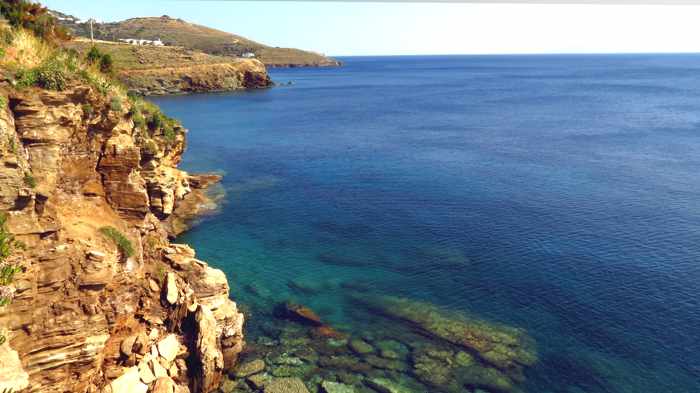 Sea view from the clifftop at Stivari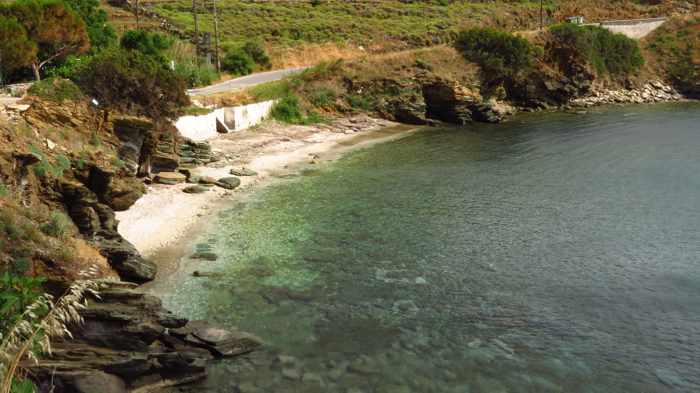 Stivari beach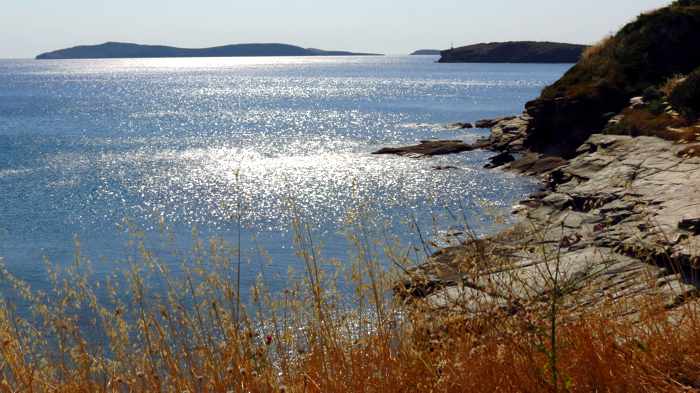 Sea view from the road above Stivari beach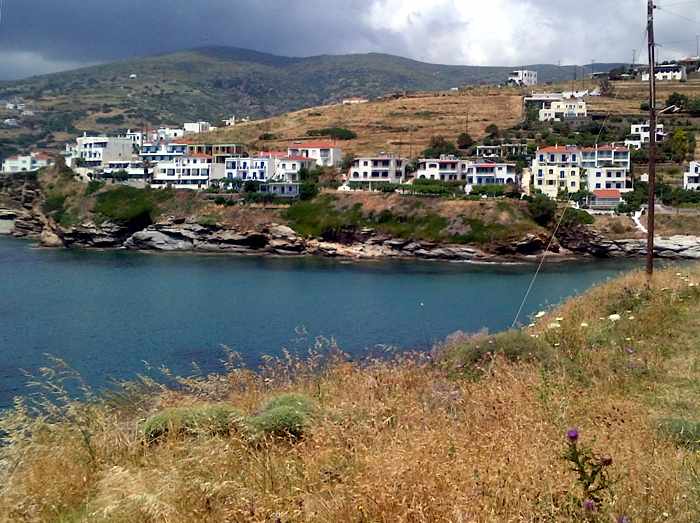 The strip of apartments above Stivari Bay
CONTINUED ON PAGE 3