Super Paradise also happens to be where you'll find one of my favourite "cool pools" in the Greek Islands. The Coco Beach Club — often referred to as the Coco Club or Coco Beach Bar — sits on a hillside just a short walk above the right-hand side of the beach. The first time we saw it, we were standing on sandy Super Paradise Beach, looking for somewhere to get a cold beer. When we noticed a row of tables and chairs perched on the edge of the hill, overlooking the beach and bay, we had to go up and check out the bar — it looked like it would be a perfect place to enjoy a drink and take in the scenery. It wasn't until we reached the top of the steps from the beach that we discovered there is a fair-sized free-form swimming pool right beside those tables. Nobody was swimming — it was early May, and the water was still too cold — but it felt neat to sit on the narrow stone-tiled terrace with the pool on one side of us and the beach and sea on the other, a few meters below.
I thought the pool might be just for show, and not actually used for swimming. But our waiter insisted that it's a popular place for people to cool off while they're visiting the restaurant and bar during the super-hot weather of July and August. And since there isn't much space to walk between the tables and the pool, I'm sure there have been plenty of visitors who have missed a step and wound up taking unexpected dips in the water — especially if they've had a few drinks too many.
Below are some of our photos of the Coco Beach Club pool, including some shots taken from high up the mountainside above Super Paradise beach and bay.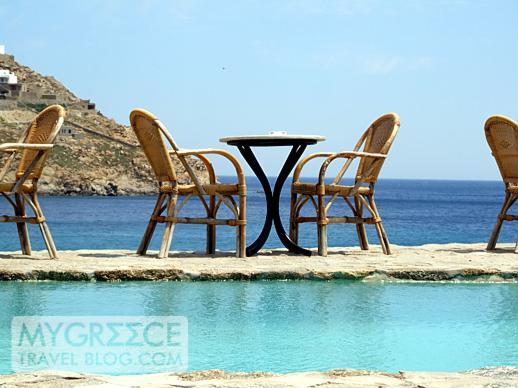 From this angle, it appears as though there is only a very narrow ledge separating the Coco beach club pool from Super Paradise bay
Waiting for my beer to arrive as I relax at a table overlooking Super Paradise beach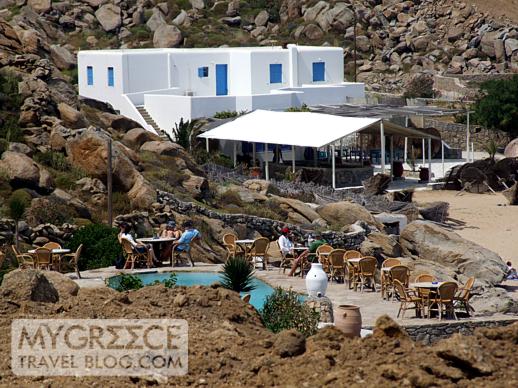 Looking down on the Coco Beach Club's bar terrace and swimming pool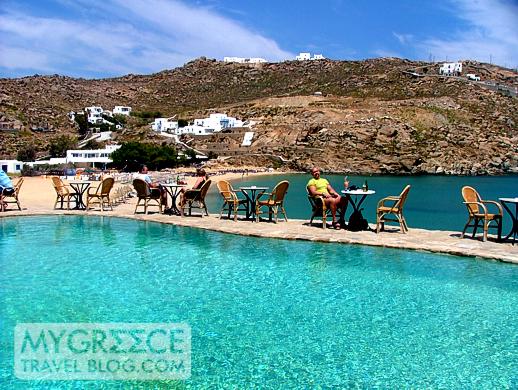 An inviting pool on one side and the gorgeous Aegean Sea on the other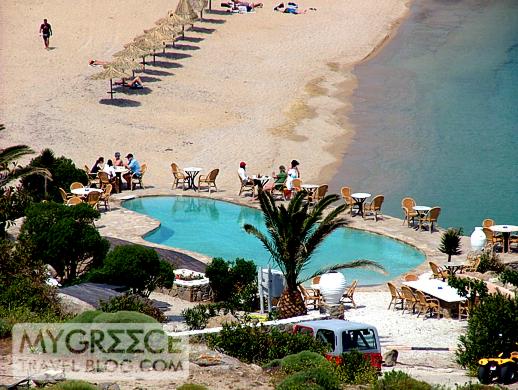 Looking down on the pool and the beach below it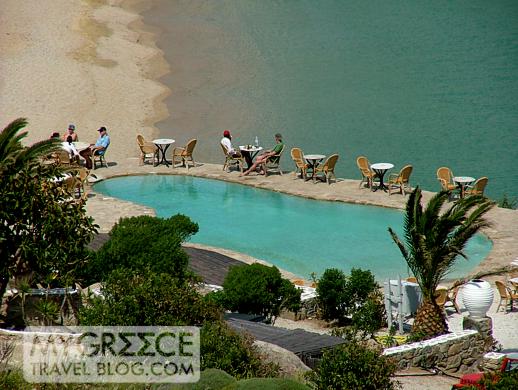 Another view of the swimming pool and the beachview bar tables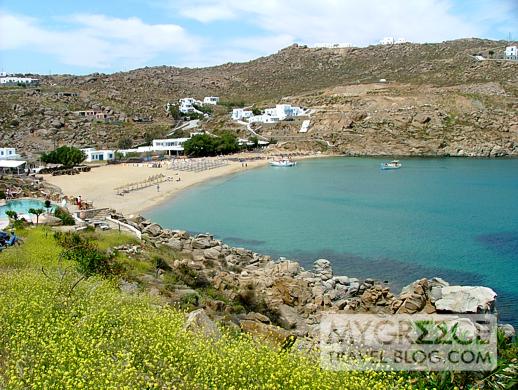 A view of Super Paradise beach and bay, with the Coco Beach Club swimming pool and bar visible off to the left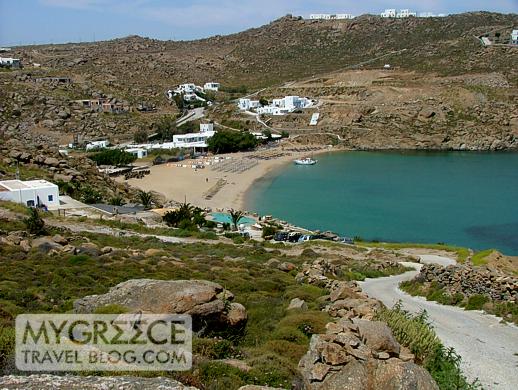 Looking down on the Coco Beach Club pool and Super Paradise beach from a road high up the mountainside above the bay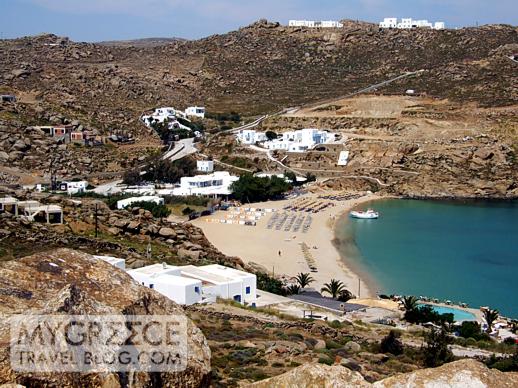 Another mountain view overlooking the bar and beach. There were only a few dozen people at the entire beach since it was just early May. The beach gets busy from late May until the end of September.