~ continued from page 1 ~
Photo from Kissamoshotels.com
Photo from Shore2Shore Excursions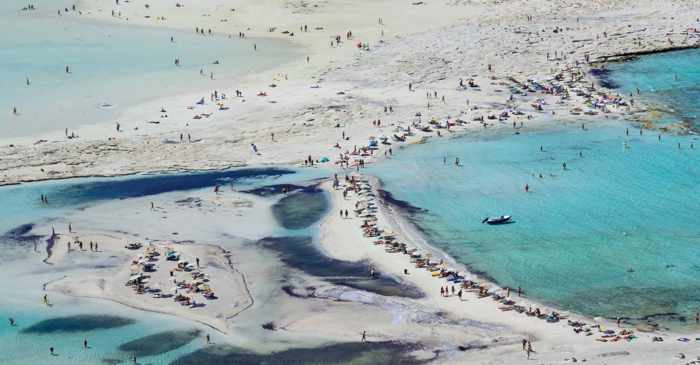 Photo shared on Facebook by Justin Law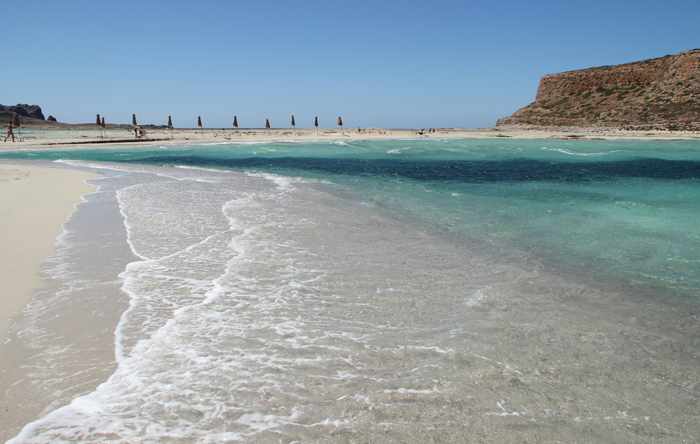 Elizabeth Estate Agency photo by Giannis Fountoulakis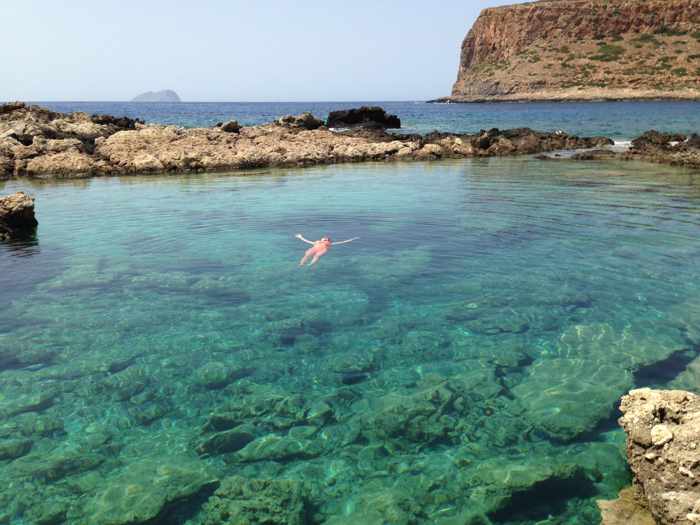 Photo shared on Facebook by Alessia Rinaldi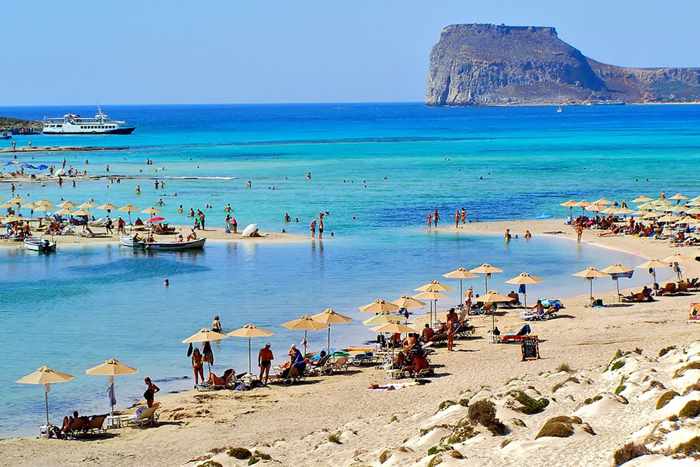 Photo from Hellas-beach.gr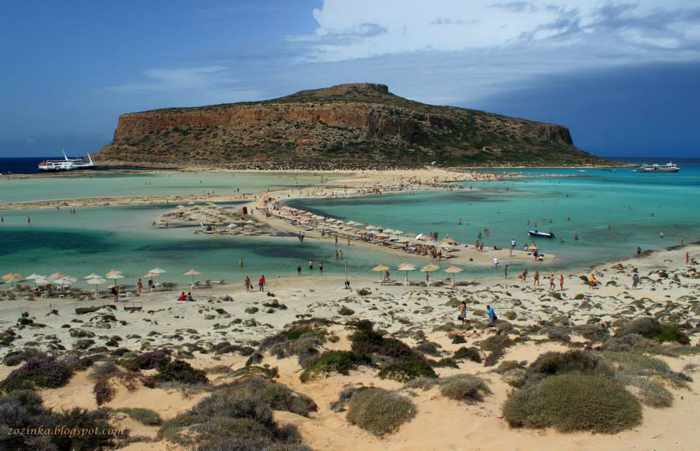 Photo shared on Facebook by My Trips in Pictures blog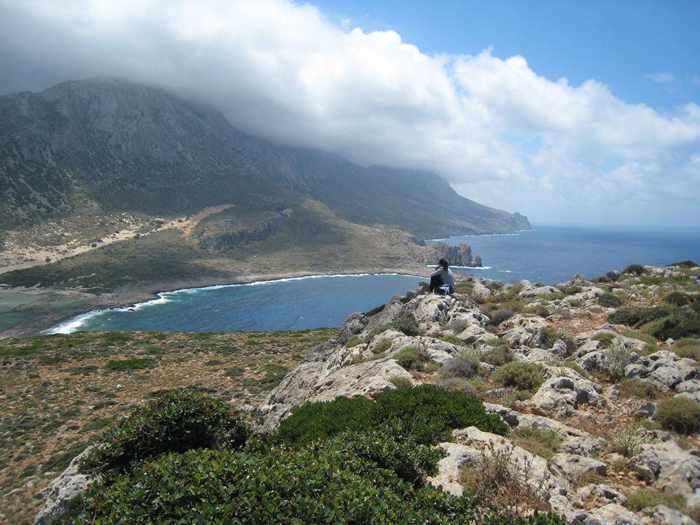 Photo shared on Facebook by Mariangela Tsopela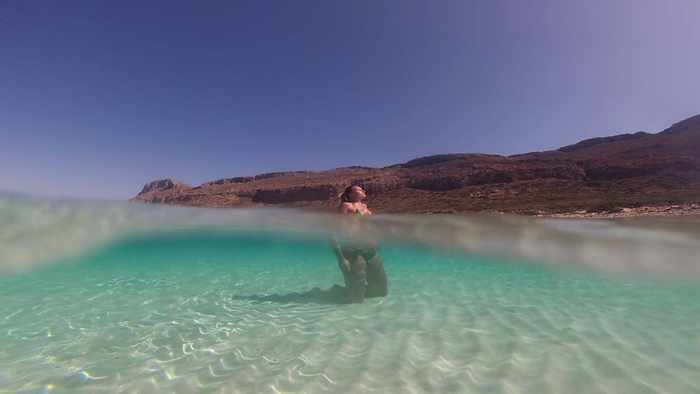 Photo shared on Facebook by Helios de Cimiez
Photo by Antoine Nikolopoulos of Odyssey Art Photography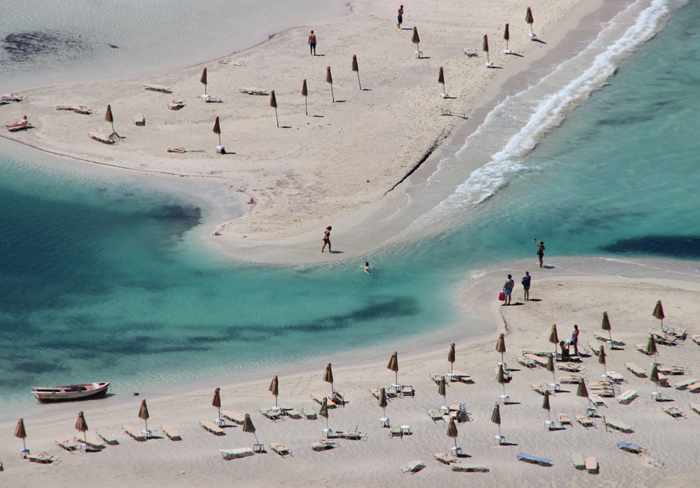 Elizabeth Estate Agency photo by Giannis Fountoulakis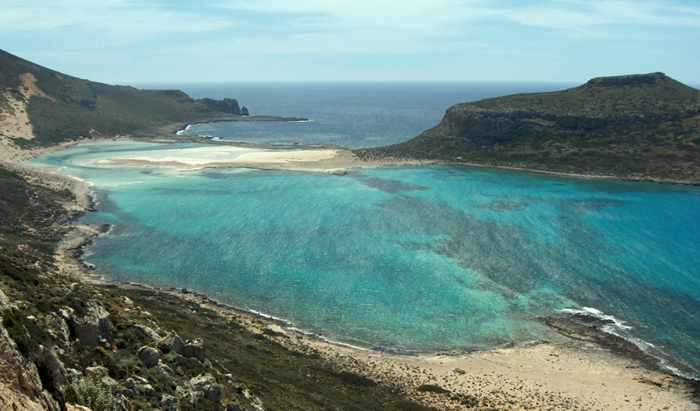 Photo from Chania Vacation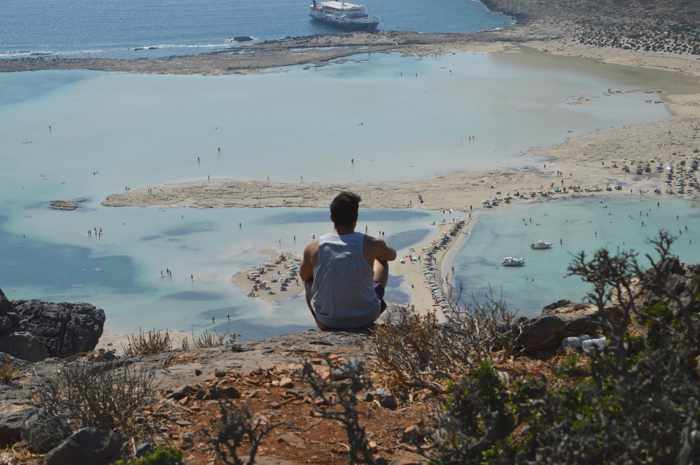 Photo shared on Facebook by Τάσος Αποστολόπουλος
Photo from ellada365.com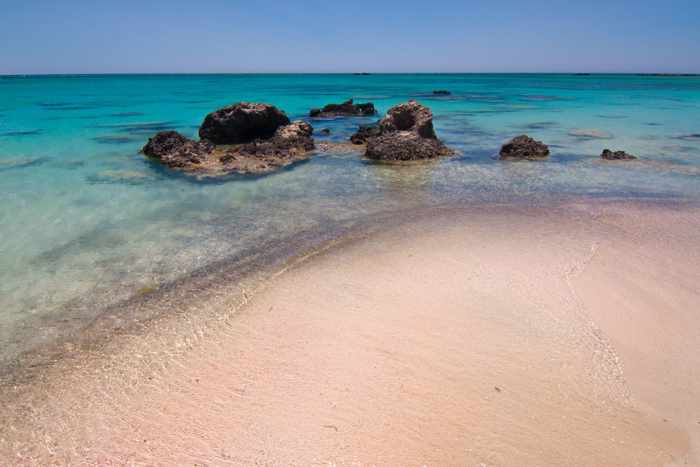 Photo shared on Facebook by Marko Djukanovic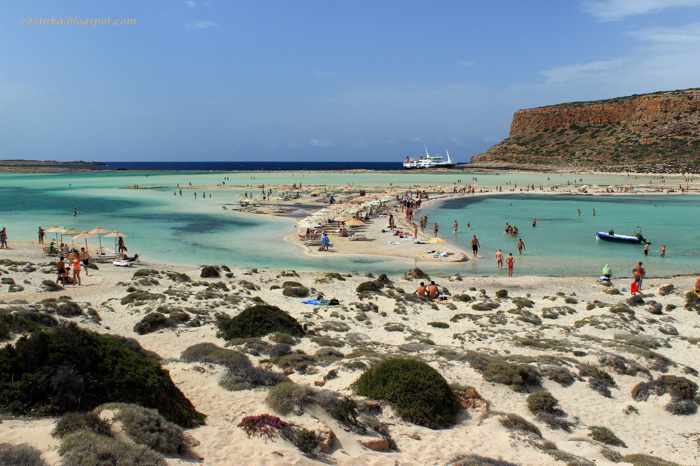 Photo from My Trips in Pictures blog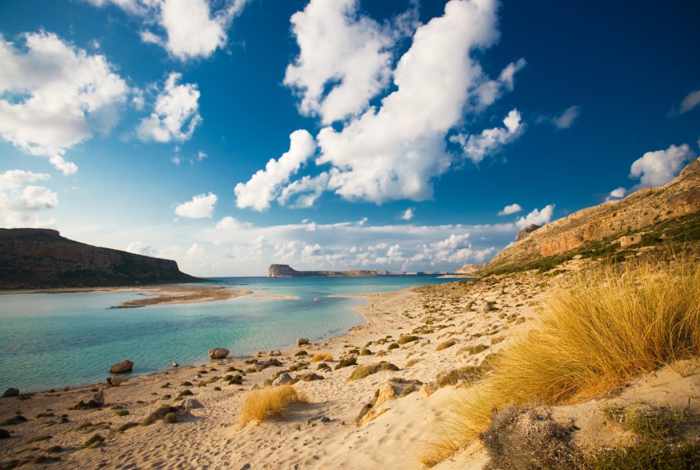 Photo from Fantasy Travel of Greece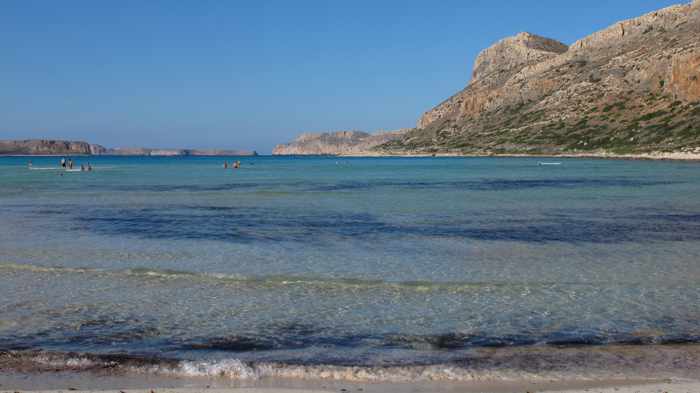 Photo by Antoine Nikolopoulos of Odyssey Art Photography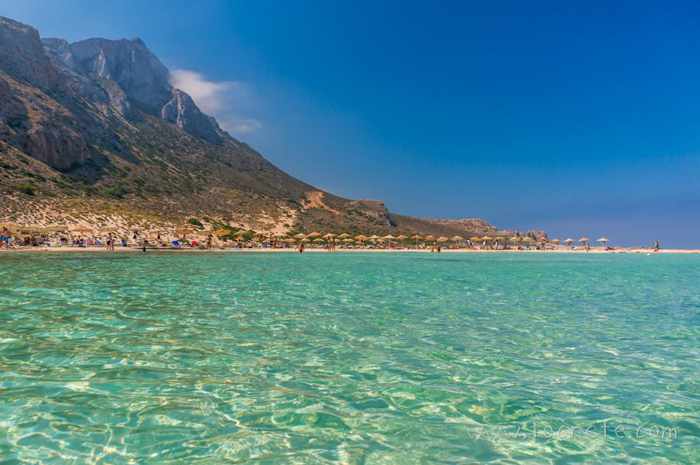 Photo shared on Facebook by Всё об о. Крит – To Crete Com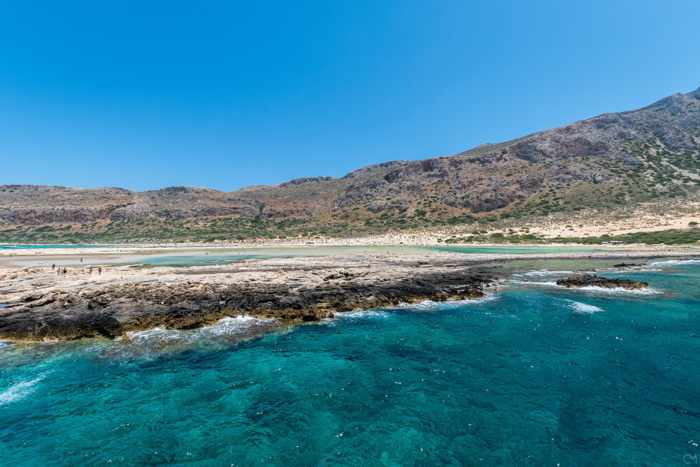 Photo shared on Facebook by Costin Marian Visuals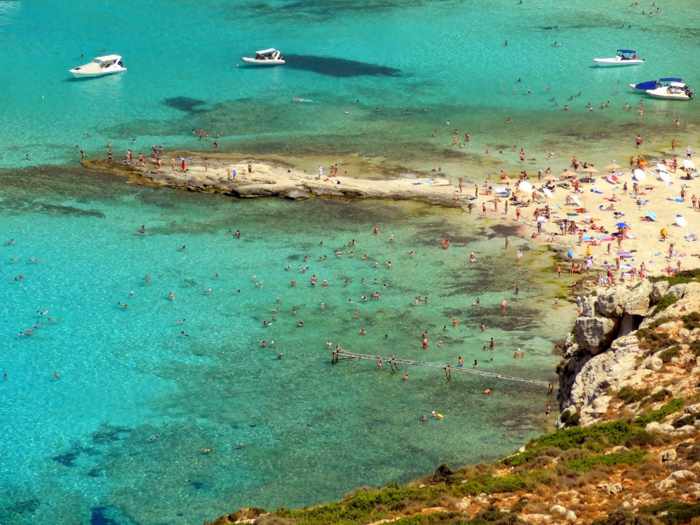 Photo from Cretanbeaches.com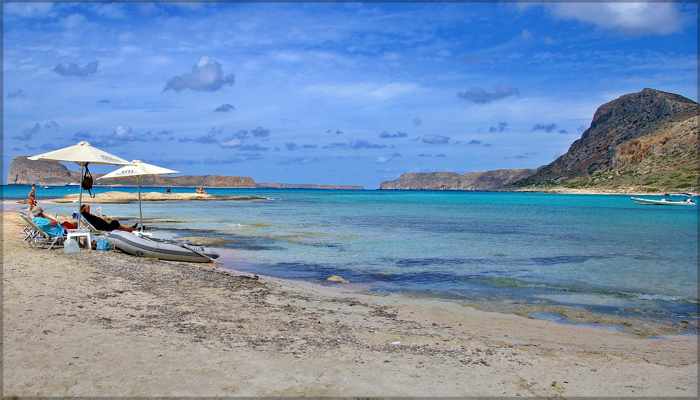 Photo shared on Facebook by Dominika Religa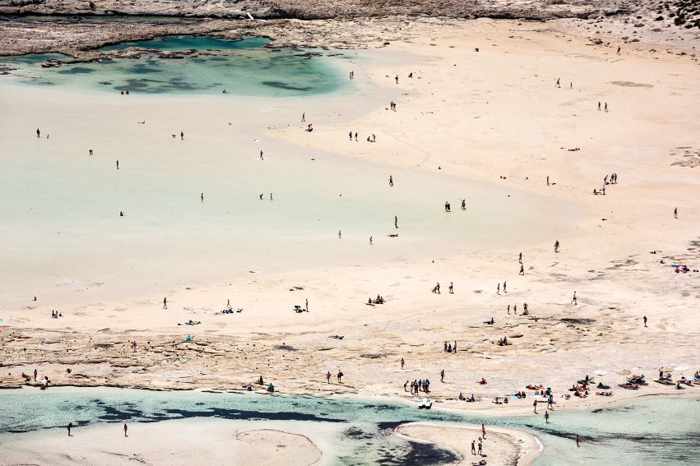 Photo shared on Facebook by Konstantinos Tsakalidis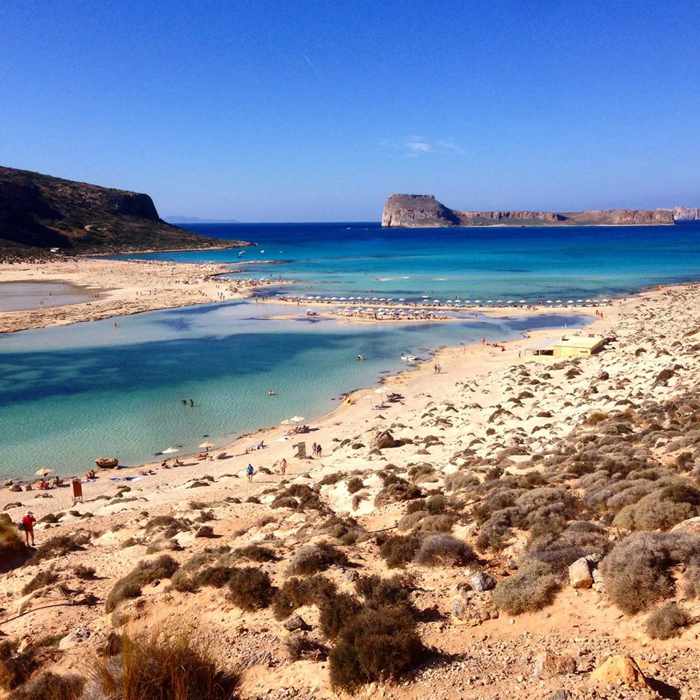 Photo by Antoine Nikolopoulos of Odyssey Art Photography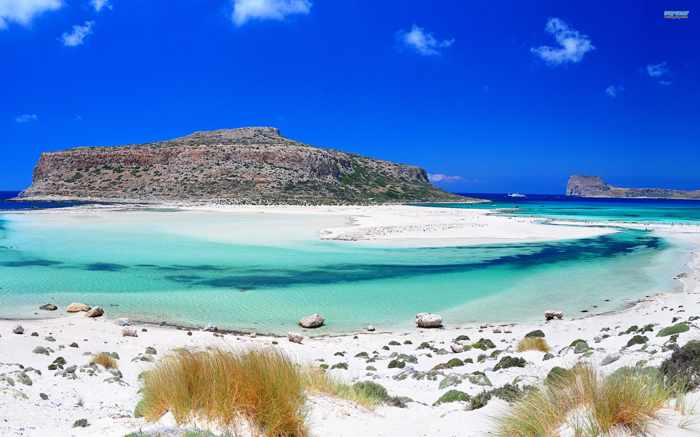 Photo from Cretanbeaches.com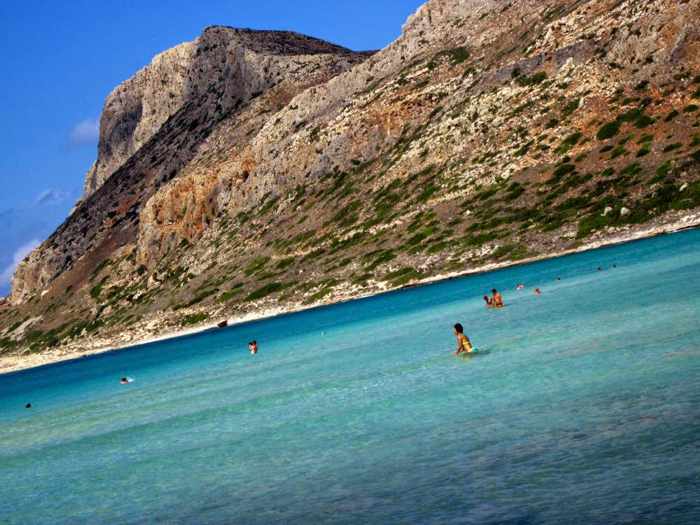 Photo from Beautiful Places of Barcelona and Catalonia blog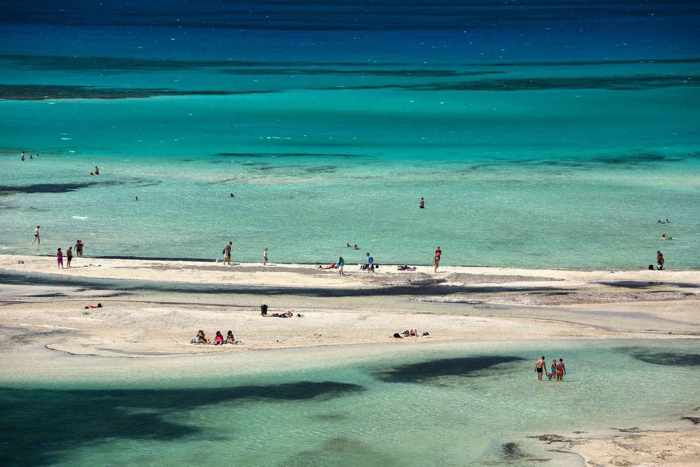 Photo from Mantinades blog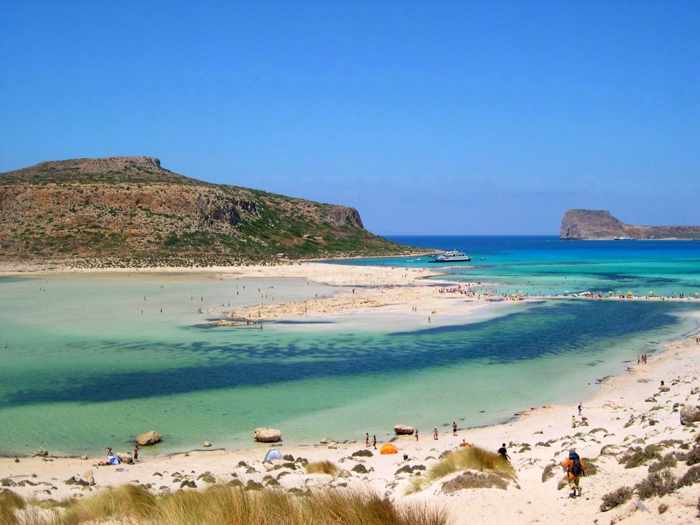 Photo from Cretanbeaches.com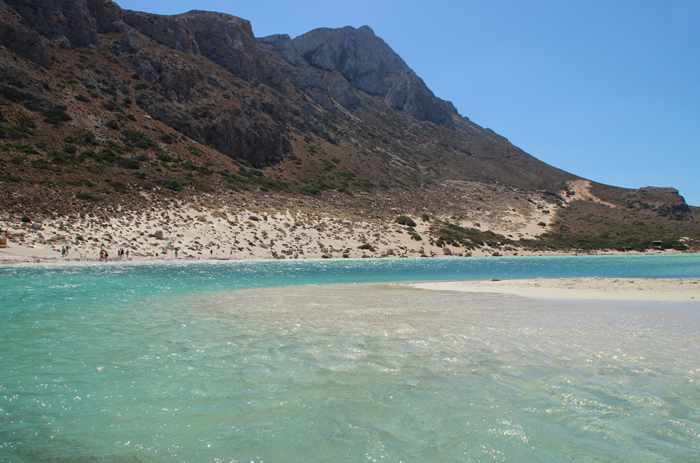 Elizabeth Estate Agency photo by Giannis Fountoulakis 
Photo from Googreece.com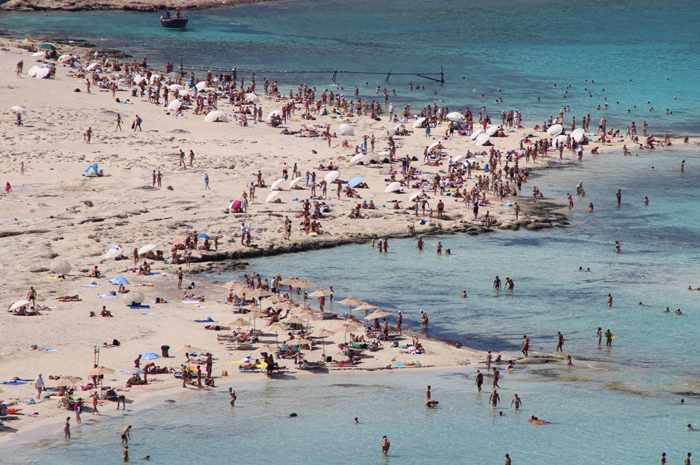 Elizabeth Estate Agency photo by Giannis Fountoulakis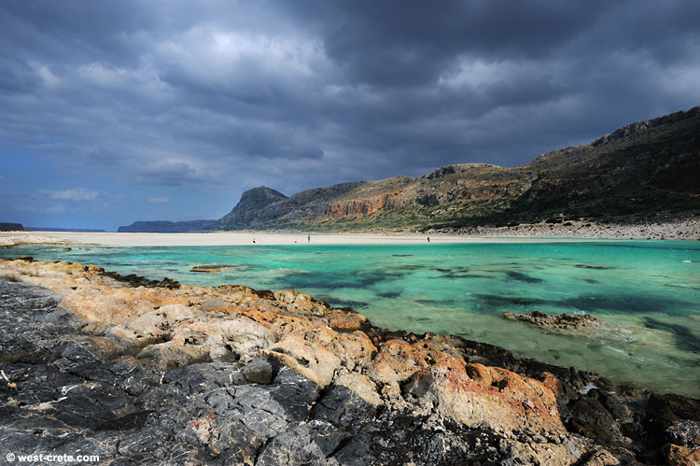 Photo from west-crete.com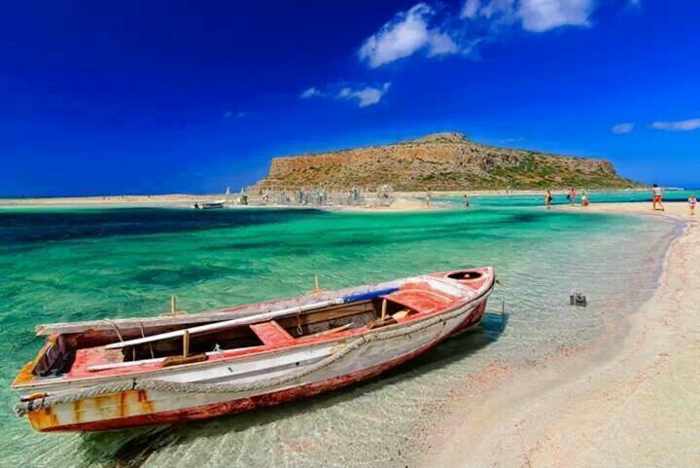 Photo from Reach Your Dreams blog
Want to see more fabulous photos of Balos and Gramvousa? Take a look at the Balos galleries on these websites:
The Balos sunset experience
One of the big advantages to driving to Balos is that you can go there and leave whenever you want — departing early in the morning to arrive before all the ferries, and leaving in the late afternoon or early evening so you can enjoy the lagoons after the ferry crowds have disappeared. You can also hang around even longer to watch a magnificent sunset.
"If you stay at the beach until late in the afternoon, then take no hurry to leave; walk higher up the path and enjoy one of the most breathtaking sunsets you have ever seen." — Elizabeth Estate Agency

A panoramic view of Balos and the Tigani peninsula at sunset (Photo from gogreeceyourway.gr)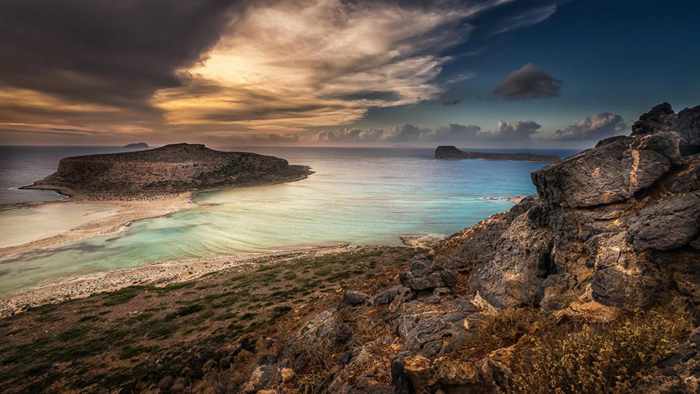 A spectacular sunset-hour view of the Balos beaches and lagoons, Tigani peninsula and Gramvoussa island. This photo was shared on Facebook by the Mantinades blog.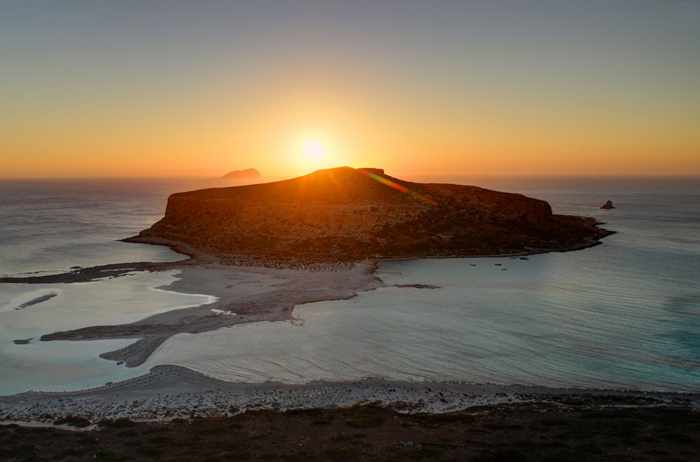 Another sunset view of Balos and Tigani, this time in an Elizabeth Estate Agency website photo by Giannis Fountoulakis 
This video shows evening and sunset-time aerial views of the Balos beaches and lagoons, Cape Tigani, Gramvousa island and the surrounding area. The clip was posted online by Folia Hotel Apartments at Agia Marina, a beach resort area 8 km west of Chania.
 More Balos videos
 You'll find thousands of Balos films online, though many the clips are personal vacation videos that show more of the people doing the filming than the beach and its surroundings.  Here are a few of my favourite videos that focus primarily on the beach, lagoons and scenery:
This is a fun timelapse video that Michal Lapko shot during a ferry ride from Kissamos to Balos in September 2014
The lagoon of Balos, a 4.5-minute clip by Simply Crete, primarily features aerial views of the beach and lagoon, but also includes some underwater shots and shows part of the driving route to Balos
In his film Balos Crete, LucasPaludetto takes you on a scenic 2-minute flight above the beach and the footpaths leading to it along the surrounding rocky slopes