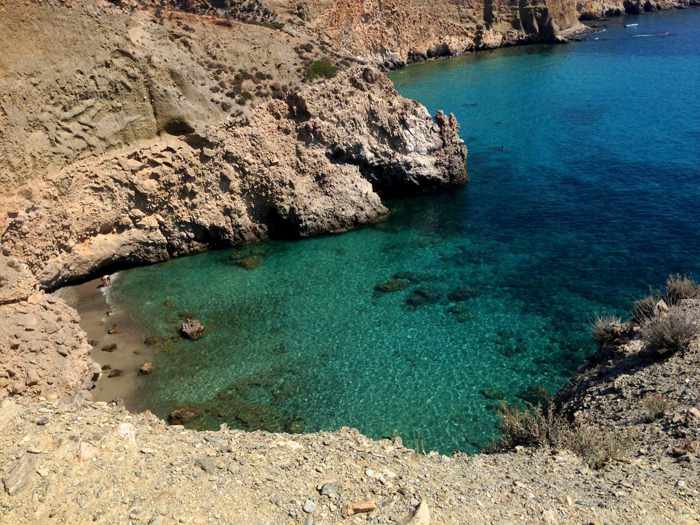 With dozens of unique beaches, like the cliff-enclosed Tsigrado cove …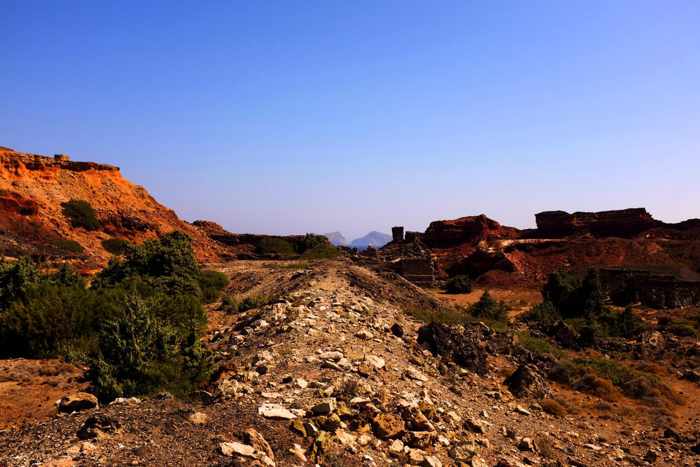 …  an astounding array of natural scenery and rugged terrain, such as the Mars-like landscape at Cape Vani …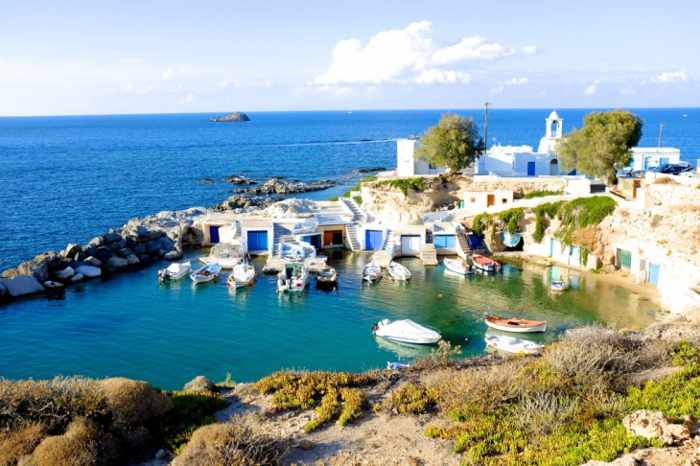 … picturesque seaside fishing villages, like Mandrakia …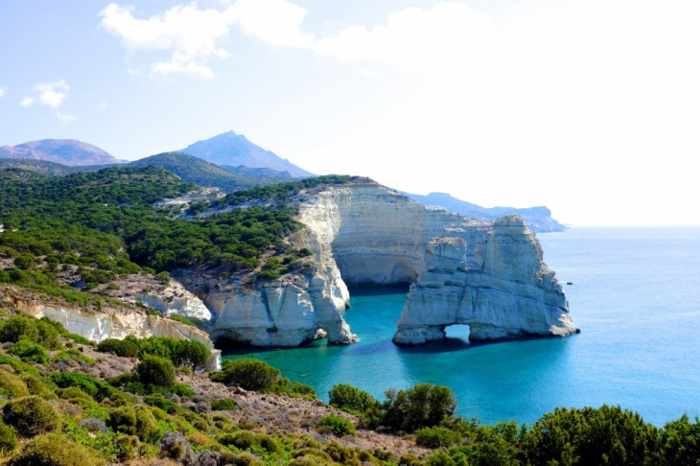 … spectacular coastal scenery, like the breathtaking cliffs and offshore rock formations at Kleftiko …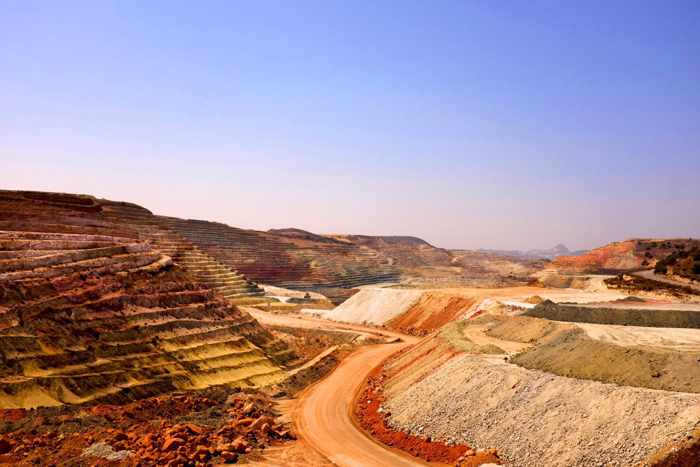 … colourful mining sites, like the Ageria open pit operation …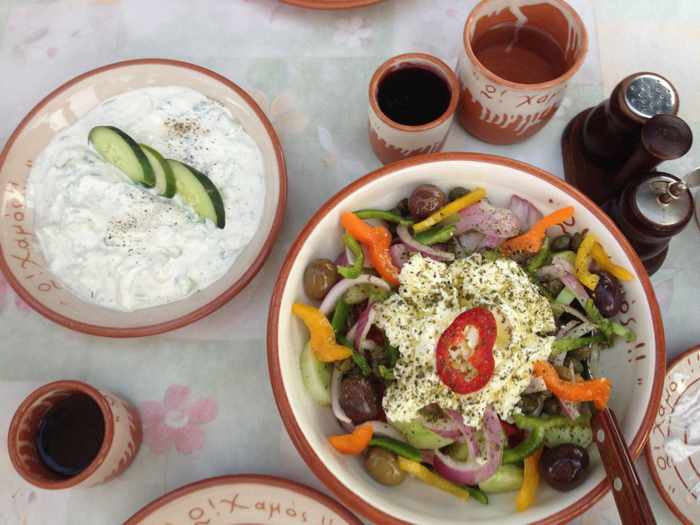 … and superb Greek cuisine served at restaurants like O Xamos!, it's easy to understand why travel blogger Dace was drawn to Milos two years in a row. (All of the photos in this post are by Dace and originally appeared on her website, Dace Travels. They are reposted here with her kind permission).
Well worth repeating: My regular readers know how much I enjoy Milos — I've published numerous posts about the island in the last several years, along with dozens of photographs we shot during two separate visits.  I'm always keen to hear and read what other travellers think of it, in particular to see if they had similarly delightful experiences (the feedback has been overwhelmingly laudatory, I'm happy to report). I also like to hear people's impressions of places they managed to see in parts of Milos we haven't yet explored ourselves since it gives us ideas about new places to check out next time we go back.
So when I discovered a Milos trip report link in a post on the TripAdvisor Milos forum, I was excited to read what the writer had to say, and to view her holiday photos. Clicking on the link actually was a double treat because it took me to not one but two separate trip reports for Milos, posted by Latvian writer Dace on her personal blog, Dace Travels.  
I was very pleased to find that both reports were packed with gorgeous photos and enticing descriptions of numerous Milos destinations that we haven't yet seen (in large part because we haven't rented a vehicle on either of our trips to the island, so we've been limited to what we could access by bus, taxi or walking, and couldn't reach many of the remote areas that Dace drove to in her 4×4.)
In her first post, Greece: The beauty of Milos, Dace explains that she chose Milos after reading about it on a "hidden gem" list for Greece. 
"What a great choice it was!," she wrote. "The island has 70 different beaches, it's not overcrowded by tourists; the western part is more wild while the eastern part is more developed. We spent 6 days there but it was not enough."  But in those six days, she saw a variety of places I've only read about in online travel guides — Thiafes beach, Tria Pighadia, Kolymbissionas, Amoudaraki and Manddrakia.
Spellbinding nature, beaches and good food
In her second report, Greece again. Yes to Milos!, Dace reveals why she returned to Milos for another holiday. "So why Milos again? It really got its spell on us, so much of beautiful nature and beaches and good food :)," she wrote.  (I totally understand; the exact same features drew us back to Milos for our own second visit.)
Once more, Dace posted lots of beautiful photos and descriptions of even more amazing places I haven't seen, leaving me feeling a strong tinge of envy. Those spots included Cape Vani, Voudia Bay, Pollonia, and a slew of splendid beaches — Angathia, Agios Ioannis, Triades, Firiplaka, Paleochori, Plateina, Agio Kyriaki and Tsigrado. 
Both reports are fascinating and fun to read. Dace has a great sense of humour, so I chuckled at some of her stories (like the "quad people" they encountered at some beaches) and cringed at another (her account of a stomach-churning ferry ride to Milos).  And of course there's dozens of photos of stunning Milos scenery that are bound to make you dream about going there yourself.
Click here to read Dace's first report, and then click here to read about her return visit. (The second report includes photos and information about her stay in Athens, too, and elsewhere on her blog you can read about her trip to Santorini.)